Get compensation from SAS Scandinavian Airlines
You bought one or more tickets from Wizz Air and found yourself in an unpleasant situation: the flight was delayed or canceled or denied boarding? Do you still not know if compensation is due in your case?
You could claim up to €600 from Wizz Air. AirAdvisor makes claiming compensation easy. If we claim your compensation, we charge a fee of 30% from the amount you receive from the airline. However, we get paid only if we successfully claim your compensation on your behalf.
Amount of compensation from Wizz Air
The length of your trip and the duration of Wizz Air's delay determine the amount of compensation you can claim.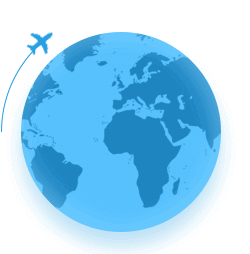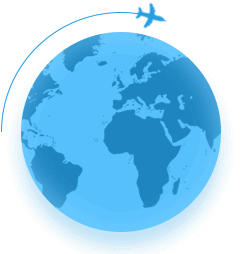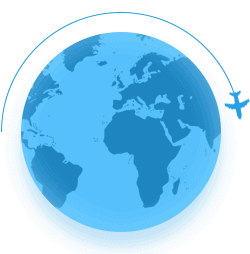 How it works
Submit your claim
It only takes minutes to finish it! That way you'll find out your preliminary eligibility – and the size of the compensation.
We fight for your rights
Our experts will be checking your eligibility in depth, contacting the airlines, working with the authorities and so on.
Receive your compensation
Once we receive the compensation, we will transfer the money to you, minus our fee. You don't pay if we don't win.
What happened with Wizz Air clients
Recent Comments
SAS Scandinavian Airlines
Lennart Meri Tallinn Airport Washington Dulles International Airport
March 28, 2019, 12:09 pm
My flight was on October 20, 2018, initial flight from Tallinn to Copenhagen was Ok, then flight Copenhagen to Washington was canceled. However, I was offered to use alternative flight Copenhagen - New York, then New York - Washington. I used this opportunity and finally arrived to Washington at 16:12 instead of 15:00.
---
SAS Scandinavian Airlines
Palanga International Airport Malpensa International Airport
May 8, 2019, 9:21 pm
Was cancelled Flight. To me was reebooked flight in 3/05/19 After 2 days and one stop more. So my return flight was Palanga-Copenhagen- Vienna- Milano - 7 Hours pf trip.
---
SAS Scandinavian Airlines
Stockholm-Arlanda Airport Charles de Gaulle International Airport
May 12, 2019, 12:37 am
J'ai été prévenue le jour même par un sms non pas par Scandinavian Airlines mais par Go Voyages. La compagnie ne m'a même pas proposé d'autres vols, c'est moi qui ai dû entamer les démarches.