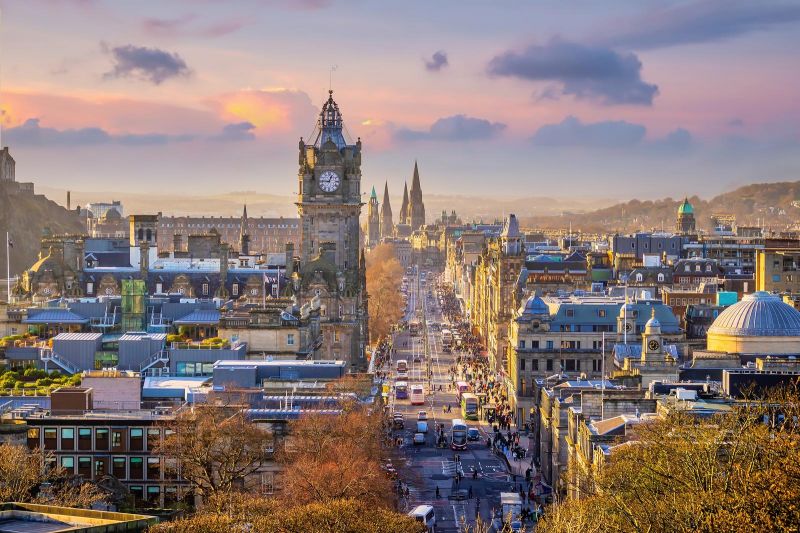 Located in Scotland's capital city, Edinburgh Airport, known by locals as Turnhouse Airport, is a prominent aviation centre facilitating numerous daily flights. While airlines strive to ensure punctuality, unforeseen circumstances can lead to flight delays and cancellations at this Airport.
At AirAdvisor, our expertise lies in helping airline passengers obtain rightful compensation for such flight disruptions. This article delves into vital aspects of the UK 261 regulation, encompassing eligibility criteria, compensation thresholds, and the essential procedures to initiate your claim.
Find out if you are owed compensation for a disrupted flight.Check Your Flight
How to Claim Edinburgh Airport Flight Delay and Cancellation Compensation
According to regulation UK 261, passengers flying from or to Edinburgh Airport may be eligible for compensation in the event of flight delays, subject to certain conditions. Further information on these requirements can be found below:
Passenger Rights in Case of EDI Flight Delay
According to the UK 261 regulation, if you experience flight delays at Edinburgh Airport, you may be eligible for various forms of assistance and compensation. The specific entitlements depend on the duration of the delay you face and the distance of your flight.
For short-haul flights covering up to 932 miles, delays of two hours or more entitle you to refreshments, access to communication facilities, and possibly accommodation. Delays exceeding three hours for short-haul flights and medium-haul flights between 932 and 2,174 miles may qualify you for monetary compensation in addition to refreshments, communication facilities and lodging if required. Long-haul flights surpassing 2,174 miles with delays exceeding four hours can potentially yield monetary compensation alongside the previously mentioned non-financial assistance.
It's important to be aware that certain factors leading to the delay, for example, exceptional circumstances beyond the airline's control, might relieve the carrier of their compensation responsibilities. Nevertheless, during the delay period, you're still entitled to receive assistance and support to ensure your well-being.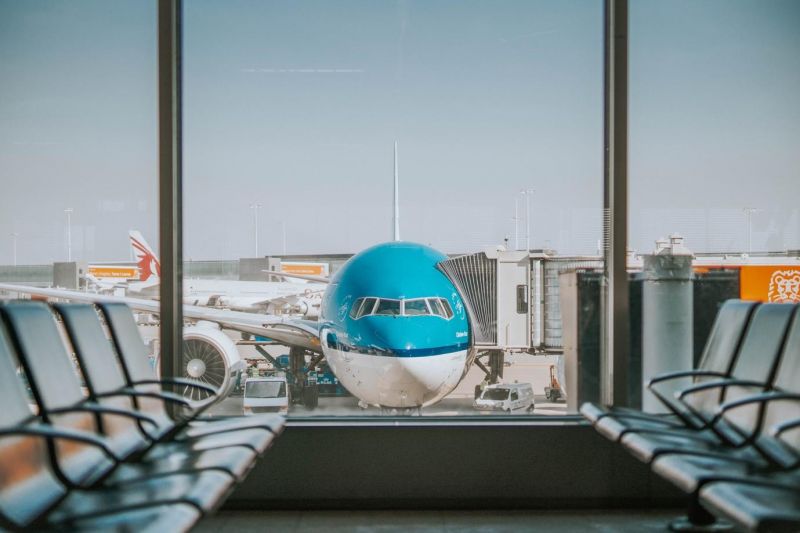 How Much Can You Claim for EDI Delay
When embarking on a journey from Edinburgh International Airport, being aware of the potential financial compensation you could claim in case of a flight delay is beneficial. To provide an overview based on the distance of your flight, here's a simplified breakdown:
For flights covering up to 932 miles: If your delay exceeds 3 hours, you have the opportunity to claim compensation of up to £220 per passenger.
For flights spanning between 932 miles and 2,174 miles: If the delay extends beyond 3 hours, you may be eligible to claim compensation of up to £350 per passenger.
For flights exceeding 2,174 miles: If the delay surpasses four hours, you have the potential to claim compensation of up to £520 per passenger.
Please note that these figures are provided as a simplified breakdown only and may be subject to change or specific circumstances. To find out exactly how much compensation you can claim, check out our delay calculator..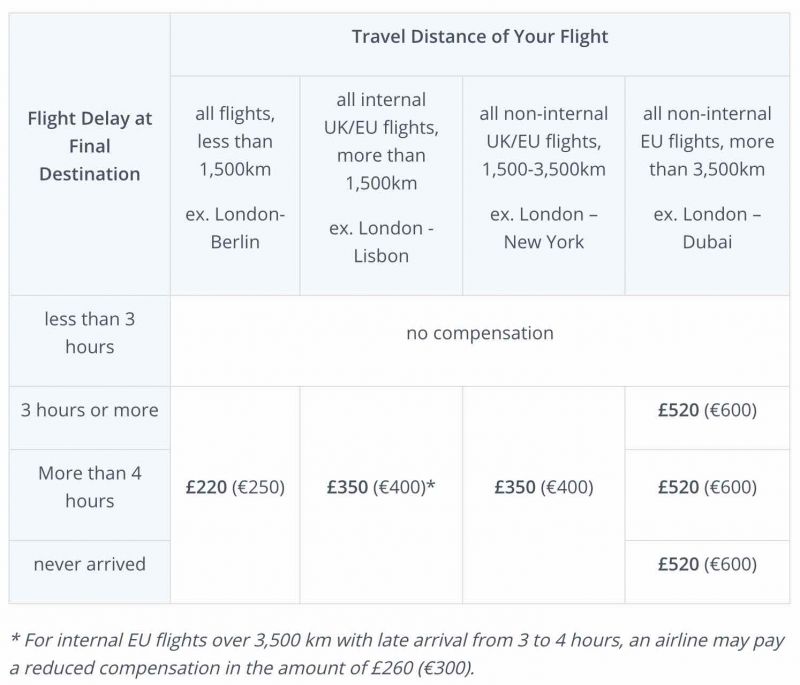 Edinburgh Airport Cancelled Flight Compensation & Refund
If you're booked on a flight departing from Edinburgh Airport and it's cancelled by the airline, knowing your passenger rights is a great starting place. As a passenger, these rights entitle you to compensation and refunds in cases such as a cancelled flight. In this segment, we talk about flight cancellations at Edinburgh Airport, equipping you with vital details and actionable guidance to navigate the claims procedure with assurance.
Claim with AirAdvisor and get up to £520 compensation. Find out how much you're owed today.Check Your Flight
Cancelled Flight Law in Europe
Passengers departing from UK airports, including Edinburgh International Airport, are protected by UK 261 regulations in case of flight cancellations. If a cancellation is within the airline's control and not due to extraordinary circumstances, you have the right to a full refund or an alternative flight to your destination. Timely notification is crucial, ideally at least 2 weeks prior to the scheduled departure. If the airline provides less notice than this, they must offer you compensation along with a refund or alternative flight options, based on the distance of your journey and the timing of the alternative flight.
Airlines may be exempt from providing monetary compensation if the cancellation results from extraordinary circumstances beyond their control. With that being said, you're still entitled to care and assistance during the waiting period, irrespective of the circumstances surrounding the cancellation. Care and assistance typically include meals, refreshments, accommodation, and communication facilities.
Edinburgh EDI Cancelled Flight Compensation You Can Claim
UK 261 enables you to claim monetary compensation for flight cancellations at Edinburgh Airport, with the specific amount determined by the distance of your journey and the timing of the provided alternative flight. The compensation ranges from £220 to £520, providing you with financial recourse for the inconvenience caused by the cancellation.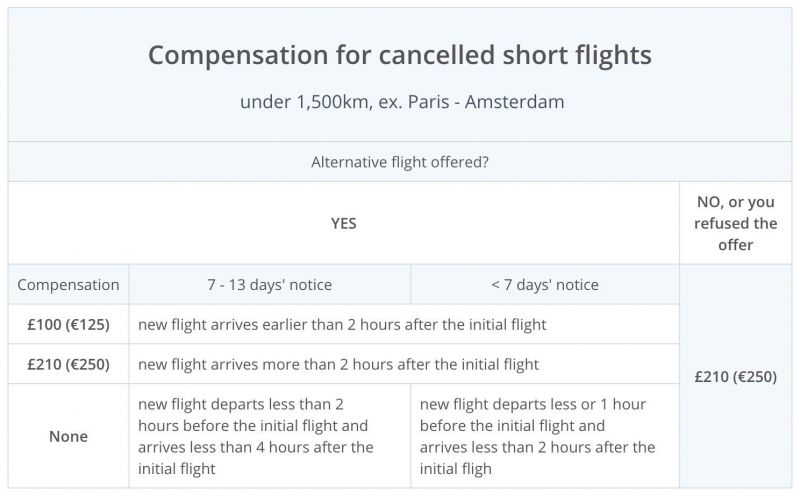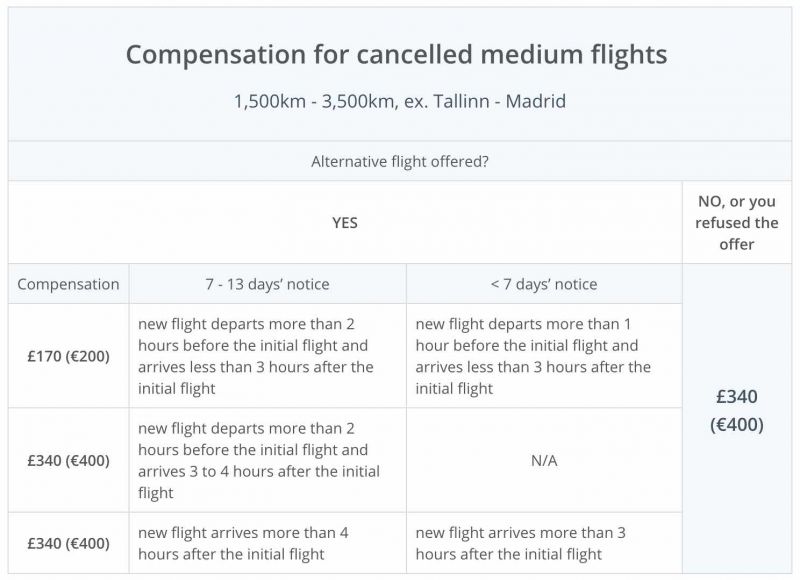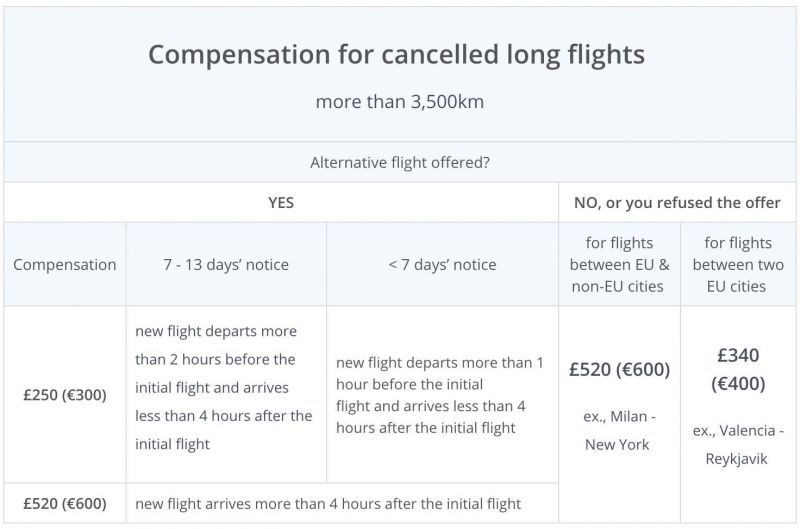 Denied Boarding at Edinburgh International Airport
Should you encounter a situation of being denied boarding at Edinburgh Airport, rest assured that your rights are protected under the UK 261 regulations. In cases of overbooking, where more confirmed reservations are present than available seats, the airline must first seek volunteers willing to surrender their seats in exchange for compensation, rebooking alternatives, or a refund.
If the airline fails to secure enough volunteers and you're denied boarding as a consequence, you have the right to claim compensation, seek alternative transportation arrangements, or receive a refund. The compensation amounts typically range from £220 to £520, depending on the distance of your flight and the duration of the delay caused by the denied boarding.
If your denied boarding is a result of extraordinary circumstances beyond the control of the airline, for example, air traffic control disruptions, sudden and unforeseen medical emergencies, or unexpected security incidents, they may be exempt from providing financial compensation. However, your rights to alternative transportation, a refund, and appropriate care during the situation remain unaffected.
Claim Edinburgh Airport Compensation With AirAdvisor
At AirAdvisor, we're committed to being a reliable and user-friendly platform that specialises in assisting airline passengers, like you, with claiming compensation for flight disruptions at airports around the world, including Edinburgh Airport. With our trusted services, you can navigate the complexities of the compensation process with ease and confidence. Our dedicated team is here to simplify your experience and ensure that you receive the compensation you're entitled to.
To initiate your claim with AirAdvisor, simply provide us with the necessary details of your disrupted flight, such as flight number, date, and booking information, through our secure and intuitive claims form. Once we receive your information, our experienced professionals will take care of every aspect of your claim, from communicating with the airline to gathering the required evidence. We leverage our expertise and knowledge of passenger rights to fight for the compensation you deserve.
By choosing us, you can rely on our commitment to providing personalised support and delivering results. We understand the frustration that comes with flight disruptions, and our goal is to make the compensation process as smooth and efficient as possible for you. Let us handle your claim, so you can focus on what matters most to you while we work diligently to secure the compensation you deserve.
Figuring out how much you are owed for a disrupted flight can be complicated. We're here to help. Let us assess your compensation for you.Check Your Flight
Edinburgh International Airport EDI Questions and Answers
If you have any lingering enquiries, the following section addressing frequently asked questions can provide you with helpful answers:
Why do flights get delayed at Edinburgh Airport?
Flights at Edinburgh Airport can experience delays due to various reasons, including adverse weather conditions, air traffic congestion, technical issues with the aircraft, operational constraints, or other unexpected and unforeseen circumstances. These factors can affect flight schedules and result in delays for departing or arriving flights.
How do I claim compensation if my flight from EDI was delayed or cancelled?
Our reputable platform at AirAdvisor can assist you in the claims process. Here's how you can claim compensation:
Gather information: Collect details about your flight, such as flight number, date, and duration of the delay or cancellation. Keep any relevant documentation, such as boarding passes or emails from the airline.


Contact AirAdvisor: Visit the AirAdvisor website and provide the required information about your delayed or cancelled flight through our claims page.


Document evidence: Provide any supporting evidence, such as photographs, receipts, or witness statements, to strengthen your claim.


Let AirAdvisor handle the rest: Once we receive your claim, we will initiate communication with the airline on your behalf, advocating for your compensation rights. We'll gather additional evidence if required, negotiate with the airline, and work towards securing the compensation you deserve.
Claiming compensation for a delayed or cancelled flight can be a complex process, but with AirAdvisor's expertise and support, you can navigate it with ease. We handle the administrative tasks and legal complexities, ensuring that your claim is processed efficiently and maximising your chances of receiving the compensation you are entitled to under UK 261.
What to do if I am denied boarding at Edinburgh International Airport?
If you experience denied boarding at Edinburgh Airport, it's crucial to take immediate action by contacting the airline directly. This proactive step ensures that you're provided with the appropriate compensation, alternative transportation options, or a refund as mandated by the UK 261 regulation. Promptly engaging with the airline is vital to assert your rights and seek the resolution you're entitled to.