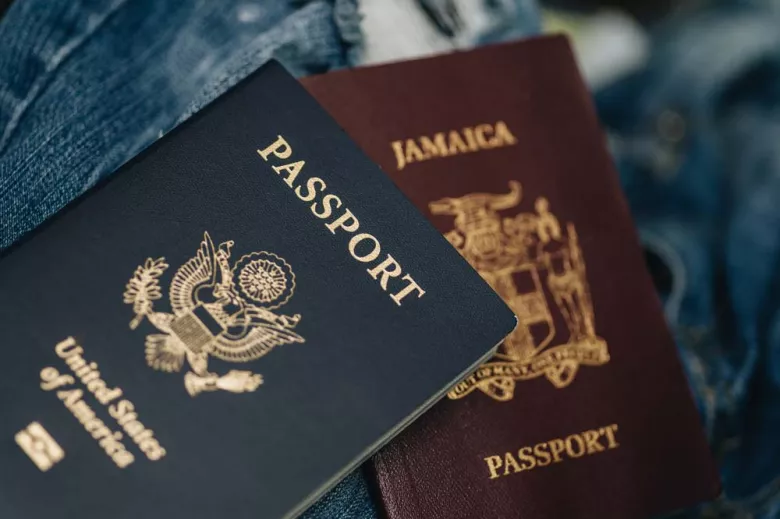 Lost Passport Replacement US: How To Do It
Traveling can be a ton of fun, but it doesn't always go smoothly. Various problems can occur, and one of the worst case scenarios is to have your passport lost or stolen.
If this happens, you'll need to sort out a lost passport replacement. But, if you've never had to replace a lost passport before, you might not know where to start.
In this guide, we'll cover all you need to know about how to replace a lost passport. We'll go through the steps of the process, as well as covering the costs and times you can expect to wait for your new US passport to be ready.
Claim with AirAdvisor and get up to 600$ compensation. Find out how much you're owed today.Check Your Flight
What to Do if You Lose Your Passport?
Before we look at how to get a new passport if lost, it's important that you know exactly what to do first if your passport goes missing: the first step of the process is to report your missing passport to the authorities.
To report your missing American passport, you can fill out Form DS-64, otherwise known as the "Reporting Your Passport Lost or Stolen" form. It's available on the website of the State Department.
What to Do if Your Passport Is Stolen?
In addition, if you fear that the passport has been stolen or if you know that it has been stolen for sure, you should let the police know about this, too. If you're in the US, you can contact your local police station. Outside of the US, you'll need to contact local authorities and let them know.
It's important to act fast when reporting your stolen passport. If you wait too long, there's a risk that your document could be used to commit crimes or to steal your identity in some way, but if you report it early on, you should be much safer.
How to Replace Lost Passport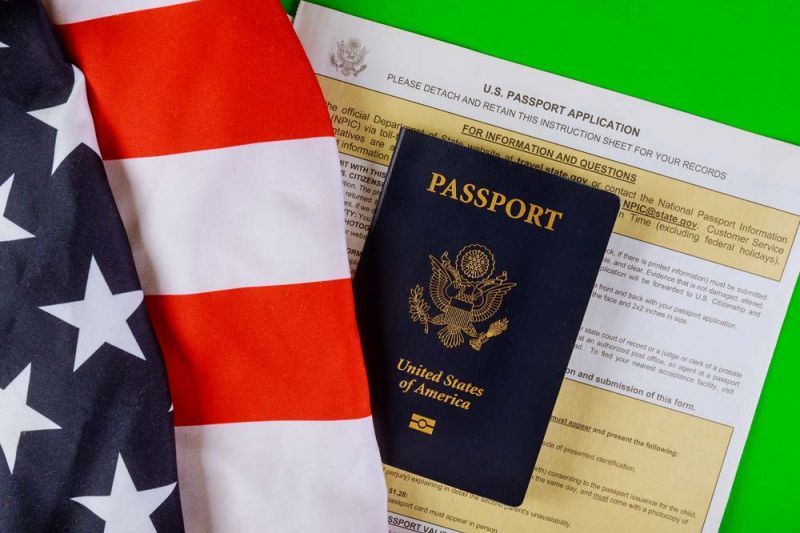 If you've lost your passport or had it stolen, the first thing you'll be wondering is "How do I replace a lost passport?" And if you've never had to replace it before, you might not know where to begin.
Fortunately, the process of how to get a replacement passport for US passport holders isn't too complicated. All you have to do is visit a passport office or US embassy to start off the process for your replacement passport application.
If you're in the US, you can make an appointment at a local passport office. There, you'll be able to provide the necessary information to get your new passport.
If you're out of the country, you'll have to visit a US embassy or consulate, and the process is a little more complicated, as you need to show some other ID, like a driver's license, to prove who you are.
In any case, when it comes to how to get a passport replaced, you'll need to fill out a form called Application for a US Passport, or Form DS-11.
You'll also have to provide some new passport-size photos for your new document. You'll also have to pay a fee, and you can pay extra for fast service if you need the new passport urgently (more on that below).
Had a Delayed or Canceled Flight to or from the EU?Check Your Flight
How Long for a Lost Passport to Be Replaced
In terms of processing times, it can take up to nine weeks to get your new passport processed and shipped out. If you pay extra for fast service, it can still take three to five weeks, in total.
During that time, you will not be able to travel, so you'll have to simply wait until your new passport is ready. It's not possible to leave or enter the US without your passport, so there really is no other option.
How to Replace a Lost Passport Urgently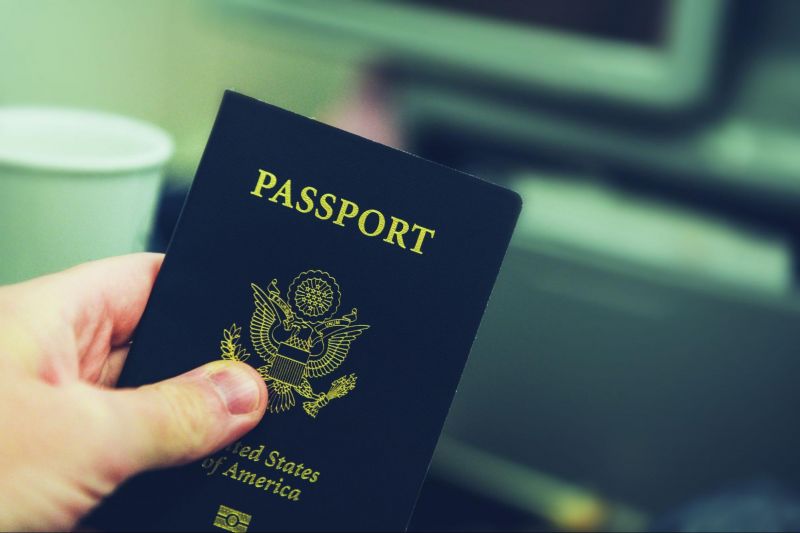 If you're planning to travel soon, or if you're already out of the country and want to get home, you might need to know how to get a lost passport replaced quickly. Well, the US offers three speedy service options for emergencies or urgent situations:
Emergency - This service is only for emergency "life-or-death" situations, and you have to provide proof of the emergency. It can get you an emergency passport in just 72 hours.
Urgent Travel - This service is available for people who need to travel urgently in the next two weeks (14 days).
Expedited - The Expedited service offers a faster-than-usual processing time of 3-5 weeks and is available to anyone who wants their passport sooner.
The Cost of Replacing a Passport
We've looked at how to replace a lost US passport, but how much does it cost? Well, you can expect to pay at least $165 for your replacement US passport, when using the standard service.
You may have to spend an extra $60 if you choose the expedited service. Prices are a little lower for children, and it costs less to simply renew your passport, rather than replacing a lost one.
Disrupted flight? You might have a right to compensation - up to $700Check Your Flight
How to Replace a Lost Passport Outside US
What about if you lose your US passport abroad and need to get home? Well, there isn't a special process for this. You'll simply have to apply for your new passport like everyone else and wait for it to arrive at your current location.
However, the staff at the US embassy or consulate may be able to help you with additional services. In some cases, emergency US passports can be issued to help you get home so that you can apply for a new passport in the US.
FAQs
How Long Does it Take to Replace a Lost Passport?
If you're wondering how long to replace a lost passport, you can expect three to nine weeks of waiting time.
How Much Does it Cost to Replace a Lost Passport?
In terms of how much to replace a lost passport, you'll have to pay a minimum of $165.
How Much Is it to Replace a Lost Passport Quickly?
US passport holders need to pay an extra $60 for the expedited service of their new passport.
Do I Need to Cancel a Lost Passport?
Yes, you should immediately cancel a passport if you have lost it or if it's stolen. You can do this online.
What if My Passport Is Stolen?
Contact the relevant US authorities to report the crime right away.
No feedback
Want to receive periodical useful travel tips?
We don't spam.