W6 5788 Flight Delayed Compensation
If you are traveling with Wizz Air from Milano Airport (MXP) to London Gatwick Airport (LGW) and your flight W6 5788 is arriving late, you could be entitled to flight delay compensation. If the delay is 3 hours or longer, the Regulation EU EC261/ 2004 obliges Wizz Air to pay Indemnification for Flight W65788.
With the free flight checker for flight W65788, the AirAdvisor team can tell you if your delayed flight circumstances meet the criteria for a refund.
Compensation for Cancelled Flight W6 5788
If your flight W6 5788 gets cancelled when you depart from Malpensa International Airport (MXP) to London (LGW) you might be eligible for a compensation claim of 250€ if your flight with Wizz Air qualifies.
Often, passengers complain that Wizz Air frequently declines their flight cancellation compensation claims when they handle the process without professional legal assistance. With AirAdvisor, this scenario is unlikely to occur. Moreover, AirAdvisor can help you to greatly improve the chances for a successful compensation with risk-free and zero fee.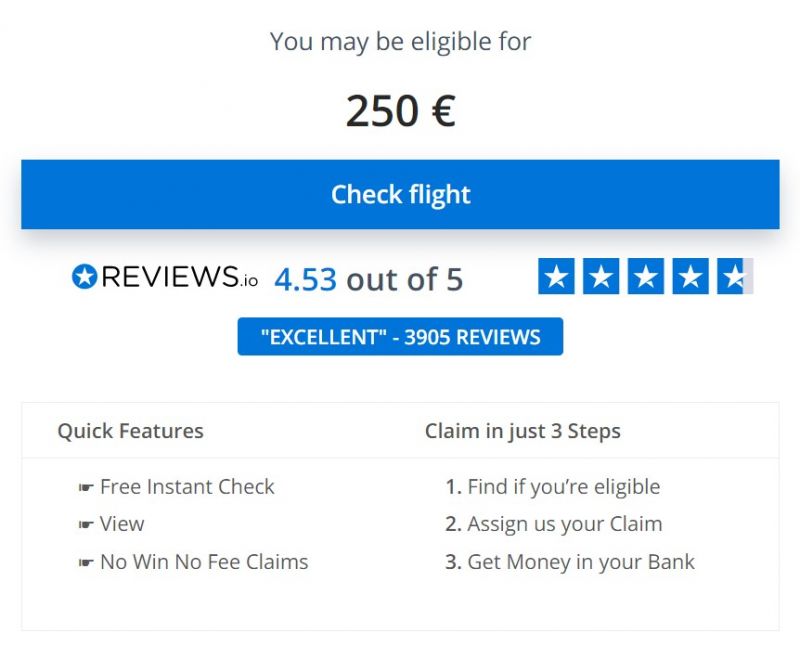 W6 5788 Flight Delay Compensation Rights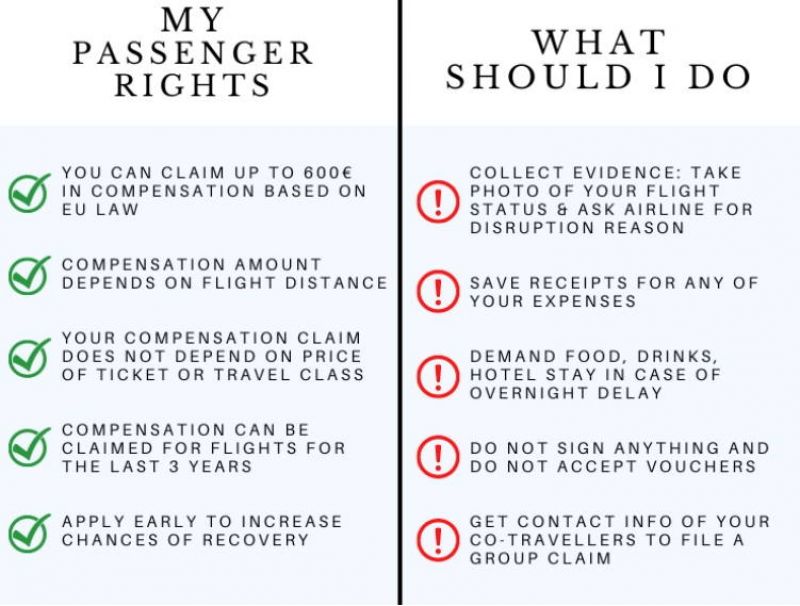 Passenger Right to Get a Refund for Cancelled Flight W6 5788
The law requires Wizz Air to answer your request if you submit for a refund in case of cancelled W6 5788 flight, of your Malpensa International Airport to London ticket and to indemnify you for any additional expenses as a direct result of the disruption (overnight stay in Milano).
See more information about flight W65788 refund.
See the route map for Wizz Air flight W65788 from Milano to London




About Wizz
In 2003, air carrier Wizz Air first took flight and has now become an important leading European airline. At its peak, the Budapest-based airline transported over 34 million passengers in 2019. Wizz offers services to and from 30 countries, connecting 140 airports on 3 continents. With a fleet of more than 150 aircraft, Wizz Air remains a major player in budget air travel within Eastern and Central Europe and beyond.
Milan Malpensa Airport: The Ins and Outs
Milan Malpensa Airport is the largest international airport in northern Italy, servicing over 21.3 million passengers in 2022. Since its opening in 1909, it has grown into a major freight and cargo hub, handling 721.254 tons of international freight annually. Situated approximately 49 kilometers northwest of Milan, Malpensa Airport is the 23rd busiest airport in Europe in terms of passenger numbers and the second busiest airport in Italy after Rome Fiumicino Airport. It forms part of the Milan airport system, which together serviced 42.2 million passengers in 2022. With direct scheduled flights to the sixth highest number of countries in Europe, it is an important gateway for business and tourism.
Gatwick Airport - About
London's Gatwick Airport is one of the largest international airports within the UK, located 30 miles south of the central part of London. The airport, in its current configuration, opened to passengers in 1958, and in 2019, it transported just over an astonishing 46 million people. Today, it is a main hub for international flights reaching destinations all over the world. Vacationers and business travellers can easily connect with the rest of Europe, North America, the Middle East, and Africa. In all, Gatwick offers flights to more than 175 exciting cities in 90 countries.
Wizz Air Compensation Milano to London flight W6 5788: Questions and Answers
What do I do if flight W6 5788 from Milano to London is delayed?
Once you find the reason for the delay, you can then submit a claim for compensation risk-free with the AirAdvisor which will help you get a flight refund from Wizz Air.
Remember, there is no risk on your part as we work on a No-Fee basis if No-Win.
Am I eligible for compensation if my flight W6 5788 to London with Wizz Air arrived 2 hours late?
You might be eligible for a compensation of 250€ if flight W6 5788 is cancelled by Wizz Air or delayed 3 hours or longer at arrival.
If flight W6 5788 is delayed, how much is the compensation?
UE 261 Regulation from 2004 says that each passenger is entitled to 250€ in compensation if flight W6 5788 from Malpensa International Airport (MXP) to London Gatwick Airport (LGW) is delayed by 3 hours or more at arrival.
In what other ways I can refer to flight W65788 differently?
The W65788 Wizz Air flight is referred also to as W6 5788, WZZ5788, and WZZ 5788.