Compensation for Air Horizont Strike
Air Horizont passengers affected by Air Horizont cabin crew strikes might experience a fair share of delays, overbookings, and even cancellations. If you fell a victim to these Air Horizont service disruptions due to Air Horizont strikes in recent years, you are protected by one of the EU laws. Passengers experiencing these flight problems may be eligible for flight compensation up to €600. AirAdvisor can help you claim your Air Horizont strike compensation today.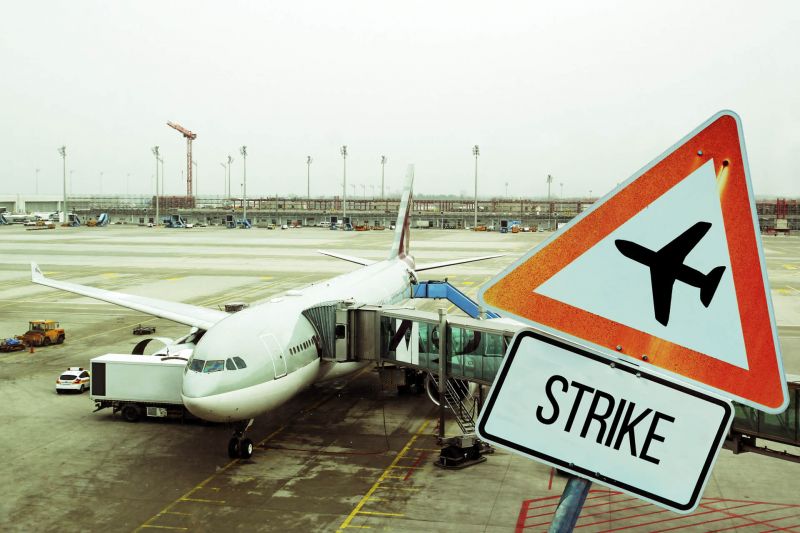 Air Horizont Strike Compensation - Your Rights & Entitlements
Anytime you fall a victim to your Air Horizont flight being disrupted due to an airline crew strike (Air Horizont employee strike), you are in for a treat. The European Court of Justice has confirmed that passengers whose flights are delayed or cancelled are entitled to compensation, thanks to EU 261 Compensation.
Besides your potential right for an additional monetary claim, airline must offer you the choice between a Air Horizont strike refund of your original flight ticket price OR an alternative flight to your original destination.
Moreover, the reimbursement must cover the full cost of the ticket at the price at which it was bought. Discover more about EU Regulation 261 and its statements about air passenger rights.
Disrupted flight? You might have a right to compensation - up to €600Check Your Flight
Air Horizont refund for strike : When Can I Claim?
Whenever Air Horizont employees decide to go on strike whilst this action results in flight operations being impaired or disabled, the airline must pay compensation for its actions and caused inconvenience.
That ultimately gives us the most important question to ask -- Who is on a strike? Is it the Air Horizont airline, and their own staff? Once it is validated that the flight operator, in this case Air Horizont, is at fault, the onus to compensate passengers for any cancelled or delayed flights caused as a result of the strike action is, thanks to EU regulation 261, on them -- under the following circumstances:
You had a flight disrupted by a Air Horizont cabin crew (employee) strike.
Your flight was delayed for 3 or more hours or cancelled less than 14 days before it was due to depart.
You had a confirmed flight reservation.
The disruption has happened in a space of the past 3 years.
If you were given an alternative flight and your arrival time was remarkably different from the original supposed arrival.
In case of an undue event of denied boarding.
See if you are owed compensation with ease and fill out your flight details in our compensation checker right now.
"From the passenger's point of view, the main concern is the strike's origin that causes flight disruption". "Airport and airline employees can be separated by two groups: airport ground handling staff and workers under the airline itself."
Can you claim Air Horizont Pilot Strike Refund and Compensation for a Air Horizont flight affected by a pilot strike?
In the event of a flight delay, air passengers are entitled to care and adequate service at the airport, including food vouchers, phone calls, and emails. Thanks to The Regulation of EU no. 261, you could as well be able to claim financial compensation if your Air Horizont flight was delayed due to a pilot strike by 3 hours or more. To find out if your Air Horizont flight meets the pilot strike criteria, use AirAdvisor's free compensation checker.
Air Horizont Strike Compensation: When do I NOT qualify?
Air Horizont strike compensation claims are very much dependent on who calls the strike. Air Horizont may argue that strikes are 'extraordinary circumstance' and refuse to pay compensation as a result. This makes it often tough to deal with an airline, especially when trying to claim additional monetary compensation. Luckily, this is one of the reasons we established our compensation advisor. Read more about compensation for airline strikes.
Reason of strikes Air Horizont had (that generally don't qualify for monetary compensation):
Strike due to traffic limitations made by air traffic control and/or airport staff
Strike due to baggage handlers
Strike due to political instability
Strike due to adverse weather conditions
Strike due to safety risks
Strike due to industrial action
Traditionally, airlines are exempted from the obligation of financial claims in the event of airport employee or air traffic controller strikes (the "ground staff"). Similar strike cases are circumstances an airline itself does not have a bearing on.
Can you claim Compensation for a Air Horizont flight affected by an Air Traffic Control strike?
In the case of Air Traffic Control strikes, you are entitled to an alternative flight or a refund, providing the delay/cancelation meets the EU Reg 261 criteria, however, it's improbable the case would qualify for any monetary reimbursement at the court of appeal as Air Horizont will deem this an "extraordinary circumstance".
If your flight was delayed, canceled or overbooked within the last 3 years, you could be eligible for up to €600 in compensationCheck Your Flight
Check if you qualify and apply for Air Horizont Strike Compensation via AirAdvisor.
If you happened to be a victim of a flight strike, chances are you got left stuck and without any information or rightful care. However, thanks to the criteria of EU Regulation n. 261, as an airline passenger, you have a right to adequate food amount, phone calls, or even accommodation arrangements if needed. Additional monetary compensation claims are very are a subject to who calls the strike. To check if you are eligible, use AirAdvisor's free compensation checker.
I Have a Long Wait at the Airport. What Are My Passenger Rights?
Should you be unlucky enough to get stuck waiting at the airport for an extended period of time due to strikes, you must insist on your "right to care". These entitlements differ based on the amount of time you had to wait. To qualify, your Air Horizont flight must be delayed 2 hours or more. Here is a brief rundown:
Short-distance flights (1 to 1,500 km): Once your waiting time exceeds 2 hours and above, you must be given an adequate amount of snacks or food vouchers, free mobile calls, messages, or emails.
Medium-Distance Flights (1,500 to 3,500 km): Once your waiting time exceeds 3 hours and above, you must be given an adequate amount of snacks or food vouchers, free mobile calls, messages, or emails.
Long-distance flights (3,500 km+): Once your waiting time exceeds 3 hours and above, you must be given an adequate amount of snacks or food vouchers, free mobile calls, messages, or emails.
If you happen to be a victim of a flight cancelation due to a strike and there is no alternative flight that can be found until the following day, the EU Regulation EC261 comes in with a helping hand by requiring the airline to provide you with appropriate accommodation as well as all necessary transportation.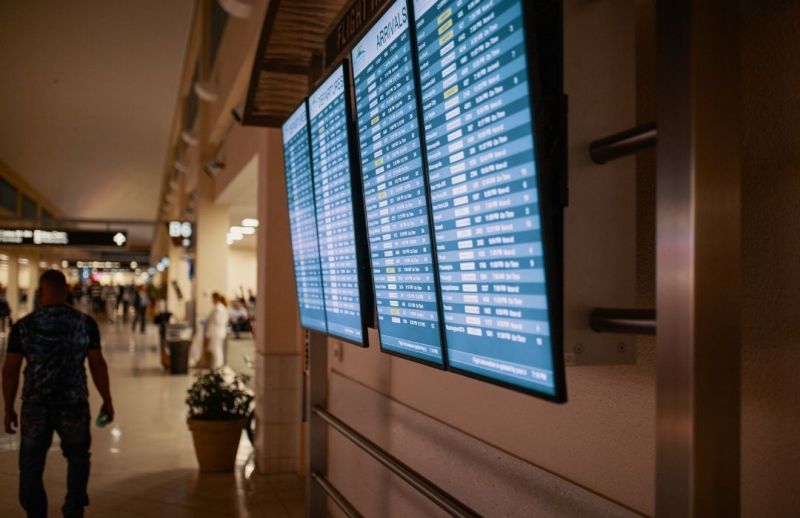 What if I Want a Rebooking or a Refund? When am I entitled?
Whenever does Air Horizont cancel your flight, they must issue you with an alternative flight or your money back. Whenever your flight exceeds a delay of 5 hours and above, the financial cost of the ticket will be fully reimbursed back to you upon cancelling the flight yourself.
Don't forget that Air Horizont strike ticket refunds and flight compensation are two separate things: use our free compensation checker and find out if you are also eligible to receive monetary Air Horizont flight compensation due to a strike in 2 minutes.
If your flight was cancelled, you should be offered the option of using an alternative flight by Air Horizont in order to get you to your destination. Find out more about strike refund policy and re-bookings.
Find out if you are owed compensation for a disrupted flightCheck Your Flight
What is the Air Horizont Strike Compensation Amount?
In occurrences of cancelation, delay, or denied boarding caused by airline strike action, the EU Regulation 261 states that each passenger is entitled to compensation up to €600. Do you qualify for Air Horizont strike compensation? Find out for free on our claims page.
Air Horizont Strike Cancelled Flight Compensation
What happens if Air Horizont cancels my flight/all flights due to strike?
If your flight was cancelled due to a Air Horizont cabin crew strike, you qualify for additional monetary claims if you find out less than 14 days prior to your flight departure and Air Horizont failed to provide you an alternative flight or fully refund your ticket.
To help your case, ask for the reason of strike Air Horizont had in written form. This statement can be useful to increase the chances of your claim to be granted additional monetary compensation.
Learn more about compensation for cancelled flights.
Air Horizont Strike Flight Delay Compensation
Strikes of Air Horizont can sometimes cause lengthy delays and negatively manipulate the expected arrival to your final destination. Should your flight happen to get delayed by 3 hours and above, it makes you competent for additional monetary compensation.
When does your Air Horizont flight affected by a strike arrive at the destination airport with a delay of more than 3 hours, you might be entitled to compensation of up to €600, relative to your flight distance.
So, how to claim flight delay compensation from Air Horizont?
Learn more about flight delay compensation or use our claim service to fill out the Air Horizont delay and disruption compensation form.
Air Horizont Strike Denied Boarding Compensation
During a strike of Air Horizont, you might happen to find yourself in a situation where you are not allowed to board a flight that has been oversold, even though you have paid for the ticket. If experienced denied boarding against your will, you may be very well owed compensation.
Learn what to do in the case of denied boarding and compensation.
Air Horizont missed connecting flight compensation
In order to claim compensation for Air Horizont missed flight, you must have your entire trip pointing to a single booking reference.
You could be owed compensation for a missed connecting flight due to delay or cancelation thanks to the EU Regulation EC261 under the following conditions:
the same airline operates your connecting flight(s) which you missed due to a problem on your first flight, and
You at your destination experiencing a flight delay exceeding 3 hours
Explore the options of missed connecting flight compensation.
Why should I entrust my claim to AirAdvisor?
6 years of experience
More than 200,000 customers from 58 countries already trust us
4.6 Rating based on 11,282 customer reviews
12 languages
International team of lawyers and travel lovers
In order to find out if Air Horizont owes you compensation, use our compensation verification tool.
Claim with AirAdvisor and get up to €600 compensation. Find out how much you're owed today.Check Your Flight
Frequently Asked Questions
How to fill a claim with Air Horizont?
If your flight was cancelled or delayed due to Air Horizont flight strike, you can check if you have an eligible claim for compensation based on the EU Reg 261. To find out, use AirAdvisor's free compensation form now!
Will Air Horizont refund my ticket because of strike?
If your Air Horizont flight is cancelled, you should receive a refund or a replacement flight. If your flight delay exceeds 5 hours or more, the ticket cost will be fully reimbursed back to you upon cancelling the flight yourself.
What is the Air Horizont strike refund policy?
If strike happened and it affected your flight schedule, you might decide not to proceed with your travel at all and in order to cancel and refund your ticket. In such case airline shall cancel or amend your booking totally free if disruption is caused by airline employee's strike. But if it is not airline's controlled event, airline will likely waive change fees but you might be required to pay difference in air fare as airline will typically rebook you on another available flight and will agree to issue a refund only if airline cannot provide you a service at all.
Still waiting for Air Horizont strike refunds?
Air Horizont customers are often left without help and answer from the airline, as it introduces further flight cancellations due to the current worldwide situation. Strikes cost airlines hundreds of millions in losses. It should not suprise that airlines are slow to respond to such refunds requests. Air carriers tend to seat on these claims, as most passengers will give up or accept a voucher. In order to find out the status of your Air Horizont strike refund, contact Air Horizont customer service via email. Remember that ​​compensation is payable if it was caused by Air Horizont employee strike. If you want to avoid the hassle of enforcing your passenger rights, please entrust AirAdvisor to do this for you, as airline strike compensation claims will typically have to go to courts to succeed in collection.
What is the Air Horizont claim response time?
Whenever you are owed feedback, refund, or compensation from Air Horizont, airlines shall respond within 30 days, however with strikes we tend to see delays in responses. However, whenever the airline turns down your compensation request, feel free using the help of our claim service to help your case.
Air Horizont Flight Strike Updates – How how to check your flight status?
Whether you are an air passenger experiencing flight disruptions such as pilot or cabin crew strike, or looking to inspect the status and updates of your future flight, use the airline app (typically Manage My Booking section) or call/email your airline.
When is Air Horizont going on strike?
It is typically easy to spot early signs of potential strike. It is either airline notifies about its employees strike on website and typically by email to all potentially affected passengers. However, external strikes may be less predictable and it is worth to check with airline couple of days before you travel. Checking news will be helpful as typically media would highlight such event in press. Also, typically strikes happen more often during spring or fall, as people seem to be more busy with vacations during the summer and it is simply too cold during winter.