Odszkodowanie za lot KLM i zwrot kosztów
Mało co komplikuje służbową podróż, czy wakacyjny wypad, jak kłopoty na lotnisku związane z odwołanym lub spóźnionym lotem. Dobra wiadomość jest taka, że pasażerowi mogą skutecznie zażądać rekompensat od przewoźników lotniczych. Można się o nie ubiegać, gdy: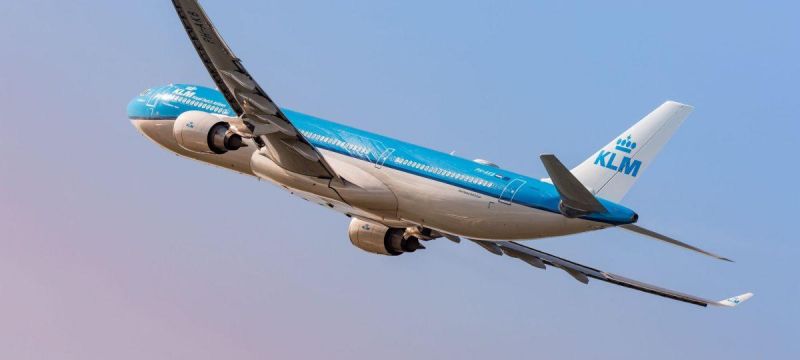 Za każdym razem wnioski o odszkodowania lotnicze są analizowane indywidualnie. Niemniej największe znaczenie ma kwestia obowiązujących norm prawnych w przypadku danego lotu. W wielu przypadkach (szczegółowa analiza znajduje się w poniższej tabeli) można powołać się na Rozporządzenia (WE) nr 261/2004 wydane przez Unię Europejską.
| | | |
| --- | --- | --- |
| Zakres terytorialny | Przewoźnik zarejestrowany w UE, w tym KLM linie lotnicze | Przewoźnik zarejestrowany poza UE |
| Wewnątrz UE | Tak | Tak |
| Z kraju UE poza UE | Tak | Tak |
| Z kraju nienależącego do UE do kraju UE | Tak | Nie |
| Lot poza ternem UE | Nie | Nie |
Choć zwykle można ubiegać się o odszkodowanie na podstawie rozporządzenia unijnego, to zdarzają się wyjątki. Wtedy to trzeba powołać się na przepisy konkretnego kraju, np. USA.
Zakłócony lot? Możesz mieć prawo do odszkodowania - do €600Sprawdź odszkodowania
Opóźniony lot KLM odszkodowanie lotnicze
Po pierwsze trzeba upewnić się, czy reklamacja opóźniony lot KLM podlega normom prawnym UE. Jeśli tak jest, to następnie zwraca się uwagę na poniższe reguły:
Wymagane jest, by opóźnienie samolotu wynosiło minimum 3h, aby KLM reklamacje miały szanse zostać rozpatrzone pozytywnie.
Przewoźnik lotniczy musi być odpowiedzialny za opóźnienie, aby KLM odszkodowanie zostało naliczone. Odpowiedzialność spoczywa na liniach lotniczych np. wtedy, gdy pojawiły się błędy organizacyjne. Przewoźnik nie będzie zaś odpowiedzialny za opóźnienie, gdy przyczyną były np. złe warunki pogodowe.
KLM skargi i reklamacje można pisać również w przypadku lotu z przesiadkami na pojedynczej rezerwacji. W takich sytuacjach zgodnie z rozporządzeniem oblicza się długość spóźnienia jako różnicę pomiędzy faktycznym a planowym dotarciem do celu.
Gdy długość lotu nie przekracza 1500 km, to należna jest rekompensata w wysokości 250 euro. Dla lotów powyżej 1500 km odszkodowanie opiewa na 400 euro. Z kolei dla lotów o długości przekraczające 3500 km uzyskuje się rekompensatę w kwocie 600 euro.
Trzeba rozróżnić wyżej opisane odszkodowania umocowane w prawie od odszkodowań z towarzystw ubezpieczeniowych. Praktyka dowodzi, że KLM ubezpieczenie od opóźnienia bywają problematyczne. Powodem tego jest multum ograniczeń w Ogólnych Warunkach Ubezpieczenia i niskie sumy ubezpieczeniowe oraz konieczność zapłacenia za polisę. Dlatego też polecamy skorzystać ze wsparcia, AirAdvisor, ponieważ specjalizujemy się w odszkodowaniach uzasadnionych aktami prawnymi. Z nami uzyskać można nawet 600 euro rekompensaty na jednego pasażera.
Odwołany lot KLM odszkodowanie
Aplikowanie o odszkodowanie za odwołany lot bazuje na tych samych normach prawnych, co wnioskowanie o rekompensaty za opóźnienia. Na wstępie należy więc ustalić, czy dane KLM anulowanie lotu podlega przepisom UE. Gdy tak jest, to powinno się uwzględnić poniższe reguły:
KLM odwołanie lotu musi wynikać z błędu przewoźnika. Tak jest np. wtedy, gdy tuż przed startem lotu wykryto poważną usterkę i samolot wysłano do serwisu. Gdy jednak KLM odwołuje loty z przyczyn zewnętrznych, to nie ma możliwości uzyskania rekompensaty. Przykładem przyczyny zewnętrznej jest zamknięcie przestrzeni powietrznej dla lotów cywilnych.
Anulowanie lotu KLM nie będzie równoznaczne z otrzymaniem odszkodowania, gdy pasażer zostanie poinformowany o odwołaniu lotu na co najmniej dwa tygodnie od planowanego wejścia na pokład.
Wyżej opisana reguła może zostać zmodyfikowana. Mianowicie linie lotniczego mogą poinformować klienta o tym, że następuje anulacja lotu KLM, z tygodniowym wyprzedziłem. Równocześnie linie lotnicze są zobligowane do zaproponowania pasażerowi zastępczego lotu o podobnych parametrach czasowych.
Jeśli KLM odwołany lot reklamacja zostaje rozpatrzona pozytywnie, to ustala się kwotę do wypłacenia, co przedstawia poniższe zestawienie.
| | |
| --- | --- |
| Dystans lotu | Odszkodowanie w wysokości [w euro] |
| Do 1500 km | 250 |
| Pomiędzy 1500 km a 3500 km | 400 |
| Więcej niż 3500 km w granicach UE | 400 |
| Więcej niż 3500 km poza terytorium UE | 600 |
Ważnym pytaniem związanym z sytuacją typu KLM odwołane loty, jest kwestia zaproponowania przez linie lotnicze połączenia zastępczego. Wtedy to wartość odszkodowania może zostać zmniejszona o połowę. Pojawia się tu jednak warunek dotarcia w określonych ramach czasowych. Precyzyjne dane zostały ukazane w tabeli poniżej.
| | | |
| --- | --- | --- |
| KLM lot — odległość | Spóźnienie zastępczego lotu | Wartość odszkodowania [w euro] |
| Do 1500 km | Do 2h | 125 |
| Pomiędzy 1500 km a 3500 km | Do 3h | 200 |
| Więcej niż 3500 km w granicach UE | Do 4h | 200 |
| Więcej niż 3500 km poza terytorium UE | Do 4h | 300 |
Informacje ukazane powyżej dotyczą odwołania lotu, który podlega prawu UE. Zdarzyć się może jednak, że miejsce mają odwołane loty KLM, w przypadku których rozporządzenie unijne jest nieważne. Zastosowanie mają zaś inne akty prawne. Przykładowo w Kanadzie można uzyskać odszkodowanie do kwoty kilkuset dolarów kanadyjskich. Tymczasem Amerykański Departament Transportu regulujący rynek w USA nie obliguje linii lotniczych do wypłacania rekompensat.
Bywa, że linie lotnicze proponują klientom vouchery po odwołaniu lotu. To swoisty KLM zwrot za niedogodności. Warto jednak czytać dokładne warunki związane z voucherami. Powszechnie są to po prostu bony na następne podróże. Zazwyczaj lepiej jest żądać odszkodowania na mocy aktów prawnych i skorzystać ze swoich praw pasażera. Kwoty są wtedy wyższe, a ponadto wypłacane w formie pieniężnej.
Miałeś opóźniony lub odwołany lot do lub z UE?Sprawdź odszkodowania
Zwrot pieniędzy za bilet KLM
Wniosek pt. KLM zwrot za odwołany lot to obok wniosku o odszkodowanie kolejny sposób na zrekompensowanie sobie problemów na lotnisku. Zawsze warto ubiegać się o pełen KLM zwrot kosztów za bilet. Co istotne zwrot obejmuje więcej kosztów niż sam bilet lotniczy. Do KLM zwrot na konto zaliczyć można koszty związane z oczekiwaniem na rozpoczęcie podróży. Aplikując o zwrot biletu KLM, można więc również żądać zwrotu za posiłki, napoje, czy nocleg.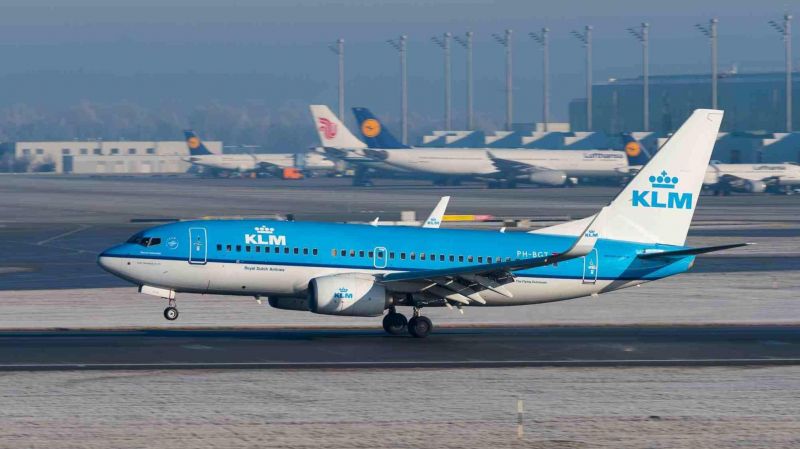 W trakcie wnioskowania o zwrot pieniędzy KLM dobrze jest poruszyć poniższe kwestie:
Wiążąca jest reguła adekwatnych kosztów do zaistniałej sytuacji. Zwrot obejmuje więc kwestie podstawowych wydatków, np. na żywność i napoje.
Należy zachować paragony lub inne potwierdzenia dokonania transakcji.
Rekomenduje się, by o KLM zwrot za bilet aplikować bez opieszałości.
Zgłoś się do AirAdvisor i uzyskaj do €600 odszkodowania. Sprawdź ile Ci się należy.Sprawdź odszkodowania
FAQ
Jak odzyskać pieniądze z KLM?
O KLM zwrot biletu i innych poniesionych kosztów można aplikować samodzielnie w liniach lotniczych. W sprawach odszkodowawczych polecamy skorzystanie z AirAdvisor. Znajomość wiążących przepisów pozwala nam skutecznie egzekwować odszkodowania lotnicze.
KLM odszkodowanie za opóźniony lot — ile czasu na reklamacje?
W przypadku opóźnienia nie warto zwlekać ze składaniem wniosku o odszkodowanie. Ma się jednak na to nawet do 3 lat.
Jak starać się o odszkodowanie za opóźniony lot KLM?
Rekomenduje się skorzystanie ze specjalistycznej wiedzy prawnej ekspertów ds. AirAdvisor. Trzeba tylko uzupełnić krótki wniosek online.
KLM wniosek o odszkodowanie: jakie dokumenty są potrzebne?
Warto zachować wszystkie dokumenty związane z lotem (bilet, potwierdzenie rejestracji, czy karta pokładowa). Powinno się też zachować wszelkie paragony.
Spóźniony lot KLM — czy odszkodowanie podlega opodatkowaniu?
Po uzyskaniu odszkodowań lotniczych nie płaci się żadnych podatków.
Linie lotnicze KLM — ile czasu na reklamacje o odszkodowanie za odwołany lot?
Na złożenie aplikacji o odszkodowanie za odwołane połączenie lotnicze ma się do 3 lat.
Jak odzyskać pieniądze za odwołany lot KLM — ile się należy?
Odszkodowanie za odwołany lot KLM w przypadku lotów objętych rozporządzeniami unijnymi może wynosić do 600 euro.
Jak odzyskać pieniądze za bilet KLM?
Bezpośrednio w liniach lotniczych można złożyć wniosek o zwrot kosztów za odwołany lot KLM. Poza wnioskiem dotyczącym zwrotu biletu warto żądać zwrócenia innych poniesionych kosztów udokumentowanych np. na paragonach.
Ustalenie kwoty należnej za zakłócony lot może być skomplikowane. Jesteśmy tutaj, aby Ci pomóc. Pozwól nam oszacować Twoje odszkodowanie.Sprawdź odszkodowania
Linie lotnicze KLM — kontakt i informacje ogólne
KLM linie lotnicze pochodzą z Holandii i operują z bazy w Amsterdamie. Te linie lotnicze mają nawiązaną współpracę z Air France, a ich pełna nazwa to Koninklijke Luchtvaart Maatschappij, czyli Królewskie Towarzystwo Lotnicze. Działając o 1919 roku, te linie lotnicze zdążyły wyrobić renomę.
Serwis internetowy tego przewoźnika w polskiej wersji językowej jest dostępny na domenie klm.pl. Z telefonicznym działem obsługi klienta można zaś skontaktować się, dzwoniąc pod +48(0)225123947.
Stosunkowo rzadko zdarza się, by pasażerowi mogli składać wnioski o zwrot za opóźniony lot KLM. Przyczyną jest wysoka punktualność samolotów. Docierają one na miejsce o czasie w mniej więcej 91%. Dla porównania średnia EMEA to około 82%. W przybliżeniu 2,5% lotów jest odwoływanych, co umożliwia złożenie wniosku o zwrot za odwołany lot KLM. Średnia EMEA dla tego parametru opiewa zaś na około 4%.