Odszkodowanie za lot Tap Portugal i zwrócenie kosztów
Mieli Państwo opóźnienie w TAP Portugal lub odwołanie lotu i nie wiedzieli co zrobić?
Cóż, prosimy zapoznać się z poniższymi informacjami o prawach pasażera zebranych w jednym miejscu, które przygotowali nasi profesjonalni eksperci.
Mogą mieć Państwo prawo do ubiegania się o odszkodowanie do 600 euro od TAP Portugal zgodnie z prawem UE, jak wyjaśniono poniżej.
Ten artykuł został sprawdzony przez licencjonowanego prawnika Anton Radchenko pod kątem ogólnej dokładności. Służy on wyłącznie celom informacyjnym i nie jest poradą prawną.
Prędzej czy później pech dosięgnie każdego. Podczas lub przed rejsem lotniczym nastąpić może losowe zdarzenie o mało przyjemnych reperkusjach. Pośród takowych koniecznie należy wymienić opóźniony czy odwołany lot. W takich przypadkach można ubiegać się o należne odszkodowanie. Dotyczy to zwłaszcza następujących sytuacji: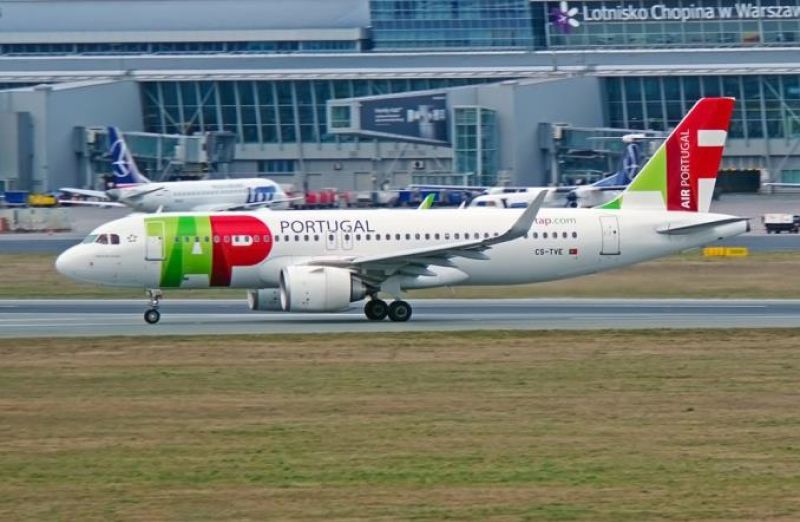 Należy być świadomym, że skarga o odszkodowanie jest weryfikowana indywidualnie na podstawie stosownych dla danej sytuacji przepisów (przepisów krajowych lub międzynarodowych). We wspólnocie europejskiej należy ubiegać się o odszkodowanie zgodnie z rozporządzeniem pod numerem 261/2004. Poniżej ukazujemy sytuacje, gdy lot jest objęty tym właśnie rozporządzeniem. Jak można się domyślić po samej nazwie, Tap Portugal linie lotnicze pochodząc z Portugalii, a więc jest to unijny przewoźnik.
| | | |
| --- | --- | --- |
| Trasa przelotu | Przewoźnik z UE | Przewoźnik zarejestrowany poza UE |
| Wewnątrz unii | Tak | Tak |
| Z kraju UE poza UE | Tak | Tak |
| Z UE poza UE | Tak | Nie |
| Lot poza UE | Nie | Nie |
Tymczasem gdy prawo unijne nie jest w żaden sposób wiążące, to wtedy uzyskać odszkodowanie trzeba na bazie innego aktu prawnego.
Zakłócony lot? Możesz mieć prawo do odszkodowania - do 600 €Sprawdź odszkodowania
Opóźniony lot Tap Portugal odszkodowanie dla pasażera
Początkowo ustala się czy o Tap Portugal odszkodowanie za opóźniony lot można ubiegać się przez unijne prawo. Jeśli tak to zwraca się uwagę poniższe wytyczne:
Opóźnienie musi wynosić na co najmniej 3h, by Tap Portugal reklamacje mogła zostać zaakceptowana.
Reklamacja opóźniony lot Tap Portugal może zostać wysłana również w przypadku lotu z przesiadką — gdy odbywa się on na jednej rezerwacji. W takich sytuacjach wiążący jest czas opóźnienia w punkcie docelowym.
Obowiązkowym warunkiem tego, aby Tap Portugal odszkodowanie mogło zostać naliczone, jest ponoszenie odpowiedzialności przez te portugalskie linie lotnicze za zaistniałą sytuację. Może to być chociażby błąd organizacyjny, czy usterka samolotu, której naprawa przesunęła moment wylotu. Natomiast niezależnym czynnikiem jest zaś przykładowo trudna sytuacja atmosferyczna.
W przypadku opóźnienia ujętego prawem UE wartość odszkodowania jest następująca:
250 € dla trasy o długości do 1500 km.
400 € dla trasy o długości pomiędzy 1500 km a 3500 km.
600 € dla trasy o długości przekraczającej 3500 km.
Serwis AirAdvisor jest wyspecjalizowany w pomocy pasażerom linii lotniczych chcącym sprawnie zdobyć odszkodowanie na bazie rozporządzeń unijnych albo innych przepisów. Trzeba wspomnieć, że na rynku ubezpieczeniowym oferowane jest jeszcze Tap Portugal ubezpieczenie od opóźnienia. Nabywa się takowe przed rozpoczęciem podróży w towarzystwie ubezpieczeniowym. Co do zasady to rekompensaty na bazie przepisów są korzystniejsze dla pasażerów pod względem warunków (ubezpieczyciele stosują ograniczenia odpowiedzialności) i wysokości wypłacanych rekompensat.
Odwołany lot Tap Portugal odszkodowanie od linii lotniczych
Tap Portugal odwołanie lotu także wymaga powołania się na właściwe przepisy prawne. Gdy ot Tap Portugal można objąć rozporządzeniem unijnym, to:
Odpowiedzialność za to, że nastąpiło anulowanie lotu Tap Portugal, musi spoczywać na liniach lotniczych, aby odszkodowanie było za zasadne. Efektem czego, Tap Portugal odwołany lot reklamacja nie uzyska akceptacji, gdy np. do odwołania lotu dojdzie ze względów politycznych i zamknięcia przestrzeni powietrznej (gdyż jest to czynnik niezależny).
W sytuacji, gdy Tap Portugal odwołuje loty i przekaże informacje na ten temat pasażerowi z dwutygodniowym wyprzedzeniem, to rekompensata nie będzie uwzględniona.
Okres zawiadomienia klienta linii lotniczych może zostać zmniejszony o połowę do jednego tygodnia, jeśli linie lotnicze spełnią drugi warunek. Otóż anulacja lotu Tap Portugal powinna być wtedy połączona z zaproponowaniem pasażerowi innego połączenia z podobnymi parametrami czasowymi.
O ile Tap Portugal wniosek o odszkodowanie jest złożony przy powołaniu na rozporządzenie unijne, to nalicza się odszkodowanie w zgodzie z poniższym zestawieniem.
| | |
| --- | --- |
| Dystans połączenia | Odszkodowanie w wysokości |
| Do 1500 km | 250 EUR |
| Od 1500 km do 3500 km | 400 EUR |
| Więcej niż 3500 km w granicach UE | 400 EUR |
| Ponad 3500 km poza granicami UE | 600 EUR |
Pytania dotyczące anulowanych połączeń lotniczych mogą tyczyć jeszcze jednego wariantu. Tuż po tym, jak ogłoszone zostaną Tap Portugal odwołane loty, pasażerowi zaproponowane może być zastępcze połączenie. W takim oto przypadku odszkodowanie może być zmniejszone o równe 50%. Równocześnie zastępczy lot powinien dotrzeć do celu w odgórnie ustalonym czasie. Odszkodowanie za odwołany lot jest wtedy naliczane zgodnie z poniższym zestawieniem.
| | | |
| --- | --- | --- |
| Odległość połączenia | Spóźnienie zastępczego lotu | Rekompensata w wysokości |
| Do 1500 km | Do 2 godzin | 125 EUR |
| Od 1500 km do 3500 km | Do 3 godzin | 200 EUR |
| Więcej niż 3500 km w UE | Do 4 godzin | 200 EUR |
| Ponad 3500 km poza UE | Do 4 godzin | 300 EUR |
Trzeba pamiętać, że odwołane loty Tap Portugal wiążą się z całkowicie innymi regułami odszkodowawczymi, gdy trzeba uwzględnić inne prawo niż te unijne. Przykładowo w USA prawodawstwo nie zobowiązuje linii lotniczych do naliczania absolutnie żadnych roszczeń odszkodowawczych za anulowane połączenia lotnicze.
Po tym, jak nastąpi Tap Portugal anulowanie lotu, to linie lotnicze mogą zaproponować swoistą rekompensatę pod postacią bobu. Jest możliwe jego późniejsze wykorzystanie na następne loty, w tych liniach lotniczych. Polecamy jednak wykorzystać odszkodowania wynikające z przepisów prawa. Są one gotówkowe. Dodatkowo opiewają na większe sumy pieniędzy.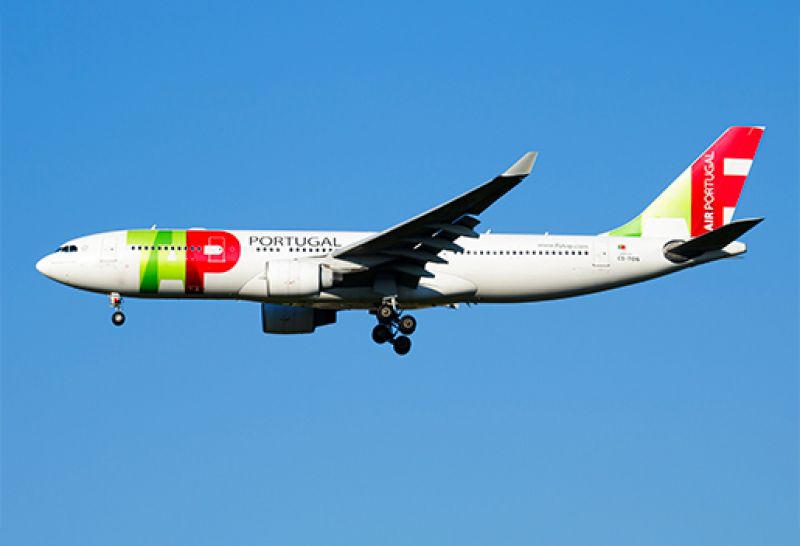 Jeśli Twój lot był opóźniony, odwołany lub przepełniony w ciągu ostatnich 3 lat, możesz kwalifikować się do odszkodowania w wysokości do 600 €Sprawdź odszkodowania
Zwrot pieniędzy za bilet Tap Portugal oraz innych kosztów
Zwracamy uwagę, że prawa pasażera uprawniają do ubiegania się o Tap Portugal zwrot biletu. Suma zwrotu opiewa na całkowitą wartości wcześniej zakupionego biletu. Tap Portugal zwrot na konto dotyczy jeszcze innych poniesionych kosztów, które wynikły z danego problematycznego połączenia lotniczego. Wśród nich można wymienić przykładowo wydatki na posiłki i napoje zakupione w trakcie przedłużającego się oczekiwania na lot.
Składając wniosek o zwrócenie biletu na lot Tap Portugal i innych poniesionych opłat, należy zwrócić uwagę na niżej wymienione reguły:
Roszczenie o Tap Portugal zwrot za bilet lotniczy i innych wydatków powinno się złożyć bezzwłocznie, a odzyskanie pieniędzy przebiegnie sprawniej.
Po to, by zdobyć Tap Portugal zwrot o pełnej wysokości, konieczne jest przedstawienie wszystkich dokumentów potwierdzających wydatki, przykładowo paragony za posiłki.
Uzyskany zwrot pieniędzy od Tap Portugal Polska dotyczy wyłącznie wydatków w adekwatnej wielkości.
Podsumowując zwrot biletu Tap Portugal i innych wydatków obejmuje każdy koszt, który można zdroworozsądkowo powiązać z opóźnionym, lub odwołanym połączeniem.
FAQ
Jak odzyskać pieniądze za bilet Tap Portugal?
Aby zdobyć zwrot kosztów za odwołany lot Tap Portugal, w tym ten dotyczący biletu lotniczego, trzeba zgłosić się do przewoźnika lotniczego.
Jak dużo czasu na reklamacje Tap w przypadku odwołanego lotu?
Na reklamacje w Tap Portugalia ma się do trzech lat, licząc od terminu planowego wejścia na pokład. Zaleca się jednak działać bez zbędnej zwłoki.
Lot Tap ze spóźnieniem — Ile czasu na reklamacje?
Reklamację o odszkodowania i zwrot pieniędzy za anulowane połączenie Tap Airlines można co do zasady złożyć w ciągu trzech lat.
Czy odszkodowanie za opóźniony lot jest opodatkowane?
Rekompensata, czy też zwrot za opóźniony lot Tap Portugal są zwolnione z obowiązku płacenie podatków.
Jakie dokumenty są niezbędne, by złożyć Tap Portugal skargi i reklamacje?
Aplikując np. o rekompensaty za lot spóźniony, czy zwrot za odwołany lot Tap Portugal, należy zachować pełną dokumentację lotniczą, w tym bilet.
Jak odzyskać pieniądze za odwołany lot Tap Portugal i jaka kwota pieniędzy zostanie wyliczona?
Chcąc zdobyć odszkodowanie od Tap Air, czy dokonać zwrotu biletu, trzeba złożyć stosowny formularz i powołać się na odpowiednie przepisy. Zasadniczo uzyskać można do kilku tysięcy złotych na jednego pasażera.
Jak starać się o odszkodowanie za opóźniony lot Tap Portugal ?
Chcąc uzyskać odszkodowanie za niepunktualny Tap Portugal lot, warto skorzystać z fachowej wiedzy specjalistów AirAdvisor. Wystarczy wypełnić krótki wniosek online.
Jak odzyskać pieniądze z Tap Portugal?
Starając się zdobyć np. Tap Portugal zwrot za odwołany lot, potrzebne jest złożenie wniosku i powołanie się w nim na właściwe dla danej sprawy przepisy.
Zgłoś się do AirAdvisor i uzyskaj do 600 € odszkodowania. Sprawdź ile Ci się należy.Sprawdź odszkodowania
Linie lotnicze Tap Portugal — co trzeba wiedzieć?
Są to linie lotnicze działające od 1945 roku. Ich baza lotnicza jest zlokalizowana w Lizbonie. Tap Portugal kontakt jest możliwy przez numer telefonu (+351) 211 234 408. Tymczasem portal internetowy działa pod adresem: flytap.com.
W większości przypadków Tap Portugal opinie mają pozytywny wydźwięk. Pod względem bezpieczeństwa oraz komfortu podróżowania ten przewoźnik działa w zgodzie z europejskimi normami jakości. Można szacować, że statystycznie loty tego przewoźnika są zbliżone do średnich EMEA, tj. 83% punktualności, a współczynnik odwołanych lotów w granicach 4%.
Co się stało z klientami TAP Air Portugal