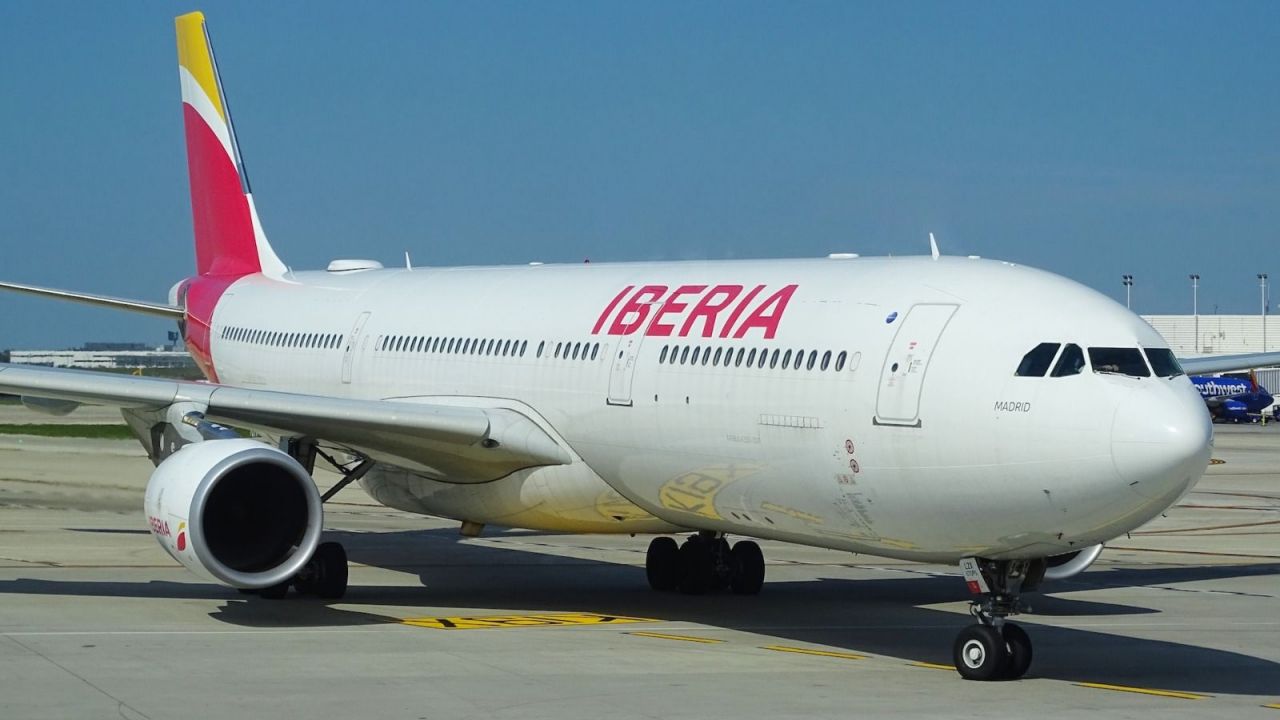 EU261 voor passagiersrechten en eerlijk betalingsproces
Als uw Iberia vlucht vertraagd is, worden uw rechten als passagier beschermd door de EU261 wet. Deze wet geldt voor alle landen in de Europese Unie. De EU261, ook wel EC261, zorgt ervoor dat u netjes en eerlijk wordt terugbetaald door Iberia.
Er zijn een aantal voorwaarden waar uw vlucht aan moet voldoen om onder de EU261 te vallen:
Uw vlucht moet vertraagd, geannuleerd of overboekt zijn
Door uw verstoring heeft u last gehad van bijkomende problemen, zoals het halsoverkop moeten regelen van een overnachtingsplek
Als tweede moet uw vertraging minimaal 3 uur lang zijn om beschermd te worden door de EU261. Daarnaast moet de vliegmaatschappij in de EU gevestigd zijn en uit een EU-land zijn aangekomen of vertrokken.
Iberia is gevestigd in een lidstaat van de Europese Unie. Uw vlucht valt dus altijd onder de EU261.
Bekijk met onze AirAdvisor compensation calculator of u in aanmerking komt voor Iberia compensatie.Controleer mijn vlucht
Volg deze stappen bij Iberia vlucht vertraging
Het is belangrijk dat u bij Iberia vlucht vertraging direct de juiste stappen onderneemt.
Neem contact op met Iberia: Nadat u kennis heeft genomen van uw vertraging, is het van groot belang dat u direct contact met Iberia vertegenwoordigers opneemt. Documenteer alle correspondentie en zorg ervoor dat de reden van uw vlucht vertraging duidelijk wordt gemaakt.
Bewaar alle documentatie: Voor het succesvol indienen van een Iberia claim is het belangrijk dat u alle documentatie omtrent uw reis goed bewaart. Deze documenten dienen als bewijsstukken tijdens het verkrijgen van uw compensatie. Zorg er daarom voor dat al uw reisdocumenten veilig opgeborgen liggen.
Zorg ervoor dat u zorg krijgt van Iberia: Volgens de EU261 heeft u bij een vlucht vertraging recht op zorg. Dit zijn gratis communicatiemiddelen (telefoon, mail of fax), gratis eten en drinken en als het nodig is, gratis overnachten in een nabijgelegen hotel.
Dien direct een Iberia claim in: Met de AirAdvisor compensation calculator ziet u binnen een handomdraai uw recht op compensatie. Verspil geen kostbare tijd en dien direct uw claim bij AirAdvisor in.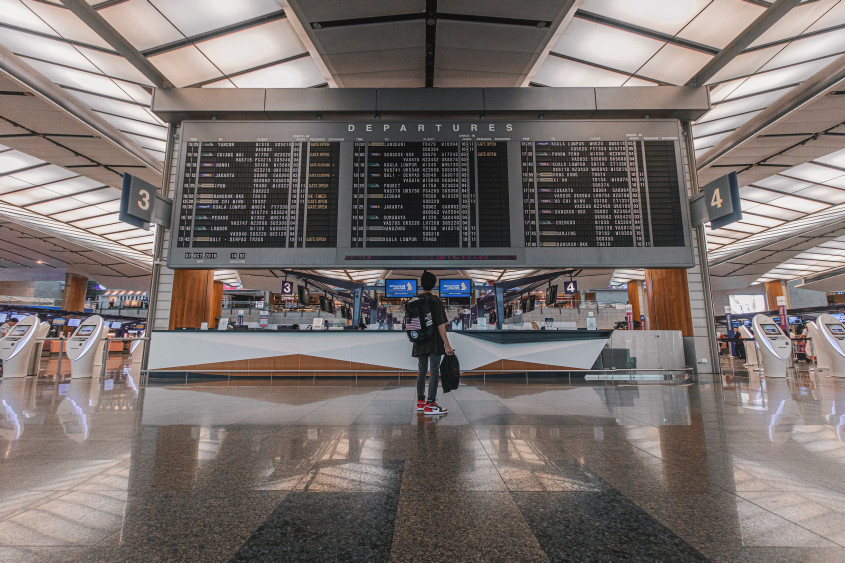 Iberia Vlucht Vertraging Compensatie
Het kan altijd voorkomen dat uw Iberia vlucht onverwacht vertraagd raakt, of zelfs niet meer vertrekt. De hoogte van uw compensatiebedrag hangt van een aantal factoren af. Hoe langer de afstand van uw vlucht, hoe hoger de compensatie voor u zal zijn.
Vlucht korter dan 1500 kilometer: €250
Vlucht tussen de 1500 en 3500 kilometer: €400
Vlucht langer dan 3500 kilometer: €600
Een vertraging van uw Iberia vlucht komt vaak voor. Als de vertraging langer dan drie uur is en de vertraging tot stand is gekomen door een fout van Iberia, heeft u altijd recht op compensatie.
De hoogte van de compensatie wordt niet alleen door de afstand van de vlucht bepaald. Ook de duur van de vertraging heeft invloed op de hoogte van het bedrag wat u van Iberia terugkrijgt.
Bekijk hier direct wat u van Iberia terugkrijgt.
Iberia compensatie bij vlucht annulering
Een volledige annulering van uw vlucht heeft altijd grote impact op uw reis. Iberia moet u 14 dagen voor uw vlucht informeren over de annulering. Als dit niet het geval is en de annulering van de reis door Iberia komt, heeft u recht op een vergoeding.
Iberia compensatie bij overboeking
Ook overboeking komt geregeld voor. In dit geval kunt Iberia u de toegang tot het vliegtoestel weigeren als er geen plek meer is. Dit komt vrijwel altijd door de luchtvaartmaatschappij zelf en dus heeft u in dit scenario vaak recht op Iberia compensatie.
Er is echter een uitzondering op de regel. Als de vluchtverstoring door 'buitengewone omstandigheden' komt, krijgt Iberia een vrijstelling voor het uitkeren van vergoedingen aan passagiers. In het volgende stuk zullen we uitgebreid behandelen wat deze 'buitengewone omstandigheden' precies inhouden.
Ontdek of u compensatie verschuldigd bent voor een verstoorde vlucht.Controleer uw vlucht
Iberia compensatie vrijstelling: buitengewone omstandigheden
Er zijn ontelbare oorzaken van het annuleren van een Iberia vlucht. Er kan wat mis zijn met het toestel, de landingsbaan kan niet in orde zijn of er kan tijdens het vliegen schade worden opgelopen. Maar de redenen beperken zich niet tot het vliegveld: ook politieke instabiliteit of noodweer kan voor gevaarlijke omstandigheden zorgen.
Alle oorzaken die buiten de controle van u en Iberia vallen, worden 'buitengewone omstandigheden' genoemd. In dit geval is de luchtvaartmaatschappij u geen compensatie verschuldigd. In deze omstandigheden wordt uw welzijn boven de veiligheid van de vlucht gesteld. Helaas kunt u in dit geval geen Iberia compensatie krijgen.
Omdat luchtvaartmaatschappijen dit zelf ook weten, komt het vaak voor dat de vliegmaatschappij de reden van de vertraging een 'buitengewone omstandigheid' noemt, ook als het een eigen fout is. Daarom is het van groot belang dat u altijd zo snel mogelijk de details van de vertraging van uw Iberia vlucht boven tafel probeert te krijgen. Als het blijkt dat de vertraging geen buitengewone omstandigheid betreft, heeft u vaak recht op vergoeding.
Het kan nooit kwaad om te controleren of uw Iberia vlucht in aanmerking komt voor compensatie. Bekijk met onze AirAdvisor compensation calculator meteen of u een claim bij Iberia tot wel €600 kunt indienen.
Terugbetaling van Iberia vlucht
Bij een vertraging of annulering kunt u ook voor een volledige terugbetaling van uw vliegticket kiezen. Dit gaat wel ten koste van de hoogte van uw compensatiebedrag.
Dien uw Iberia claim in bij AirAdvisor
Wij hebben 200000 mensen ondersteund vanuit 58 landen. Doordat we 6 jaren ervaring hebben met het indienen van claims, weet je zeker dat je Iberia compensatie een grote kans van slagen heeft via AirAdvisor. Wij zullen het ingewikkelde papierwerk van u overnemen, zodat u krijgt waar u recht op heeft. Die nu uw claim in bij AirAdvisor en ontvang tot wel €600 Iberia compensatie.
Veelgestelde vragen over Iberia compensatie claimen
Hieronder hebben we een aantal veelgestelde vragen gezet om u te helpen bij het claimen van uw Iberia compensatie.
Hoe kom ik erachter of mijn vlucht vertraagd is?
Om te kijken of er iets aan de hand is met uw Iberia reis, is het verstandig de Iberia website te bezoeken. Daarnaast moet Iberia u altijd zo direct mogelijk informeren. Vaak gebeurt dit middels een sms, belletje of mail. U kunt ook op schiphol.nl kijken om te controleren of uw vlucht vertraagd is.
Als Iberia u op geen enkele manier heeft benaderd, staat u altijd in uw recht om een vergoedingsclaim in te dienen.
Heb ik een verzekering nodig voor Iberia compensatie?
Nee, en dat zit als volgt: als je een vlucht binnen Europa boekt, dan heeft de luchtvaartmaatschappij te maken met verschillende wetten en regels waar zij zich aan moeten houden. Eén daarvan is de EU 261. Hierin staat dat je bepaalde rechten hebt als je vlucht vertraagd is. Hierdoor heb je geen verzekering nodig als je compensatie wilt van Iberia of andere vliegtuigmaatschappijen in Europa.
Is de Iberia verplicht om compensatie te betalen?
Elke vliegtuigmaatschappij die vliegt in Europa, heeft te maken met de Europese regels. Dat houdt ook in dat ze verplicht zijn om compensatie te betalen wanneer ze je vlucht cancelen of de vlucht te veel vertraagd is.
Het claimen hiervan maken de luchtvaartmaatschappijen liever niet altijd even makkelijk. Daarom is het goed om een betrouwbare partner te hebben als AirAdvisor die 6 jaren ervaring heeft en dit proces zo goed mogelijk in banen kan leiden.
Hoe dien ik een claim bij AirAdvisor in?
Het indienen van een claim bij AirAdvisor gaat eenvoudig en simpel. Het enige wat wij van u nodig hebben zijn uw persoonlijke gegevens, samen met de gegevens van uw Iberia vlucht.
Daarnaast is het verstandig als u uw reisdocumenten aan ons meelevert. Hiermee kunnen wij een sterke claim maken bij Iberia, zodat u maximaal wordt gecompenseerd voor uw vertraagde reis.
Begin hier met het indienen van jouw Iberia claim en ontvang tot wel €600 compensatie.
Kan ik ook compensatie krijgen als ik mijn Iberia vlucht mis?
Het missen van uw Iberia vlucht wordt in vele gevallen niet vergoed. Vaak ligt de schuld volgens de luchtvaartmaatschappij bij uzelf, ook als het verkeer niet meezit. Toch zijn er enkele gevallen waarin u compensatie kunt krijgen, bijvoorbeeld als Iberia de verkeerde informatie voor uw vlucht doorgeeft.
Daarnaast kunnen de hierboven besproken vluchtverstoringen ook voor het missen van uw vlucht zorgen. In al deze gevallen komt u in aanmerking van Iberia compensatie.
Daarnaast kunt u ook kiezen voor een terugbetaling van uw Iberia vlucht. Dit gaat vaak wel ten koste van de hoogte van het compensatiebedrag dat u ontvangt.
Mijn Iberia vlucht is vertraagd door schroot op de landingsbaan. Kan ik vergoeding aanvragen?
Een onveilige landingsbaan ligt buiten de controle van u en Iberia. In dit geval heeft u dus geen recht op vergoeding. Dit wordt ook wel een 'buitengewone omstandigheid' genoemd. In de tekst hierboven hebben we deze scenario's uitgebreid behandeld.
Als de vertraging komt door toedoen van Iberia zelf en de vertraging langer dan 3 uur is, kunt u een Iberia compensatie claim bij AirAdvisor indienen.