Eurowings vlucht geannuleerd; wat te doen
Onderneem de volgende stappen als uw Eurowings vlucht geannuleerd of vertraagd is:
Neem contact op met Eurowings om erachter te komen waarom uw vlucht is geannuleerd. Het is belangrijk dat u dit proces documenteert en zo gedetailleerd mogelijk bewaart.
Houd al uw reisdocumenten goed bij de hand en zorg ervoor dat u geen enkel document verliest. Uw reisdocumenten zijn de sleutel tot een succesvolle compensatieclaim.
Zorg ervoor dat u van Eurowings de zorg krijgt die u verdient. Wees aanhoudend bij de medewerkers en maak duidelijk dat u recht heeft op de volgende basisvoorzieningen: eten en drinken, communicatiemiddelen en indien nodig, accommodatie om te overnachten.
Vul de AirAdvisor compensation calculator in om binnen een paar klikken te ontdekken waar u recht op heeft. AirAdvisor helpt u met het verkrijgen van de vergoeding die u verdient.
Eurowings vlucht vertraging compensatie
Er zijn een aantal scenario's waarin u recht heeft op Eurowings compensatie. U kunt tot wel €600 euro aan Eurowings compensatie ontvangen. De vertraging moet ten eerste minstens 3 uur lang zijn en de vertraging moet door toedoen van Eurowings tot stand komen.
Het precieze bedrag hangt af van de afstand van de vlucht:
Korter dan 1500 km: €250
1500 - 3500 km: €400
Meer dan 3500 km: Bij 3-4 uur vertraging: €300, meer dan 4 uur vertraging; €600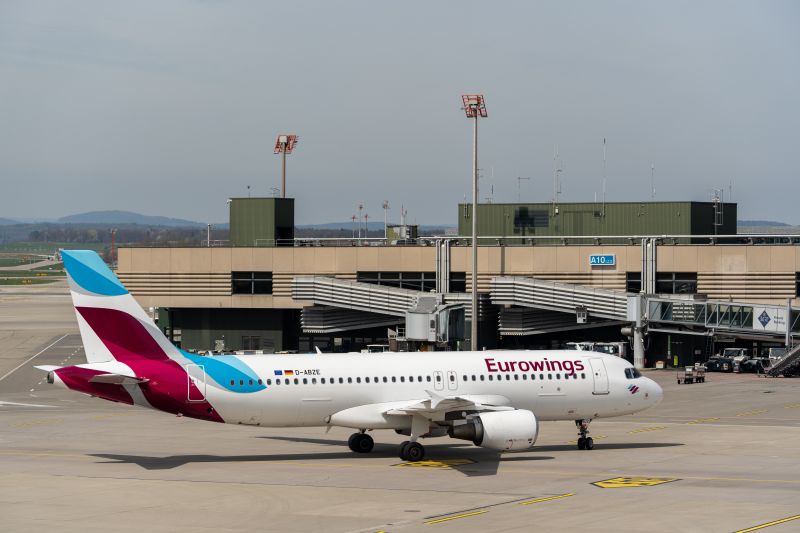 Deze wet zorgt ervoor dat u recht heeft op Eurowings compensatie
In de Europese Unie geldt de EU261. Dit is een wet die de rechten van passagiers beschermt en er voor zorgt dat alle passagiers eerlijk worden gecompenseerd. De EU261 is bij de volgende scenario's van kracht:
Vlucht annuleringen
Vlucht vertragingen
Gemiste overstapvlucht door vertraging of annulering van eerste vlucht
Toegangsweigering vanwege overboeking
Uw vlucht valt daarnaast onder de EU261 als:
De vlucht vanuit een EU-lidstaat vertrekt
De vlucht in een EU-lidstaat aankomt, het vertrekpunt speelt hierin geen rol
De luchtvaartmaatschappij is gevestigd in de EU
De vlucht verhinderd is door een vlucht die onder de EU261 valt
Hoe werkt dit voor vluchten buiten de EU?
Er zijn een aantal landen die niet onder de Europese Unie vallen. Denk hierbij aan Zwitserland, Turkije of Noorwegen. Ook voor deze landen geldt de EU261. Sommige landen, zoals Turkije, hanteren hierbij een wet die een andere naam heeft. Onthoud dat alle passagierswetten vrijwel een exacte kopie van de EU261 zijn. Een voorbeeld hiervan is de UK261 van het Verenigd Koninkrijk.
Als uw vlucht vertraagd, geannuleerd of overboekt was in de afgelopen 3 jaar, kunt u in aanmerking komen voor een compensatie tot wel € 600.Controleer uw vlucht
De voorwaarden van de scenario's waarin u Eurowings compensatie kunt ontvangen
Er hangen een aantal voorwaarden aan elk scenario waarin u een Eurowings compensatie kunt ontvangen.
Eurowings vlucht geannuleerd
Is uw Eurowings vlucht geannuleerd? Dan moet Eurowings deze informatie zo snel mogelijk naar u doorcommuniceren. Als de annulering komt door de vliegmaatschappij zelf, moet Eurowings de annulering eerder dan 14 dagen bij u aangeven. Is dit niet het geval? Dan heeft u recht op Eurowings compensatie.
Eurowings vlucht vertraagd
Als uw vlucht door toedoen van Eurowings is vertraagd, heeft u na 3 uur vertraging recht op compensatie.
Als de vertraging langer dan 5 uur duurt, kunt u ervoor kiezen om af te zien van uw vlucht. Eurowings moet dan de originele prijs van uw vliegticket binnen 7 dagen aan nu terugbetalen. Daarnaast heeft u ook recht op Eurowings compensatie.
Eurowings vlucht toegang geweigerd
Soms wordt u de toegang tot het vliegtoestel geweigerd. Dit kan om verschillende redenen, maar de voornaamste oorzaak is overboeking. Uiteraard heeft u ook in dit geval recht op Eurowings compensatie. Toegangsweigering is in de meeste gevallen namelijk altijd de fout van de vliegmaatschappij.
Eurowings overstapvlucht gemist
Zorgt de vertraging van uw vlucht er voor dat u uw aansluiting mist? Ook dan kunt u een claim indienen bij Eurowings. Dit kan alleen als u door operationele redenen 3 uur later op uw eindbestemming komt.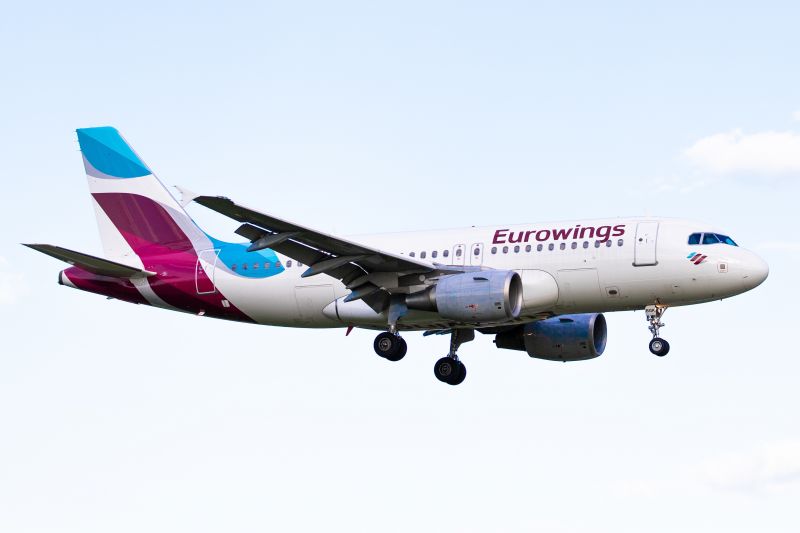 Buitengewone omstandigheden: vrijstelling van compensatie
Er zijn een aantal specifieke situaties waarin u geen Eurowings compensatie kunt krijgen. Deze situaties horen bij de verzamelnaam 'buitengewone omstandigheden'. Een aantal voorbeelden van buitengewone omstandigheden zijn:
Schade aan het vliegtuig waar de vliegmaatschappij geen controle over heeft, zoals schroot op de landingsbaan
Politieke instabiliteit, het land van aankomst is niet veilig genoeg
Noodweer waardoor het niet veilig is om op te stijgen
Er zijn nog veel meer situaties die onder buitengewonde omstandigheden vallen. De vuistregel is dat als zowel de vliegmaatschappij als u er geen controle over hebben, dit gezien wordt als buitengewone omstandigheid.
In het geval van buitengewone omstandigheden hoeven luchtvaartmaatschappijen geen compensatie te geven aan passagiers. In deze gevallen is het welzijn van de reizigers het belangrijkst, ook als dat gepaard gaat met ongemak voor u en andere passagiers.
Verstoorde vlucht? U heeft misschien recht op compensatie - tot €600.Controleer uw vlucht
Waarom samenwerken met AirAdvisor?
4.6 / 5 beoordeling op basis van duizenden beoordelingen
Al 200000 succesvolle claims afgehandeld
Meer dan 6 jaar ervaring
Wereldwijd actief in 58 verschillende landen
Veelgestelde vragen over Eurowings compensatie
We hebben hier voor u een aantal veelgestelde vragen neergezet om u te helpen.
Hoe lang duurt het voordat ik mijn geld krijg?
Vliegmaatschappijen als Eurowings proberen de claims die ze binnenkrijgen zo lang mogelijk te behandelen en te verwerken. Dit doen ze, omdat ze verwachten dat u tijdens het maandenlange wachten hoop verliest, waardoor u de claim vergeet of stopzet. Dit kan soms wel 3 maanden duren.
Wij van AirAdvisor kennen dit trucje door en door en helpen u om uw Eurowings compensatie zo snel voor u te regelen. Zodra u op onze website een claim heeft ingediend, gaan wij meteen aan de slag. Wij zijn doortastend en zullen ervoor zorgen dat Eurowings of een andere luchtvaartmaatschappij uw compensatie netjes overmaakt.
Bestaat er een vervaltermijn voor het claimen van Eurowings compensatie?
Ja, voor het succesvol claimen van compensatie is het verstandig om uw claim binnen een jaar in te dienen. De wetgeving hierover verschilt per land. Bij KLM kunt u er bijvoorbeeld 6 jaar over doen, terwijl de vervaltermijn bij andere luchtvaartmaatschappijen slechts een aantal jaar is.
AirAdvisor checkt direct of uw claim verjaard is. Zo verspilt u geen onnodige moeite aan een claim die is vervallen.
Wat kan ik het beste doen nadat mijn Eurowings vlucht geannuleerd is?
Het is belangrijk dat u direct nagaat waarom de vlucht precies is geannuleerd. Daarnaast is het belangrijk dat u alle reisdocumenten bewaart. Deze zijn nodig bij het indienen van een claim.
Ga direct naar AirAdvisor en gebruik de AirAdvisor compensation calculator om erachter te komen waar u recht op heeft.
Ontdek of u compensatie verschuldigd bent voor een verstoorde vlucht.Controleer uw vlucht