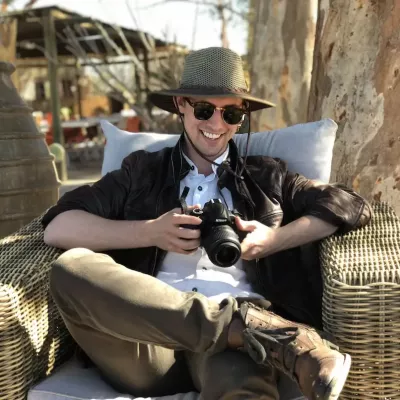 Bogumił Mazur
Befattning: Content Creator
---
About the author of the texts - Bogumił Mazur
Bogumił Mazur is an experienced traveller and aviation enthusiast with a wealth of knowledge and experience in the aviation industry. He is passionate about passing on practical knowledge, trivia and relevant information, creating a valuable knowledge base for readers seeking information on aviation compensation. In his spare time, the author loves exploring bike paths and discovering new places, showing his openness and love of travel.
Professional Experience
Bogumil has a wealth of experience working in the aviation industry. Over the years, he has gained a thorough knowledge of aviation topics, which is constantly updated and improved.
Education
Bogumil has gained his education in aviation, which has allowed him to gain a deep understanding of the industry and undertake aviation related work.
Passion
His passion for travel and aviation is evident in every text he produces. Each article is written with the utmost care, and reliability and value of information are his priority.
Devotion
Bogumil is also a man with a big heart. Outside of work, he devotes his time to helping Ukrainians affected by the Russian war.
Interests
When not working, Bogumil loves to travel, go fishing and play football. His hobbies show his love of travel, nature and an active lifestyle.