Wanneer heb je recht op Pegasus Airlines compensatie
Bij een gecancelde of vertraagde vluchten die de schuld zijn van de airline zijn, is het eigenlijk altijd zo dat u recht heeft op compensatie. Er moet dan echter wel geen sprake zijn van buitengewone omstandigheden. Deze 'buitengewone omstandigheden' zijn eigenlijk altijd vormen van overmacht. Als hier dus geen sprake van is, dan heeft u recht op Pegasus Airlines compensatie als u voldoet aan de volgende voorwaarden:
Bovendien is er echter een belangrijke voorwaarde die altijd noodzakelijk is voor een succesvolle schadeclaim. Dit is de afwezigheid van overmacht. In essentie betekent overmacht het optreden van omstandigheden buiten de controle van de Pegasus Airlines die haar dwingen om de vlucht te vertragen of zelfs te annuleren.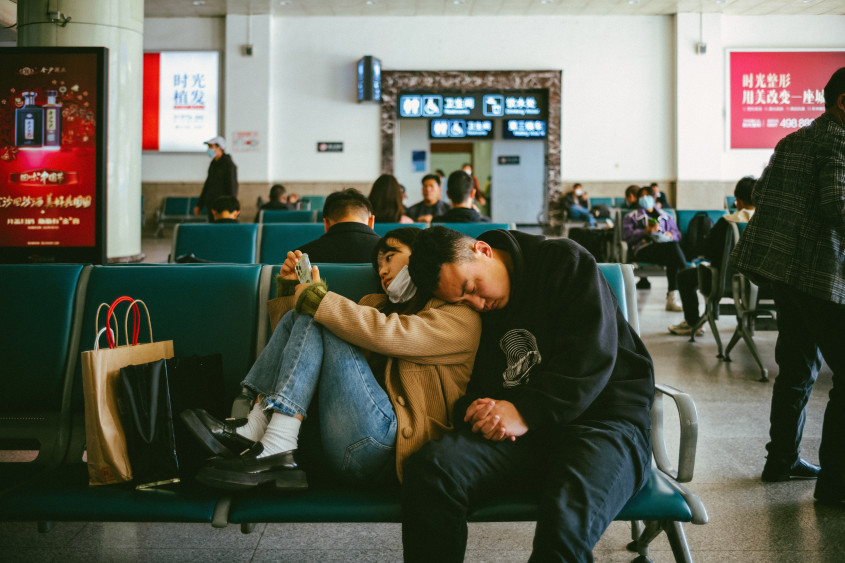 Pegasus Airlines compensatie bij een geannuleerde vlucht
Bij een gecancelde vlucht binnen de Verenigde Staten is Pegasus Airlines u verplicht om uw geld terug te storen, maar ook hier zitten haken en ogen aan. In andere landen, zoals Mexico en Indonesië, gelden ook weer hele andere regels. Dit maakt het lastig om precies te achterhalen wat per land en luchtvaartmaatschappij de regels zijn.
Elke luchtvaartmaatschappij verandert namelijk regelmatig van regels voor het terugbetalen van hun passagiers. Ook wanneer u Pegasus Airlines compensatie wilt claimen, bent u soms afhankelijk van de airline om te bepalen of uw claim terecht is.
Met de AirAdvisor compensation calculator weet u snel of ook u een claim van maximaal € 600 kunt indienen bij Pegasus Airlines.Wij helpen u graag bij uw claim
Pegasus Airlines compensatie bij een overboekte vlucht
Als uw vlucht overboekt is en Pegasus Airlines u de toegang moet ontzeggen, kunt u in bijna alle gevallen een claim succesvolle claim indienen bij Pegasus Airlines. Met de juiste hulp kunt u dan ook een bedrag van tot wel € 600 terugkrijgen door middel van Pegasus Airlines compensatie.
Maak daarom gebruik van de eenvoudige AirAdvisor compensation calculator waarmee u binnen een handomdraai kunt zien of u een claim van € 600 kunt indienen bij Pegasus Airlines.
In de meeste gevallen heeft u dus recht op compensatie, maar er zijn ook situaties waarin u geen recht heeft op Pegasus Airlines compensatie, terwijl u toch geen recht heeft op compensatie. Lees daarom hieronder welke situaties dit zijn.
Wanneer heeft u geen recht op Pegasus Airlines compensatie?
Wanneer u geen recht heeft op Pegasus Airlines compensatie, komt dat in de meeste gevallen omdat er omstandigheden zijn waar Pegasus Airlines niks aan kan doen. Hierbij kunt u denken aan verschillende zaken, zowel politiek als natuurlijk. Hieronder zullen we een greep van deze zaken duidelijk maken die kunnen voorkomen dat u met succes Pegasus Airlines compensatie kunt aanvragen:
Bij politieke onrust
Als uw veiligheid niet gegarandeerd kan worden door oorlog of terrorisme
Bij extreem noodweer
Stakingen of andere problemen met personeel die niet aangesloten zijn bij Pegasus Airlines
Defecten aan de landingsbaan, verkeerstoren of andere zaken aan het vliegveld
Defecten aan het vliegtuig die niet bij routineonderhoud aan het licht kon komen
Zo zijn er nog wel wat meer voorbeelden op te noemen die u kunnen verhinderen als u van Pegasus Airlines compensatie wilt krijgen voor uw gemiste of vertraagde vlucht. Airlines weten dit, en proberen daarom vaak het af te schuiven op zaken buiten hun schuld af. Daarom staat u pas echt sterk in uw schoenen als u een claim indient via AirAdvisor.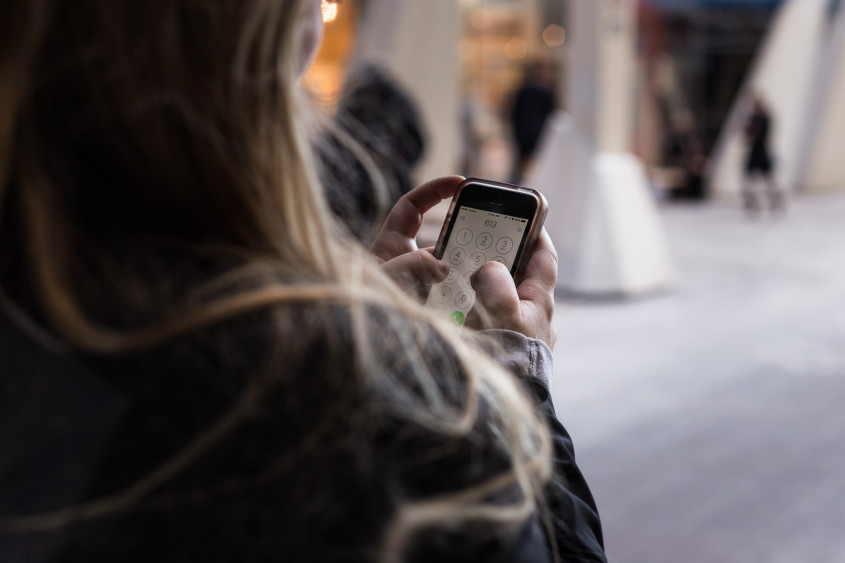 Succesvolle Pegasus Airlines compensatie doet u met AirAdvisor
Een claim die ingediend is via AirAdvisor, heeft veel kans om succesvol te zijn. Als u voldoet aan de voorwaarden die we hierboven beschreven hebben, zetten we onze expertise in om uw Pegasus Airlines compensatie te bezorgen.
U kunt zien aan dat we 200000 mensen ondersteund hebben in 6 jaren dat we een betrouwbare partij zijn die handelt in uw voordeel. Dit is ook precies de reden dat we een 4.6 rating gekregen hebben van klanten die u voorgingen bij het indienen van een claim.
Daarom kunt u met een gerust hart via AirAdvisor Pegasus Airlines compensatie aanvragen. Wij zijn ervaren en weten als geen ander hoe we een succesvolle claim kunnen indienen en onze klanten het maximale bedrag kunnen bezorgen. Soms is dit tot wel zo'n € 600!
Verstoorde vlucht? U heeft misschien recht op compensatie - tot €600.Controleer uw vlucht
De meestgestelde vragen over het indienen van Pegasus Airlines compensatie
Als u een Pegasus Airlines compensatie wilt, heeft u misschien nog vragen. Lees de volgende lijst met veelgestelde vragen die u misschien kunnen helpen als u denkt aan het indienen van Pegasus Airlines compensatie.
Als ik vanaf de Verenigde Staten naar Europa vlieg, heb ik dan recht op compensatie?
Dit hangt ervan af of de airline in kwestie een licentie heeft in een land dat is aangesloten bij de Europese Unie of hier gevestigd is. Als dat zo is, dan heeft u recht op compensatie. Een vlucht die dus als voorbeeld door KLM, Air France, Iberia, TUI of andere Europese maatschappijen wordt uitgevoerd, moeten u dus compenseren volgens de EU261 of UK261.
Als ik vlieg met een Aziatische of Oosterse airline, heb ik dan recht op compensatie?
Dit hangt af van de maatschappij. In de regel hanteren veel maatschappijen uit het Midden-Oosten ongeveer dezelfde regels aan als de EU261. Denk hierbij aan de grote maatschappijen uit Turkije, Saudi-Arabië en Qatar. Hoewel ze dit dus niet wettelijk verplicht zijn. Hierdoor is het per airline weer anders welke regels er precies gelden.
Als het aankomt op Aziatische airlines, dan is het vaak iets lastiger. Zeker Chinese airlines hebben regelmatig vertraging, en hebben vanuit de overheid geen wetgeving gekregen waar zij zich aan moeten houden. Dat betekent overigens ook weer hier niet dat u geen recht heeft op compensatie. Wij van AirAdvisor weten altijd hoe we een succesvolle claim moeten indienen, als u daar recht op heeft.
Hoe weet ik of mijn vlucht vertraagd of geannuleerd is?
Als je vlucht vertraagd of geannuleerd is, zou je een bericht moeten ontvangen van Pegasus Airlines. Als u dit bericht niet ontvangt, betekent dit niet dat je geen recht hebt op compensatie. Je kunt contact opnemen via sms, e-mail, telefoon of app.
Het is echter altijd verstandig om online te controleren of je vlucht is beschadigd. Je kunt dit controleren door het vluchtnummer in te voeren op de website van de luchthaven of de Pegasus Airlines website.
Is een verzekering vereist om Pegasus Airlines compensatie te claimen?
Buiten de Europese Unie is het soms verstandig om een verzekering af te sluiten. Het hangt namelijk af van nationale regelgeving en welke voorwaarden Pegasus Airlines zelf hanteert voor hun compensatiebeleid.
De meeste airlines zijn niet happig om u compensatie te betalen, maar u heeft hier toch vaak recht op als het de schuld van Pegasus Airlines betreft. Schakel daarom een professional in die uw compensatie kan claimen.
Is het makkelijk om een claim in te dienen bij AirAdvisor in?
Een aanvraag doen bij AirAdvisor is zeer makkelijk. Het enige wat u nodig heeft zijn uw vluchtgegevens en persoonlijke gegevens. Hoe meer relevante informatie u verstrekt, hoe sterker uw claim zal zijn. Start uw Pegasus Airlines claim hier en ontvang tot 600 euro aan compensatie.
Heb ik recht op Pegasus Airlines compensatie als ik mijn vlucht mis?
Als je buiten je schuld je vlucht mist, kunt u helaas geen compensatie eisen van de luchtvaartmaatschappij. Hetzelfde geldt als u vast komt te zitten in het verkeer.
In de meeste gevallen zal de luchtvaartmaatschappij proberen om u de schuld te geven of het af te schuiven op andere zaken, maar u kunt vaak alsnog compensatie krijgen van Pegasus Airlines door in zulke gevallen een claim in te dienen.
Krijg ik ook Pegasus Airlines compensatie als mijn vlucht vertraagd is door noodweer?
Als u te maken heeft met noodweer, dan is dit buiten de macht van Pegasus Airlines, daarom heeft u vaak geen recht op compensatie. Mocht de vlucht in het geheel gecanceld worden, wordt de situatie weer anders in de meeste gevallen.