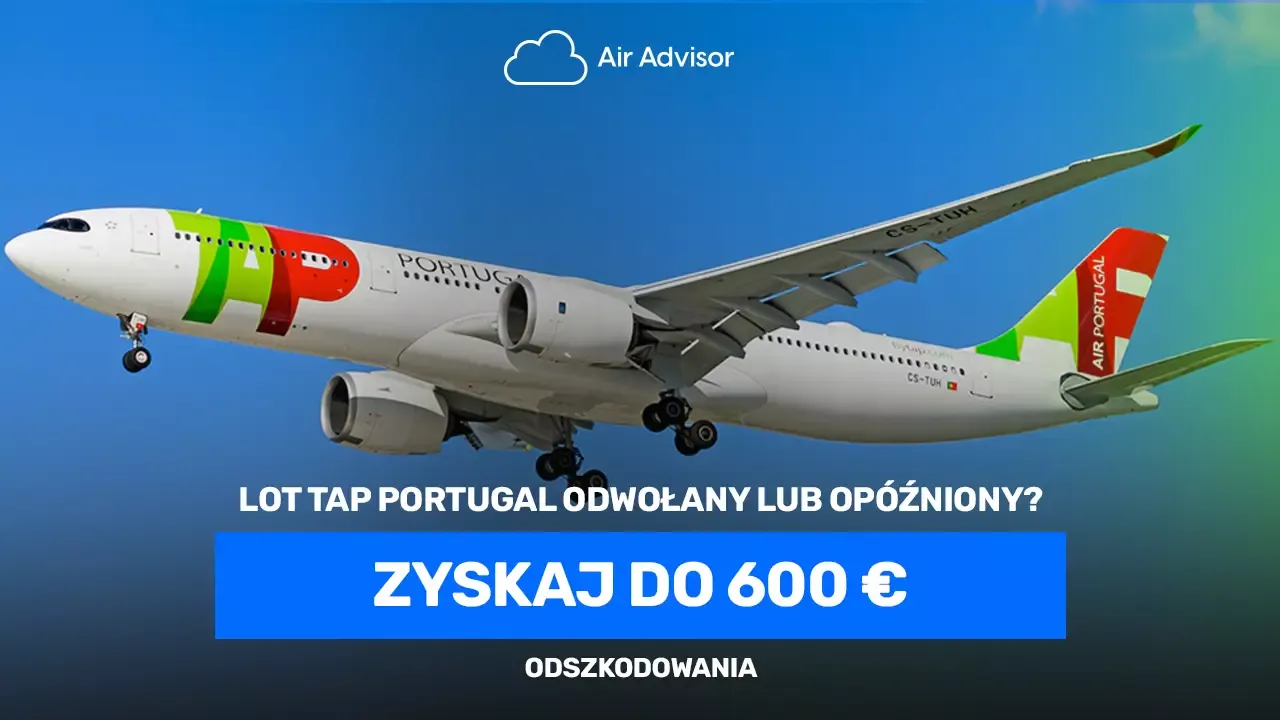 Kiedy można uzyskać odszkodowane za opóźniony lub odwołany lot linią TAP Air Portugal?
Podczas lub przed lotem samolotem, losowe zdarzenie może przytrafić się każdemu. Jest to źródłem niepotrzebnych kosztów i stresu. Pośród takowych koniecznie należy wymienić opóźniony czy odwołany lot. Warto wiedzieć, że w takich przypadkach można ubiegać się o należne odszkodowanie. Dotyczy to zwłaszcza następujących sytuacji:
W wymienionych sytuacjach, skarga o odszkodowanie jest weryfikowana indywidualnie, na podstawie stosownych dla danej sytuacji przepisów (krajowych lub międzynarodowych). W Unii Europejskiej zastosowanie mają różne przepisy, w tym Rozporządzenie (WE) nr 261/2004. Reguluje ono temat praw pasażera w przypadku zakłóceń lotu, a także opisuje sytuacje, w których można ubiegać się wypłaty odszkodowania, a także reguluje jego wielkość.
Poniższa tabela ukazuje sytuacje, które na podstawie rozporządzenia WE 261, kwalifikują lot do ubiegania się o odszkodowanie. Warto tutaj zaznaczyć, że jak sama nazwa wskazuje, TAP Air Portugal jest unijnym przewoźnikiem.
| | | |
| --- | --- | --- |
| Trasa przelotu | Przewoźnik z UE | Przewoźnik zarejestrowany poza UE |
| Na terenie UE | Tak | Tak |
| Z kraju UE poza UE | Tak | Tak |
| Z UE poza UE | Tak | Nie |
| Lot poza UE | Nie | Nie |
W przypadku, gdy lotu nie obejmują powyższe wymogi, przepisy unijne nie są wiążące. Dalej możesz kwalifikować się do otrzymania odszkodowania, ale na podstawie innego aktu prawnego bądź innych regulacji. Na przykład w Stanach Zjednoczonych wiążące są regulacje Amerykańskiego Departamentu Transportu.
Zakłócony lot? Możesz otrzymać odszkodowanie od linii, nawet do €600.Sprawdź odszkodowania
Jak uzyskać odszkodowanie za lot opóźniony linii TAP Portugal?
Chcąc uzyskać odszkodowanie za opóźniony lot TAP Portugal, na początku należy sprawdzić, czy można ubiegać się o odszkodowanie zgodnie z unijnym prawem. Jeśli Twój lot obejmuje rozporządzenie UE, przysługuje Ci złożenie wniosku o odszkodowanie, gdy:
Opóźnienie wynosi więcej niż 3 godziny.
Za przyczynę opóźnienia pełną odpowiedzialność ponosi linia lotnicza (np. strajk TAP Portugal bądź awaria maszyny). Opóźnienie w wyniku okoliczności nadzwyczajnych (np. złe warunki pogodowe) nie kwalifikuje się do ubiegania o rekompensatę.
Lot z przesiadką odbywający się na jednej rezerwacji również podlega możliwości rekompensaty. W takich sytuacjach wiążący jest czas opóźnienia po dotarciu w miejsce docelowe.
Na podstawie powyższych wymogów można już zweryfikować czy możesz zażądać za swój lot odszkodowanie czy nie. Wiele pasażerów doświadcza bowiem opóźnień, ale ich czas nie przekracza trzech godzin bądź wynikają one z nadzwyczajnych okoliczności, które są poza kontrolą linii lotniczej.
W przypadku opóźnienia ujętego prawem UE, spełniającego powyższe wymogi, kwota odszkodowania może być następująca:
250€ dla trasy o długości do 1500 km.
400€ dla trasy o długości pomiędzy 1500 km a 3500 km.
600€ dla trasy o długości przekraczającej 3500 km.
Podane kwoty są wyłącznie orientacyjne, ponieważ każdy wniosek rozpatrywany jest indywidualnie, na bazie rozporządzeń unijnych oraz innych przepisów. Serwis AirAdvisor jest wyspecjalizowany w pomocy pasażerom linii lotniczych, chcącym sprawnie zdobyć odszkodowanie na podstawie przepisów prawa. Doświadczeni eksperci służą pomocą, aby zapewnić pasażerom linii lotniczych kompleksową pomoc.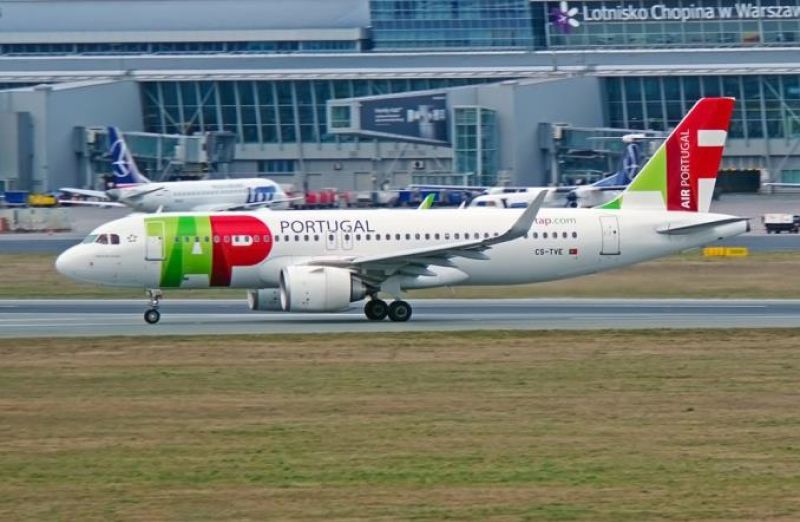 Jak ubiegać się o odszkodowanie, gdy lot linią TAP Air Portugal został odwołany?
Odszkodowanie za odwołany lot linią TAP Air Portugal przysługuje na tych samych zasadach, co w przypadku rekompensat za opóźnienia. Jeśli lot obejmuje prawo unijne musi dodatkowo spełnić odpowiednie warunki.
Przede wszystkim za przyczynę anulacji lotu musi odpowiadać linia lotnicza. Przykładowo, jeśli portugalskie linie lotnicze odwołały lot przez strajk pilotów bądź awarię samolotu, możesz mieć prawo do odszkodowania. Natomiast, gdy do odwołania lotu dojdzie np. ze względów politycznych, nie przysługuje Ci odszkodowanie (gdyż jest to czynnik niezależny od linii).
Moment poinformowania o anulacji lotu również jest istotny. Linia lotnicza jest zobowiązana do poinformowania pasażerów o odwołaniu co najmniej 14 dni przed planowanym wylotem. Jeśli jednak poinformowano Cię o anulacji mniej niż 14 dni przed datą podróży, możesz złożyć wniosek o TAP Portugal odszkodowanie.
Czas na poinformowanie może ulec skróceniu do 7 dni, jeśli linia lotnicza zaproponuje swoim klientom lot zastępczy o podobnych parametrach czasowych. Alternatywny lot może okazać się również dobrym rozwiązaniem, warto go wziąć pod uwagę.
Wysokość odszkodowania w przypadku odwołanego lotu, na podstawie rozporządzenia unijnego jest następująca:
| | |
| --- | --- |
| Dystans połączenia | Odszkodowanie w wysokości |
| Do 1500 km | 250 EUR |
| Od 1500 km do 3500 km | 400 EUR |
| Więcej niż 3500 km w granicach UE | 400 EUR |
| Ponad 3500 km poza granicami UE | 600 EUR |
Należy pamiętać, że inne regulacje będą obowiązywać, jeśli lot nie obejmuje prawo unijne. Zdarza się, że w sytuacji anulacji lotu, linia lotnicza oferuje swoim pasażerom vouchery do wykorzystania w przyszłości. Warto dokładnie przeanalizować warunki takiej propozycji. Zazwyczaj rekompensata finansowa jest korzystniejszą opcją dla pasażera niż wspominany voucher.
Jeśli Twój lot był opóźniony, odwołany lub przepełniony w ciągu ostatnich 3 lat, złóż swój wniosek z AirAdvisor i otrzymaj odszkodowanie w wysokości do €600.Sprawdź odszkodowania
Zwrot pieniędzy za bilet Tap Portugal oraz innych kosztów
Na podstawie praw pasażerów linii lotniczych, podróżujący ma prawo do ubiegania się o zwrot kosztu biletu w pełnej jego wartości oraz dodatkowo to zwrotu pieniędzy za inne poniesione koszty. Może mieć to miejsce na przykład, gdy linia lotnicza odwołała lot na kilka godzin przed startem.
Za dodatkowe koszty uznaje się wydatki na posiłki, transport i w razie konieczności również na zakwaterowanie. Ważne jest, aby wydatki były adekwatne do zaistniałego zdarzenia. Warto również pamiętać o skrupulatnej dokumentacji wszystkich wydatków. Im dokładniejsza dokumentacja, tym większe szanse na bezproblemowe uzyskanie rekompensaty finansowej.
Krótko podsumowując, Tap Portugal zwrot biletu i innych wydatków obejmuje każdy koszt, który można zdroworozsądkowo powiązać z opóźnionym lub odwołanym połączeniem. W składaniu wniosku o rekompensatę oraz zwrot, AirAdvisor służy pomocą.
Linia lotnicza Tap Air Portugal — podstawowe informacje
Tap Air Portugal to linie lotnicze działające od 1945 r. Jest to narodowy przewoźnik lotniczy Portugalii, który z czasem stał się jednym z ważniejszych przewoźników na europejskim rynku lotniczym. Baza lotnicza linii zlokalizowana jest w Lizbonie.
Portugalski przewoźnik posiada różnorodną flotę, która składa się głównie z samolotów Airbus. W większości przypadków TAP Portugal posiada pozytywne opinie wśród sowich pasażerów.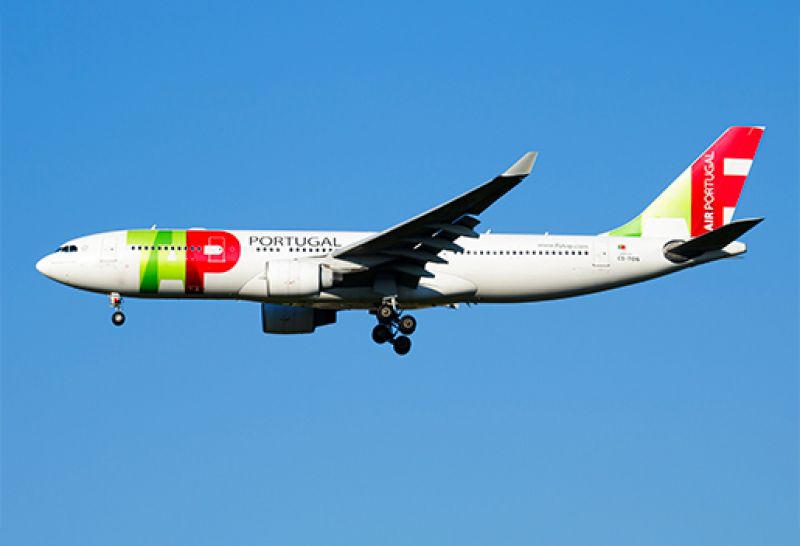 FAQ
Jak odzyskać pieniądze za bilet Tap Portugal?
W celu uzyskania odszkodowania za bilet Tap Portugal należy złożyć wniosek w linii lotniczej. Można to zrobić samemu lub z pomocą ekspertów w tej dziedzinie. Znajdziesz ich w AirAdvisor. Szybka i skuteczna pomoc pozwoli Ci zaoszczędzić czas oraz nerwy.
Jak dużo czasu na reklamacje Tap w przypadku odwołanego lotu?
Pasażer posiada 3 lata na złożenie wniosku o odszkodowanie w TAP Portugal. Po tym czasie następuje przedawnienie. Zaleca się więc możliwie jak najszybsze złożenie wniosku, aby równie szybko uzyskać rekompensatę finansową.
Czy odszkodowanie za opóźniony lot jest opodatkowane?
Rekompensata czy też zwrot za opóźniony lot Tap Portugal są zwolnione z obowiązku płacenie podatków.
Jakie dokumenty są niezbędne, by złożyć wniosek o odszkodowanie Tap Portugal?
Aplikując o rekompensatę finansową należy przygotować skrupulatną dokumentację. Powinny się w niej znaleźć między innym bilet elektroniczny, karta pokładowa czy numer i harmonogram lotu. Dodatkowo warto zadbać o udokumentowanie wszelkich dodatkowych wydatków (np. w postaci paragonów). Im dokładniejsza dokumentacja, tym większe szanse na uzyskanie odszkodowania.
Jak starać się o odszkodowanie za opóźniony lot Tap Portugal ?
Należy złożyć odpowiedni wniosek. Chcąc uzyskać odszkodowanie za niepunktualny lot Tap Portugal, warto skorzystać z fachowej wiedzy specjalistów AirAdvisor. Wystarczy wypełnić krótki wniosek online, aby otrzymać kompleksową pomoc w dziedzinie odszkodowań lotniczych.
Zgłoś się do AirAdvisor i uzyskaj do €600 odszkodowania. Sprawdź ile Ci się należy.Sprawdź odszkodowania