Odszkodowanie za lot Delta Airlines i zwrócenie kosztów
Problemy z lotem są raczej mało przyjemne. Szczęściem w nieszczęściu jest to, że od linii lotniczych można wtedy wyegzekwować znaczne sumy w ramach odszkodowania. Taka sposobność pojawia się zwłaszcza w poniższych przypadkach.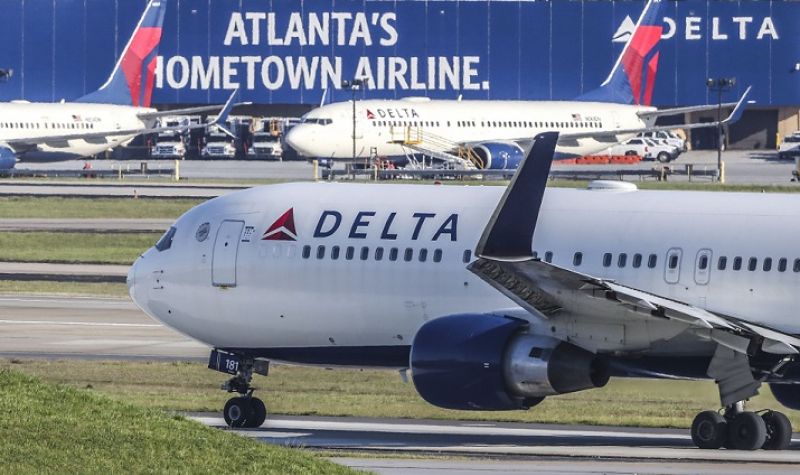 Wnioskowanie o odszkodowanie albo zwrot pieniędzy podlega zawsze rozpatrywaniu indywidualnemu. Najistotniejsze znaczenie ma tu to, które przepisy prawne są wiążące dla danego połączenia lotniczego. Unijne normy prawne określają tę kwestię zwłaszcza w Rozporządzeniu (WE) nr 261/2004 zgodnie z poniższym schematem.
| | | |
| --- | --- | --- |
| Trasa | Przewoźnik lotniczy zarejestrowani w Unii | Przewoźnik lotniczy zarejestrowany poza UE (dotyczy marki Delta Airlines linie lotnicze) |
| Wewnątrz UE | Tak | Tak |
| Z państwa UE poza teren UE | Tak | Tak |
| Z państwa nienależącego do UE do kraju UE | Tak | Nie |
| Lot poza ternem UE | Nie | Nie |
Gdy nie można powoływać się na rozporządzenie UE, to trzeba ubiegać się o odszkodowanie przez inne przepisy, obowiązujące we właściwym dla danego lotu kraju.
Zakłócony lot? Możesz mieć prawo do odszkodowania - do €600Sprawdź odszkodowania
Opóźniony lot Delta Airlines odszkodowanie dla podróżnego
Pierwszym krokiem jest ustalenie, czy reklamacja opóźniony lot Delta Airlines jest możliwa do wyegzekwowania przez unijne rozporządzenie. Jeśli faktycznie tak jest, to znacznie mają następujące reguły:
Delta Airlines reklamacje za opóźnienie może być wypłacony, tylko wtedy, gdy czas opóźnienia to przynajmniej 3h.
Delta Airlines skargi i reklamacje za opóźnienie będą zasadne dla lotów transferowych na jednej rejestracji. Pod uwagę bierze się tu opóźnienie naliczone w lotnisku docelowym.
Wina za opóźnienie musi leżeć po stronie przewoźnika. Linie lotnicze Delta Airlines odszkodowanie wypłacą więc odszkodowanie, np. wtedy, gdy opóźnienie wynikało z błędów pracowników. Inaczej będzie, gdy przyczyną spóźnienia jest czynnik niezależny, w tym ekstremalne warunki pogodowe.
Zgodnie z rozporządzeniem kwota należnego odszkodowania jest następująca:
€250 dla trasy o długości nieprzekraczającej 1500 km.
€400 dla lotów o długości od 1500 km do 3500 km.
€600 dla lotów długości przekraczającej 3500 km.
Powyższe kwoty odszkodowania można uzyskać ze wsparciem serwisu AirAdvisor. Jesteśmy ekspertami od zdobywania odszkodowań na mocy rozporządzeń unijnych i innych przepisów. Zazwyczaj takie odszkodowania są wyższe nie te uzyskiwane u prywatnych ubezpieczycieli w ramach dodatkowo płatnego Delta Airlines ubezpieczenie od opóźnienia. Towarzystwa ubezpieczeniowe stosują przecież szereg wykluczeń i ograniczania odpowiedzialności.
Odwołany lot Delta Airlines odszkodowanie
Odszkodowanie za odwołany lot jest regulowane w podobny sposób, co odszkodowania za loty spóźnione. Określić trzeba więc to, czy Delta Airlines anulowanie lotu może zostać objęte przepisami Unii Europejskiej. W takim przypadku znacznie ma to, że:
Rekompensata nie zostanie wypłacona, gdy anulowanie lotu Delta Airlines zostało poprzedzone przesłaniem informacji na tent temat do klienta z 14-dniowym wyprzedzeniem (licząc do terminu zaplanowanego wejścia na pokład).

Czas poinformowania klienta o tym, że Delta Airlines odwołuje loty, zostaje pomniejszony do 7 dni, gdy linie lotnicze zaproponują klientowi inny lot w te samo miejsce odbywający się w podobnym czasie.

Delta Airlines odwołanie lotu musi być pochodną decyzji lub błędów, za które odpowiedzialne są linie lotnicze. Przykładowo anulacja lotu Delta Airlines z powodu błędów organizacyjnych jest przesłanką do wypłaty odszkodowań. Inna sytuacja ma miejsce wtedy, gdy lot został odwołany przez zamknięcie przestrzeni lotniczej w danym kraju.
Delta Airlines odwołany lot reklamacja w ramach przepisów UE działa w zgodzie z poniższym zestawieniem.
| | |
| --- | --- |
| Dystans | Odszkodowanie w wysokości |
| Do 1500 km | €250 |
| Od 1500 km do 3500 km | €400 |
| Więcej niż 3500 km w granicach UE | €400 |
| Więcej niż 3500 km poza terytorium UE | €600 |
Jeśli Twój lot był opóźniony, odwołany lub przepełniony w ciągu ostatnich 3 lat, możesz kwalifikować się do odszkodowania w wysokości do €600Sprawdź odszkodowania
W kwestii rozwiania wątpliwości, dotyczących anulacji połączeń, trzeba uwzględnić sytuacje, gdy odwołane loty Delta Airlines zakończą się zaproponowaniem klientowi zastępczego połączenia. W takiej sytuacji rekompensata może być zmniejszona o połowę, pod warunkiem, że przelot zastępczy dotrze do miejsca celowego w ściśle określonym czasie.
| | | |
| --- | --- | --- |
| Delta Airlines lot — odległość | Opóźnienie lotu zastępczego | Odszkodowanie |
| Do 1500 km | Do 2h | 125 € |
| Od 1500 km do 3500 km | Do 3h | 200 € |
| Więcej niż 3500 km w granicach UE | Do 4h | 200 € |
| Więcej niż 3500 km poza terytorium UE | Do 4h | 300 € |
Gdyby Delta Airlines odwołane loty były ujęte innymi przepisami niż rozporządzenia UE, to trzeba powołać się na inne akty prawne. Na przykład, aby uzyskać odszkodowanie, zwraca się uwagę na tamtejsze prawodawstwo. W Kanadzie istotne jest opóźnienie alternatywnego połączenia wobec anulowanego lotu. Z kolei w Stanach Zjednoczonych nie na nakłada się obowiązku wypłaty odszkodowania przez przewoźnika w przypadku odwołania lotu.
Delta Airlines zwrot za odwołany lot może zostać też wypłacony dobrowolnie przez linie lotnicze. Mogą one w ramach rekompensaty podarować voucher do wykorzystania w przyszłości. Niemal zawsze jednak otrzymanie gotówki przysługującej na mocy przepisów prawa jest lepszym rozwiązaniem dla pasażera.
Zwrot pieniędzy za bilet Delta Airlines i zwrot pozostałych kosztów
Poza samym odszkodowaniem za kłopotliwy lot klienci mają możliwość aplikowania o Delta Airlines zwrot, w zgodzie z prawami przysługującymi pasażerom. Wartość takiego zwrotu to przede wszystkim kwota o wartości zakupionego wcześniej biletu. Co więcej, Delta Airlines zwrot na konto obejmuje też inne koszty, wynikające z opóźnienia lub odwołania lotu. Zwrot biletu Delta Airlines można więc łączyć np. ze zwrotem wydatków na zakup posiłków.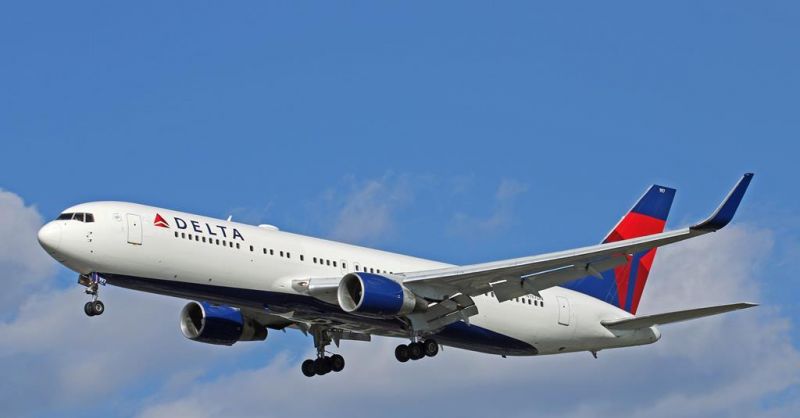 Chcąc starać się o zwrot pieniędzy Delta Airlines, powinno się pamiętać o tym, że:
Zwrócone zostać mogą wydatki w adekwatnej wysokości do konkretnej sytuacji.
O odszkodowanie oraz Delta Airlines zwrot za bilet aplikować powinno się bezzwłocznie po zaistnieniu takiej sytuacji.
Trzeba zachować paragony, rachunki i wszelkie inną dokumentację kosztów, by uzyskać zwrot.
Delta Airlines zwrot biletu i innych kosztów obejmuje więc szeroką kategorię kosztów. Każdy wydatek musi być jednak bezpośrednio powiązany z tym, że dany lot uległ zakłóceniom z winy przewoźnika.
Zgłoś się do AirAdvisor i uzyskaj do €600 odszkodowania. Sprawdź ile Ci się należy.Sprawdź odszkodowania
FAQ
Jak odzyskać pieniądze za odwołany lot Delta Airlines — ile należy się pasażerowi?
Odszkodowanie za opóźniony lot i jego wartość bazuje na paru czynnikach. Odszkodowanie za odwołany lot Delta Airlines może wynieść do 600 euro.
Delta Airlines wniosek o odszkodowanie: jakie dokumenty są wymagane?
Należy zachować wszelką możliwą dokumentację. Szczególnie przydatny jest bilet lotniczy, karta podatkowa i wszelkie paragony.
Jak odzyskać pieniądze z Delta Airlines?
Delta linie muszą wypłacić odszkodowanie, gdy zaszły okoliczności zapisane w prawie, a pasażer spełni formalności. By odzyskać pieniądze, warto uzupełnić wniosek na AirAdvisor.
Delta Airlines odszkodowanie za opóźniony lot — ile czasu na złożenie reklamacji?
W przypadku opóźnienia lotu ma się nawet do 3 lat na reklamowanie.
Odszkodowanie za odwołany lot Delta Airlines — ile czasu na reklamowanie?
Czas na reklamacje to co do zasady 3 lata.
Jak starać się o odszkodowanie za opóźniony lot Delta Airlines?
Rekomenduje się skorzystanie ze wsparcia i wiedzy specjalistów AirAdivsor, by odszkodowanie za Delta lot zostało szybko wypłacone.
Spóźniony lot Delta Airlines — czy odszkodowanie podlega opodatkowaniu?
Odszkodowanie oraz Delta Airlines zwrot kosztów za bilet są wolne od kwestii podatkowych.
Jak odzyskać pieniądze za bilet Delta Airlines?
O zwrot kosztów za odwołany lot Delta Airlines można aplikować w samych liniach lotniczych. Wniosek może uwzględniać nie tylko kwestii zwrotu biletu , lecz też innych kosztów.
Garść praktycznych informacji i strona Delta com
Linie lotnicze Delta Airlines mają bazy na terenie Stanów Zjednoczonych Ameryki, a ich siedziba główna znajduje się w Atlancie. Są to duże międzynarodowe linie gwarantujące najwyższe standardy bezpieczeństwa oraz wygodną podróż. Oficjalna witryna Delty Air Lines to delta.com. Dział wsparcia pasażerów działa zaś pod numerem 800-692-6980.
Współczynnik punktualności tych linii wynosi około 90% przy 83% średniej EMEA. Dość rzadko konieczne jest więc składanie wniosku o zwrot za opóźniony lot Delta Airlines. Podobnie i o zwrot za odwołany lot Delta Airlines aplikuje się nieczęsto, ponieważ loty tej marki są anulowane rzadziej niż średnia EMEA wynosząca około 4%.