Odszkodowanie za lot Ryanair oraz zwrot kosztów
Możliwość odbywania podróży drogą powietrzną to jedno z największych osiągnięć ludzkości. Samolot pozwala szybko i komfortowo dostać się w niemal dowolne miejsce na ziemi. Niemniej same podróże lotnicze wymagają zgrania szeregu procesów. Czasem zaś coś może zaszwankować, przez co lot nie przebiegnie zgodnie z planem. Rekompensatą są tu odszkodowania od linii lotniczych, które są możliwe do uzyskania, gdy: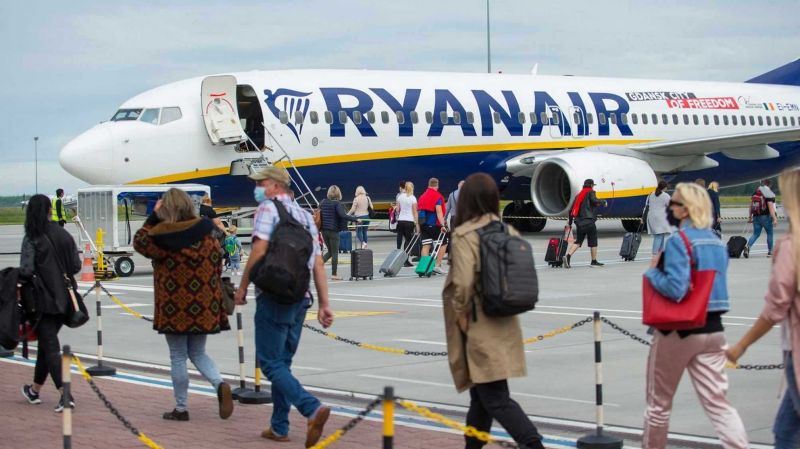 Zawsze aplikacja o odszkodowanie lub też zwrot pieniędzy jest rozpatrywana w drodze indywidualnych analiz. Wysoce istotne znaczenie ma to, które przepisy prawne są wiążące dla danego połączenia. W Unii Europejskiej o odszkodowania za problematyczne loty wnioskuje się, przez powołanie na Rozporządzenie (WE) nr 261/2004. Poniżej ukazujemy sytuacje, w których to loty są objęte rzeczonym rozporządzeniem (Co ważne istotne, Ryanair linie lotnicze pochodzą z Irlandii, a więc państwa należącego do wspólnoty europejskiej).
| | | |
| --- | --- | --- |
| Trasa lotu | Unijne linie lotnicze | Nieunijne linie lotnicze |
| Wewnątrz unijna | Tak | Tak |
| Z państwa UE poza UE | Tak | Tak |
| Z państwa nienależącego do UE do państwa UE | Tak | Nie |
| Lot poza ternem UE | Nie | Nie |
Gdyby trzeba ubiegać się o odszkodowanie przez inne przepisy niż te unijne, to należy wybrać prawo kraju, które jest wiążące dla danego lotu.
Zakłócony lot? Możesz mieć prawo do odszkodowania - do €600Sprawdź odszkodowania
Opóźniony lot Ryanair odszkodowanie dla pasażera
Gdy pojawia się kwestia pt. Ryanair loty opóźnienia, to trzeba ustalić parę spraw. Na starcie określa się, czy reklamacja opóźniony lot Ryanair jest możliwa do wyegzekwowania na bazie przepisów unijnych. Jeśli odpowiedź jest pozytywna, to warto zwrócić uwagę na następujące aspekty:
Ryanair reklamacje za opóźnienie lotu można uznać za zasadne, gdy spóźnienie wynosiło przynajmniej trzy godziny.
Ryanair odszkodowanie za opóźniony lot formularz można złożyć również dla lotu z przesiadką. Jeśli odbywał się on na jednej rezerwacji, to znaczenie ma opóźnienie na lotnisku docelowym.
Linie lotnicze muszą ponosić odpowiedzialność za to, że doszło do spóźnienia. Ryanair odszkodowanie będzie więc należne np. gdy opóźnienie było pochodną awarii samolotu, czy błędów organizacyjnych. Odszkodowanie nie zostanie zaś naliczone chociażby wtedy, gdy powodem spóźnienia są złe warunki pogodowe.
Zgodnie z rozporządzeniem UE kwoty odszkodowań są naliczane w taki sposób:
250 euro dla lotu o długości do 1500 km.
400 euro dla lotu o długości pomiędzy 1500 km a 3500 km.
600 euro dla lotu długości większej niż 3500 km.
Portal AirAdvisor pomaga pasażerom uzyskać należne odszkodowania. Specjalizujemy się w rekompensatach na mocy rozporządzenia UE i innych przepisów prawa. Pasażerowi, którzy wykupili polisy, mogą też zwrócić się do swojego ubezpieczyciela o odszkodowanie, czy Ryanair ubezpieczenie zwrot kosztów biletu.
Zwracamy jednak uwagę, że z zasady odszkodowania bazujące na przepisach prawa opiewają na wyższe koszty i łatwiej je uzyskać. Lista wyłączeń odpowiedzialności w przypadku towarzystw ubezpieczeniowych bywa bowiem bardzo długa.
Odwołany lot Ryanair odszkodowanie od przewoźnika
Zasadniczo odszkodowanie za odwołany lot jest podległe tym samym regułom, co rekompensaty za spóźnienia. Na starcie należy więc ustalić, czy Ryanair anulowanie lotu jest możliwe do uzyskania przez zapisy prawa unijnego. Jeżeli tak, to odwołanie loty Ryanair i zasady odszkodowawcze są następujące:
Rekompensata nie zostanie naliczona, gdy anulowanie lotu Ryanair zostało poprzedzone przesłaniem informacji do klienta, o tym, że odwołanie lotu będzie miało miejsce. Niemniej, poinformowanie musi nastąpić co najmniej 2 tygodnie wcześniej, licząc do momentu pierwotnie planowanego wejścia na pokład samolotu.
Czas poinformowania na temat tego, że Ryanair odwołuje loty, może być skrócony do 1 tygodnia. Warunkiem jest tu to, że linie lotnicze przedstawią lot o podobnych parametrach czasowych do połączenia, które zostało anulowane.
Obligatoryjne jest to, by Ryanair odwołanie lotu było pochodną przyczyn zależnych od linii lotniczych. Jeśli na przykład zamknięto przestrzeń powietrzną z powodów politycznych, to reklamacja za odwołany lot Ryanair nie zostanie pozytywnie rozpatrzona.
Jeśli lista odwołanych lotów Ryanair obejmie połączenie danego klienta, to ustala się odszkodowanie w wysokości zależnej od długości połączenia.
| | |
| --- | --- |
| Dystans lotu | Odszkodowanie [kwoty w euro] |
| Do 1500 km | 250 |
| Od 1500 km do 3500 km | 400 |
| Ponad 3500 km w granicach UE | 400 |
| Ponad 3500 km poza terytorium UE | 600 |
Jeśli Twój lot był opóźniony, odwołany lub przepełniony w ciągu ostatnich 3 lat, możesz kwalifikować się do odszkodowania w wysokości do €600Sprawdź odszkodowania
W sprawie pytań związanych z połączeniami lotniczymi, które się nie odbyły, należy uwzględnić następną opcję. Możliwe, że odwołane loty Ryanair będą wiązać się z tym, że przewoźnik przedstawi zastępczy lot. O ile te zastępcze połączenie dotrze do celu w określonym czasie, to rekompensata jest pomniejszana.
| | | |
| --- | --- | --- |
| Ryanair lot — odległość | Opóźnienie lotu zastępczego | Odszkodowanie [w euro] |
| Do 1500 km | Do 2h | 125 |
| Od 1500 km do 3500 km | Do 3h | 200 |
| Więcej niż 3500 km w granicach UE | Do 4h | 200 |
| Więcej niż 3500 km poza terytorium UE | Do 4h | 300 |
Całkowicie odmienna sytuacja miałby miejsce, gdyby Ryanair odwołane loty nie były objęte prawem UE. W takiej sytuacji, by uzyskać odszkodowanie, należałoby powołać się na zupełnie inne przepisy. Na przykład w USA zajście odwołania lotu wcale nie oznacza, że linie lotnicze muszą zapłacić odszkodowanie.
Ponadto sam przewoźnik może zaproponować swego rodzaju rekompensatę klientom. Dobrym przykładem jest voucher Ryanair. To karta ze środkami możliwymi do wydania przy okazji kolejnych podróży z tymi liniami lotniczymi. Niemniej odszkodowania uzyskane na mocy prawa są korzystniejsze niż Ryanair voucher. Po pierwsze są one gotówkowe, a po drugie często opiewają na wyższe sumy.
Ryanair zwrot biletów
Klient może też aplikować o Ryanair zwrot, a nie tylko o samo odszkodowanie. Pozwalają mu na to prawa pasażera linii lotniczych. Takie wniosek o zwrot pieniędzy Ryanair obejmuje przede wszystkim wartość wcześniej kupionego biletu.
Co więcej, Ryanair wniosek o zwrot pieniędzy, może obejmować inne koszty bezpośrednio wynikające z anulowanego, czy spóźnionego lotu. Zwrot biletu Ryanair można więc łączyć między innymi z wydatkami na zakupione posiłki.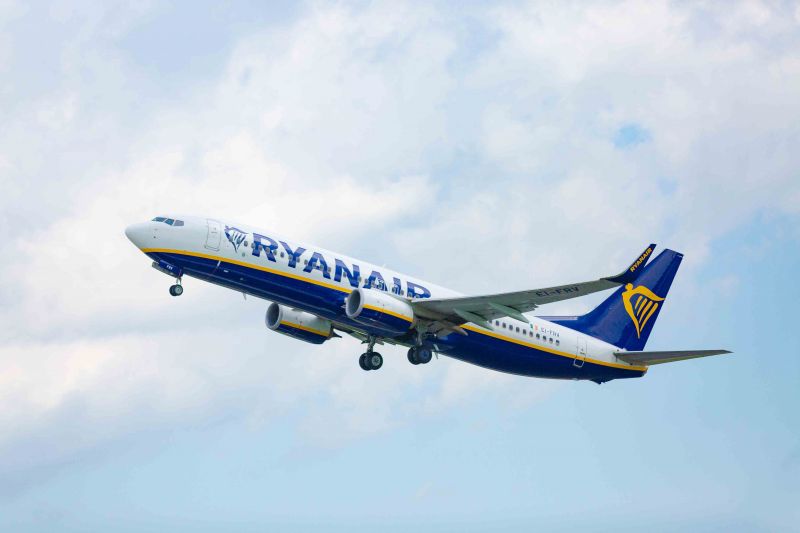 Aby starać się o zwrot pieniędzy Ryanair, należy również uwzględnić poniższe kwestie:
Zwraca się koszty w wysokości adekwatnej do konkretnego przypadku.
Wnioski o odszkodowanie za lot, czy Ryanair zwrot za bilet warto składać tak szybko, jak to możliwe.
Konieczne jest zachowanie wszelkiej dokumentacji (np. paragonów), która dowodzi poniesienia kosztów.
Ryanair zwrot biletu i innych wydatków to więc kwestia wymagająca zdroworozsądkowego podejścia.
Zgłoś się do AirAdvisor i uzyskaj do €600 odszkodowania. Sprawdź ile Ci się należy.Sprawdź odszkodowania
FAQ
Co z biletami Ryanair po odwołaniu lotu?
Gdy linie lotnicze odwołają połączenie, to pasażer ma prawo żądania zwrotu 100% wartości buletu?
Odszkodowanie za odwołany lot Ryanair — ile czasu na reklamacje?
Ma się na to do trzech lat.
Ryanair odwołany lot co dalej z biletem?
Po anulowaniu lotu podróżny może żądać zwrotu jego wartości oraz zwrotu za inne poniesione koszty. Ponadto możliwe jest uzyskanie odszkodowania do nawet 600 euro.
Jak odzyskać pieniądze za odwołany lot Ryanair — ile się należy?
Odszkodowanie za opóźniony lot i jego wartość ustala się przy uwzględnieniu kilku czynników. Odszkodowanie za odwołany lot Ryanair może opiewać na kwotę do 600 euro.
Czy Ryanair wypłaca odszkodowania?
Tak, w sytuacjach określanych w prawie, linie lotnicze mają obowiązek wypłacenia rekompensat. Ponadto klienci mogą uzyskać np. zwrot za opóźniony lot Ryanair.
Jakie dokumenty są potrzebne, by uzyskać zwrot i odszkodowanie od Ryan Air?
Powinno się zachować każdą dokumentację związaną z lotem, a zwłaszcza bilet lotniczy.
Spóźniony lot Ryanair — czy odszkodowanie podlega opodatkowaniu?
Odszkodowanie oraz Ryanair zwrot kosztów za bilet nie wiąże się z koniecznością zapłaty podatku.
Ile czasu na reklamacje opóźnionych lotów Ryan Air?
W przypadku opóźnienia lotu ma się do 3 lat na reklamacje.
Jak odzyskać pieniądze za bilet Ryanair?
O zwrot kosztów za odwołany lot Ryanair ubiegać się można u przewoźnika lotniczego. Poza kwestią zwrotu biletu można zażądać zwrócenia pieniędzy za inne poniesione koszty.
Podstawowe dane i Ryanair infolinia
Linie lotnicze Ryanair działają od 1984 roku, by dziś operować flotą liczącą kilkaset jednostek lotniczych. Działają one w segmencie tanich linii lotniczych. Ryan Air to wielkie przedsiębiorstwo z bazami w Wielkiej Brytanii, które działa niemal na całym świecie. Popularność tych linii lotniczych bierze się z dobrego stosunku jakości usług do ceny i dbałości o kwestie bezpieczeństwa.
Ryanair com pl to oficjalna strona internetowego tego przewoźnika. Z kolei Ryanair kontakt telefoniczny jest możliwy pod numerem 221 522 000. Można w ten sposób uzyskać informację dotyczących pilnych spraw. O Ryanair odszkodowanie za opóźnienie wnioskuje się rzadko, ponieważ te linie lotnicze słyną z punktualności. Aż ponad 92% lotów Ryan Air dociera na czas, podczas gdy średnia EMEA to niecałe 83%. Ryanair odszkodowanie za odwołany lot formularz również jest składany bardzo rzadko. Zaledwie 0.4% lotów jest odwoływanych. To rewelacyjny wynik w zestawieniu ze średnią EMEA wynoszącą niemal 4%.