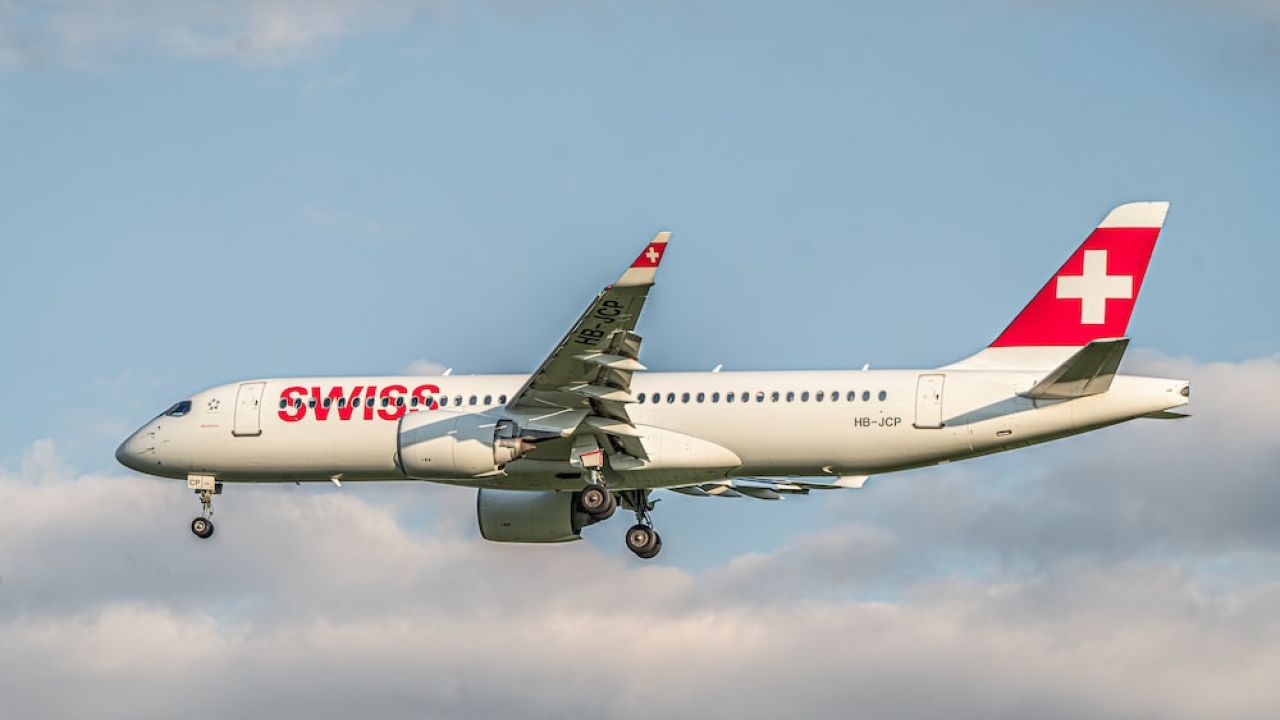 Przypadki, w których może przysługiwać odszkodowanie za opóźniony lub odwołany lot linii Swiss Air
Jeszcze wymarzona podróż się nie rozpoczęła, a już pojawiają się pierwsze komplikacje? Niestety takie sytuacje mogą mieć miejsce. Już na lotnisku możesz doświadczyć pewnych niedogodności. Podróżując z daną linią lotniczą, w tym podróżując linią Swiss, możesz doświadczyć odwołania bądź opóźnienia lotu.
Podstawą jest, aby mieć świadomość praw pasażerów lotniczych, które przysługują w takich sytuacjach! Takich sytuacji jest dużo więcej. Może to być na przykład odmowa wejścia na pokład pasażera, który stawił się prawidłowo na odprawę czy spóźniony lot z przesiadką odbywający się na jednej rezerwacji. Najczęściej jednak pasażerowie doświadczają niedogodności, gdy miał miejsce lot opóźniony lub odwołany.
Powołując się na odpowiednie regulacje, pasażer ma prawo otrzymać stosowne zadośćuczynienie. Przyjrzyjmy się, jak ta kwestia wygląda na terenie Unii Europejskiej. Najważniejszą rolę odgrywa tutaj Rozporządzenie (WE) 261. Stanowi ono zasady otrzymania odszkodowania przez pasażera od linii lotniczych. Reguluje nie tylko sytuacje, w których może je otrzymać, ale także wartość rekompensaty, która może sięgać aż 600 euro na jedną osobę.
Zgodnie z rozporządzeniem unijnym, odszkodowania za lot mogą domagać się podróżujący, których lot spełniał jednej z trzech wariantów, które zostały przedstawione poniżej:
Zakres lotu obejmował terytorium Unii Europejskiej (np. lot odbywał się z Warszawy do Berlina).
Miejsce startowe lotu było w europejski, kraju, ale lot skończył się już poza Unią Europejską (np. lot z Londynu do Warszawy).
Rejs rozpoczynał się poza krajem członkowskim UE, ale kończył się już na obszarze unijnej wspólnoty. Co więcej, lot ten obsługiwany był przez europejskiego przewoźnika (np. lot z Londynu do Warszawy linią LOT).
Krótko podsumowując pierwsze poruszone kwestie, w przypadku, gdy Twój lot jest opóźniony lub został odwołany masz prawo ubiegać się o odszkodowanie. Przysługuje to w określonych sytuacjach oraz przy spełnieniu odpowiednich warunków, o których przeczytasz poniżej. Dowiesz się również kiedy możesz otrzymać odszkodowanie za lot Swiss Airlines.
Dowiedz się więcej na temat warunków, które musi spełnić Twój lot, a następnie złóż wniosek o odszkodowanie!Oblicz odszkodowanie!
Lot od Swiss Air: możliwe odszkodowanie za opóźniony lot
Opóźnienie lotu to męczący proces oczekiwania na dalsze informacje, a także niedogodność, która wydłuża czas dotarcia do celu. Niestety przydarzyć może się każdemu. Warto więc mieć świadomość, kiedy za taką doświadczoną niedogodność można uzyskać odszkodowanie.
Przede wszystkim należy zweryfikować czy konkretny lot obejmują unijne rozporządzenia. Jeśli tak, Swiss Airlines odszkodowanie może zostać Ci przyznane po spełnieniu kilku wymogów. Jedną z kluczowych kwestii jest długość opóźnienia. Aby móc starać się o rekompensatę, musi mieć miejsce spóźniony lot Swiss o co najmniej 3 godziny.
Co więcej, warunkiem koniecznym do otrzymania odszkodowania jest fakt, iż opóźnienie było winą Swiss. Za przykład można tutaj podać wydarzenie jakim jest strajk Swiss Airlines. Jeśli natomiast czynniki są poza ich możliwościami, czyli linia lotnicza nie ma wpływu na występujące okoliczności (np. niebezpieczne warunki pogodowe), przewoźnik zwolniony jest z obowiązki wypłaty zadośćuczynienia finansowego.
Po spełnieniu określonych wymogów, można przejść do przewidywanej wielkości odszkodowania. Przedstawione wartości mają charakter orientacyjny, aby zobrazować jaką kwotę może otrzymać pasażer za doświadczoną niedogodność. Ostateczna stawka rekompensaty zależeć będzie między innymi od długości trasy lotu (w kilometrach).
Za trasę liczącą mniej niż 1500 km przysługiwać może 250 euro.
Trasa zawierająca się pomiędzy 1500 a 3 500 km to kwota odszkodowania o wartości 400 euro.
Ponad 3 500 km przebyte przez samolot to prawo do odszkodowania w wysokości 600 euro.
Wartość rekompensaty finansowej podawana jest w przeliczeniu na jednego pasażera. Należy wspomnieć, że istnieje możliwość ubiegania się o odszkodowanie od linii lotniczej, w przypadku lotu z przesiadkami.
Opóźnienie nie należy do rzadkości, wręcz często można się z nim napotkać na lotnisku. Doświadczenie nieprzyjemnej sytuacji, można jednak zakończyć uzyskaniem należnej rekompensaty. Warto to zrobić w profesjonalny sposób i zwiększyć swoją szansę wygranej. Dobrym wyborem jest więc skorzystanie ze wsparcia AirAdvisor. Wystarczy, że się do nas zgłosisz, resztę kroków poczynimy za Ciebie!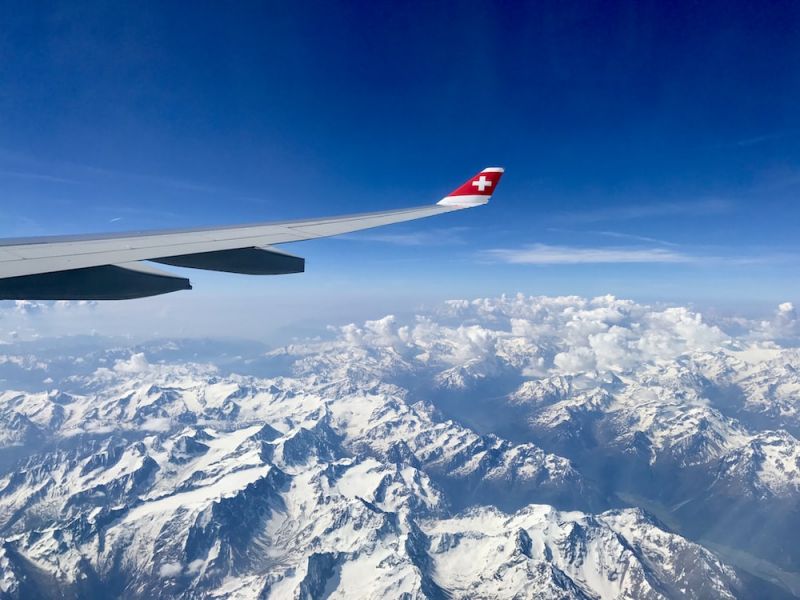 Jeśli otrzymałeś przykrą wiadomość o konieczności odwołania Twojego lotu, poznaj możliwości odszkodowania za doświadczoną niedogodność.Poznaj więcej szczegółów!
Wniosek o odszkodowanie za odwołany lot Swiss Airlines
Zdarzają się również sytuacje, w których opóźniony lot zamieni się w lot odwołany lub po prostu planowany rejs nie dojdzie do skutku. Taka sytuacja kompletnie przewraca plany do góry nogami. Tak może być również w przypadku lotów z linią lotniczą Swiss Air Lines ag. Dobra wiadomość jest taka, że w określonych przypadkach, gdy lot został odwołany, również można ubiegać się o rekompensatę.
Należy zacząć od sprawdzenia czy lot obejmują unijne regulacje. Następnie muszą zostać spełnione warunki dotyczące powodu anulacji lotu. Jego źródło musi pochodzić wyłącznie z działań linii lotniczej, np. problemy z kompletną załogą samolotu. Tak jak w przypadku opóźnień, linia lotnicza nie odpowiada za odwołania z przyczyn niezależnych od niej tj. klęski żywiołowej czy względy polityczne.
Moment poinformowania pasażerów o anulacji lotu również ma znaczenie. Według zasad przewoźnik powinien poinformować podróżnych o fakcie odwołania, nie później niż 14 dni przed planowanym odlotem. Jeśli dowiedziałeś się o anulacji 10 dni przed albo kilka godzin przed, możesz mieć prawo do rekompensaty.
Czas na poinformowanie może zostać skrócony do siedmiu dni, jeśli wraz z poinformowaniem o anulacji, przewoźnik jest w stanie zapewnić lot alternatywny o zbliżonych parametrach.
Warto więc dokładnie przyjrzeć się sytuacji, której doświadczyłeś. Następnie zapoznaj się z możliwą wartością odszkodowania, które możesz otrzymać, gdy Twój wyczekany lot, zamieni się w odwołany.
Pokonane przez samolot kilometry

Swiss Air odwołany lot

Odszkodowanie

Ilość pokonanych kilometrów poniżej 1 500

250 EUR

Pomiędzy 1 500 a 3 500 km

400 EUR

Więcej niż 3 500 km pokonane na obszarze Unii Europejskiej

400 EUR

Więcej niż 3 500 km pokonane poza obszarem Unii Europejskiej

600 EUR
Znajomość praw pasażerów linii lotniczych daje ogrom możliwości, a przede wszystkim poczucie bezpieczeństwa, że pasażer otrzyma to co jest mu należne. Chcąc egzekwować swoich praw i należnego odszkodowania, warto skorzystać z pomocy specjalistów z AirAdvisor.
Poznaj przysługujące prawa i dowiedz się, w jakiej kwocie możesz otrzymać należną rekompensatę.Sprawdź
Swiss Air: zwrot za bilet lotniczy oraz zwrot kosztów za odwołany lot
Ostatnią poruszoną przez nas kwestią będzie zwrot kosztów od Swiss. Klient ma prawo ubiegać się w określonych przypadkach nie tylko o odszkodowanie, ale również o Swiss Airlines zwrot za bilet i poniesione dodatkowo koszty.
Pasażer ma prawo do zwrotu za bilet w pełnej jego wartości. Co więcej, zwrot może otrzymać za dodatkowe wydatki, jeśli były one adekwatne do zaistniałej sytuacji. To znaczy dotyczyły takich aspektów jak zakwaterowanie, wyżywienie czy transport z i na lotnisko.
Wydatki muszą mieć uzasadnienie. Warto zadbać o ich odpowiednią dokumentację w postaci rachunków i paragonów. Kompletna dokumentacja może znacznie zwiększyć szansę na szybkie rozwiązanie sprawy odszkodowawczej. Szansę na szybką rekompensatę finansową zwiększysz, jeśli zdecydujesz się na pomoc od AirAdvisor!
FAQ
Jak starać się o odszkodowanie za opóźniony lot Swiss Airlines?
W przypadku doświadczenia opóźnienia należy zorientować się czy Twój lot obejmują przepisy unijne. Następnie zweryfikuj czy Twój lot spełnia określone wymogi, takie jak długość opóźnienia czy jego przyczyna. Po skompletowaniu odpowiedniej dokumentacji, złóż wniosek bezpośrednio do linii lotniczej. Skutecznym sposobem, oszczędzającym czas i nerwy jest skorzystanie z pomocy AirAdvisor.
Jakie dokumenty do odszkodowania za lot Swiss?
Ubiegając się o odszkodowanie, kluczowym krokiem jest skompletowanie solidnej dokumentacji. Powinny się w niej znaleźć wszystkie dokumenty, istotne dla konkretnej sprawy. Ważne jest więc, abyś zatrzymał bilet elektroniczny, potwierdzenie lotu czy pisemny powód zakłócenia, uzyskany od przewoźnika. Nie zapomnij również o zachowaniu wszelkich rachunków.
Ile można dostać odszkodowania za odwołany lot linii Swiss?
Na końcową wartość rekompensaty finansowej, wpływ ma wiele czynników, w tym długość pokonanej przez samolot trasy. Za odwołany lot przysługiwać może odszkodowanie z przedziału od 250 do 600 euro.
Ile czasu na złożenie wniosku o odszkodowanie Swiss?
Zazwyczaj czas na reklamacje lotu liczy do trzech lat. W zależności od sytuacji może się on różnić, dlatego warto to zawsze zweryfikować. Zaleca się również jak najszybsze rozpoczęcie procesu ubiegania się o odszkodowanie.
Masz prawo do egzekwowania swoich praw jako pasażer lotniczy. Dokonaj tego z AirAdvisor!Przeczytaj więcej!