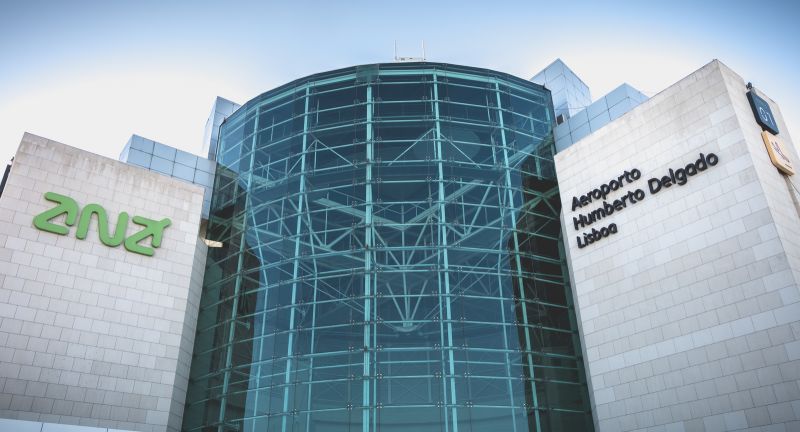 Lisbon Portela Airport, also known as Humberto Delgado Airport, is Portugal's largest airport, and the country's main gateway. As it's an airport that handles thousands of flights and over 2,000,000 passengers per month, flight disruptions can happen. The good news is, AirAdvisor is here to help you when they do.
Our team of legal experts helps airline passengers, like you, assert their rights and receive the compensation they're owed. This article focuses on providing important information regarding flight cancellations, flight delays and denied boarding for individuals departing from Lisbon Airport. By familiarising yourself with the details outlined in this article, you can better understand your rights and the steps to take in the event of such situations.
Find out if you are owed compensation for a disrupted flight.Check Your Flight
How to Claim Lisbon Airport Flight Delay Compensation
If you're travelling from Humberto Delgado Airport and you experience a flight delay, you may have the right to claim flight delay compensation for the inconvenience caused, as discussed below:
Passenger Rights in Case of LIS Flight Delay
In case of a flight delay departing from Lisbon Portela Airport, you have certain rights that you can exercise under European Union regulations. The regulations, known as EU261, provide guidelines for flight delay compensation, which state that you may be eligible to receive compensation if the delay you experience exceeds a certain duration.
Under EU261, if your flight departing from Lisbon Airport is delayed for more than 3 hours, you may be entitled to compensation from the airline. The amount of compensation depends on the distance of your flight and the length of the delay you experience. To qualify for financial compensation, there's a requirement for the airline to be responsible for the delay. This might include, for example, a flight delay due to a crew shortage or technical issue.
Depending on the length of the flight delay you face, the airline must also provide you with additional assistance in the way of food and beverages, access to communication facilities and accommodation, if necessary.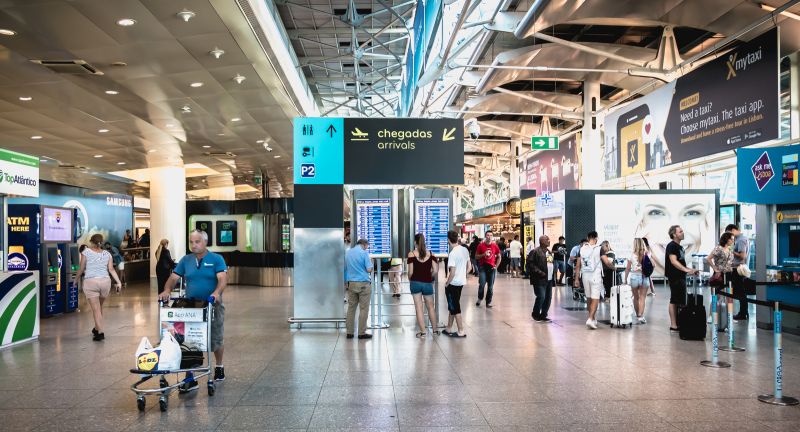 How Much Can You Claim for Lisbon Portela Airport Delay
For flights covering less than 1,500 kilometres, you may be eligible for up to €250 in compensation, while flights covering between 1,500 and 3,500 kilometres may qualify you for up to €400. For flights covering a distance greater than 3,500 kilometres, you may receive up to €600 in compensation.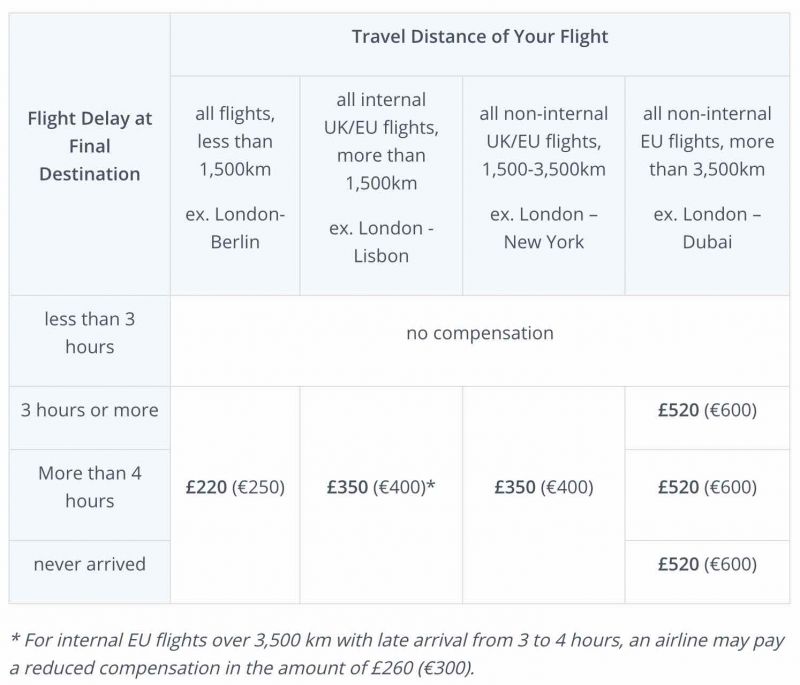 Humberto Delgado Airport Cancelled Flight Compensation & Refund
If you're booked on a flight that gets cancelled at Lisbon Airport, your rights are protected under EU261 regulations. You can review further details about this, below:
Cancelled Flight Law in Europe
In the event of a flight cancellation at Lisbon Airport, Under EU261, airlines are obligated to offer you the option of a full reimbursement of your ticket cost or an alternative booking on a flight to your intended destination. If the cancellation was caused by the airline's own actions and occurs within two weeks of your scheduled departure date, you may also be eligible for financial compensation.
Furthermore, the airline must also offer you access to basic amenities such as meals, refreshments, communication facilities and accommodation, if required, to minimise the inconvenience caused. While some extraordinary circumstances beyond the airline's control may exempt them from paying compensation, you're still entitled to receive assistance and support. So, you should expect to receive the necessary help from the airline, regardless of your eligibility for financial compensation.
Disrupted flight? You might have a right to compensation - up to €600.Check Your Flight
Lisbon Airport Cancelled Flight Compensation You Can Claim
The compensation amount you can claim depends on the distance of your flight and the delay caused by the cancellation. To provide some examples:
For flights of less than 1,500 kilometres in distance, such as Lisbon to Madrid or Lisbon to Casablanca, you may be entitled to compensation of up to €250.
Flights covering a distance between 1,500 and 3,500 kilometres, such as Lisbon to Moscow or Lisbon to New York, may entitle you to compensation of up to €400.
If you're travelling on a flight covering a distance greater than 3,500 kilometres, such as Lisbon to Dubai or Lisbon to Rio de Janeiro, you may receive up to €600 in compensation.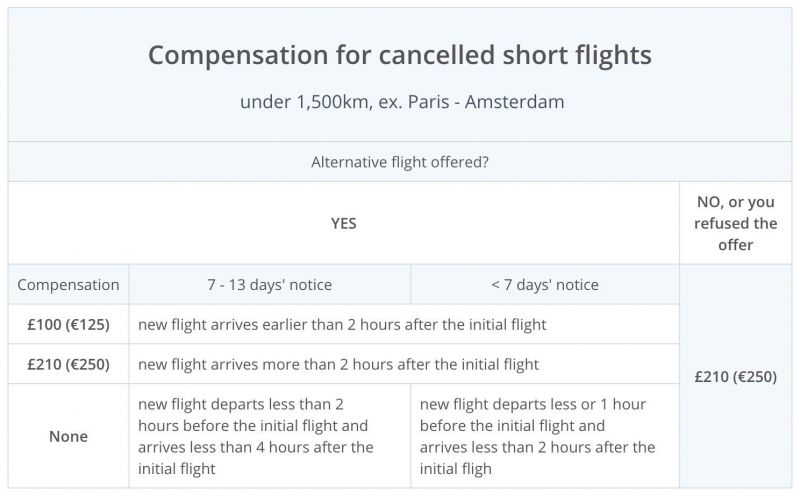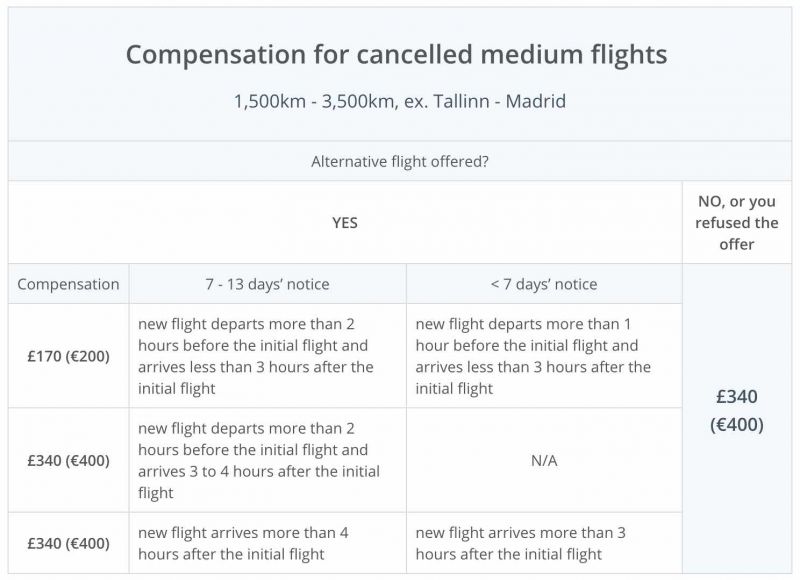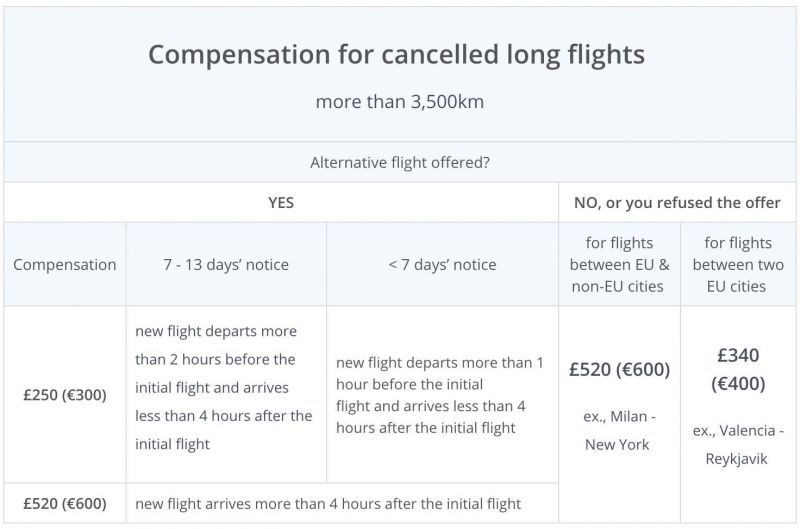 Denied Boarding at Lisbon Portela Airport
In case you're not allowed to board your flight from Lisbon's Airport, it's important to take immediate action. Your first step should be to communicate with the airline personnel to get an understanding of why you've been denied boarding. The airline staff should provide you with a written statement explaining the conditions that led to the refusal of boarding. Remember to keep this statement, along with any receipts and boarding passes that might serve as evidence in support of your compensation claim.
The amount of compensation you can receive for being denied boarding from this Portuguese Airport depends on various factors, such as the length of the delay and the distance of your flight. Under EU261 regulations, the compensation amount can range from €250 to €600, depending on the distance of the flight you weren't permitted to board.
You may also qualify for additional compensation if you've had to pay for expenses as a consequence of being denied boarding, such as accommodation, meals or transportation.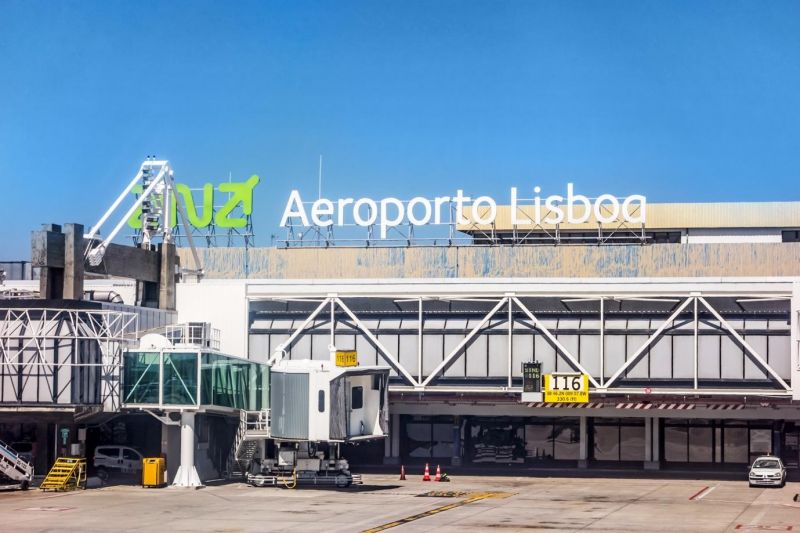 Claim Lisbon Airport Compensation With AirAdvisor
If you've experienced a flight delay or cancellation at Lisbon Portela Airport, AirAdvisor can offer you assistance in filing for compensation. We provide complete support, from assessing your claim to managing the legal process for you, to making sure your claim is successful.
To start the procedure for getting compensation for your flight disruption at Lisbon Airport, visit our website, where our user-friendly online claim form can be found. The form will ask you to provide details like your flight number, the date of travel and the specific reason your disruption happened, whether it was a delay, cancellation or denied boarding. After you submit your information, you can leave the tricky parts of claims processing to our experienced legal team.
And the icing on the cake? We do not require any upfront fees. We'll only ask for a fee if we secure your compensation and subtract it from the compensation you receive, meaning no out-of-pocket costs for you. AirAdvisor is the team you can rely on for getting you the compensation you're entitled to.
Figuring out how much you are owed for a disrupted flight can be complicated. We're here to help. Let us assess your compensation for you.Check Your Flight
Questions and Answers
To provide assistance with any interruptions to your journey at Lisbon Portela Airport, we've prepared a list of frequently asked questions and their corresponding answers below:
Why do flights get delayed at Humberto Delgado Airport?
There can be various reasons for flight delays at Lisbon Airport, but some of the most common reasons include:
Adverse weather conditions: Heavy fog, storms or strong winds can cause flight delays or cancellations.
Air traffic congestion: During peak travel periods, the high volume of flights can cause congestion in the air, leading to delays.
Technical issues: Mechanical problems with the aircraft, baggage systems or ground equipment can cause delays.
Late arrivals: If the incoming flight is delayed, it can cause a ripple effect, resulting in delays for subsequent flights.
Crew scheduling problems: If there's a shortage of available crew members or if they become sick, it can lead to delays or cancellations.
How do I claim compensation if my flight from LIS was delayed or cancelled?
There are several ways you can claim compensation if your flight from Lisbon airport is delayed or cancelled. However, one of the easiest (and often, most successful ways), is with the help of AirAdvisor.
Our expert team has a comprehensive understanding of the legal framework and can take care of all the paperwork and legal tasks on your behalf. Our aim is to provide you with a hassle-free and efficient experience, so you can concentrate on your travel plans while we manage the rest.
What to do if I am denied boarding at Lisbon Portela Airport?
As discussed previously in this article, there are several important steps you should take, which we summarise again below:
Communicate with the airline staff to understand why you've been denied boarding.
Request a written statement from the airline outlining your rights and the criteria for selecting passengers to be denied boarding.
Keep the written statement and any relevant documentation, such as boarding passes and receipts, as evidence for your compensation claim.
Note that you may be entitled to compensation in addition to any expenses incurred as a result of the denial, such as accommodation, meals and transportation.
Lodge a complaint with the airline or the relevant national enforcement body, or get in touch with AirAdvisor, if you feel that you've been unfairly denied boarding.