How to Claim Compensation for Delays Due to Bad Weather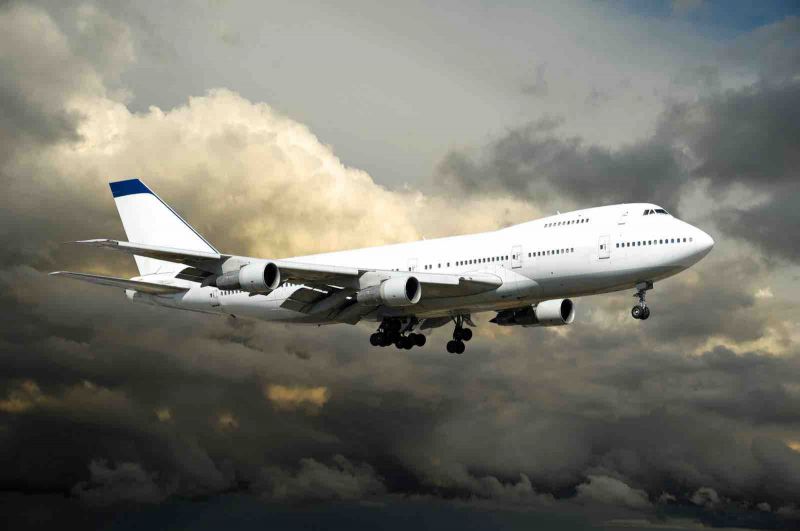 A weather delay often gets classified by the airline as an extraordinary circumstance, therefore exempting them from issuing any type of reimbursement obligation. It's an all too convenient excuse not to part with any money. As a result, it's up to passengers, with the help of services like AirAdvisor, to know their rights and how to claim compensation in case of flight delays due to weather.
EU Regulation EC261/2004 offers protection for flight passengers to compensate for the interruption. But it's not a blanket compensation, so flights must meet certain requirements to qualify. Delays must be over 3 hours and not the result of an extraordinary circumstance.
Disrupted flight? You might have a right to compensation - up to €600.Check Your Flight
What are My Rights in Case of Flight Delays Due to Weather?
It's true that EC 261/2004 offers an exemption for airlines from paying flight delay compensation in the event of severe and unexpected weather conditions. But how bad does the weather have to be to delay a flight and still qualify a passenger for compensation? In short, as long as the weather isn't severe enough to prevent the airline from safely operating the plane, passengers may be eligible for compensation.
But that's not all. Compensation hinges on the definition of an extraordinary circumstance. To fit into this category, the weather has to be a freak event or wholly exceptional. This means that some winter snow in places like Austria or Switzerland wouldn't be deemed an exceptional circumstance. On the other hand, snow in hot-weather destinations might be.
Classifying the weather is the hardest part of claiming your weather delay compensation rights. Provided the weather doesn't fall into the category of an extraordinary circumstance, passengers can claim compensation for flight delay from the airline as long as the delay at their final destination airport is at least 3 hours. Compensation ranges between €250 and €600, depending on whether or not a flight originates in the EU and the overall length of the route.
If you want to check if your flight delays due to weather are eligible for a payout, use AirAdvisor's free flight delay checker. You should also calculate your expected compensation.
How to Claim Compensation for Delays Due to Bad Weather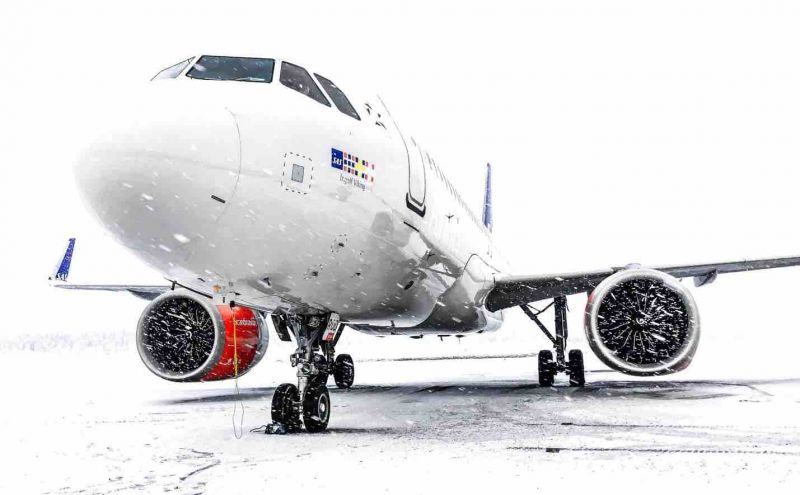 In general, airlines don't need to compensate passengers for flight delays due to weather. Severe weather, which is the most likely to impact a flight, is considered an extraordinary circumstance. With that said, though, sometimes airlines use this as an excuse not to pay claims, so you have to hold them accountable.
But all is not lost; some cases might still entitle passengers to compensation. For example, if it's business as usual for the other planes and airlines at the same airport, the airline can't use the flight delayed due to weather excuse, can they?
Another instance where you may be able to claim for flight delays due to weather is when the weather really isn't all that bad. Meaning the weather was to be expected, like a little rain, which would not be considered an extraordinary circumstance. If the weather is not a freak occurrence or is not considered exceptional, the airline can't use it as an excuse not to issue compensation.
Claim with AirAdvisor and get up to €600 compensation. Find out how much you're owed today.Check Your Flight
Extraordinary Circumstances – When Can't I Claim Compensation?
There is a condition in Regulation EC 261/2004 that stipulates that if a delay is caused by extraordinary circumstances, airlines are not obligated to issue any type of compensation. It's essentially a free pass for the airline. That said, what exactly is an extraordinary circumstance?
An extraordinary circumstance is essentially an event causing a delay that's outside of the airline's control and generally unforeseen. The most commonly encountered extraordinary circumstance is bad weather.
Weather that would fall into the classification of an extraordinary circumstance includes things like very heavy rainfall, severe snowstorms, and high winds. These will all affect the safety of the flight and are generally unforeseen and unexpected. Additionally, when seeking flight delay compensation, lightning, sandstorms, and flight delay due to fog would generally also impact the safety of the flight.
On the other hand, a flight delayed due to maintenance or mechanical issues is entirely the responsibility of the airline and, therefore, not an extraordinary circumstance.
AirAdvisor Can Help
When you need help figuring out whether or not you can claim for flight delays due to weather or any other eventuality, AirAdvisor is the obvious choice. Our experienced legal team, informative website, and attentive customer service can answer all your questions and help you file a claim if needed. In fact, we can do all the work, freeing up your time and saving you the hassle of contacting and dealing with the airline.
It's important to choose the best flight delay compensation company, AirAdvisor, to increase the probability of a successful claim and get the maximum compensation you're entitled to. This is especially true in the case of flight delays due to weather because it's not an exact science. Airlines can too easily wiggle out of paying you what you're due. Luckily, we can help determine if you're eligible and file a claim on your behalf.
FAQ
Can a flight be delayed due to weather?
Yes, absolutely. Any weather that is bad enough to impact the airline's ability to operate the aircraft safely will result in flight delays due to weather.
Do airlines compensate for delayed flights due to weather?
Unfortunately, generally speaking, flight delayed due to weather compensation is not provided, as the EU 261/2004 regulation offers an exemption in this case. Extremely bad weather is considered an extraordinary circumstance and, therefore, does not require the airline to compensate passengers. But, there are some cases where compensation is possible, like if the weather event is not considered freak or exceptional.
Why are flights getting delayed so much?
The main contributing factor to an increase in flight delays is the industry's shortage of staff. It's getting harder and harder to have enough pilots, flight attendants, and ground staff available to accommodate the thousands of daily flights across Europe. Staff shortages also affect the airline's ability to resolve mechanical issues, and due to an increase in flights worldwide, airports are more and more congested, resulting in delays. Weather flight delays also seem to be increasingly common.