Best Flight Delay Compensation Company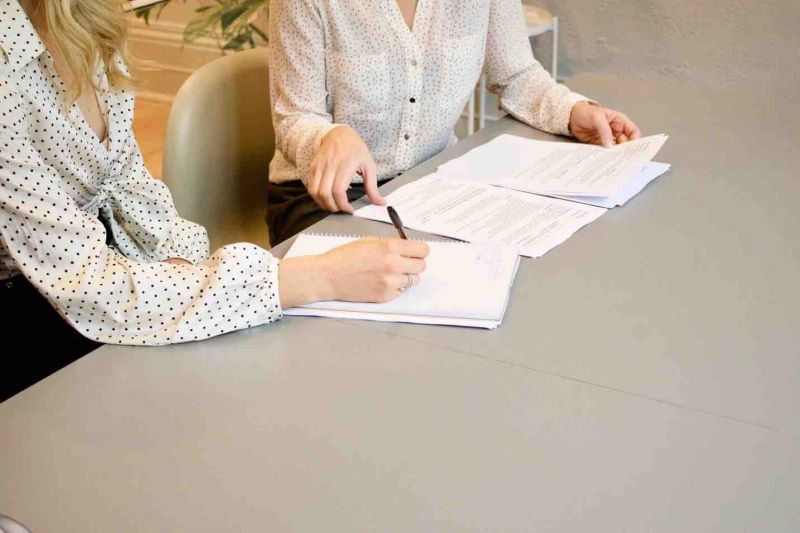 Knowing your rights in case of flight disruptions is key, and claiming them is even more important. Unfortunately, airlines are never very excited to shell out compensation, which is where a flight delay compensation company comes in. These claims management companies, like AirAdvisor, go to bat for you. They will navigate the sometimes confusing and lengthy process of flight delay compensation claims on your behalf.
To save time and have a higher chance of success, many passengers rely on these companies to do the heavy lifting for them. But, when it comes to finding the best flight delay compensation company, where do you turn? That's easy - AirAdvisor.
When Should You Hire a Flight Compensation Company?
EU Regulation 261/2004 is triggered when your flight is delayed by a minimum of 3 hours upon arrival at your final destination. This doesn't apply if your EU flight leaves 3 hours late but manages to make up time in the air. As long as you meet the minimum delay requirement and the delay wasn't caused by extraordinary circumstances, you should qualify for flight delay compensation.
To give you an idea of the delay situations that are considered extraordinary, those would be delays as a result of things like political unrest, security threats, and extreme weather conditions. In bad weather conditions however, you are still entitled to flight delay compensation.
Aside from properly calculating the delay threshold and extraordinary circumstances, your compensation is also dependent on whether your flights originate and arrive at EU or non-EU airports. Additionally, your compensation can range anywhere from €250 to €600, depending on the length of your flight.
To see if you qualify for any type of compensation, head to AirAdvisor's delay compensation checker and input your details. If you meet the minimum requirements, it's at this point that you should contact the best flight delay compensation company - AirAdvisor.
How to Pick the Best Flight Delay Compensation Company
Picking the best flight delay compensation company can be a bit tricky in a somewhat crowded marketplace. That's why so many people rely on AirAdvisor to get the job done. When deciding which company to use, there are a few factors to consider.
Website Convenience - You want a user-friendly website that lays everything out intuitively that's also stacked with helpful information. A well-laid-out website, which AirAdvisor has, saves you time because you don't have to scour through multiple pages to find what you need.
Response Time - There's nothing worse than submitting an inquiry or a claim to a company and waiting days or weeks for a response. It's also important to check out the company's posted average payout timeframes. Look for something less than 2 months or less to be realistic.
Payout Amounts - Obviously, you want to get as much compensation as possible, and claims companies charge different flat fees and percentages, which can really add up. Also, beware that when a company promises an immediate payout, the catch is that you'll definitely receive less than if you went through the regular process. This speed comes at a cost.
Customer Reviews - Often, there's no better way to get a picture of the company you're dealing with than to see what others have to say about it. Do your research, and you should have no trouble ending up with the best flight delay compensation company.
Why AirAdvisor is the Best Flight Delay Compensation Company
When you evaluate all the factors presented above, it's easy to see that AirAdvisor is the best flight delay compensation company around.
Our website is super easy to use and is full of informative FAQs and other resources, like a compensation calculator and flight delay compensation checker.
When you partner with AirAdvisor, you won't be left wondering what's going on with your claim. We keep you updated throughout the process, and our average claim payout timeframe is one of the shortest.
With AirAdvisor, we don't get paid unless you do. In the event that you receive compensation from the airline, our fee is 30%, which is definitely on the lower end of the average.
One of the things we're most proud of is how positively the majority of customers rate us. Nearly 90% of users would recommend AirAdvisor, and we know we're doing something right when our star rating is consistently 4.5 out of 5 or higher.
Get Help Now!
If, after reading through this information, you have experienced a delay at your arrival airport of more than 3 hours and think you should qualify for compensation, there's no harm in contacting AirAdvisor to start the claims process instead of writing a flight delay compensation letter to the airline. We only charge a fee if your claim is successful, so there's really no downside to giving it a try.
With impressive reviews, a low fee structure, and efficient response times, AirAdvisor easily stands out from the rest. Contact AirAdvisor today, and you'll soon see why it's the best flight delay compensation company in business today.
FAQ
What is the best flight delay compensation company?
That's an easy one - AirAdvisor. AirAdvisor ticks all the boxes for what you need to get you through the tedious compensation claim process. A user-friendly website, fast response times, maximum payouts, and a low commission percentage.
How does a flight delay compensation company work?
The company acts on your behalf and communicates with the airline directly. They fight to get what's owed to you based on the EU 261/2004 regulation, and for their effort, they receive a small portion of your payout amount or charge a set fee.
What percentage does AirAdvisor take?
AirAdvisor's fee is 30% of your total airline compensation. So, AirAdvisor only gets paid if you do. In the unlikely event that AirAdvisor doesn't succeed, you'll be no worse off than when you started.