Denied Boarding Compensation Essential Guide - Claim Up to €600 for Overbooking
Were you planning your trip and airline staff denied you boarding a plane for no reason? Do you think it is unfair? Yes, we think so too! According to your air passenger rights, you should be entitled to denied boarding compensation. Keep reading to find out how to claim compensation in the EU, UK, Canada, and the US.
If you feel you need professional help claiming your denied boarding compensation, the AirAdvisor legal team is at your disposal. We operate on a no win no pay basis, meaning we only get paid if we win your case. Just click on the button below to get started for free.
Check Compensation
---
Why Airlines Deny Passengers the Right to Board
What is denied boarding? It is a situation in which a passenger is not allowed to board a flight that has been oversold, even though the passenger has paid for the ticket.
Why does this happen? Well, airlines have realized that some of their clients cancel their booking before the flight or simply do not show up, leaving a few empty seats at the time of the departure. The airline wants to ensure that the aircraft will fly at full capacity in order to make as much money as possible, so they sometimes sell more tickets than there are seats onboard. So this is when an oversold flight is.
They also establish a priority list and can, therefore, deny boarding to certain passengers according to this list. As a result of this pernicious practice, thousands of passengers suffer every year because of flight overbooking.
Passenger Rights in Case of Overbooking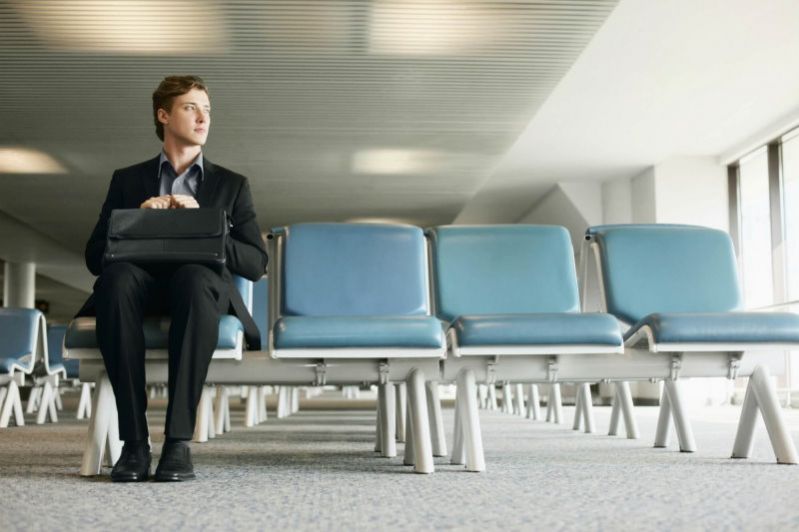 It is unfair, but unfortunately, some companies prioritize profit instead of adequately providing the services that the client has paid for.
This is why you have to know your rights, so as to make sure that they will be fully respected. We are here to help you claim your rights and ensure you will get the best possible outcome.
First and foremost, you have to know the distinction between the two types of denied boarding: voluntary and involuntary.
Involuntary Denied Boarding
You are involuntarily denied boarding if your air carrier refuses to allow you to board your flight even though you pose no health, safety or security risk and you have:
a valid flight reservation;
the travel documentation required to complete your journey;
sufficient time to complete check-in, security and boarding procedures.
Voluntary Denied Boarding
If the flight is overbooked, the air carrier will call for volunteers to give up their seats in exchange for benefits that they agree upon. However, if an air carrier calls for volunteers, and an insufficient number of passengers offer to give up their seats, then those passengers who did not volunteer become subjects to 'involuntarily' denied boarding.
If you have voluntarily surrendered your seat, then you are entitled to certain benefits, such as:
re-routing as soon as possible;
re-routing at a later date at your convenience;
a refund of the full cost of the unused flight ticket.
Involuntary Denied Boarding Compensation in EU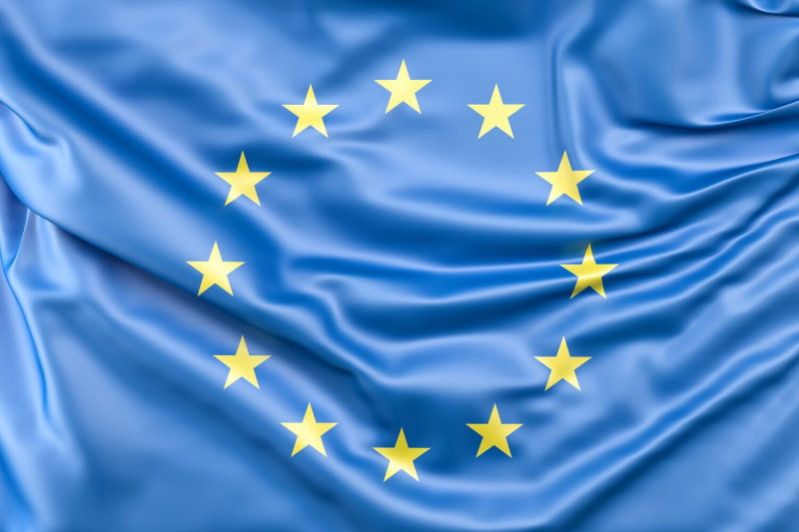 If you were involuntarily denied boarding and for no valid legal reason, then you have every right to claim compensation. In addition to the financial compensation, you have the right to receive assistance.
The right to assistance also applies to passengers who face long delays. Depending on how long the delay is, the right to assistance varies depending on the distance, from at least two hours for short flights to at least four hours for longer. The services that you are entitled to are:
Reimbursement of the cost of the ticket within seven days or a return flight to the first point of departure or re-routing (or replacement flight) to their final destination;
Care (refreshments, meals, hotel room, transport between the airport and place of accommodation, two free telephone calls, telex or fax messages, or e-mails);
Compensation in the amount of:

€250 for all flights of 1,500 kilometres or less;
€400 for all intra-EU flights of more than 1,500 kilometres, and for all other flights between 1,500 and 3,500 kilometres;
€600 for all other flights.
The same amounts of money ought to be paid should you accept to be re-routed but arrive at least 3 hours later compared to your original booking. This guide will explain everything you need to know about compensation in case of flight delay.
If you are downgraded, e.g. when you receive a seat on the plane corresponding to a lower class of service than that of the reservation, the airline should reimburse between 30 and 75 percent of the ticket price, depending on flight length.
Eligibility for EU Denied Boarding Compensation
Under the EU's Flight Compensation Regulation 261/2004, you can claim compensation if your flight was scheduled, charter or low-cost or part of a package holiday deal; started in the EU or landed in the EU, and operated by an EU airline.
This means 28 EU countries: (Austria, Latvia, Belgium, Lithuania, Bulgaria, Luxembourg, The Czech Republic, Malta, The Republic of Cyprus, Poland, Croatia, Portugal, Denmark, the United Kingdom, Estonia, Romania, Finland, Slovakia, France, Slovenia, Germany, Spain, Greece, Sweden, Ireland, the Netherlands, Italy, Hungary), but also includes Guadeloupe, French Guiana, Martinique, Réunion Island, Mayotte, Saint-Martin, the Azores, Madeira and the Canary Islands along with Iceland, Norway, and Switzerland.
You are not entitled to compensation if:
if you give up your seats voluntarily at the request of the airline
you didn't check-in on time (the time limit to check-in for your flight is mentioned in your booking confirmation and on the airline's website)
you didn't reach the gates on time for security and boarding procedures
you are missing some travel documents
you represented a security or health problem
Claim Compensation for Denied Boarding in the UK
Up until 2020, passengers being denied boarding in the UK were covered by the EU law. However, after Brexit, this law no longer applied so the British government copied the same air passenger rights into a new law that is commonly called UK 261. Under this law you are entitled to following compensation for denied boarding:
£220 for short flights (under 1,500 km)
£350 for medium flights (between 1,500 and 3,500 km)
£520 for long flights (over 3,500 km)
How to Claim in USA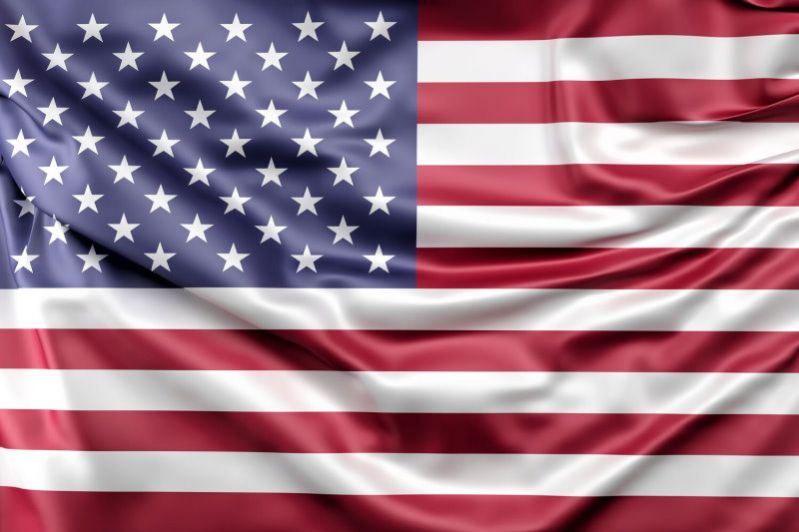 Although air passenger rights are not as well regimented in the US as they are in the EU, a passenger who wasn't allowed onboard can actually receive more money as compensation. The amount that the passenger receives depends on the following conditions:
whether he or she was booked on a US domestic flight or an international flight
the delay at the final destination for the alternative flight (if the passenger has opted for a re-route)
the booked ticket cost
If the passenger makes his own arrangements, then the compensation is simply the full refund of the ticket.
If there is a delay at your destination compared to your scheduled flight, then you are entitled to compensation according to the length of the delay.
| | | | |
| --- | --- | --- | --- |
| | 1-2 hours | 2-4 hours | more than 4 hours |
| Domestic flights | 200% of your one-way fare to your final destination (max. $675) | 400% of your one-way fare to your final destination (max. $1350) | 400% of your one-way fare to your final destination (max. $1350) |
| International flights | 200% of your one-way fare to your final destination (max. $675) | 200% of your one-way fare to your final destination (max. $675) | 400% of your one-way fare to your final destination (max. $1350) |
If you were denied boarding on the basis of overbooking, then there are a few things that you can do to make sure that you will receive compensation.
First of all, keep all documents related to your flight and/or any alternative flights, such as your paper boarding pass, your e-ticket, booking confirmation, luggage tag etc.

You also need to keep your receipts for additional expenses caused by the boarding denial.
Each airline is legally required to give all passengers who have been denied boarding involuntarily a written statement describing their rights and explaining why they decided to proceed with the boarding denial.
You have 30 days to claim your right to compensation and negotiate for a larger sum.
Hot it works in Turkey
Turkish law provides that in the event of a denied boarding, the air transport operator performing the flight has to make an announcement to find passengers who will voluntarily waive their reservations in return for benefits to be agreed on between the passenger and the air transport operator.
The airline is also obliged to assist these volunteers and provide them with alternative flight options and with the necessary passenger care services, such as meals and refreshments, means of transport and accommodation etc.
The compensation sum can be paid in cash, via electronic remittance, bank payment orders, or bank cheques. However, it can also be paid with travel vouchers and/or other services if the passenger consents to it.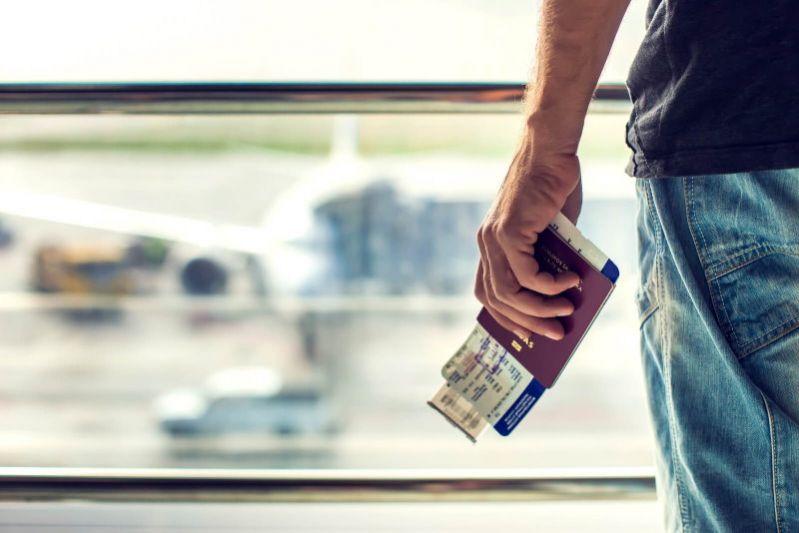 Options in Israel
In Israel, if you are denied boarding you will be entitled to certain benefits provided that:
your flight is scheduled to depart from an airport in Israel or to Israel;
you hold a confirmed reservation for the flight;
you have met the applicable check-in deadline;
you are not travelling free of any fare charge or at a reduced fare not available directly or indirectly to the public; and
you were denied boarding due to breaching the airline's conditions of carriage or for other reasonable grounds.
You may choose one between 3 options:
Reimbursement of the fare paid for your ticket for the part of carriage not used, and for those parts of the carriage used if, as a result of denied boarding, the flight is no longer relevant to your original travel plans. If necessary, you will be carried to the first point of departure in your contract of carriage on the earliest flight with suitable space available; or,
Re-routing (alternate flight) on the earliest flight with suitable space available to your final destination airport (or to another airport in the same town, city or region, in which case you will be provided with alternative means of transport in order to get to your final destination airport); or,
A re-route at a later date on a flight to your final destination airport (or to another airport in the same town, city, or region, in which case you will be provided with alternative means of transport to get to your final destination airport).
If you are denied boarding against your will and do not volunteer to waive your confirmed reservation, you will also be entitled to monetary compensation.
Flight distance (in KM.)

Schedule Landing Time

Compensation Amount

up to 2000

Within 4 hours from scheduled time

Over 4 hours from scheduled time

640(in NIS)*

1280(in NIS)*

up to 4500

Within 4 hours from scheduled time

Over 4 hours from scheduled time

1025(in NIS)*

2050(in NIS)*

above 4500

Within 4 hours from scheduled time

Over 4 hours from scheduled time

1540(in NIS)*

3080(in NIS)*
*NIS being the Israeli national currency - the new Israeli Shekel, 1NIS = 0.28224 U.S. dollars.
If you are denied boarding against your will, you will be entitled to:
meals and refreshments;
two telephone calls and one fax or e-mail (or reimbursement of the cost of the phone call);
hotel accommodation and transportation between the airport and the place of the free accommodation if you have to stay for one or more nights.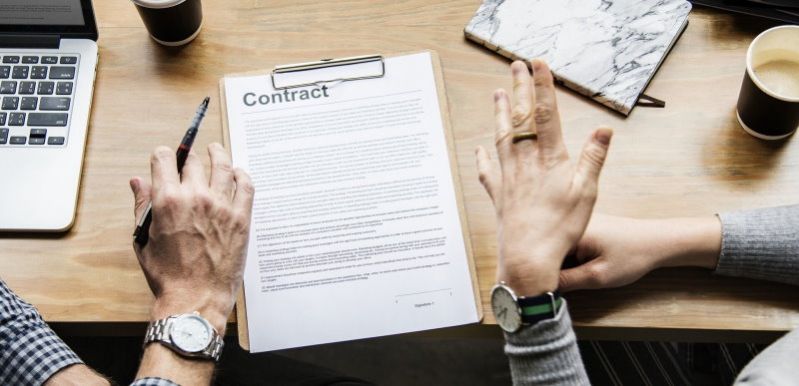 How to Claim Compensation for Overbooking
Denied boarding can certainly cause a lot of trouble and inconveniences and can seriously disrupt your travel plans. You have to be prepared for such a situation, know your rights and exercise them in your best interest.
You also have to know to whom you can appeal in order to help you claim your right. Remember: If you want to get compensation for denied boarding, do not accept to surrender your seat voluntarily. Don't just accept whatever the airline offers you in exchange for the seat you've booked.
Know that in the event that there aren't enough volunteers who surrender their places, anyone is likely to be denied boarding against their will. If you are one of those people, you should submit a request for compensation as soon as possible.
This is not an easy task, especially if you submit the request independently. You will most certainly need help from professional third-party companies if you want to ensure you'll receive the compensation.
Lawyers aren't the best option because you have to pay fees even though compensation has been denied to you. We, however, get paid only if we manage to get you the compensation.
The process is very simple. It takes you about 3 minutes to submit the claim, and we take care of the rest. You can claim compensation for such an event within the last 3 years.
We receive 30% of the collected compensation. Therefore, it's not only in your best interest to let us do the work for you, it is also in our interest. And so, we will do everything that is legally possible in order to help you get the compensation, even if it means taking the case to court.
Airlines cannot simply brush us off, because they are aware of the fact that we will pursue the case until we come to the desired outcome.
Denied Boarding Compensation FAQ
Can I get a refund if I was denied boarding?
Yes, you can get a refund in case of an overbooked flight, plus a denied boarding compensation of up to €600 in the European Union.
How much can you claim for denied boarding?
In the EU you can claim as much as €600 according to denied boarding regulations. The total amount depends on the flight distance.
What is the EU regulation for denied boarding compensation?
Such a flight disruption is covered by the EU law 261 from 2004. The EU regulation also covered flight delays, cancellations, and missed connecting flights.
What happens when you are denied boarding?
If you are denied boarding, you can choose between a re-routing or a ticket refund. Besides these, the airline must also pay compensation. How much compensation you can get depends on where the disruption happens and the flight distance.
Are airlines required to compensate for bumped flights?
Yes, airlines must pay compensation if they deny you boarding without citing extraordinary circumstances.