Flight Delay Compensation in the UK: Explained
Claim up to £520 (€600) for a Delayed Flight
We've been assisting passengers for more than 6 years. Join more than 130,000 passengers who've trusted AirAdvisor with their flight delay compensation claims.
"Excellent" -
5625 reviews
Experiencing a flight delay is stressful and typically leads to out of pocket expenses. Almost 86% of air passengers do not file a claim for compensation due to lack of knowledge.
Remember that in most flight delay cases, the UK or EU law protects you. You may be entitled to flight delay compensation of up to £520 (€600) if your flight was delayed by 3 hours.
EU Regulation 261 was incorporated into UK law (also known as "UK261"). That means you have exactly the same passenger rights to claim compensation as you did when the UK was part of the EU. The only thing that changed is that the amount of compensation is now in Pounds.
Our team of travel and legal experts prepared this all-in-one guide to explain your passenger rights to claiming compensation for delayed flights. We analized information gaps and worked hard to prepare this as comprehensive as it can be, so you can rely on this information without looking for anything elsewhere.
We also tried to respond to frequently asked questions, so you are completely informed about how to deal with airlines in cases of flight delays, be it in the UK or Europe.
If you don't wish to waste your valuable time doing all the routine yourself, you can add your travel details to our flight delay compensation calculator to find out if your flight is eligible for compensation (in under 3 mins).
Check Your Flight Delay Compensation Claim
What Is Flight Delay Compensation?
European Commission introduced EU Regulation 261 (EC 261) to regulate EU passenger rights protections, which became a binding law in all EU countries.
At the end of Brexit, EC 261 became a UK law. The name of the new UK law is "Regulation (EC) No 261/2004 (as amended by The Air Passenger Rights and Air Travel Organisers' Licensing (Amendment) (EU Exit) Regulations 2019)". It is commonly referred to as "UK261".
Depending on a flight itinerary, UK passengers are currently protected by either UK261 or EC261, which provides the same level of protection.
This law was introduced with the aim to ensure a baseline protection for air travellers. In particular, it obligates airlines to compensate passengers for inconvenience and lost time from long flight delays (delays for 3 hours or more).
While the law favors passengers, it provides for some exception to balance airlines' rights. In certain cases that are beyond an airline's control (commonly called 'extraordinary circumstance'), an airline is released from liability to pay compensation.
Check eligibility of your Flight Delay claim
UK261: UK Flight Delay Compensation Key Points
EU Regulation 261 (EU261) has been incorporated into UK law (UK261) providing you with the same rights as the European law.
Flight Delay for more than three hours may enable you to claim up to £520 in compensation.
The airline must be responsible for delay for a claim to be valid (common examples: technical breakdown or operational difficulties).
Your flight is covered if it departed/arrived from/to the UK with a UK or EU airline, you should have the right to compensation.
Your flight is covered if it was to/from the EU and/or UK.
Non-UK airlines' delays are covered only if the flight departed from the UK or EU.
You have six years to claim (UK261 claims).
You have an e-ticket and boarding pass proving that you checked in for your flight on time.
Put in your flight details. We'll check and tell you if you are eligible for flight delay compensation.Check your eligibility for compensation
UK261 Compensation Claim: What Flights Are Covered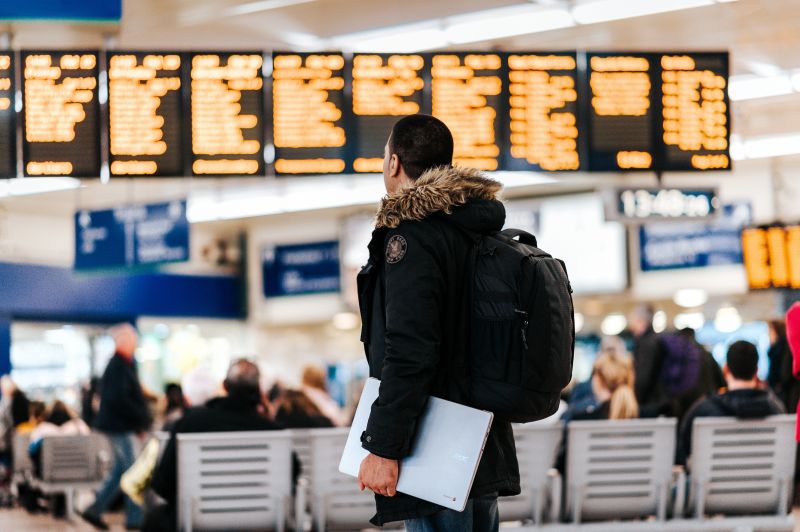 Your travel route will determine which law will apply. But if your flight was bound to or from the UK, your flight is covered by UK261 regulations.
You have the right to claim compensation under UK261 law if your flight:
Departed from the UK with any airline
Arrived in the UK with a UK or EU airline
Arrived in the EU with a UK airline.
Notable exception: flights from outside the UK with a non-UK airline are not covered by UK law.
Here are additional requirement of the UK Law for the validity of your claim:
Your flight travel concluded within the last six years.
Late arrival by more than three hours, and it was not caused by "extraordinary circumstances".
You had paid for the ticket and had not agreed to release your claim for vouchers offered by your airline.
Tip: right to compensation is available to residents or citizens of any country and it does not depend on nationality or residence.
Free yourself from the hassle of handling the claim by yourself, let the AirAdvisor team help with your Flight Delay ClaimCheck Your Flight
Claim Compensation: EU 261 Regulation - What Flights Are Covered
If you travelled to or from the EU or within Europe, EU Regulation EC261 shall cover the following:
Flights departed from the UK with arrival in the EU with an EU airline
Flights departed from the EU and arrived in the UK (any airline)
Any European flight (any airline)
Notable exception: flights from outside the EU with a non-EU airline are not covered by EU law.
The list of countries for the purposes of compensation for delayed UK or EU flights has been extended. Besides the 27 EU member states and the UK, it also contains other countries such as Norway, Iceland, Switzerland, and nine special territories.
In some cases, your flight may be covered by both UK261 and EC261. That means you can bring a claim to the UK court or the court of the respective EU country.
Example: Ryanair flight delay that departed from Berlin to London. In this case, you can claim either in UK or Germany.
Expert's Insight: while some UK based solicitors advise clients to bring claims in the UK (in our view, to get more business), it can potentially put you in a disadvantaged position. Some EU member states' court practices are more Pro-passenger than the ones in the UK.
Example: Bott & Co Solicitors Ltd v Ryanair DAC court decision set a "pro-airline" precedent allowing UK airlines to deny claims submitted by third parties if the claim was not initially submitted by the passenger directly. Basically this requires passengers to submit claims directly to an airline first and allow the airline 28 days to resolve a claim before a passenger can seek professional help. It fundamentally limits the right of UK air passengers to seek justice at their discretion.
UK Airlines now heavily rely on this UK court precedent as an effective technic to reduce compensation payouts to passengers. On the other hand, none of the EU countries have such a requirement. Generally, EU courts have a more favorable regime for passenger claims resolution.
Since many airlines refuse to pay claims without proper legal process, correct choice of court is important. Court selection for claims resolution depends on many factors and it is better to be done by a professional claims management company, such as AirAdvisor, or another one of your choice, as there is no notable international law firm that handles passenger claims that would be free from a local country bias.
Tip: right to compensation under Regulation EC261 is available to residents or citizens of any country and it is not limited to EU nationals or residents.
Get professional help. Rely on AirAdvisor 6+ years of expertise
What Are the Delayed Flight Compensation Rights for UK Citizens?
Both UK and EU laws do not discriminate based on citizenship or residence. That means that country of your citizenship or residence does not influence your rights to compensation under either UK or EU law.
Application of UK and EU law depends on the country of airline registration and the country of the departure airport. By default, the country of flight departure laws will apply and can be relied upon to bring a claim against airline.
The chart below should help you to understand better which law you can rely upon.
| | | | |
| --- | --- | --- | --- |
| Itinerary | EU Airline | UK Airline | Non-EU/ Non-UK Airline |
| Departure from the UK / EU with Arrival in the UK / EU | ✔️ Covered | ✔️ Covered | ✔️ Covered |
| Departure from the UK / EU with Arrival outside the UK / EU | ✔️ Covered | ✔️ Covered | ✔️ Covered |
| Departure from OUTSIDE the UK / EU with Arrival in the UK / EU | ✔️ Covered | ✔️ Covered | ❌ Not Covered |
| Departure from OUTSIDE the UK / EU with Arrival OUTSIDE the UK / EU | ❌ Not Covered | ❌ Not Covered | ❌ Not Covered |
Example of the last category of flight: Emirates Airline flight from Dubai to London is not covered by UK or EU Regulation, however UK261 will cover the same flight from London to Dubai.
AirAdvisor is happy to help with your claim, so you can avoid stress dealing with airlines and complicated laws. We work based on a No-Win, No-Fee basis.Check Your Flight
How Long Does My Flight Have to Be Delayed to Claim Compensation?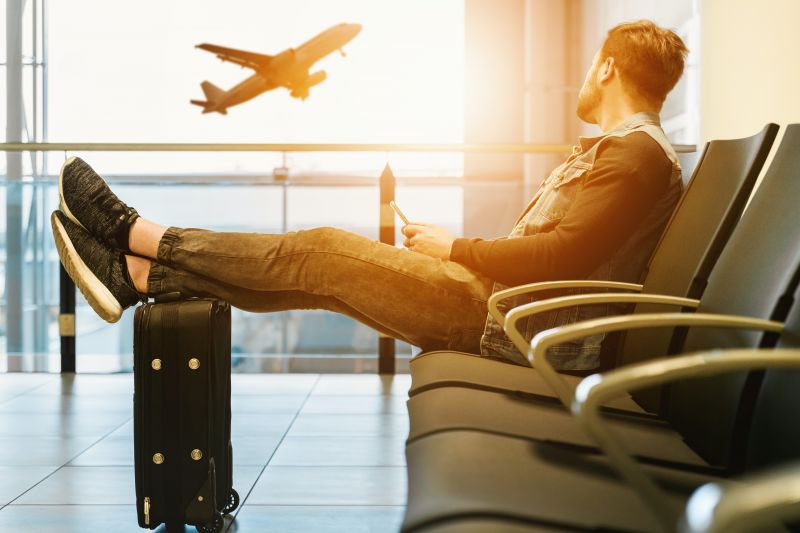 Three hours is the minimum delay that would make you eligible for claim compensation for a delayed flight.
It is the actual delay at your final destination that matters for purposes of delayed flight compensation (actual arrival time vs. scheduled arrival time). This is an important distinction as in cases of delayed departure airlines typically try to make up time during a flight shortening period of delay at arrival.
Example: if British Airways departed 3 hours and 10 minutes late, but the delay at arrival was only 2 hours and 45 minutes. Passengers of such flight cannot bring a claim for compensation.
If you are unsure how long your flight was delayed for - don't worry; you can still submit a claim with AirAdvisor risk-free. Our team will check your claim and give it a benefit of the doubt by submitting it to an airline. As we work based on No-Win, No-Fee model, there is no downside in submitting a claim with AirAdvisor.
Flight Delay Compensation – How Is Flight Delay Calculated?
Definition (source: European Court of Justice ruling in 2014, which rulings have been carried over into UK law):
"Arrival time" is the time when the aircraft arrives at the final destination and its doors are opened, not when the plane touches down or reaches an airport terminal.
Such a pro-passenger legal interpretation is explained by the fact that when doors are opened, passengers are typically allowed to leave the plane and as such flight delay is ceased.
Pro Tip: sometimes an airline might land only 2 hours 50 mins late, and you might think that you do not have the right to claim compensation as it is less than 3 hours. However, sometimes it might take up to 25 minutes for an airplane to come to a complete stop and be allowed to open the doors for passengers to safely disembark the plane. Remember that such a time difference might make you eligible for compensation.
Check if my flight is eligible for compensation
Delayed Flight Compensation UK: How Much Compensation Can You Get for a Flight Delay?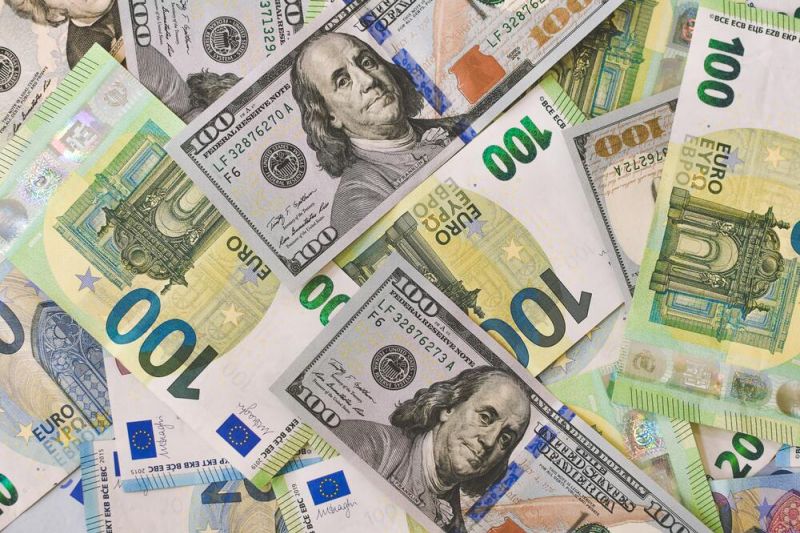 The short answer is simple - between £220 and £520 (€250 and €600) of compensation if a plane is delayed for three hours or longer, regardless of price of the ticket.
The exact compensation amount for a flight delay depends on the distance of your flight. The longer the length of your journey, the higher the amount of compensation.
Just remember that the EU and UK flight delay compensation has the same value (refer to the helpful chart below with amounts of compensation).
Test your knowledge: can the amount of compensation be higher than the price of a ticket? Yes, compensation amounts are set in the law and do not depend on the ticket price you paid.
Check how much can I claim for my late arrival
UK Regulation 261: Determine the Amount of Compensation for Your Delayed Flight Claim
Depending on your travel itineraries, you can decide if you want to pursue your compensation claim under UK261 or EC261.
Here is a simple table to check how much compensation you can claim in case of airplane delay. If you ask yourself, 'can I claim for my delayed flight', the table below also shows how long a flight delay should be to claim compensation.
Flight Delay at Final Destination

Travel Distance of Your Flight

all flights, less than 1,500km

ex. London- Berlin

all internal UK/EU flights, more than 1,500km

ex. London - Lisbon

all non-internal UK/EU flights, 1,500-3,500km

ex. London – New York

all non-internal EU flights, more than 3,500km

ex. London – Dubai

less than 3 hours

no compensation

3 hours or more

£220 (€250)

£350 (€400)*

£350 (€400)

£520 (€600)

More than 4 hours

£520 (€600)

never arrived

£520 (€600)
* For internal EU flights over 3,500 km with late arrival from 3 to 4 hours, an airline may pay a reduced compensation in the amount of £260 (€300).
Tip: Flight Distance is measured from initial departure to the airport of final destination (provided such travel was made under the same booking, not separate tickets).
Request to evaluate my compensation claim
UK law sets the amount of compensation in Pounds. EU law sets the amount of compensation in Euro.
Since currency exchange rates fluctuate a lot, it makes sense to determine which law to rely upon to ensure the maximum amount of recovery for your claim.
If you travelled from Europe to the UK, you may be eligible to make such a choice, as both EU and UK laws should apply in such a case. Likewise, if you fly an EU airline from UK, you should also have a choice.
The airline compensation calculation of the amount might need to be clarified. AirAdvisor can help you out with it. Thanks to our free flight delay compensation calculator, we can provide you with the exact amount.
Calculate amount of compensation for my late flight now
Flight Delay Compensation: What Are My Rights if My Plane Is Delayed?
You are entitled to compensation if you arrive at your final destination 3 hours later than planned.
The airline must be responsible for the delay (e.g. technical problem), i.e. the delay shall not be a result of "Extraordinary Circumstances".
Right to Care: the airline has to provide food and drink after 2 hours of delay and hotel accommodation if your flight is delayed overnight.
Right to seek reimbursement of out-of-pocket expenses, which in most countries can be claimed in addition to a compensation claim.
You might have additional rights explained below, depending on your case.
Let AirAdvisor help you claim flight delay compensation (No-Win, No-Fee)
What Are "Extraordinary Circumstances" for Flight Delays?
Sometimes you might experience a delay in flights due to extraordinary circumstances. Extraordinary circumstances are events that are considered to be beyond the airline's control. In such cases, airlines do not have to pay compensation. Here are a few examples of situations that are beyond the airline's responsibility:
bad weather (not all bad weather is an excuse for an airline)
air traffic control
airport service disruptions
political unrest
bird strike, lightning strike
safety or security reasons
terrorism
Airline Strike vs. Airport Strike: sounds similar but leads to different passenger outcomes.
Airline Strike is considered an event within the airline's reasonable control. As a result, the airline must pay compensation for delayed flights caused by the airline's employee strike. Court precedents have confirmed this.
Airport Strike is an event that airlines have no control over, and in such cases airlines are not liable to pay compensation or reimburse out of pockets costs incurred by passengers.
While most airlines act in good faith and rely on true events of extraordinary circumstances, some carriers may try to manipulate such events for convenience to try avoid paying compensation claims to passengers. It can be challenging to verify if extraordinary circumstances exist, as in some cases, only the airline or airport can access such information.
For this reason, both UK Law and EU Law put a burden of proof on airlines, which means that airlines (not the passengers) must provide evidence to substantiate extraordinary circumstances. Most airlines will not comply with this requirement at pre-court stage, and as a result, some cases may end in court and airlines would only then present such evidence.
For example, on June 11th 2020, the European Court of Justice ruled (Case C-74/19) that airlines must prove that they did everything they could to re-route affected passengers at the earliest possible opportunity. This includes other airlines, direct and indirect flights or other transportation means.
Thus, even in extraordinary circumstances, airlines still have to prove they did everything possible to prevent either long delays or cancellations.
CHEATSHEET: You are entitled to flight delay pay if it happens due to the fault of an airline:
inconsistencies in the schedule
operational issues (the airline staff is not prepared for the flight - technical fault)
'wildcat strikes' (airline staff strikes)
technical problems (except for hidden manufacturing defects), and others
Still, trying to determine if your claim is valid? File your claim with AirAdvisor and let our team do a due dilligence and help your caseSubmit My Flight Delay Complaint
Delayed Flight Claim: Stick to Cash and Avoid Airline Vouchers
Useful stat: more than 84% of travel vouchers expire unused.
If you've seen such headlines, you know there is a good reason why airlines offer passengers vouchers so much. There is only one good reason for it: to reduce payouts.


If the airline offers you vouchers or miles, our general advice: do NOT accept vouchers unless you are otherwise not eligible for compensation (bad weather, minor delay, etc.) and the airline offers it to you in good faith. In this case, you have nothing to lose.
Airlines know that most vouchers expire unused and love this option. Some airlines would wish you to sign a release form to waive your claim; others would do it without a release. In any event, airlines know that passengers who receive a voucher will unlikely claim compensation later. If so, airlines will ring-fence many such claims referring to the receipt of vouchers. Legally speaking, a voucher by itself shall not deprive you of a right to claim, but this tactic works well for airlines anyways.
Vouchers are typically subject to many limitations on use. Often there are restrictions on voucher redemption by another person if you do not plan to travel yourself before the expiry date, etc. It is just not as good as cash.
Both UK and EU Regulations mandate that compensation or refunds shall be paid by airlines in cash, electronic transfer, or checks unless a passenger voluntarily accepts vouchers instead.
Don't accept airline vouchers. Let AirAdvisor help your case.Claim up to £520 for my flight delay
What Can I Claim for a Delayed Flight: Out-of-Pocket Expenses
Have you ever asked yourself, 'whatcan I claim for a delayed flight?' Just airline late flight compensation, or do I have other rights? Don't wait any longer and learn about additional rights if your flight is delayed.
Right to Reimburse Out of Pocket Expenses
The airline shall compensate additional expenses you incurred while waiting for the flight, if eligible. Such extra expenses may might include meals, taxis, hotel accommodation, and others unless the same was provided by an airline free of charge.
It is essential to know that you retain the right to claim flight delay compensation if you are offered the services mentioned above. Such reimbursement is in addition to your right to claim compensation set by the law.
Often air carriers offer travel vouchers, which you can use for other flights in case of flight disruptions. Be careful when accepting any airline voucher for a delayed flight. Usually, a passenger loses the right to claim compensation for a delayed flight if he signs a consent form to use such a voucher. Vouchers for food or incidents are typically safe to accept.
If it is still confusing, refer to the AirAdvisor checker for flight delays. It is the simplest way to see your eligibilityCheck Your Flight
How to Claim Flight Delay Compensation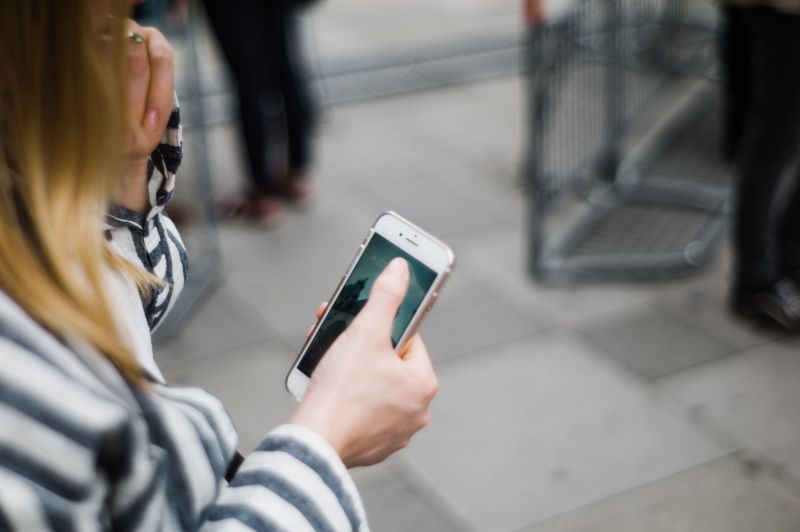 What to Do When Your Flight Is Delayed
Have you just heard the announcement about your airplane delay? Stay calm. Here is the basic guideline on how to claim compensation for delayed flights:
inquire the airline for a reason for the flight's delayed departure (get some written proof of delay)
don't throw away your boarding pass and other travel documents such as booking reservation (all flight details and documents are important)
note down the original arrival time to your destination (ex., take a photo of your boarding pass)
collect proof ofairplane delay: make a photo of the departure board or screenshot of the announcement by the airline confirming the airplane delay
ask airline crew members to provide you with complimentary meals and refreshments
ask for a refund on delays or return flight if a delay is more than 5 hours
ask for accommodation and transportation for a overnight flight delay
do not throw the receipts if you incurred additional expenses while waiting for the airplane delay: for meals and water and, in some cases, for hotel, taxi, etc. unless provided by the airline
do not sign any waivers - you may lose your right to travel delay compensation (remember that most flight vouchers include such a waiver that states the airline no longer has to compensate passengers)
Check if your flight is eligible for compensation via our free claim checker.
Documents You Need to Claim Flight Delay Compensation
Airlines have different procedures and requirements regarding the necessary documents to make a successful delayed flight claim. We recommend keeping all the records and receipts and taking any pictures of flight delay status, as it might be helpful.
Filing a claim with AirAdvisor might be advantageous for you, as we know the exact requirements of each airline. Additionally, most airlines will reject or ignore your claim if filed directly, through a flight delay compensation letter, because the airline knows that most people will give up after trying it once. Many airlines intentionally make it more difficult for passengers to claim compensation to deter people from claiming.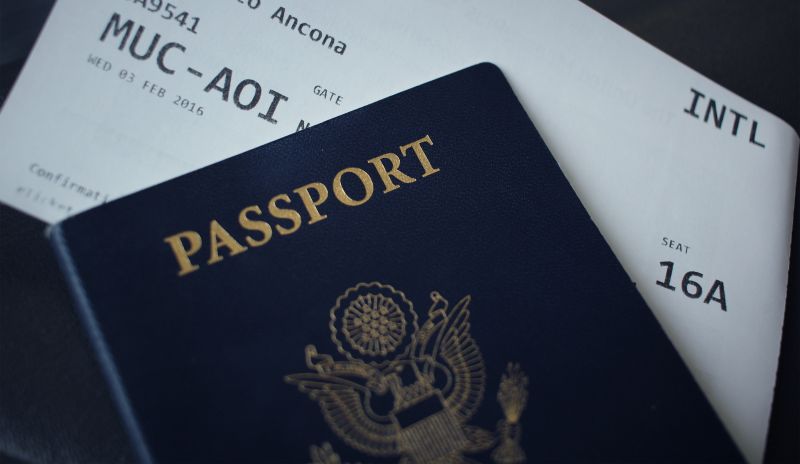 Delayed Flight EU Compensation: Deadline to Claim
You should file a delayed flight claim within a specific deadline to get compensation. The deadline to apply for late flight compensation is defined by:
the Law of the country of original departure, or
the Law of the country where the airline is headquartered.
UK law allows you six years to make a claim, while in EU countries, such a period is set by each country individually (generally speaking, it is three years. However, some countries have one year only). You can read complete information about European Union deadlines to claim compensation for delayed flights in our Flight Delay Compensation Time Limit guide.
Insight: Beware, there are cases when airlines deliberately delay the process by waiting for the expiration of the statute of limitations so that they can deny paying compensation. You should file a claim for your travel delay immediately after your flight disruption.
Tools to Help You Claim Compensation for Delayed Flights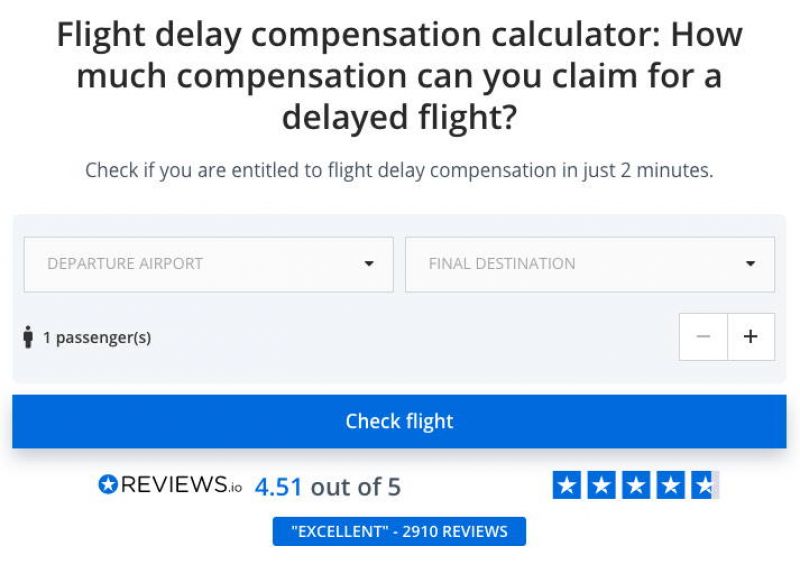 Flight delay compensation calculator
You can check your eligibility and convert your flight delay into a compensation claim in just 2 minutes. It is so easy and convenient to check and submit a claim in this way.
AirAdvisor has handled more than 110,000 claims for our clients; let our team handle your claim.
Free flight delay compensation calculator

Flight Delay: Additional Passengers Rights
Right to Care: Free Meals and Accommodation, Refund and Beyond
Moreover, you are entitled to late flight delay compensation even if an airline has offered you complimentary meals, refreshments and vouchers in the light of waiting. You should also receive free hotel accommodation in case of an overnight delay.
The airline shall provide passengers with complimentary meals and refreshments in case of the following delays:
| | | | | |
| --- | --- | --- | --- | --- |
| Travel Distance of Your Flight | all flights, less than 1,500km | all internal EU flights, more than 1,500km | all non-internal EU flights, 1,500-3,500km | all non-internal EU flights, more than 3,500km |
| Your Waiting Time in the Airport | 2 hours or more | 3 hours or more | 3 hours or more | 4 hours or more |
Right to Refund in Case of Long Delay
If your flight delay is more than five hours, you can request a full ticket refund and a return ticket back to the original point of departure or an alternative flight to the final destination. UK Civil Aviation Authority re-enforced this right on its official website, so airlines comply with it.
Flight Delay Compensation: Business Travel
Most travellers believe that if a company purchases tickets, the passenger is not eligible for compensation while travelling for business. That is not the case, as both UK law and EU law state that it is the passenger that suffered and has the right to claim compensation regardless of who paid for the ticket.
Need help with Claim for a Refund? Put in your flight details and submit your claim within 3 minutes risk-freeCheck Your Flight
Flight Delay Claim: How Long Until You Receive Your Money
The time it takes for your flight delay claim to get processed varies from airline to airline. Most of them state that they will analyze your claim and either approve or deny it within 30 days. If your flight delay claim has been approved, you may have to wait for up to another 14 days before payment is made into your account.
However, if you submit the flight delay claim on your own there's a big chance that the airline will wait until the last possible day to deny your claim. That's because they rely on the fact that not many passengers know their rights and they use this tactic to discourage further action.
If you want to increase your chances of obtaining your flight delay claim, and get your money faster, you should use our services from the beginning.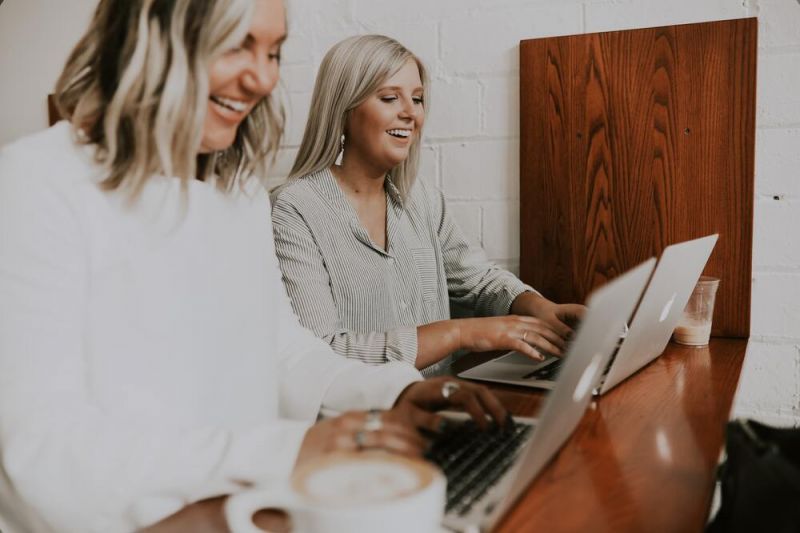 Why AirAdvisor?
AirAdvisor is a trusted professional with 6-years of experience in airline passenger rights protection. We have handled more than 110,000 cases with delayed or cancelled flights like yours.
Henceforth, you no longer have to wonder how to apply for compensation because AirAdvisor has simplified the process for you.
Submitting a claim with AirAdvisor is risk-free. If we don't get you paid, we don't get paid. So we work hard to achieve a successful collectionSubmit Your Claim Risk-Free
Why use AirAdvisor for Flight Delay Compensation Claims?
AirAdvisor has been helping passengers for more than 6 years and has legal partners across EU to enforce claims in courts.
More than 110,000 claims handled before you. That's why we work based on No-Win, No-Fee basis. If you don't get paid, we don't get paid. Our commission is withheld from the airline payout.
AirAdvisor is the lowest-cost service provider rated 4.6 out of 5 based on more than 3,500 verified reviews.
you can use our free flight delay compensationcalculator to find out instantly if you are eligible for airline compensation.
Once you file a claim with AirAdvisor, you can avoid headaches from dealing with airlines. Our team will do all the hard work for you: from case preparation to filing your lawsuit in court.
you do not have to pay anything. AirAdvisor will fund valid claims to go to court.
Airlines are more likely to pay compensation when AirAdvisor steps in, as they know our collection efforts.
You can still pass it to our team if you have already submitted your flight delay claim to the airline. We'll get your airline compensation for you.
Submit My Delayed Flight Claim To Get up to £520
FAQ: More to Know About Your Flight Delay Compensation
How long can a flight be delayed without compensation?
Flight delay of less than 3 hours will not permit you to claim compensation.
Can I claim compensation for a delayed flight due to bad weather?
In most cases – No. However, there are rare cases when an airline can be responsible for not flying (usually, there is another reason, and the airline tries to avoid the liability, and you see other flights are departing). Generally speaking, a pilot in command has broad authority not to fly if it is unsafe, and the airline is not responsible for such delays.
When do you get compensation for flight delays, and when do you not?
Remember the basic rule that you can only claim compensation if a flight is delayed for three hours or more. You cannot claim compensation if a flight is late due to reasons beyond airline's control.
Tarmac delay: what is my late flight compensation?
EU law treats tarmac flight delays the same way as a regular airplane delays. Delay shall be three hours minimum for a compensation claim to be valid. The period of tarmac delay shall be calculated from the time airplane doors are closed. Regulations provide the right to disembark the plane in case of a tarmac airplane delay that lasts longer than five hours.
How to claim flight compensation UK?
You can claim UK flight compensation the same way you do for compensation for an EU late flight. You can submit a flight delay claim to the airline if your flight arrived late by more than 3 hours at the final destination.
According to the airline passenger rights flight delay, if your flight meets specific criteria, the airline should pay compensation of up to £520 (or €600 for EU airline), depending on delay and flight distance. If an airline rejects your complaint, you can bring it to court.
What if I don't have time to fight the airline? How to claim flight delay compensation in this case? You can always rely on the AirAdvisor team. Just fill in your basic flight details, and we will do the rest to collect your compensation for a late flight.
How much is flight delay compensation in Germany?
Airline obligations for delayed flights in Germany are the same as everywhere throughout the European Union. Refer to our article for more information about flight delay compensation in Germany.
What is flight delay compensation response time?
It depends on the airline. Airlines should reply within a month, but many airline may take 2-3 months to reply. So, be prepared to wait. You can also try to apply for your travel delay compensation with our help. Airlines are typically more responsive to AirAdvisor claims, as our legal partners successfully enforce claims in courts.
Flight delay compensation UK: how to calculate flight delay?
Airplane delay is calculated as the difference between scheduled arrival time and actual arrival time at the final destination (not a delay upon departure), which is determined when at least one of the aircraft doors is opened, and you can disembark the plane. Even if your flight departs with a delay of more than 3 hours, you can still recover time in the air and arrive with a minimum delay.
You can note the time when you can leave a plane as the arrival time. This precious piece of information is essential in calculating flight delay time to determine whether your claim is valid.
Use our flight delay compensationchecker to determine eligibility for your flight.
My flight was delayed - Can I get compensation?
Yes, according to the airline obligations for delayed flights in the UK, EU, Canada and Brazil, you can file a delayed flight claim for compensation. However, your flight must meet certain conditions, among which, being delayed at the final destination by 3 hours or more due to the airline's fault.
You also have rights to complimentary services for airline delays over 2 hours, such as meals and water (in some cases, also hotel and transportation).
Unfortunately, if your flight has been delayed within the United States, you are not entitled to compensation.
Can I claim compensation for my delayed flight with missed connection?
A flight with one or more connections (meaning two separate flights or more) within a single booking is viewed as a whole trip according to UK and EU law. If you arrive at the final destination airport three hours late (even if the first connecting flight had a minor delay), you may be eligible for airline compensation of up to £520 (€600).
How to claim UK flight compensation for connecting flights?
Indirect flights are subject to the same compensation rules of UK 261, stating if you arrive late by three hours or more, you can file a claim for up to £520 (€600) in compensation. You should submit your UK 261 claim with an airline that operated a disrupted flight. However, in some cases, you may be required to file a claim with the last airline of your journey.
UK law now requires passengers to submit claims directly to airlines and to allow 30 days for an airline to pay compensation. If you need help with your case, please file a claim with AirAdvisor, and our team will help you.
Learn more about your rights for flight delay compensation for missed flights on our website.
Am I entitled to compensation if my flight is delayed by 4 hours?
If your plane was delayed 4 hours or more, you might be entitled to compensation of up to £520 (€600). But if you are also interested in not continuing your journey and canceling the trip and seeking your ticket refund for unused travel – this right is only available if a delay is 5 hours or longer.
How much compensation for 12 hour's flight delay?
The amount of compensation ranges from £220 (€250) to £520 (€600) and depends on the flight distance if the delay was due to an airline's fault. The UK 261 law also provides you with the right to a full or partial refund of the unused portion of travel and can also demand a return flight to the original point of departure.
Can I claim if I've forgotten my flight details?
Forgetting your flight details shouldn't be an impediment. Just check your email for any messages from the airline of the travel agency you used to book your original flight. Even the smallest details can help.
Can you claim for other members of my family or friends who were also on the flight?
You should be able to make a claim for everyone as long as they appear on the same ticket or the same reservation, to be more precise. If the reservation was made by someone else, they should file the complaint themselves. If you decide to engage AirAdvisor, we would need every passenger to submit his/her claim, as we need an authority to act from each adult passenger.
Compensation for delayed flight: Cash or flight vouchers?
We strongly recommend against accepting vouchers, as it stands to benefit airlines, not passengers, due to many redemption limitations.
If my flight is affected by airports capping the number of flights, can I claim compensation or get a refund?
Although this will likely be considered extraordinary circumstances, however, you can still demand a full refund or replacement flight.
What is the Montreal Convention?
The Montreal Convention is an international treaty that sets out compensation rules for passengers in the event of flight delays or cancellations. The convention also outlines standards for other aspects of air transport, such as liability for lost, damaged, or delayed luggage. In short, it provides passengers with basic protection when travelling by air.
Do you deserve compensation for a 30 minute delay on a plane?
Passengers are not eligible for compensation if a flight is delayed by 30 minutes or less. However, depending on the airline and the circumstances of the delay, they may still be entitled to other forms of assistance such as meals and refreshments.
Can you get compensation for a 1-hour flight delay?
No, your flight should be delayed by at least three hours to make you eligible for compensation. A quick tip: delay is not calculated based on the delay at departure, but on actual delay at the final destination (indirect trip under the same booking).
At what point is a flight considered delayed?
If the actual arrival time is different from the originally scheduled arrival time as per the ticket when you made your reservation. If a flight departing time isn't on the schedule but the airplane lands at the estimated time, the flight cannot be considered delayed. To receive compensation, however, you need a delay of a minimum of 3 hours upon arrival.
Can you sue airlines for being late?
Yes, you can sue an airline if your flight is delayed. However, first, you should try to get compensation by submitting a complaint directly to the airline. If an airline fails to pay compensation, you can file a court complaint. Keep in mind that this will cost you both a lot of time and money. Alternatively, you could ask our legal team for help. AirAdvisor fund valid cases to go to courts and our solicitors will help collect your claim.