Most Reliable Airlines in the US - Top Carrier Rankings 2023 by AirAdvisor
Reliability is one of the most crucial factors when choosing an airline. We analyzed the following for 2022 and the first half of 2023 to get the all-important AirAdvisor Reliability Score:
5,280,320 flights for 843,622,986 passengers
479,074,813 bags
And we found that:
293,747 passengers were denied boarding
3,017,637 bags were mishandled
1,080,744 flights were delayed
106,544 flights were canceled
After our team of 5 skilled researchers compiled and reviewed the data over a period of many weeks, we are finally able to tell you the 3 most reliable airlines in the USA and how the other major US carriers stack up.
Top 3 Most Reliable Airlines in the US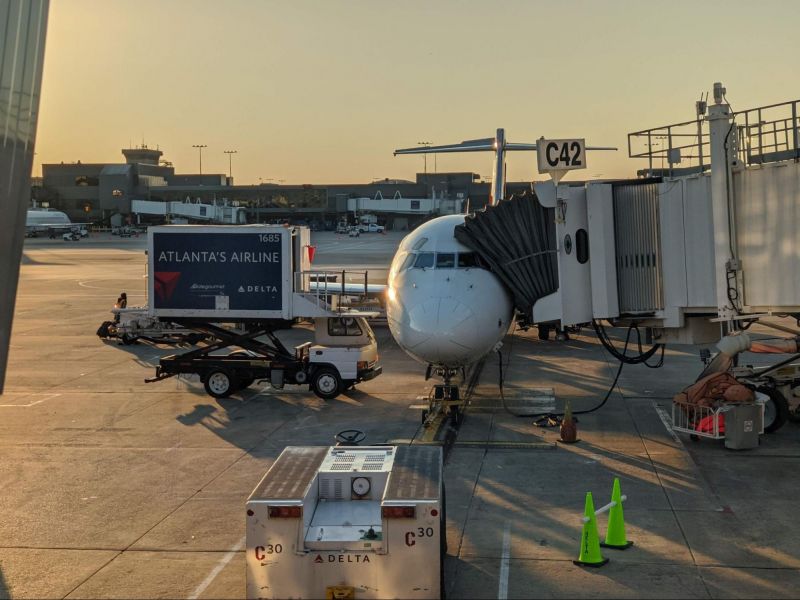 #1 Delta Airlines - The US' Most Reliable Airline
If you're looking for the most reliable airline in 2022 and 2023 overall, that title is awarded to Delta Airlines, who had the highest on-time flight percentage - 83.52% (2022) and 80.18% (2023).
Delta also tops the list for the lowest percentage of delayed flights, which you might expect with such a solid on-time rate. This is especially good to know when you're making plans for activities or events close to your arrival time or booking connecting flights.
Although Delta scored top overall, the airline is steadily in the middle of the pack for mishandled bags. They also rank among the worst for denied boarding, but the percentages are very small - 0.05% in 2022 and 0.07% in 2023. So, while they may have one of the highest rates of denied boarding, it still doesn't happen all that often.
Have you been denied boarding due to overbooking by Delta or any other of the top 10 US airlines? If so, check out what compensation you may be owed now.Check Your Flight
#2 Hawaiian Airlines
When we take into account all our factors, Hawaiian Airlines ranks #2 in the US. This Honolulu-based carrier definitely excels in handling baggage and is among the best at avoiding denied boarding.
Hawaiian Airlines had the lowest percentage of canceled flights in both years, but their relatively low scores for delayed flights and their on-time percentage keep Hawaiian out of the top spot.
While your flight might be delayed, it's likely it won't be canceled, and you won't be denied boarding. You'll also have one of the best chances of getting your bags once you arrive, which is never a bad thing.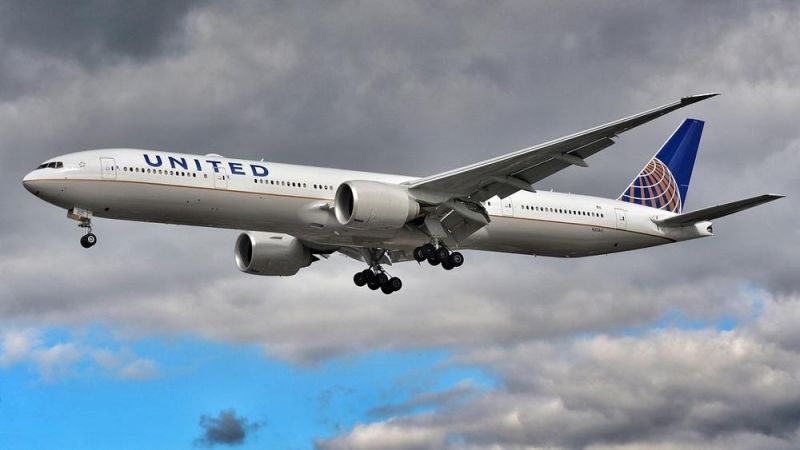 #3 United Airlines
United Airlines is awarded the third spot on our list, and it's safe to say that 2022 was a better year for them than the first half of 2023. In 2022, for on-time percentage and delayed percentage, United was second to our winner, Delta. In 2023, those numbers fell slightly but are still respectable, with 76.43% of flights arriving on time and 21.8% of flights encountering a delay.
This airline is also one of the frontrunners for low instances of denied boarding but doesn't fare as well for diverted flights or baggage handling. In fact, for mishandled baggage, United is the third-worst on our list.
Overall, United Airlines are reliable for getting you to your destination on time (most of the time), and they tend not to overbook flights, which usually results in passengers being denied boarding.
The Runners Up - Spots 4 Through 10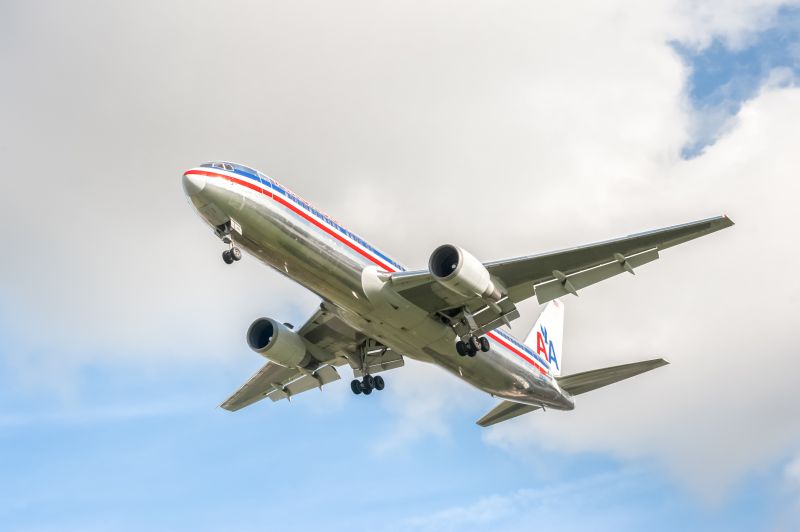 #4 American Airlines
American Airlines takes the fourth spot on our list but actually scores the worst overall for baggage mishandled in both 2022 and 2023. A potential reason for this is that American Airlines offered the most flights, which is a lot to manage. But surprisingly, they did not handle the most bags - that honor goes to Southwest Airlines.
As the largest airline for passenger volume in the US, it's nice to know that American redeems itself and has a very good track record, with an average of 77.64% of flights arriving on time.
#5 Southwest Airlines
As we mentioned, Southwest Airlines handled the most bags of any carrier we looked at. You might think that this would drop them to the lower end of the list for this category, but that's not the case. They are better with your bags than most of our top US airlines for reliability, including Delta, American, and United.
In 2022, Southwest's on-time percentage put them in 5th place - matching their overall position - but the good news is that this seems to be on an upward trend. In 2023, Southwest improved dramatically and was the second-best airline for both on-time and delayed percentages.
#6 Alaska Airlines
Alaska Airlines is a great option for anyone looking for reliable flights. Their average, based on the data from both years for on-time flights, is 78.39%. For delayed flights, it's 19.56%. These numbers are better than Alaska Airlines' overall spot of #6, but it's the baggage and frequency of denied boarding that drags the carrier down slightly.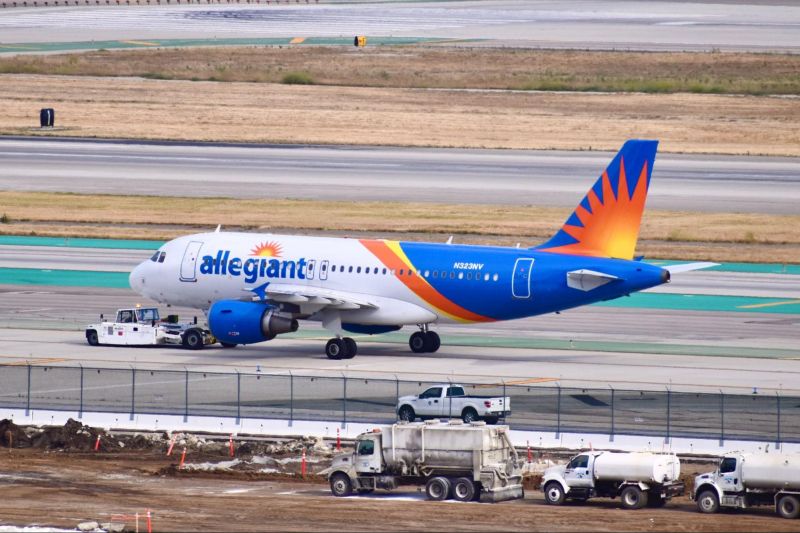 #7 Allegiant Air
Just because an airline is closer to the bottom of our list doesn't mean it doesn't do some things well. That's the case with Allegiant Air. Although they are among the worst for disruptions like flight delays and diverted flights, in 2023, Allegiant Air had the second-lowest percentage of canceled flights. Additionally, this carrier took the number 1 spot in both years for the lowest occurrences of mishandled bags.
#8 Spirit Airlines
It gets harder (although not impossible) to find positive things to say pertaining to reliability as we move further down the list. Spirit Airlines has good rankings for diverted flights (second and third-best), and in 2023, they got the #4 spot for mishandled bags. In 2022, though, their mishandled bags percentage of 0.61% put them third from the bottom.
Spirit's reliability was much better in 2022 than in 2023. Their on-time numbers of 76.22% and delayed flight average of 21.31% earned the budget carrier the #5 spot overall for that year.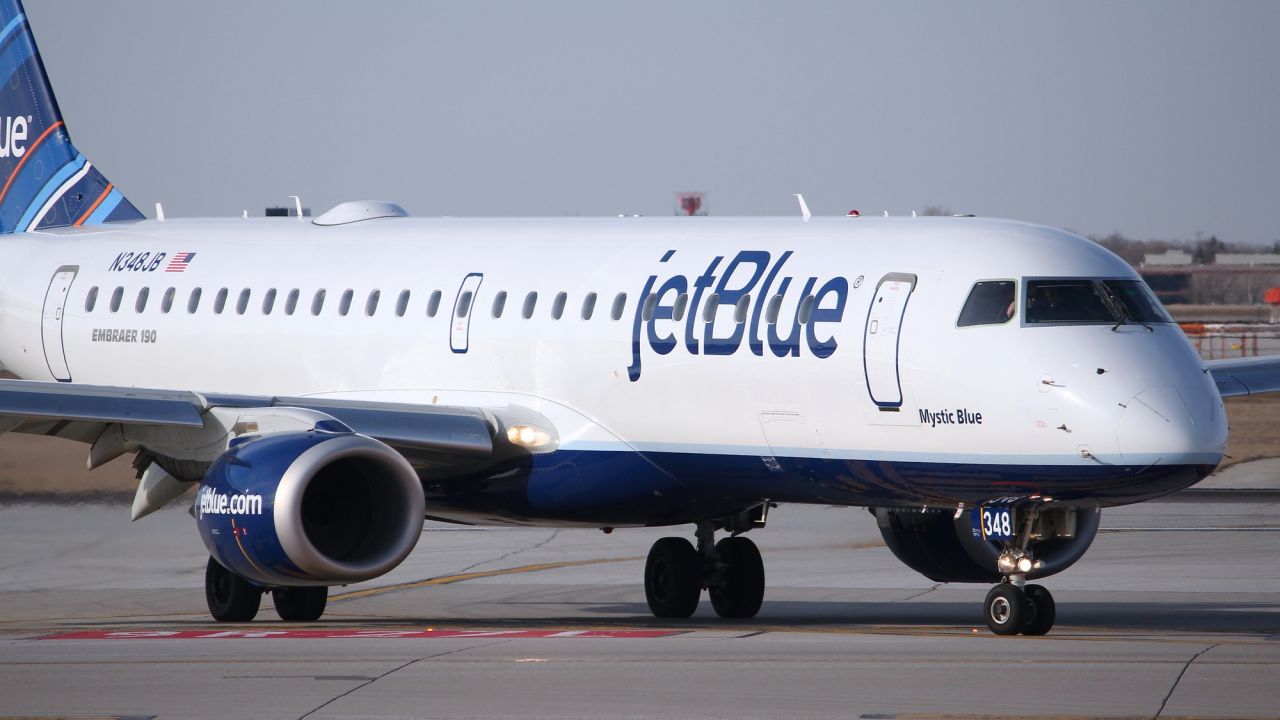 #9 JetBlue Airways
First, let's start with the bad news: JetBlue was actually the second-worst airline in the US for delayed flights and, therefore, overall on-time percentage as well in 2022. The airline improved drastically in 2023 and climbed steadily to the middle of the list for this key factor.
JetBlue's instances of mishandled bags are generally average, but JetBlue punches well above its weight with the third-lowest percentage for canceled flights. So, if you're booked on a JetBlue flight, chances are very good that you'll get to your destination - maybe just a little late.
When passengers have their flight canceled by the airline, they often have rights in the form of refunds or compensation. Check your eligibility with AirAdvisor today.Check Your Flight
#10 Frontier Airlines - The Worst Overall
Unfortunately, with any list like this, someone has to be in the bottom spot. Based on our AirAdvisor Reliability Score, it's Frontier Airlines that ranks the worst overall in the US. Luckily for this budget-friendly airline, it's not all bad news. Frontier Airlines is #3 in the US for the lowest percentage of mishandled bags.
The good news mostly ends there, with Frontier being either the worst overall or almost the worst in categories like canceled and delayed flights, contributing to it having the lowest on-time percentage in 2023 of 65.36%. Luckily, there are some great things to do at most airports while you wait for your flight.
AirAdvisor US Airline Rating - Top Carriers Ranked
Total Score 2022-2023
(delayed, cancelled, diverted)

Total Score 2022-2023
(baggage + denied boarding)

Consolidated reliability
score for 2022 & 2023

Points Awarded
(best = 10, worst = 1)

Overall Position

Delta Airlines

86.50

15.00

101.50

10

1

Hawaiian Airlines

55.00

37.00

92.00

9

2

United Airlines

65.50

21.00

86.50

8

3

American Airlines

67.50

14.00

81.50

7

4

Southwest Airlines

60.00

21.00

81.00

6

5

Alaska Airlines

61.50

15.00

76.50

5

6

Allegiant Air

30.00

39.00

69.00

4

7

Spirit Airlines

50.00

17.00

67.00

3

8

JetBlue Airways

40.00

23.00

63.00

2

9

Frontier Airlines

34.00

18.00

52.00

1

10
Criteria and Methodology
To get the most comprehensive result, we knew that it was not only important to look at flights but the instances of mishandled baggage and denied boarding as well. Since each airline handles different amounts of baggage and passengers and offers varying numbers of flights, each of our categories was taken as a percentage.
All our data was taken directly from the US Department of Transportation, and we focused on the whole of 2022 and 2023 up to the beginning of June.
Here's what went into each calculation:
On-time percentage: The total number of flights divided by the number of flights that arrived on time.
Delayed percentage: The number of delayed flights out of the total flights offered by the airline.
Canceled percentage: The number of canceled flights divided by the total flights.
Diverted percentage: Total instances of diverted flights as a percentage of the airline's total flights.
Bags mishandled percentage: The total number of bags reported as mishandled divided by the total number of bags enplaned (put onto the aircraft).
Denied boarding percentage: The number of passengers who were denied boarding as a percentage of total flights.
Just because an airline is reliable doesn't mean you'll never experience a delay. If you get delayed for 3 hours or more, even flying with the most reliable airlines in the US, compensation may be possible.Check your eligibility today!
Conclusion
| | | |
| --- | --- | --- |
| Category | Best | Worst |
| On-time arrivals | Delta Airlines | Frontier Airlines |
| Delayed flights | Delta Airlines | Allegiant Air + Frontier Airlines |
| Canceled flights | Hawaiian Airlines | Southwest Airlines + Frontier Airlines |
| Diverted flights | Hawaiian Airlines | JetBlue |
| Bags mishandled | Allegiant Air | American Airlines |
| Denied boarding | Allegiant Air + Hawaiian Airlines | Frontier Airlines |
As you can see, even if an airline ranks on the lower end overall, it doesn't necessarily mean that they don't have some good qualities related to reliability. And if you're curious about how these same airlines are rated for other categories, like comfort, price, customer reviews, and family travel, check out our post on the Top 10 Airlines in the US - Overall Best Rating for 2023.
Allegiant is the best at handling your precious baggage, and Hawaiian Airlines has the overall lowest percentage of diverted flights. In 2023, Southwest Airlines fell just short of the top spot for on-time percentage.
Now you'll know exactly what to expect the next time you board a flight using one of these US airlines, and if you run into trouble, AirAdvisor can help you claim compensation for delayed flights or even get a refund if your flight is canceled. Just know that these types of disruptions are most likely to occur with Frontier Airlines.
FAQ
What are the most reliable airlines?
The most reliable airlines in 2022 and 2023 in the US were Delta Airlines, Hawaiian Airlines, and United Airlines. Our AirAdvisor Reliability Score is based on delayed, canceled, and diverted flights, as well as instances of denied boarding and mishandled baggage.
What is the most reliable airline in the US?
Delta Airlines is the best airline to choose for overall reliability. Based on our AirAdvisor Reliability Score, this carrier tops the list in this category for both 2022 and 2023.
How do you determine airline reliability rankings?
The data involved in the AirAdvisor Reliability Score is comprehensive and includes over 5 million flights for more than 800 million passengers. We reviewed on-time, delayed, canceled, and diverted flights to get each US airline's percentage of total flights in each category. We also used the occurrences of mishandled baggage and denied boarding as a percentage of total bags or flights. The result is an overall score that takes into account every factor related to reliability.
No feedback