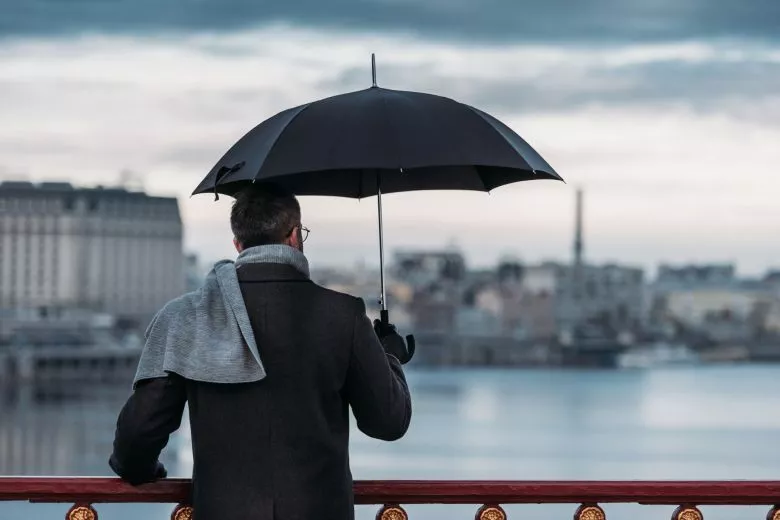 Can I take an umbrella on a plane? Travel Tips from AirAdvisor
Disrupted flight? You might have a right to compensation - up to $700Check Your Flight
While packing for your trip, at least once you had to ask yourself can I take an umbrella, will they accept it? In this article, you will find everything you need to know about bringing your umbrella to a cabin.
First thing first, you need to know that each airline has its own rules and therefore we always recommend to consult the website of your airline and airport or call the customer service contact number.
In case you booked your flight ticket with a travel agency, ask the question directly to them. The good news, however, is that umbrellas generally are allowed on board.
Throughout this article, we will inform you of certain policies that are generally common in most airlines. When it comes to transporting umbrellas, because although they seem harmless, it depends on their characteristics.
They can be considered by the airline or airport an object that threatens security. Usually, umbrellas must not exceed a length of 50-55 cm as a general rule (this length may differ for each airline).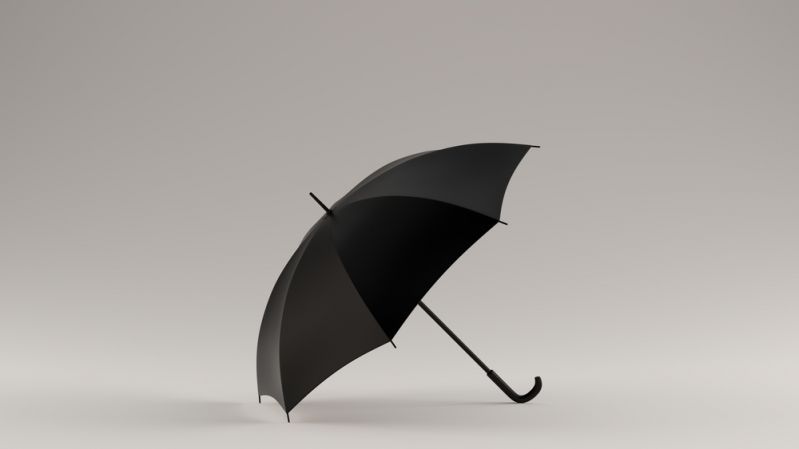 As for the weight of the umbrella, there are usually no specific requirements for its weight. But do not forget that carry-on baggage and luggage have the maximum permissible weight.
For hand luggage, it is usually 5-7 kg, and luggage - 15 kg. Therefore, when packing your suitcase, consider the weight of the umbrella so that you do not have to leave it as a gift to the airport.
Before your flight, check our complete list of things that you may or may not bring on board of the aircraft to avoid possible airport inconveniences.
What if I am ready to enjoy the vacations but my flight is delayed? Don't worry. You might be entitled to compensation of up to $700. Check your eligibility with our free flight delay compensation calculator.
Can I take an umbrella in checked luggage?
Umbrellas can be safely packed in checked baggage without any worries. But because it means less space for other things in your luggage, we recommend bringing it with you to a cabin. Keep on reading to know what restrictions you might encounter in such a case.
Сan I bring a large umbrella on a plane?
During an airport check, you should have no problem with an umbrella unless it exceeds the expected measurements, it is pointed, made of metal or sharp at the end. Those are expected to be inspected additionally and can even be taken away.
If you have no other option, and you risk carrying an umbrella that doesn't comply with the rules, approach the flight attendants and ask them politely if you can keep it for you during the flight.
If you have a place in a handbag and your umbrella fits in it, you will be sure that you will reach your destination with it.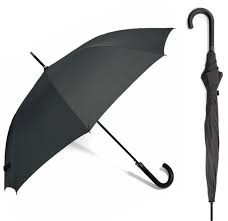 Сan I bring a small umbrella on a plane?
Short folding umbrellas are those that are 100% allowed - short, pointless. If possible, it is better to stick to these types of umbrellas, which are, after all, the most practical.
But there are exceptions to every rule! If your umbrella has obvious external defects (broken protruding knitting needles, etc.), then the airline or airport employees may not let you board the plane.
A very good suggestion (even more if you fly often) is that you buy specific umbrellas to be able to travel by plane. If you look for them online, you will realize that there is a wide range of umbrellas manufactured especially to be transported as hand luggage.
The truth is that they meet the characteristics that we have already mentioned (folding, short). These umbrellas are slightly lighter, simpler, and more durable.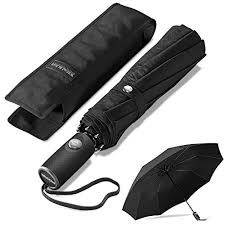 Can I bring a beach umbrella on a plane?
Whether you will be allowed to take a beach umbrella on board or whether you have to check it in depends on its design and size.
Generally, you can only carry a regular beach umbrella in your checked baggage. You most likely will have to pay if it is oversized according to the rules of the airline. Some of them have separate tariffs for the transportation of beach umbrellas.
It is convenient to get a compact beach umbrella, which when folded is similar to a regular one and can even be carried in hand luggage in size. Whichever beach umbrella you choose, make sure that it does not have a sharp end.
So I passed the security and everything seems going great but suddenly my flight gets delayed. Keep calm and find out more about what's happened with flight delay checker.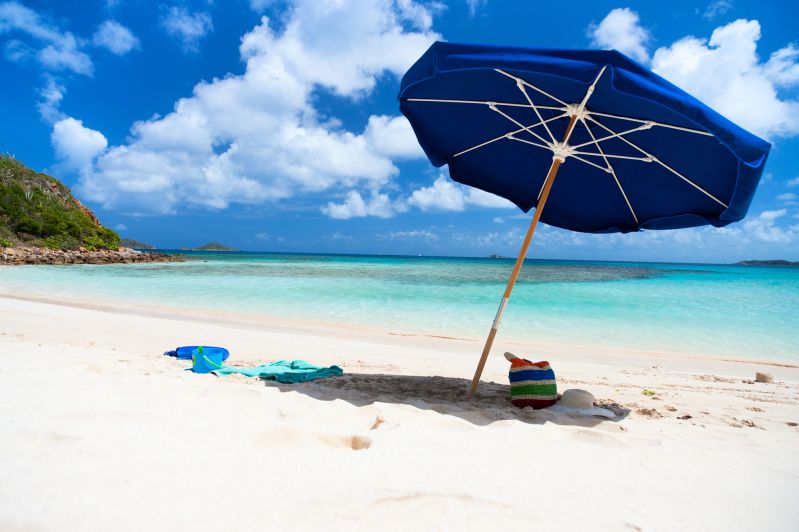 Airline regulations for passengers with umbrellas
Air France
If you are flying with them, you may bring your umbrella as an additional item and it will not count toward your hand baggage.
American Airlines
Although American Airlines don't mention umbrellas directly, you may take your umbrella on board and it will not be considered as the second item, so free of charge. However, expect it to be inspected properly.
Delta
The same rule applies to Delta, umbrellas don't count as an additional item, so you don't have to pack them in your bag, you can freely take them with you on a plane.
EasyJet
EasyJet complies with the rules for transporting umbrellas, similar to RyanAir, although their site does not directly mention umbrellas. At EasyJet, umbrellas are counted as a personal item if they are not carried in hand luggage.
KLM
On board of this airline, an umbrella is considered the personal accessory, and as long as meets the requirements (40 x 30 x 15 cm), you are free to bring it with you.
Lufthansa
This airline doesn't mention umbrellas in their documentation at all. We were able to find Lufthansa's tweet regarding non-foldable umbrellas. They recommend transporting your long umbrella in your checked luggage.
RyanAir
Umbrellas are allowed on board of Ryanair but are counted as a personal item. Umbrellas from 15 inches (38 cm) up to 21.6 inches (54 cm) in size are considered personal items.
United Airlines
Carrying an umbrella on board this airline is a little specific. Technically you can bring an umbrella free of charge along with your bag. However, at the time of check-in, you must be a member of the United MileagePlus program. Otherwise, you are only allowed to bring only one personal item and will be charged for everything extra.
WizzAir
One of the most common low-cost airlines in the former CIS prohibits carrying an umbrella both in hand and in hand luggage. You can understand Wizz Air: you need to beat off cheap tickets somehow. So the only chance for the customers of this airline to carry the umbrella on the plane is to check it in.
Conclusion
Do not hesitate to equip yourself with your umbrella, whether it is really necessary for your trip or not, you already know what precautions to take so that you can take it with you.
Folding umbrellas with flat ends are the most recommended. Before you must make sure of the requirements demanded by the airline and the airport in relation to the subject since rules are imposed with respect to this object (size and weight) for reasons of safety, space and comfort of the passengers of the plane and its crew.
At AirAdvisor, we help you make the right travel decisions by equipping you with useful information about tickets, flights and much more. And if your flight has been cancelled or delayed for any reason, we are here to help you obtain compensation for inconveniences.
Check your flight for free. Do you have a question you want to know the answer to? Leave us a comment and we will respond as soon as possible.
Had a Delayed or Canceled Flight to or from the EU?Check Your Flight
No feedback