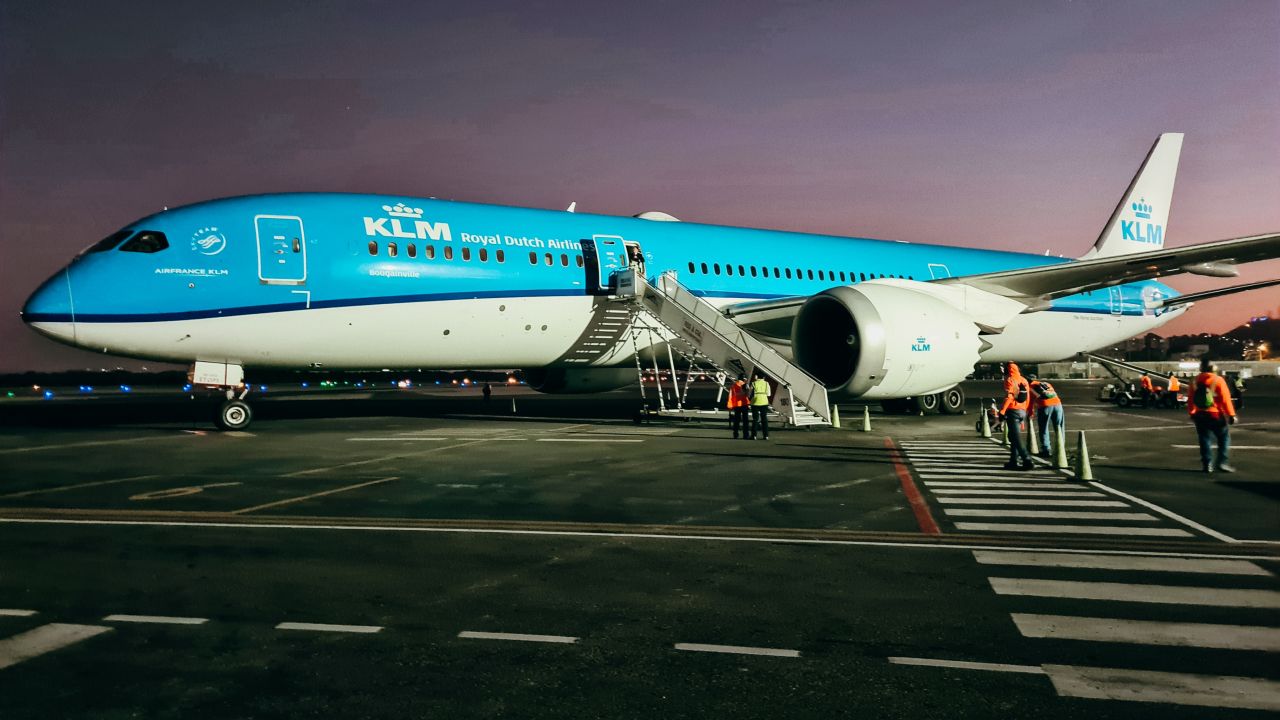 Travelling by air can present a variety of unexpected challenges, including delayed flights, flight cancellations, and other disruptions that can cause frustration and the need for resolution. At AirAdvisor, a trusted platform specialising in air passenger rights, we empower air travellers by providing comprehensive guidance and resources to navigate the complexities of airline complaints.
In this article, we explore making a complaint to KLM and explain how our expertise and support can assist you throughout the process. From understanding your rights as a passenger to discovering the appropriate channels for contacting KLM, we equip you with the necessary tools and knowledge to address any concerns that may arise during your travels with this Dutch airline.
What Can You Make a Complaint About?
You may wonder what makes up grounds on which to make an official complaint to KLM. The good news is you can complain about pretty much anything you felt inconvenienced by as a passenger, such as poor customer care, excessive wait times at check-in or a horribly uncomfortable seat. However, only a select number of flight disruptions legally entitle you to financial compensation.
If you're travelling out of the UK on KLM, for example, you may be eligible for flight delay compensation UK in the event of a delay over 3 hours. Another instance of a complaint that's like to end in compensation within the UK or EU is a complaint to KLM about a flight they cancelled less than 2 weeks before the scheduled departure date.
Aside from KLM delayed or cancelled flight compensation, you may also lodge a complaint requesting a full refund for a cancelled flight, or reimbursement for expenses incurred as a result of damaged luggage.
If your flight was delayed, canceled or overbooked within the last 3 years, you could be eligible for up to €600 in compensation.Check Your Flight
Know Your Passenger Rights
When travelling with KLM, having a solid comprehension of your entitlements as an airline passenger can be beneficial in case you face a flight disruption. This includes familiarising yourself with Regulation EC No 261/2004, commonly referred to as EU261. These regulations serve to safeguard your travel rights with the EU or on EU-based airlines, providing protection in cases of late departures, cancellations, boarding denial, and baggage problems.
Concerning KLM flights departing from UK airports, it's important to consider the provisions of UK261. This regulation aligns with EU261 and ensures that passengers travelling with KLM from UK airports are protected by similar compensation rights in the event of flight disruptions.
By understanding the intricacies of both EU261 and UK261, you can assert your rights effectively and seek appropriate compensation for any inconveniences you may have experienced during your KLM journey.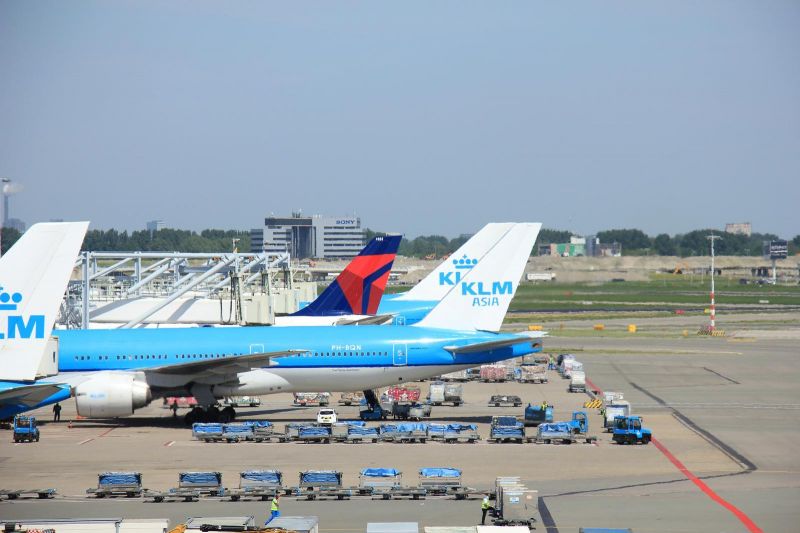 How to Make a Complaint to KLM
To ensure a smooth resolution process when submitting a complaint to KLM, it's crucial to supply all the necessary information. Consider incorporating the following key elements in your complaint:
Provide the specifics of your flight: This can include your flight number, the date of your flight, and where it was due to depart from. These details are vital for KLM to identify your specific flight and locate your booking accurately.
Describe the incident: Articulate the issue you encountered, such as a delay, cancelled flight or baggage concern cancellations. Be sure to include detailed information such as the duration of the delay, the reason provided by the airline for the disruption, or any expenses incurred.
Attach supporting documentation: Ensure your complaint is accompanied by related documentation that substantiates your claim. These documents might include boarding passes, receipts for additional expenses, or photographs depicting damaged luggage.
Provide your contact details: Your complaint should include your first and last name, your phone number and email address, so KLM can respond accordingly.
Ways to Make KLM Complaint
Below, you can explore some ways of contacting KLM besides making use of their complaints form on their website:
Email
While there isn't a specific complaints email address, by submitting a complaint via KLM's grievance form located on their official website, you can start an email conversation.
Phone Number
KLM operates a phone line for complaints, which is accessible within business hours (Monday to Friday, 9 am to 5:30 pm). The number you dial to reach the customer care team depends on your geographic location. If you're calling from within the UK, for example, you can reach them on +44 20 7660 0293.
Live Chat
There's currently no live chat function on the KLM website.
Claim with AirAdvisor and get up to €600 compensation. Find out how much you're owed today.Check Your Flight
How to Fill Out a KLM Complaints Form for Cancelled or Delayed Flights
AirAdvisor has streamlined the process of verifying your compensation eligibility and requesting compensation from KLM, which you can review below:
Navigate to our website's home page.
Look for the 'Check Compensation' section.
Fill in the pertinent information about your flight and the grounds for your grievance.
Our system will then evaluate your case and let you know of your prospective eligibility.
Once verified, you'll only need to add a handful of extra data to complete and submit your claim.
Our team of seasoned legal experts will then take over to obtain the restitution you're lawfully entitled to.
Please note, a service charge applies for successful cases, which we subtract from the final compensation sum you receive.
KLM Complaint Response Time
Typically, KLM confirms the receipt of grievances within several business days and endeavours to deliver a comprehensive reply within roughly four weeks.
FAQ / Common Questions: KLM Complaints
Here are some regularly posed queries about KLM misadventures:
How do I make a complaint to KLM?
To voice your discontent to KLM, you can utilise the form on their site or get in touch with their customer care team over the phone.
How do I contact KLM directly?
The most direct contact is likely over the phone on +44 20 7660 0293.
Does KLM ever give refunds?
KLM might give reimbursements under particular circumstances, for instance, a last-minute cancelled flight.
How long does KLM take to respond to complaints?
KLM typically seeks to reply to complaints within 4 weeks.
Is it worth complaining to KLM?
The advantage of lodging a complaint to KLM depends on the particular scenario and what you expect in response from the airline as a result of voicing your concern.
Does KLM have a live chat?
Currently, their website does not feature a live chat.
Why is my KLM refund taking so long?
The timeframe of a KLM refund can depend on many factors, and postponements may happen due to a variety of elements, like the volume of processing or specific refund scenarios.
How much does KLM charge for special assistance?
Although KLM might offer some fundamental special assistance services at no charge, extra or more comprehensive aid might entail costs. We recommend you contact KLM over the phone or visit their website for accurate and up-to-date details about the specific services you need and any corresponding costs.
Can you sue KLM?
While you can resort to legal action against KLM under specific conditions, it's advisable to seek counsel from a legal professional for advice on individual situations.
How reliable is KLM?
KLM is usually seen as a trustworthy airline, yet experiences can differ on an individual basis.