Top 10 Most Comfortable Airlines in the US - AirAdvisor Ranking 2023
If you're planning a flight, you've probably wondered which is the most comfortable airline in the US. This is especially important for long-distance flights, and so our team set out to determine the best airline to travel when comfort is of the utmost importance. To come up with our AirAdvisor Airline Comfort Score, we reviewed:
10 different US-based airlines.
Five comfort factors: seat comfort, in-flight entertainment, Wi-Fi, complimentary food and beverages, and the availability of comfort items, like blankets and pillows.
Trusted review sites, such as Skytrax.
Some of the results may surprise you. Budget airlines don't have to be uncomfortable, and some of the larger airlines fall short in some categories.
Top 5 Most Comfortable Airlines in the US
It's important to note that each airline we reviewed has multiple different kinds of planes, so we used the averages to determine which airline has the biggest seats and the most legroom, the presence of seatback screens or other in-flight entertainment, and the availability or cost of Wi-Fi. In every case, we looked only at economy class.
Across the US airline industry, seat width standard is 17", and seat pitch (also known as legroom) standard is 30-32". Seat pitch is measured from any point on one seat to the exact same spot on another seat, either directly in front or behind it.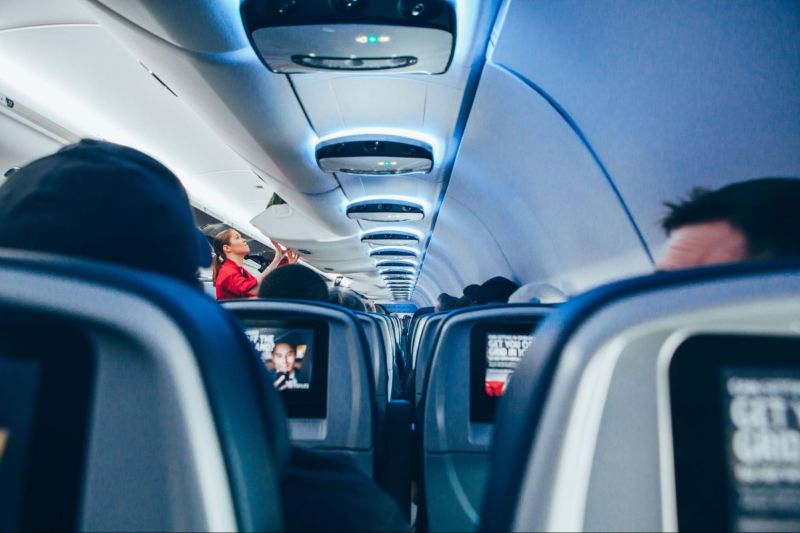 #1 Delta Airlines
For overseas flights and even short hauls where you want to be comfortable, Delta Airlines is the overall winner. In fact, Delta is also the Best Airline in the US when we examine multiple factors. Delta scores well for seat comfort, with its seats anywhere from 17.2" to 18.5" wide. The legroom is bang on average and is typically between 30" and 32".
Delta also offers complimentary refreshments on any flight over 250 miles, and while this isn't necessarily a meal, you'll be provided with a non-alcoholic beverage and a light snack at a minimum.
Blankets and pillows are available on long-haul international trips, and the in-flight entertainment is top-notch. You can even watch live news and sporting events on most domestic flights. The Wi-Fi on board is free for SkyMiles members, so if you want this service, you'll need to sign up before your flight.
#2 JetBlue
When you want to know which company has the widest airline seats, look no further than jetBlue. The carrier's seats are always from 17.8" to 18.4" wide, with the best seat pitch in the industry: 32" to 34".
JetBlue comes second for its other perks, including free Wi-Fi on all domestic flights, free snacks and drinks, and an enviable entertainment system. The only place it falls short is in the availability of comfort items. It has them, but you have to pay extra.
#3 American Airlines
American Airlines does a lot of things right. They offer comfort items, and Wi-Fi is available to purchase for $10 and up, depending on your flight. The routes with Wi-Fi are still expanding, and all domestic flights will offer this option by the end of 2023.
As the largest airline in the world by fleet size, let's have a look at the comfort conditions in the typical American Airlines cabins. The average seat pitch meets the industry standard of between 30" and 32", but you have a chance at getting a fairly narrow seat. The carrier's fleet has planes where the seat width can be as small as 16.2". But most of the time, seats will have a width of around 17.5". American Airlines also provides in-flight entertainment and free non-alcoholic drinks on flights over 250 miles and meals if your journey is over 2,200 miles.
Having your flight delayed on a long journey is never fun. If you've experienced a disruption, use our flight checker to see if you're eligible for compensation.Check Your Flight
#4 United Airlines
United Airlines has some planes with a very narrow 16" seat width, with their economy seats maxing out at 17.3". The seat pitch is reasonable and is within the average at between 30" and 31". Wi-Fi is available on domestic and short-haul international flights to Mexico and Canada. The cost is $8 for MileagePlus members and $10 for everyone else.
Non-alcoholic drinks are free on all of United's flights, and even alcoholic beverages are included on trans-Atlantic flights and other select routes. Flights within North and Latin America also include complimentary snacks on flights over 500 miles. Add this to the comfort items and an enviable selection of movies, TV shows, and over 100 live TV channels, and you can see why United Airlines are in the number 4 spot.
#5 Southwest Airlines
For comfort, Southwest Airlines is our highest-ranking low-cost carrier, it's also among the safest airlines in the US. A comfortable flight doesn't need to cost an arm and a leg. Southwest Airlines has a generous average seat width of 17.5" and a seat pitch to match that hovers between 31" and 33".
Wi-Fi on board will cost you $8 per device unless you're an A-List Preferred member, then it's free. As for the in-flight entertainment, Southwest does it a bit differently. You use your own device to access their entertainment portal and watch everything from there. You don't need to purchase Wi-Fi in order to watch on-demand movies and TV.
One of the only reasons Southwest doesn't rate higher is because it does not offer comfort items - even if you're willing to pay extra. In fact, they stopped offering these back in 2009, even on international flights.
Has your international flight been delayed for 3 hours or more? Check today to see if you're eligible for compensation.Check Your Flight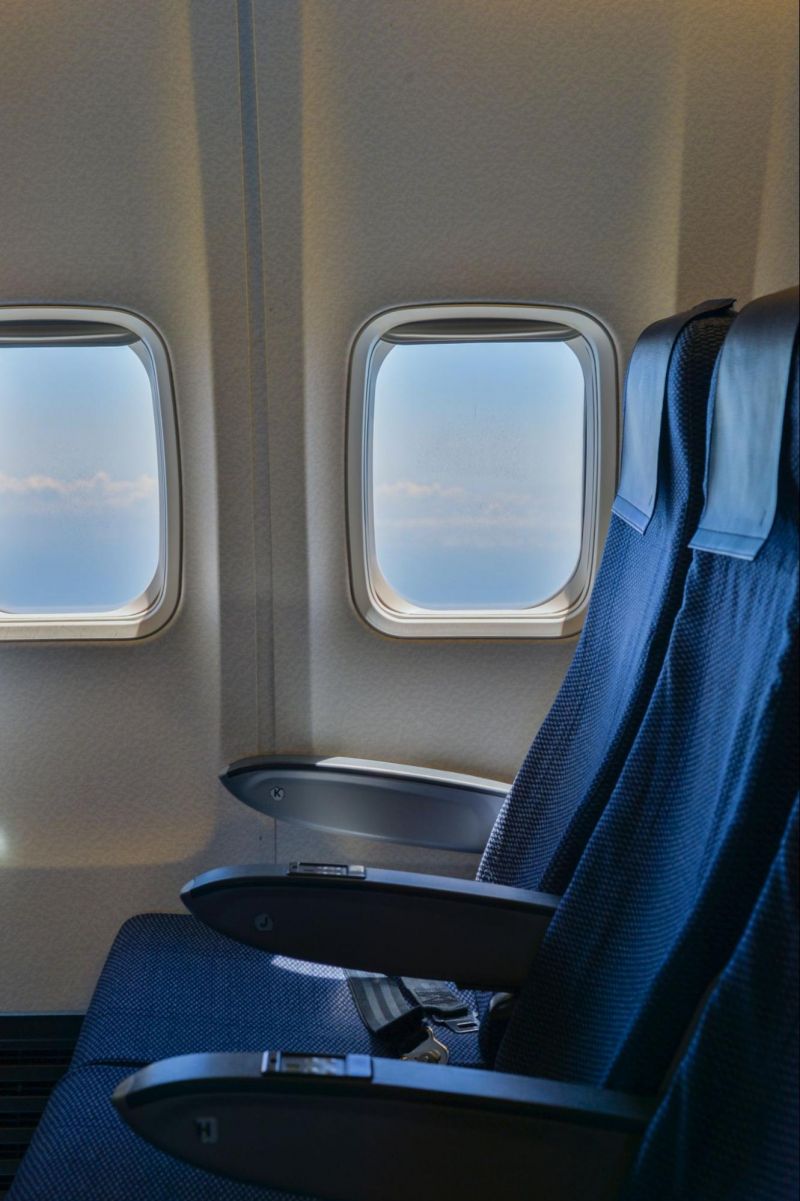 The Next 5 Less Comfortable Airlines
As we move down the list, we'll encounter more airlines that fall short in some categories. These are the next 5 most comfortable airlines:
#6 Hawaiian Airlines
Hawaiian Airlines doesn't have the widest airline seats or the most legroom, but they are generally within the industry averages. Seats range from 16.8" to 18" in width in economy, and the seat pitch is typically 31".
If you're taking a long-haul flight with Hawaiian Airlines between Hawaii and Australia, the airline provides a complimentary blanket. Like Southwest, Hawaiian Airlines has an in-flight entertainment system that you access using your own device. Aside from this, there is no access to Wi-Fi on Hawaiian's flights, but apparently, they're working on adding it.
You can also expect free non-alcoholic beverages and free meals and snacks on South Pacific, Asian, and North American routes.
#7 Alaska Airlines
The average width of an Alaska Airlines seat is a respectable 17" with a seat pitch of 31". The carrier also offers Wi-Fi for purchase on board that ranges from $8 to $24.99, depending on flight length.
There are no seatback screens on Alaska Airlines flights, but you can stream using your own device at no charge. The in-flight entertainment system won't be available on short or regional flights, though.
Free non-alcoholic drinks are provided on trips over 350 miles. You'll get a snack if the flight is over 775 miles and a meal for over 1,100 miles, depending on the flight's scheduled departure time.
Has your flight's departure time been delayed by 3 hours or more? If so, compensation for the inconvenience may be possible.Start your claim today with us!
#8 Spirit Airlines
This ultra-low-cost carrier offers some perks that you might not expect. The average seat width is between 17.5" to 18.5", and Wi-Fi is free for every Spirit Airlines route.
That pretty much covers the positives of the comfort factors with Spirit. There are no complimentary refreshments, no comfort items, and no in-flight entertainment. Plus, the seat pitch is a noticeably short 28".
Although Spirit doesn't offer much legroom, they do provide one of the widest airline seats in economy class.
#10 Allegiant Air (tie)
Simply put, the Allegiant Air seats aren't bad. They average a pitch of 31" and a width of 16.5" to 17". Perfectly acceptable but not all that comfortable. There is no Wi-Fi, blankets or pillows, complimentary refreshments, or in-flight entertainment. But at least Allegiant's prices are typically quite affordable.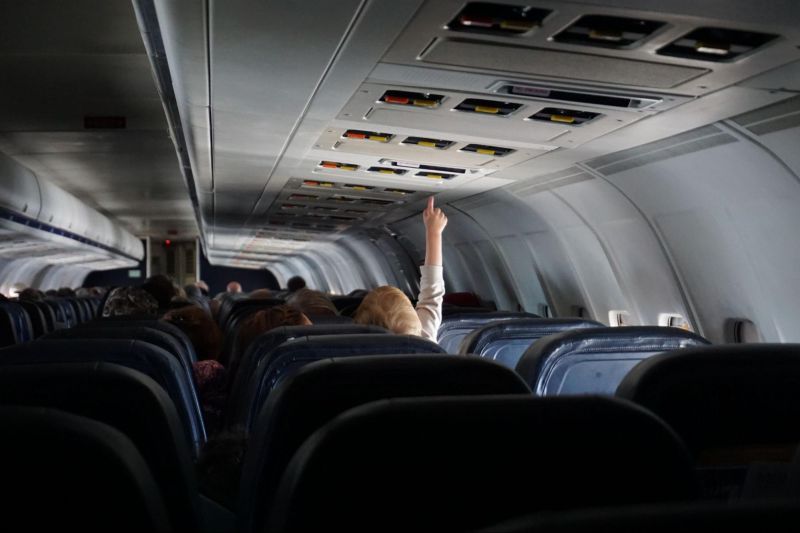 #10 Frontier Airlines (tie)
It's a shame that Frontier Airlines ranks so low on the AirAdvisor Airline Comfort Score because they top the list of the Cheapest Airlines in the US. But that low price obviously comes at a cost. None of their flights have Wi-Fi, in-flight entertainment, or comfort items. Any food or drinks are purchased. The seat pitch is also below average at 28" to 30".
On the flip side, Frontier is one of the airlines with the biggest seats. They recognize that it's no fun to sit in a middle seat, so those are typically 19.1" wide. Overall, the seat width average is 18".
Comfort on Long-Haul Flights
The further you travel on a flight, the more important comfort becomes. Which international airline has the most comfortable economy seats in the US? That depends. Technically, any flight that leaves the US is an international one. What we set out to determine is, more specifically, which US airline has the most comfortable seats for long-haul and overseas flights.
Delta is a solid choice for long-distance flights as their minimum seat width is usually 17.2". JetBlue is also worth consideration since they have the widest airline seats in economy class. The only caveat is that they don't fly to very many overseas destinations - mainly London and Paris from New York's JFK Airport, which only just started. And remember that AirAdvisor is here to help if your international flight is canceled or you encounter a delay. We can make sure you get the compensation you deserve.
AirAdvisor US Comfort Rating - Top 10 Airlines Ranked
| | | | | | | |
| --- | --- | --- | --- | --- | --- | --- |
| Airline | Seat Comfort | Wi-Fi | Complimentary Refreshments | Comfort Items | In-flight Entertainment | Overall Rank |
| Delta Airlines | Yes | Yes | Yes | Yes | Yes | 1 |
| JetBlue Airways | Yes | Yes | Yes | Yes | Yes | 2 |
| American Airlines | Yes | Yes | Yes | Yes | Yes | 3 |
| United Airlines | Yes | Yes | Yes | Yes | Yes | 4 |
| Southwest Airlines | Yes | Yes | Yes | No | Yes | 5 |
| Hawaiian Airlines | Yes | No | Yes | Yes | Yes | 6 |
| Alaska Airlines | Yes | Yes | No | No | Yes | 7 |
| Spirit Airlines | No | Yes | No | No | No | 8 |
| Allegiant Air | No | No | No | No | No | 9 |
| Frontier Airlines | No | No | No | No | No | 10 |
Our Criteria and Methodology
The 5 comfort categories we took into account are:
Seat Comfort: The width and pitch (legroom) provided on average in the main cabin's economy class. We also used seat comfort reviews from Skytrax.
WiFi: Is Wi-Fi available on the carrier's flights? And if so, what is the cost? Free and lower-cost Wi-Fi rank higher.
Complimentary food and beverages: Whether or not free refreshments are provided and the distance thresholds to trigger them.
Comfort Items: Are pillows and blankets available? If yes, and they're free, they rank higher than those available for purchase.
In-flight Entertainment: Is there an in-flight entertainment system available, whether using seatback screens or a portal that uses your personal device?
Conclusion
The next time you book a flight and want to be comfortable, use the AirAdvisor Airline Comfort Score to guide you. You can prioritize individual factors, like which airline has the biggest seats or complimentary refreshments or take an overall view and book with either Delta or jetBlue, depending on your destination. At the very least, even if you choose an airline lower on our list, you'll know more about what to expect.
Find out if you are owed compensation for a disrupted flight.Check Your Flight
FAQ
Which airline has the widest seats?
On average, the US airline with the widest seats is jetBlue. Passengers can expect an average width between 17.8" and 18.4" in economy class.
Who has the most comfortable airline seats?
Overall, JetBlue has the most comfortable airline seats of any US-based carrier. In addition to their seats being the widest in the industry, jetBlue flights have the largest economy class seat pitch (legroom) of between 32" and 34".
Which US airline offers the most legroom?
JetBlue tops the US airline legroom list with an average seat pitch of between 32" and 34". Seat pitch is a term used to convey legroom as it's the distance from one arbitrary point on a seat to that exact same point on the seat directly in front or behind it.
Which airline has the least amount of legroom?
Anyone with long legs will want to avoid Spirit Airlines if they can. Their seat pitch is only 28", whereas the industry standard is 30" to 32". Those 2 to 4 inches can really make a difference!
No feedback