Can planes fly in thunderstorms? It's a question that a lot of travellers have asked, especially as they sit in departure lounges preparing for their flight and see dark, scary clouds on the horizon. Logically, you might assume that flying planes in thunderstorms is dangerous or risky. However,...
01.08.2022
4 minutes read
Many travelers opt to bring a carry-on bag on board the aircraft, and some people travel exclusively with hand luggage instead of checked bags. However, before you pack your bags, it's important to be aware of items not allowed in hand luggage. For safety and other reasons, there are various...
29.07.2022
6 minutes read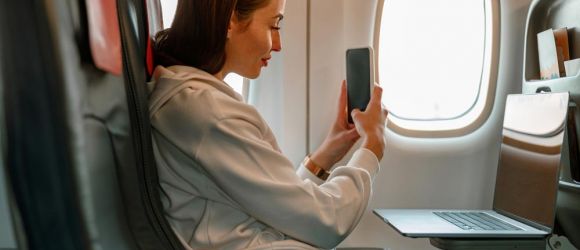 In the past, entertainment and communication options on planes were very limited. But now, thanks to the power of modern technology, it's easier than ever to stay connected. But do planes have WiFi? And if so, how does WiFi on planes work? Well, the truth is that when it comes to answering "Is...
29.06.2022
4 minutes read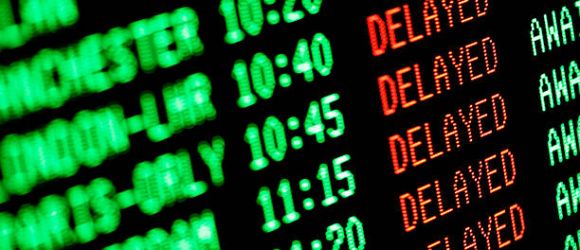 Flight delays are a typical part of the travelling experience and most of us will encounter them at some point. Nevertheless, it can be a very stressful thing to have to go through, and many people are left confused about what to do. Are they going to be able to get where they need to go? Why is my...
16.06.2022
7 minutes read
It is known that a small shake is useful for the body. Maybe it's true if only you are not on the plane. Many people have a hard time when the flight experiences some turbulence. However, it is quite a normal part of the journey and it shouldn't stop you from taking the plane to discover new and...
16.06.2022
4 minutes read