In the past, entertainment and communication options on planes were very limited. But now, thanks to the power of modern technology, it's easier than ever to stay connected. But do planes have WiFi? And if so, how does WiFi on planes work? Well, the truth is that when it comes to answering "Is...
29.06.2022
4 minutes read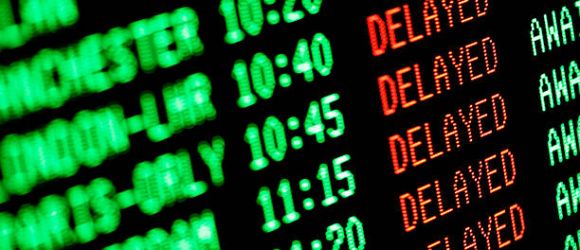 Flight delays are a typical part of the travelling experience and most of us will encounter them at some point. Nevertheless, it can be a very stressful thing to have to go through, and many people are left confused about what to do. Are they going to be able to get where they need to go? Why is my...
16.06.2022
7 minutes read
It is known that a small shake is useful for the body. Maybe it's true if only you are not on the plane. Many people have a hard time when the flight experiences some turbulence. However, it is quite a normal part of the journey and it shouldn't stop you from taking the plane to discover new and...
16.06.2022
4 minutes read
Do you ever plan an entire list of amazing things to do at your dream destination but end up spending too much time at the hotel because of jet lag? In this guide we will offer you various tips on how to cure jet lag and recover as soon as possible. What is jet lag and what causes it?...
14.06.2022
11 minutes read
Statistics show that there are approximately 40,000 different airports in the world. Some are very small, but others are huge. In fact, some of the biggest airports in the world are as big as cities, covering many square miles of space. If you've ever wondered which is the biggest airport in the...
01.06.2022
5 minutes read