Every traveler's nightmare is to arrive late at the airport and miss the flight. Imagine you've finally planned your dream holidays or a business trip, and suddenly you realise you don't know how early you should get to the airport to catch that flight! Besides external...
24.05.2022
10 minutes read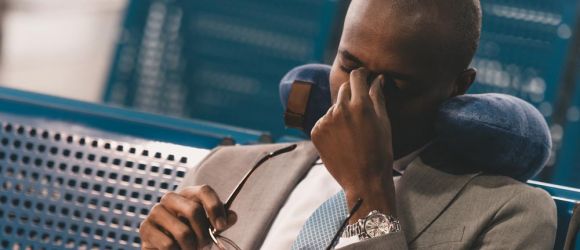 Travelling on a long-haul flight can be a tiring experience. You have to stay in the same seat for a long time, and one of the best ways to make that time go by is to fall asleep. A good quality airplane pillow can make it much easier to get some rest, but with so many options on the market,...
12.05.2022
7 minutes read
There are many airlines within Europe, from Air France and KLM to Easyjet and Ryanair. But have you ever wondered about the biggest airlines in Europe and which one tops the list? In this guide, we'll rank the top 10 European airlines by size. Ranking the Top Airlines When it comes to...
22.04.2022
5 minutes read
Long haul flights can take you to amazing places and allow you to explore the world. However, they can also be quite boring and tedious. Sitting in the same seat for several hours isn't always fun. This is why many travelers try to find ways to entertain themselves. So, what to do on the plane to...
22.04.2022
6 minutes read
Whenever you prepare to take a flight, you have a choice to make: should you check your bags or use carry-on luggage, instead? A lot of travelers hesitate with this dilemma and aren't sure of the right answer. There are pros and cons on both sides of the debate. Some travelers love...
22.04.2022
4 minutes read