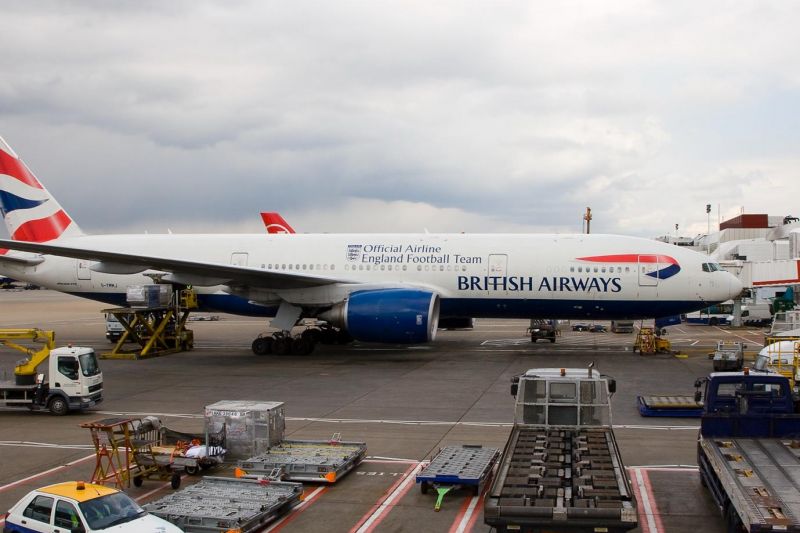 If you're facing any difficulties with British Airways (BA) and are looking for an effective way to voice your concerns, AirAdvisor is here to help. We specialise in providing support to airline passengers who require assistance in resolving issues they may encounter during their travels. In this article, we offer a detailed overview of the process for lodging a British Airways complaint.
What Can You Make a Complaint About
There are various issues you may encounter during your BA travels that prompt you to lodge an official complaint with the airline. For example, you may have baggage complaints or seek compensation for a delayed flight, cancelled flight compensation, or even a full flight refund. Other reasons for complaining might include overbooking, diversions, poor customer service and dissatisfactory in-flight amenities.
To be eligible for British Airways delayed or cancelled flight compensation, you typically require your flight to have been delayed by over three hours or cancelled by fault of the airline. In cases whereby you cannot travel because of a cancellation or significant delay, you may be eligible for a full flight refund. For lost, damaged, or delayed luggage during your BA flight, you can submit a complaint, which may result in compensation depending on the specific circumstances.
Know Your Passenger Rights
It's important to be aware of your passenger rights when travelling by air for peace of mind and a sense of security. EU Regulation 261/2004, also known as EU261, outlines specific regulations for the compensation and support you can receive in the case of encountering an issue with an airline. While these rights are pertinent for flights within the European Union, they're also applicable to UK-based airlines, such as British Airways.
Following Brexit, the United Kingdom incorporated the EU261 into UK law, specifically known as UK261, ensuring passengers travelling to and from the United Kingdom are protected and empowered by a clear understanding of their entitlements.
Find out if you are owed compensation for a disrupted flight.Check Your Flight
How to Make a Complaint to British Airways
Knowing how to make a complaint to British Airways can allow you to seek resolution with confidence, hold the airline accountable and feel informed about your options. Below, you can explore a step-by-step guide to lodging an effective complaint with this major international airline:
Clearly describe the issue you experienced, including the date and time of your flight, the flight number, and any relevant details.
Include your booking reference or flight confirmation number, as well as any receipts or documents that support your claim.
If you're seeking compensation for expenses incurred because of a flight disruption, include copies of associated receipts or invoices.
Be clear about what you're seeking as a resolution to your complaint.
Submit your complaint through the appropriate channels.
Follow up on your complaint periodically to ensure it's being processed in a timely manner.
Consider seeking the assistance of a third-party service like AirAdvisor, which can provide guidance and customised support throughout the complaint process for an optimal outcome.
Be persistent and patient throughout the process, as reaching a resolution can sometimes take time.
Ways to Make a Complaint to BA
There are multiple ways you can contact British Airways to make a complaint:
British Airways Complaints Email
BA doesn't provide a customer service email address, but you can send them an email via the form on their 'Your Questions' page, which facilitates you entering written communications with them. However, they mention complaints are best handled through their customer relations team.
British Airways Complaints Phone Number
You can call British Airways' customer care team, who are available 24/7, on +44 (0) 344 4930 785, with calls charged at a local rate. However, the airline requests that you lodge official complaints via their designated complaints and claims page on their website rather than by phone.
British Airways Complaints Live Chat
To access British Airways' live chat, go to their website and click on the 'Help and contacts' link located in the website footer. From there, you can find their live chat tab near the bottom right-hand corner of your browser window. You can then click on the 'Start chat' button to initiate a conversation with a British Airways customer service representative between the hours of 6 am and 10 pm, 7 days a week.
Claim with AirAdvisor and get up to €600 compensation. Find out how much you're owed today.Check Your Flight
How to Fill Out a British Airways Complaints Form for Cancelled or Delayed Flights
It can be frustrating to navigate the claims process and ensure that you receive the compensation you're entitled to. At AirAdvisor, we provide legal assistance from experts with a proven track record of successfully handling thousands of claims, even when airlines initially deny compensation due to passengers' lack of awareness of their rights.
Our claims process is simple and easy to follow:
Visit AirAdvisor and select the 'Claim Compensation' option.
Provide your flight details and the reason for your claim.
Submit your contact information and relevant documents.
Review your claim and click 'Submit Claim'.
Please note that a fee will be deducted from the compensation awarded if your claim is successful, in accordance with our terms.
British Airways Complaint Response Time
British Airways aims to acknowledge all complaints within 7 days of receipt and to provide a full response within 28 days.
FAQ / Common Questions: British Airways Complaints
Below, you can review some FAQs about British Airways flight complaints, along with their answers:
How do I make a complaint to British Airways?
To lodge a complaint with BA, complete the online complaints form provided on their website, or get in touch with them via live chat.
How do I contact British Airways directly?
You can speak directly to someone at British Airways over the phone or by using their live chat service on their website.
Does British Airways ever give refunds?
In certain situations, such as flight cancellations or delays, British Airways may offer refunds to affected passengers.
How long does British Airways take to respond to complaints?
Upon receipt of a complaint, British Airways endeavours to respond within 28 days.
Is it worth complaining to British Airways?
If you believe the airline has violated your rights as a passenger, it may be worth submitting a complaint.
Does British Airways have a live chat?
British Airways provides a live chat feature on its website, available during specific hours.
Why is my British Airways refund taking so long?
In some cases, additional processing time may be required to complete your refund.
How much does British Airways charge for special assistance?
British Airways usually don't charge for special assistance, like wheelchair assistance. However, additional fees may apply to certain services or equipment, such as mobility aids or oxygen supply. It's best to check with British Airways' customer service team for information on special assistance fees.
Can you sue British Airways?
You can in some cases, but it's advisable to seek professional advice from a reputable service provider like AirAdvisor to ensure you have the necessary expertise and support throughout the process.
How reliable is British Airways?
British Airways has a reputation for being a reliable airline, with a strong safety record and a commitment to providing quality service to its passengers.