British Airways Delayed or Cancelled Flight compensation and refund
You bought one or more tickets from British Airways and found yourself in an unpleasant situation: the flight was delayed or canceled or denied boarding? Do you still not know if compensation is due in your case?
You could claim up to €600 from British Airways. AirAdvisor makes claiming compensation easy. If we claim your compensation, we charge a fee of 30% from the amount you receive from the airline. However, we get paid only if we successfully claim your compensation on your behalf.
How it works
Submit your claim
It only takes minutes to finish it! That way you'll find out your preliminary eligibility – and the size of the compensation.
We fight for your rights
Our experts will be checking your eligibility in depth, contacting the airlines, working with the authorities and so on.
Receive your compensation
Once we receive the compensation, we will transfer the money to you, minus our fee. You don't pay if we don't win.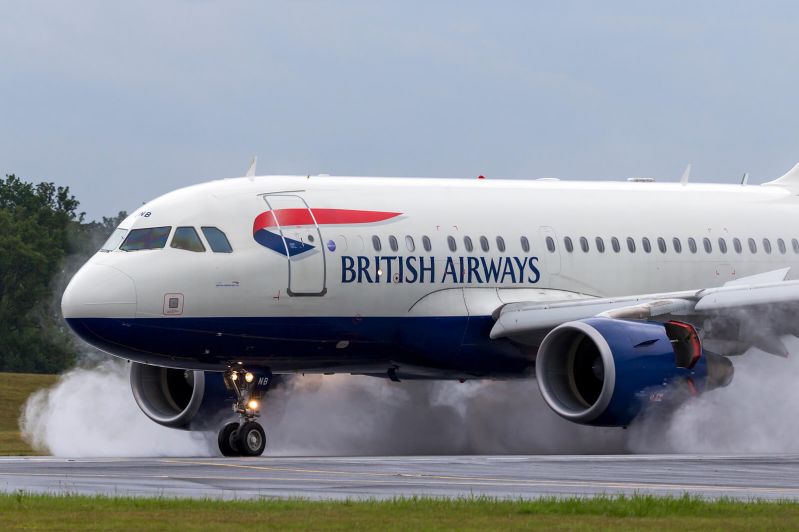 Compensation for delayed, canceled flight or denied boarding: British Airways
If you were affected by an unpleasant situation, (such as a British Airways delayed flight or even a canceled flight, then you need to find out more about the options and passengers rights. British Airways often comes to support passengers in such situations. If the flight is delayed or canceled and you have incurred additional costs, you must seek compensation. You are eligible for compensation in the following cases:
1. If the delayed British Airways flight has made you late to the final destination by more than 3 hours and the delay is due to the airline, not due to exceptional circumstances that could not have been avoided by all reasonable measures - you are entitled to a compensation for the delayed flight from British Airways.
2. If you are not notified of cancellation of a flight more than 14 days before the scheduled date, you are entitled to a compensation for canceled flight from British Airways.
What services am I entitled in case of cancelled flight/delayed flight?
Redirecting the alternative flight to the final destination as soon as possible or at a later date more convenient for passengers;
Counseling and assistance in all cases, if your flight was delayed/cancelled or if you were denied boarding;
The cost of the ticket must be refunded within 7 days. If delays occur for more than 5 hours, you must be insured with a return flight to the starting point of the route.
After 2 hours of waiting for the flight:
Refreshments and snacks (British Airways must provide drinks and meals every 3-4 hours, while passengers wait for the delayed flight);
2 phone calls or the ability to send e-mail / fax;
Providing a special room for mother and child (for parents with children under the age of 7, because children have much more special needs).
After 4 hours of waiting:
Hot meal (after every 6 hours of delay);
If you have to wait 8 hours during the day and / or 6 hours during the night, then the company has to offer:
Accommodation in a hotel;
Transfer from airport to hotel and back;
If the company definitely refuses to provide these services, you can use your own funds and request compensation for the delayed flight and the reimbursement of the money you spend.
Damaged, delayed or lost luggage
In case of damaged, delayed or lost luggage, the company assumes responsibility to solve the problem. All you have to do is report the missing luggage, delay or damage immediately. Reporting of a damage, delay or loss of baggage is made at the airport of arrival, after which the complaint is sent to British Airways.
In case of a luggage loss, you must report to the staff. If you have already left the airport, you can write an online complaint, and if you have some confusion, you can contact the company.
Provide your contact information and details of the bank account in which you wish the compensation for luggage to be transferred (if granted).
- Lost baggage (compensation, procedure of claiming it)
What should you do when British Airways lost your baggage? The amount of compensation was determined by the Montreal Convention and the Warsaw Convention in relation to the luggage weight lost. This amount will not exceed € 1000. The amount is calculated daily in SDRs - a currency that relies on several international currencies.
If your luggage is lost, damaged or delayed, the first thing you have to do is report the problem to your luggage collection service. If you do not do so, the resale process will become much harder. Generally, for any type of compensation, prompt action is most effective.
- Delayed baggage (compensation, procedure of claiming it)
If your luggage is delayed or missing, the airline has 21 days to find and return them. If you do not get your luggage back within 21 days, you can still claim compensation for delayed luggage.
- Damaged luggage (compensation, amount, procedure of claiming it)
Amount of compensation
The airline will examine any complaints you make about damage to luggage and they will be paid according to the amount of luggage plus any item inside them that has also been damaged.
If your luggage is lost, damaged or delayed, the first thing you have to do is report the problem to your luggage collection service. If not, you can make the entire claim process much harder and you may not be compensated.
Things to do in all cases
Act immediately! If you're still at the airport, go to a British Airways representative. Requests the Property Irregularity Report. This is a statement form to be sent within five days, after which it is possible for the crew to check where your luggage is and where they were lost. If you want to be eligible for compensation, you have to make sure you do everything within your ability, then you can ask for specialized help. Go to the "Baggage Claim" or "Lost Baggage" office in the transit area, where you will receive help completing a Report on Property Irregularities (PIR). If no report is made at the destination airport, no one will accept the responsibility. If luggage is not found within 21 days of reporting to the destination airport, British Airways will be liable for loss.
The company can not be held responsible for a wrong bag identified by another passenger - all costs are the responsibility of the passenger involved.
Time limits for receiving luggage compensation
The Montreal Convention sets deadlines for any luggage claims:
Damaged luggage - seven days after receipt of damaged luggage
Delayed baggage - twenty-one days after the date of delivery
Lost Luggage - There is no time limit, but it is advisable to make the complaint as soon as possible once the luggage is missing for twenty-one days or if the airline acknowledges that they have lost.
General information about British Airways
British Airways has a strong philosophy for nearly 100 years. It is the largest airline in United Kingdom and the third largest in Europe. It was established in 1936. The company has its main office at London Heathrow Airport.
How to Check-in with British Airways?
Check-in can be done very easily and quickly, with the only condition being 24 hours before the flight. You can do it online or with British Airways.
Check-in online:
Register 24 hours before the flight in the "Manage My Booking" section.
Print or save via email a boarding pass.
If you have lost your boarding pass, you can print again at a check-in desk, right at the airport.
Check-in through the app:
Register 24 hours before the flight.
Available for mobile devices.
Download boarding pass, including return and link flights, you can do this for 8 reservations on the same mobile device.
Check-in at the airport:
You can check in at an airport.
If you need help, you can also register at a check-in desk.
If you are traveling from London, Gatwick airport before 3:15 pm, you can check in the day before.
If you are traveling from Edinburgh before 9:00, you can check in the day before.
The luggage policy
Hand baggage is free of charge. These rules apply to hand luggage and are available on certain short and long flights of British Airways:
The baggage has to be included in the sizes: a handbag / laptop case (max. 23 kg) with dimensions of 40 x 30 x 15cm and a small handbag with dimensions 56 x 45 x 25cm. For children younger than 2 years, a 23 kg handbag with dimensions of 56 x 45 x 25 cm is allowed.
The weight limit applies to individual luggage, it is not possible to divide the total weight into several pieces of luggage.
Cashback?
British Airways offers customers a wide range of services. You can create your own custom holiday package. With an amazing range of destinations, hotels, car rental, British Airways can meet every need and organize a dream trip. By booking your flights and your hotel or car together with British Airways, you save time and money. You can benefit from numerous special offers and you can earn cashback throughout the year with British Airways.
Loyalty programs
British Airways offers passengers several special cards that offer rewards and benefits.
• The Blue Card
The journey should be enjoyable no matter how far or how long the flight lasts. That's why when you join the club, you can enjoy all the privileges right from the start. Here are some benefits: You will be able to collect special coins as a reward for the members of the club. You can collect these coins for discounts on flights, hotel rental, shopping and even rental cars at this company or one of the airline's partners. As a member, up to six other family members, including children, can be connected for free in the club. Another possibility is saving your food preferences, so you do not have to indicate every time you travel what menu you prefer. You will also be among the first to be notified and take advantage of the hottest offers. The mobile app is free and provides valuable information.
• The Bronze Card
Using the bronze card you will get priority when checking in and creating a boarding pass. As a member of the group you can enjoy an optimized travel experience. Cardholders will earn 300 loyalty points. You will receive 25% more bonuses whenever you travel through British Airways. Another priority is to choose flights in advance if you do so seven days before your departure time of boarding - regardless of the flight class. Priority shifting and priority boarding are not available to holders of the bronze card only at London Airport.
• The Silver Card
Silver card holders will earn 600 loyalty points. You will get guaranteed priority on boarding, the opportunity to reserve your seats in advance, access to business waiting room, business-class check-in, extra luggage, 50% bonuses and the opportunity to collect even more loyalty points. Extra baggage includes a reserve for two people (except for tickets that include only hand baggage) and a 32 kg weight per bag included in any travel class. You will also get priority over Blue and Bronze card holders in booking queues.
• The Gold Card
Silver card holders will earn 1500 loyalty points. Among the basic benefits are: first-class check-in and pick-up, free seat selection and reservation, open access to the business waiting room, additional luggage allowance. Additional flight availability for rewards plus 100% bonus. You can collect even more loyalty points. These exclusive benefits help you enjoy moments of peace and comfort during your trip.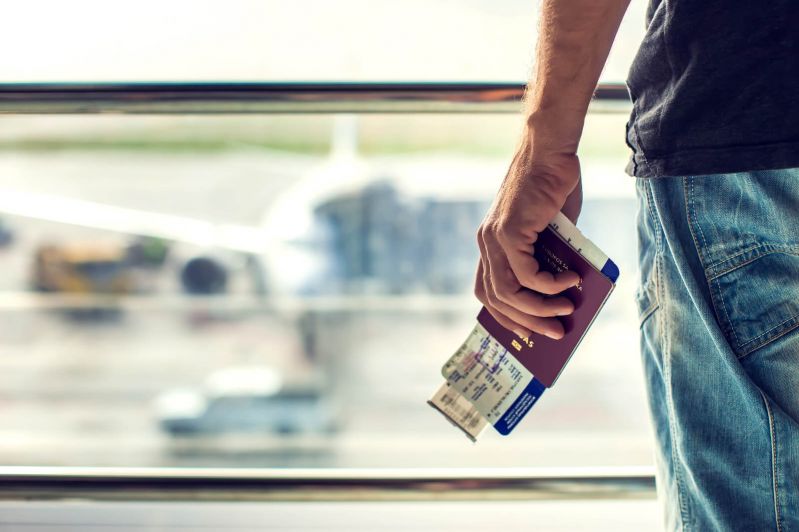 Company contacts
You can make a new booking, modify an existing reservation, or otherwise call the office of your home office directly.
Albania 00 40 37 378 8314
Algeria +213 21 563939
Argentina 0800 222 0075
Armenia 0037 410 512202
Austria +43 (1) 79 567 567
Belgium +32 (0) 2 717 3217
Brazil 0800 761 0885
Bulgaria 00 800 121 4499
Canada 1800 - AIRWAYS; 1800 - 2479297
Croatia 0800 989 014; international sounds 0040 37 378 8314
Cyprus 80092556
Czech Republic +420 239 000 299
Denmark +45 7012 8022
Estonia +421 268 622 272
Finlada +358 9 693 79538
France +33 (0) 825 825 400
Germany +49 (0) 421 5575 758
Greece 00800 4414 6798
Hungary +361 777 47 47
Italy 02 69633602
Republic of Moldova 00 40 37 378 8314
Romania 0373 788 314
Spain +34 91 050 7549
Ukraine +38 0800 609327
Cost and places: flight classes
British Airways has a lot of offers. The range of travel classes is different, depending on budget and preferences. Economy Class - Provides a pleasant travel experience at an affordable price. The advantages of such a class are the excellent price, an extensive network of conveniently located airports, facilities for families and children. As a rule, the economy class is located in the middle or rear of the aircraft and is the cheapest in comparison with the other classes. British Airways' Premium Economy Service demonstrates that a more comfortable and relaxing experience at a convenient price is possible. Larger seats and more legroom, improved service, free mini-bar are available. For long trips there are two delicious meals and a personal entertainment system (hundreds of movies, documentaries, television, music, audio books and games) with personal noise canceling headphones. You also have bigger luggage and boarding priority. The Premium economy class has fewer rows for a more exclusive experience. The business class is the perfect combination of efficiency, comfort and affordability. Facilities include: access to a more comfortable waiting room, boarding priority, more on-board staff, special check-in offices and priority boarding. Ticket includes beverages, meals, and internet access. Onboard comfort is the company's highest priority. It is a contemporary LED lighting that adapts throughout the flight to help travelers relax. Class I - service at the highest level, exceptional comfort and subtle British elegance present in every detail. From luxury lounges to delicious on-board dishes, everything meets the meticulous standards of the airline. What are the facilities? First, a very comfortable personal chair with a contemporary design. Then, a delicious food experience with pots, cutlery and glassware, designed exclusively by the best British designers. A leisure boot and slippers, a range of skin care products, high performance headphones. You can enjoy 1,000 programs available on the entertainment channels during the flight.
Airline Company rankings and passenger reviews
| | | | |
| --- | --- | --- | --- |
| Airline | Food | Entertainment | Value received for paid money |
| 5/10 | 3/5 | 3/5 | 3/5 |
How can I cancel my ticket?
If you already have a reservation, you may be able to change the date or time of the flight by entering the data in the "Managing my booking" section. You can also find out if this operation is free of charge or if there is a charge. So you have to enter the flight information and the result will be processed automatically. These are the general information you need to know. If the reservation was made less than 24 hours, the most effective way is to cancel the flight. You can cancel the reservation and get a full refund without penalty, up to 24 hours from the time of booking. This can be done online but also by calling the company's operators.
Each type of ticket has its own attached conditions, which may include restrictions, can not be updated or are not refundable (although some of the fees paid are reimbursable) - there is no standard fee for cancellation of a ticket itself or cancellation fee for all British Airways tickets. Generally, the lower the tariff, the more restrictions there will be. Therefore, there is no charge for modifying the reservation; the amounts vary depending on the reservation. It is possible to apply certain service charges, depending on flight class and type of change (time, date or even name of passengers).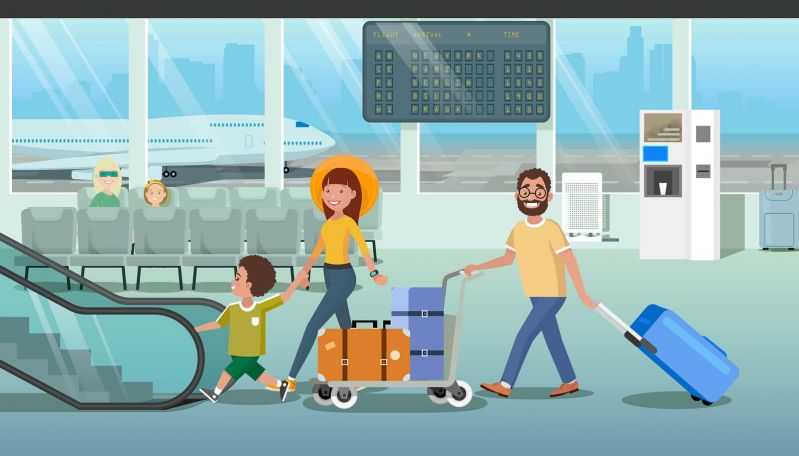 Do you travel with kids?
If you travel with children, you will have a lot of facilities on board of the British Airways flights. For children up to 2 years no separate seat is reserved. The company supplies baby carriages and chairs for children up to 2 years of age. You can book a children's seat only for long-haul flights. Baby seats are provided free of charge but are subject to availability on board the aircraft on that day. You must make a prior reservation.
For the comfort of the baby, British Airways has a special baby cot on board so that the baby can sleep during the flight. For children weighing no more than 12.5 kg folding beds are available for all long-haul flights. It is also allowed to enter the aircraft with your own car seat, but also child seats are available - require information from the cabin crew. The Amsafe CARES system involves bringing its own car seat, but with the following conditions:
The child's age / weight should be in accordance with the manufacturer's instructions.
The car seat must remain on the same position during the flight.
The car seat frame should be metal or plastic / polycarbonate.
If possible, the car seats must be fastened to a passenger seat near a window.
Do not place the car seat before, after, or on the emergency exit line.
Seats with two parts (separate seat and base) are not suitable for use on aircrafts.
For long flights it is also possible to reserve the children's food menu. You can also enjoy a wide range of main meals, at reasonable prices, available for exclusive online reservation. There is a range of nutritionally balanced children's meals so you do not have to worry about what kids eat on board.
Children's activities and entertainment packages are also adapted for children. You will discover a range of innovative educational options, stories and soothing music for the peaceful sleep of little ones. You will also find a dedicated area for children, making it easy to find the right content for children in one place. You can bring your own headphones or use the extra headphones provided by your company.
Food, Drinks On Board?
A diverse menu is available on board of the British Airways aircrafts. For the economy class you will enjoy seasonal delicacies with fresh ingredients, it is even a vegetarian and gluten free menu. For business class you will receive a free meal depending on the time and duration of the flight. Delicious food, an impressive collection of collectible wines and the best quality coffee. For premium economy you will benefit from a full menu. If the flight is in the morning, you will enjoy a full English traditional breakfast accompanied by a selection of fruit juices and tea or coffee. At lunch and dinner you will receive two delicious meals - a main meal and a hot snack or a light meal, perfectly selected for you. You can choose a drink from the bar for free. First class allows you to choose an indulgent and delicious à la carte menu designed by chefs around the world.
Electronic devices on board?
The contemporary LED lighting that adapts throughout the flight to help you relax. British Airways allows the use of electronic devices during flight, in flight mode.
What are the conditions for disabled travelers?
There are a number of services for disabled travelers. Depending on individual needs, British Airways will provide the following services:
Special assistance and transport to aircraft;
Assistance in the case of stairways in the airport, if necessary;
Carriage of wheelchairs and mobility means;
In the aircraft saloon, the crew also helps:
Familiarize the passenger with the seat and the surrounding area;
Leads the passenger to the bathroom;
Takes care during meal;
Personal care during flight, such as the consumption and administration of medicines;
Seat belt fastening;
The crew will provide essential flight information.
In the case of flights to / from the USA, they will provide all flight information in a way that meets personal needs.
How can you ask for personal assistance?
After booking the flight, you can indicate in the "Flight Management" menu that you have special needs and you can benefit from on-board care and attendants. The most important thing is to announce it 48 hours before the flight.
Travel in special medical cases or pregnancy
You need medical insurance. In case of serious illness, you need a "medical clearance" certificate before the flight. What are these conditions:
Recent illness, hospitalization, injuries or surgery;
Unstable medical condition;
Need for additional oxygen or the use of medical equipment on board;
Travel for urgent treatment;
Tips for traveling abroad
In some countries you need a plan. Before flying, British Airways recommends you to get information about the political situation in the country you are about to visit. Check on the official website of the Foreign Ministry to ensure there are no armed conflicts or other situations. You also need to be informed about the need for vaccination. There are regions where vaccination is mandatory. You must comply with the health requirements for the destination you have chosen. Call the IATA Travel Center to find out what vaccines you will need.
If you need to take medication with you, check before your travel whether it is allowed to take in to that country. Some countries do not allow certain medicines, even if they can be widely accepted in your own country. Perhaps authorization from the family doctor is required.
Be careful abroad
Millions of people travel every year and enjoy traveling without problems, but crimes and other inconveniences are also a fact of life. It is logical to assume responsibility for your own security abroad. Here are some tips:
• Use a credit card if possible;
• Use the hotel safe;
• Lock the door even when you are in the room, but when you leave, be sure to close the windows, the doors, the balconies;
• Only use authorized taxis;
• Change currency in national currency.
Languages ​​spoken on board
Crew members speak fluent English, German, Italian, Russian. At the airport you will meet operators who speak in the local language.
Safety Record
British Airways has been recognized among the top 20 most secure airlines in the world, according to an annual ranking of the world's largest carriers.
What happened with British Airways clients