TUI Delayed or Cancelled Flight Compensation and Refund
When you arrive at the airport ahead of a big trip, you'll be hoping to check-in, drop off your bags, and relax for a little while before boarding your flight, with no worries or issues. Unfortunately, it doesn't always turn out that way, and many people find themselves dealing with unexpected flight delay TUI and TUI flight cancellation disasters.
So, if you find yourself facing a TUI flight delay or TUI cancel flight situation, what can you do about it? Well, you may be entitled to TUI holiday compensation up to 600 €. AirAdvisor is here to help you figure out how much TUI flight delay compensation you're owed and help with filing your TUI flight delay claim, too. Read on to learn more about claiming flight delay compensation from TUI.
This article has been reviewed by a licensed lawyer Anton Radchenko for general accuracy. This is for informational purposes only and is not a legal advice.
TUI Compensation and Refund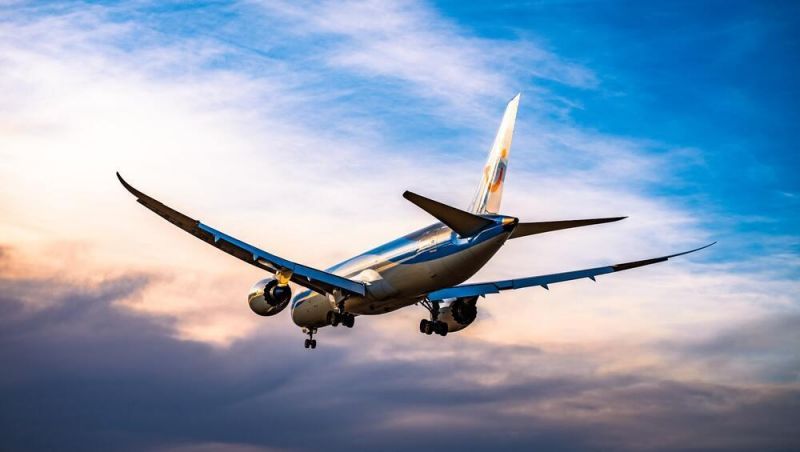 Nobody wants to deal with TUI delayed flight (or Thomson flight delays). Unfortunately, many people have to cope with such challenges and flight delays still happen quite often. However, if you do find yourself dealing with this kind of issue, you should know that there are several options available to you.
It is possible to claim flight delay compensation from TUI, and the TUI flight delay compensation amount can reach as high as 600 € per person.
AirAdvisor can help you file a claim for flight delay with TUI and simplify the whole process of claiming flight delay compensation from TUI for you. We'll negotiate on your behalf, and we only get paid if you get paid, so you won't risk a single thing by choosing AirAdvisor.
What Are My Passenger Rights in Case my TUI Flight Was Cancelled or Delayed?
You might be wondering how TUI compensation for flight delay actually works. Well, according to TUI flight delay compensation reviews and EU law, you have the following rights as a passenger of this airline:
The right to up to 600 euros in TUI late flight compensation
The right to fill in a TUI flight delay compensation claim form for any flight from the last 3 years and if flight was to or from the UK for the last 6 years.
The right to make a TUI flight compensation claim for delayed, cancelled, and overbooked flights
Disrupted flight? You might have a right to compensation - up to £520 (600€)Check Your Flight
What Should I Do in Case of Cancellations or a TUI Delayed Flight?
If TUI is late or you're dealing with TUI cancelled flights problems, here are some steps to follow:
Speak with staff at the airport to find out why your flight is delayed or called off
Gather evidence that you can use for your claim for delayed flight with TUI to get the correct flight compensation from TUI
Ask for essential services like food, water, and accommodation if you're delayed overnight
Use our online Compensation Calculator to find out how much compensation for flight delays with TUI you could get and learn more how to make a flight delay claim with TUI
TUI Flight Compensation Claims
You might be wondering about how and when you're entitled to flight compensation from TUI. Here are some situations where passengers can claim TUI flight delay compensation:
TUI Flight Cancellations: When Are They Liable?
There are certain situations in which this company can try to avoid having to pay any Thomson late flight compensation. For instance, if the carrier can successfully show that "extraordinary circumstances" led to a delay or cancellation, they may reject your TUI Airways flight delay claim and prevent you from getting TUI compensation for delayed flight.
Luckily, the situations involving extraordinary circumstances are quite rare. So, in most cases, you should be able to file TUI complaints for flight delay, go through the TUI flight delay claim procedure, and get the Thomson Airlines flight delay compensation you're entitled to, in accordance with the EU 261 Regulation.
Let's look at an example: imagine that your next flight is either delayed or cancelled. If the airline can prove that the delay/cancellation occurred due to circumstances beyond its control, like extreme weather or a criminal incident at the airport, you may not be able to claim compensation. However, if the delay was caused by the airline or could have been avoided by the airline, you should be entitled to make your TUI claim for flight delay.
Usually, if any flight is delayed or cancelled, the carrier will also try to get you booked on a similar flight as quickly as possible. If they can get you to your destination with less than 3 hours of delay, they may be able to reject your TUI delayed compensation claim. However, if an alternative flight isn't found or if you arrive much later than planned, you can fill out your TUI delayed flight claim form and request some money back.
If your flight was delayed, canceled or overbooked within the last 3 years, you could be eligible for up to £520 (600€) in compensationCheck Your Flight
TUI Flight Refund Policy
It's important to understand the distinction between a TUI flight delay refund and flight compensation. A refund is when you receive all the cost of your flight ticket back to your account, while compensation is a proportionate amount of money paid to you for your time lost and inconvenience suffered due to cancelled flight.
In addition to filing TUI delayed flight compensation form for compensation, you can also complete a TUI refund form to obtain a TUI flight refund.
This kind of ticket refund is usually given out in the most serious situations when alternative flights cannot be found or are not suitable, or in situations when a flight has been overbooked and passengers are not allowed to board.
There are various forms that refunds can take, including cash payments, credit for future flights, or vouchers. AirAdvisor strongly recommends that you do not accept vouchers as refunds, as they typically have short expiry dates and some restrictions.
TUI Flight Delay Compensation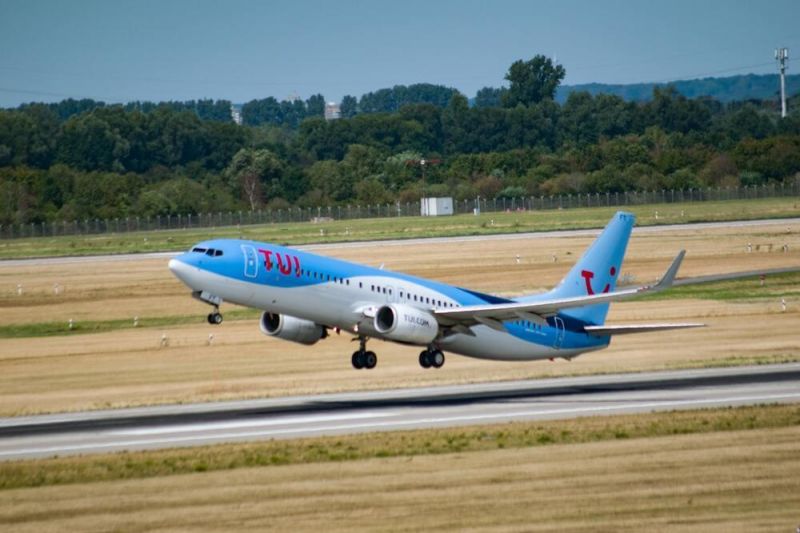 EU Regulation 261, also known as EU 261 (read: EU 261 Compensation Explained), offers protection to passengers in case of delays to their flights and travel plans.
Due to these European regulations, you can be eligible for up to 600 euros in compensation if your flight arrives 3 hours late.
Exceptions: There are certain exceptions in which you may not be able to fill in a TUI flight delay claim form and make your TUI delayed flight claim, such as "extraordinary circumstances" like extreme weather conditions that lead to flights being grounded or incidents at the airport.
TUI Flight 261 Compensation Claim: How Much Can You Get?
According to EU 261, you may be entitled to the following:
The AirAdvisor compensation calculator can help you find out exactly how much you could get.
Claim with AirAdvisor and get up to €600 compensation. Find out how much you're owed today.Check Your Flight
Common Questions: Compensation Claims and Refunds
How to claim for flight delays with TUI?
AirAdvisor can help you claim compensation from this carrier and have Thomson flight delay success with your claim. Use our calculator to figure out how much you could be owed and get in touch with our team to learn more about making your TUI UK flight delay claim.
How to claim flight delay compensation from TUI?
You could be entitled to up to 600 euros in compensation from this carrier due to delays. To make the claim for flight delay TUI, you have to speak with the airline itself, and this can be complicated. That's where we come in. AirAdvisor makes the whole process simpler.
How long does TUI flight delay compensation take?
If you're wondering about how long do TUI flight delay claims take, the truth is that the process can vary in length. Some claims can be resolved quickly, while others may be delayed for months. Typically AirAdvisor can help you resolve your TUI claims for delayed flights quicker and more efficiently.
How do I claim for delayed flight with TUI?
This carrier is obliged to pay out compensation for any delays of 3+ hours, except in situations involving extraordinary circumstances. If you think you've got a case, contact AirAdvisor and we'll help you will filling out your TUI claim form for delayed flight to obtain compensation.
How to claim TUI holiday compensation?
When it comes to any kind of holiday delay, EU 261 protects you and allows you to make a claim for compensation. But the process can be quite complicated. AirAdvisor aims to make it all easier, and we're here to help you make your claim correctly.
Why Should I Entrust My Claim to AirAdvisor?
One of the most experienced companies in this field
120,000 customers already trust AirAdvisor
4.6 rating for customer service based on 4,000 reviews
Service available in 10 languages
An expert team of travel and legal experts
Use our compensation verification tool to learn more
EU 261 Compensation Claim TUI: How to Do it?
Find out if you are owed compensation for a disrupted flightCheck Your Flight
About airline
Founded in 1923
A German airline, headquartered in Hanover
It is the biggest leisure, travel, and tourism company worldwide
Bought out the UK carrier, Thomson Airways, which has since been rebranded
TUI MasterCard allows holders to earn points towards their next holidays when spending
What happened with TUI Airways clients