EU Flight Delay Compensation Extraordinary Circumstances
Do you wonder if you can get flight delay compensation due to air traffic control or other reasons? Or, whether you have the right to EU flight delay compensation for missed connection? We at AirAdvisor can answer all the questions you may have.
Learn about the CAA list of extraordinary circumstances and why there are some cases when you may be eligible for EU flight delay compensation due to extraordinary circumstances.
AirAdvisor can help you along the whole process. From arguing with the airline regarding flight delay due to technical problems to defending your right to compensation in court. The great news is that our services are free of charge so there is no risk for you.
Check Compensation
---
EU flight delay compensation extraordinary circumstances: can I claim?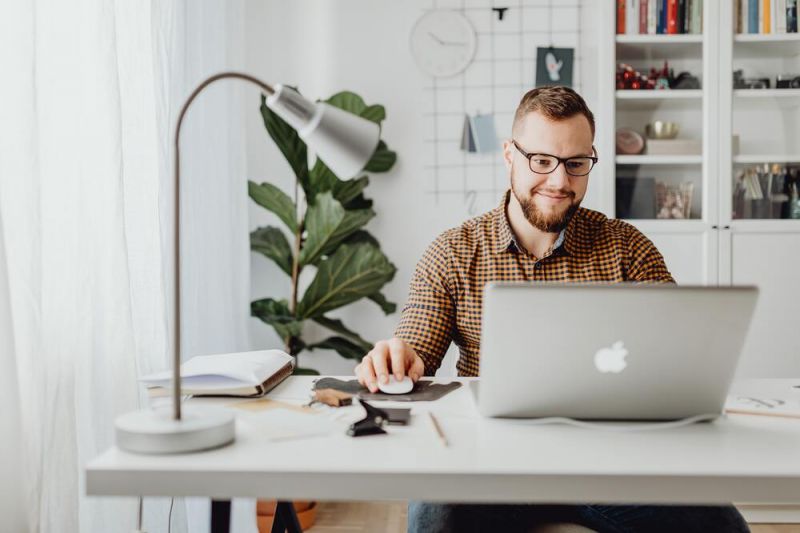 According to EU Regulation 261, any traveller may have the right to compensation in the following situations:
The flight was delayed: the plane was delayed over 3 hours to the final destination.
Flight is cancelled: if the airline informs about cancellation less than 14 days before the departure date, a passenger may get cancelled operation compensation as stated by law regarding cancelled flights.
Air carrier denied boarding: if a passenger is involuntarily denied his seat, he may apply for airline denied boarding compensation.
Sometimes some events might happen, making the flight impossible, despite the airlines having taken reasonable actions to prevent or avoid the disruption. Such events are called extraordinary circumstances. Some examples include inclement weather, security issues or strikes.
These are particular situations that are beyond the control of the airline. Thus, when a flight is delayed or cancelled due to such events the airline cannot be held responsible.
Nowadays, however, some circumstances can be anticipated and prepared for. An example may be bad weather. Of course, airlines do not have direct control or influence over weather conditions. However, it is within their obligations to make everything possible to have the aircraft ready to fly during snow or rainy weather.
Claim with AirAdvisor and get up to €600 (£510) compensation. Find out how much you're owed today.Check Your Flight
Moreover, many airlines refuse to pay compensation explaining the disruption was due to extraordinary circumstances. But, their reasoning is not always valid. Sometimes they just want to avoid paying money to affected passengers. This is another motive behind why each flight disruption should be studied one by one.
CAA list of extraordinary circumstances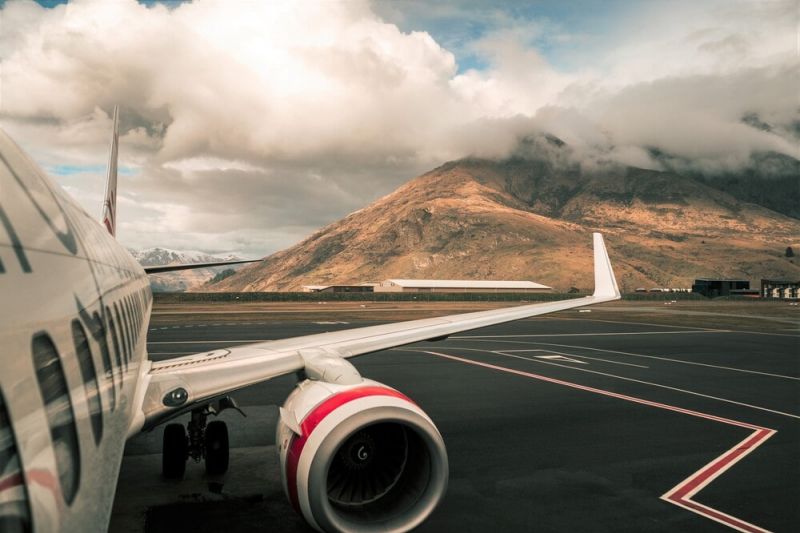 The following are examples of extraordinary circumstances from the official list of the Civil Aviation Authority (CAA) of the UK. If an airline delays flight due to one of these events, it will be exempt from paying compensation:
Bird strikes
Hidden manufacturing defects
Disruption due to a strike of a third party
War or political instability
Unlawful acts such as terrorism
Acts of sabotage
Security issues at the airport or on-board
Adverse weather conditions such as hailstones, severe turbulence, thunderstorms, lightning strikes, etc.
Natural disasters such as volcanic eruptions, tornadoes, earthquakes, hurricanes, etc.
If you think you have the right to airline compensation for bad weather or other delay reasons, contact our team at AirAdvisor. Fill in your flight details, and we will check your eligibility for compensation.
Right to compensation and others
When you are stuck in the airport, you are entitled to certain European Union airline passenger rights. You can expect care and assistance from the airline staff according to Regulation 261/2004.
Usually, for a flight over 2 hours late, you shall be offered:
free communication means such as two phone calls, faxes or emails
free food and drinks
If the overnight stay is needed due to the disruption then you can request:
free hotel room and round-way transportation
For a 5-hour delay or if a flight is delayed then cancelled, air passengers have the right to choose between:
ticket refund and return flight, or
alternative flight
Often your disrupted flight may qualify for both flight refund and compensation of up to €600 (£510).
If your flight was delayed, canceled or overbooked within the last 3 years, you could be eligible for up to €600 (£510) in compensationCheck Your Flight
FAQ: common questions about your rights under EU261 law
EU flight delay compensation missed connection: do I have the right to it?
Yes, you can claim for missed connecting flights if you could not take your outbound connecting flight due to the delay of the previous flight.
Can I get flight delay compensation due to air traffic control (ATC)?
According to the delayed flight compensation rules EU, any delay caused due to the decision or action of the ATC, such as air traffic control strikes or closure of the runway is considered an extraordinary circumstance. This means that the airline does not have to pay money in such cases.
However, many airlines overuse this argument to avoid payment. So, it is always a good idea to examine what actually happened.
Disrupted flight? You might have a right to compensation - up to €600 (£510)Check Your Flight
How long is the flight delay to claim compensation?
You are eligible for compensation for the flight delay over 3 hours to the final destination, as determined by the EC 261 of 2004. If you are not sure about your rights, check how long my flight was delayed.
Flight delay due to technical problem: does my flight qualify for compensation?
Under EU Regulations re-flight delays, disruption due to technical problems is not viewed as an extraordinary circumstance except for hidden manufacturing defects. This means that the airline may pay compensation to you if your case meets other conditions as well.
Find out if you are owed compensation for a disrupted flightCheck Your Flight
Overbooking compensation: when can I get it?
As part of your consumer rights airlines, you may get EU261 flight compensation anytime you are denied boarding at the aircraft unless you voluntarily give up your seat.
What is delay compensation?
Flight delay compensation is among the European airline passenger rights that you can claim for a delayed flight. Any traveller can be eligible as far as his flight meets the conditions defined by the EC 261.
Flight delayed over 3 hours or canceled? See if AirAdvisor can get you compensation.Check Your Flight
Missed flight due to medical emergency: am I entitled to a refund?
No, a refund is given only in extreme cases such as the death of a passenger or his travel partner from the same booking. According to EU Regulation, the refund will be paid to the immediate family members upon the demonstration of the death certificate.
How much compensation for the delayed flight can I claim?
In your EU261 claim, you can usually claim between 250 and 600 euros for a cancelled flight or other disruption. The amount of airline passenger compensation mainly depends on the flight distance.
Can I claim for a delayed flight due to weather?
Yes, you may get flight compensation weather since only adverse weather conditions in aviation are seen as extraordinary circumstances. Weather and flight delays due to some other reasons, such as operational problems, are very nuanced.
Often the airlines mislead passengers saying weather conditions have made the flight impossible. Their argument is valid only if they made everything possible to prepare for the flight and other airlines failed to perform their flights too. Otherwise, you may always have the right to flight delay compensation due to snow or other conditions.
Figuring out how much you are owed for a disrupted flight can be complicated. We're here to help. Let us assess your compensation for you.Check Your Flight
How much compensation for a 12-hour flight delay?
The amount of compensation does not depend on the delay. You can expect up to €600 (£510) if the flight arrives at the final destination with a delay of more than 3 hours. The amount varies according to the travel distance of the flight.
However, EC Regulation flight delay entitles you to various benefits such as complimentary meals, drinks, accommodation and transportation, if you are stuck in the airport for 12 hours.
What counts as extraordinary circumstances for flight delays?
Extraordinary circumstances are events beyond the control of airlines, releasing them from the obligation to pay compensation such as third party strikes, civil unrest, inclement weather conditions, natural disasters, etc.
Remember that even though you cannot get compensation in such cases, you can still ask for care and assistance from the airline staff. It is among your passenger rights for over 2-hour delays.
If my flight is delayed, what am I entitled for?
So, what are my rights as an airline passenger in case of flight delays? If your flight is delayed more than 2 hours, you may ask for two free phone calls or emails, meals and drinks.
For delays over 5 hours, you can get either a ticket refund or an alternative flight. If the flight is delayed overnight, you have the right to free accommodation and transportation.
If your flight satisfies the criteria listed earlier, you can also get EU 261 compensation of up to €600 (£510).
Find out how much compensation you're owed today.Check Your Flight