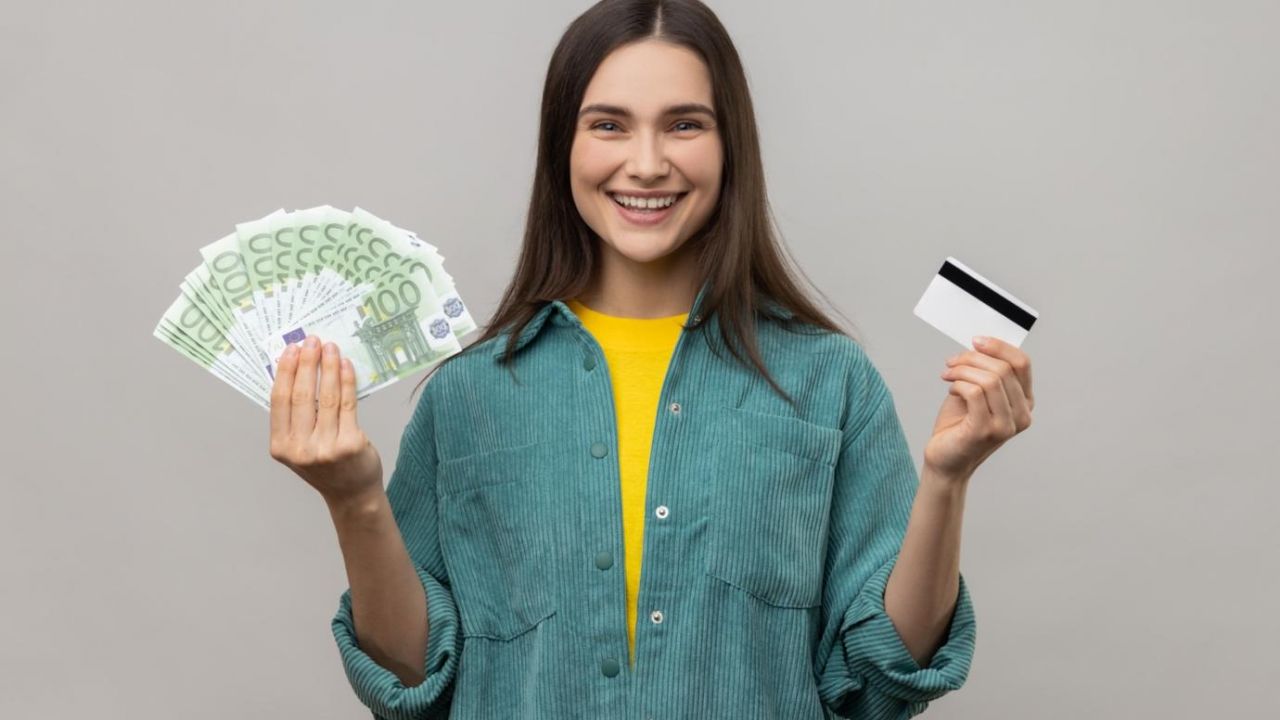 Cash or Vouchers: Which Compensation Should You Accept for a Delayed Flight?
Navigating the intricacies of flight delay compensation may leave you feeling bewildered and unsure of the best course of action. Is it wiser to accept an immediate offer of a delayed flight compensation voucher or hold out for the potential advantages of monetary compensation?
At AirAdvisor, a leading force in assisting delayed passengers to secure rightful compensation, we understand this dilemma and aim to provide clear, expert advice to ease your decision-making process.
Reviews.io 4.6/5 based on 10,718 reviews
In this article, we explore the merits and drawbacks of travel vouchers versus cash compensation for flight delays. Leveraging our experience in dealing with airlines and understanding complex regulations, we'll guide you through each option's potential benefits, allowing you to make a choice that maximises your compensation and aligns with your future travel plans.
Check Compensation
---
What is Flight Delay Compensation?
Flight delay compensation is a financial reimbursement offered to you as a passenger if you experience a significant delay during your air travel. The eligibility criteria and the flight delay compensation cash you receive depend largely on the region and specific airline policies.
For example, within the European Union, Regulation (EC) No 261/2004 stipulates that you're entitled to flight delay compensation cash if your flight arrives at their destination more than 3 hours late. This is unless the delay is due to extraordinary circumstances (outside the airline's control). Compensation can vary from €250 to €600 depending on the flight distance.
Disrupted flight? You might have a right to compensation - up to €600.Check Your Flight
How Do Airlines Pay Compensation?
Airlines typically offer compensation in 2 primary forms: cash compensation and vouchers. Both have their unique benefits and can be chosen based on your preference and the situation at hand. You can explore both in more detail below:
Cash Compensation
Cash compensation is a direct financial reimbursement offered to you by the airline concerned for delayed flights. This is often paid via check, bank transfer, or sometimes onto a credit or debit card. The benefit of cash compensation is its flexibility: you're free to spend it as you wish, without being tied to any particular airline or service. The amount is usually fixed, based on the length of the delay you faced and the distance of your flight, and doesn't depend on how much you originally paid for the ticket.
Voucher Compensation
Voucher compensation involves the airline offering you a voucher or credit for future travel or services, often with the same airline to be used for international or domestic flights. The value of a flight delay compensation voucher can sometimes exceed the amount one would receive in cash compensation, making them potentially more valuable if you're a frequent traveller. However, they usually come with certain restrictions, such as expiry dates and blackout periods, and may only be applicable to certain routes or services. Therefore, they require careful consideration of your future travel plans before accepting.
Why Do Airlines Offer Delayed Passengers Compensation Vouchers?
Airlines often offer delayed flight compensation paid in vouchers as a way to manage their immediate cash flow and to incentivise you to use their services again. In offering vouchers, airlines can often delay the actual financial impact, as these vouchers may not be redeemed immediately, if at all.
Furthermore, by providing compensation for air traffic delays in the form of vouchers, airlines are effectively encouraging repeat business, turning a potentially negative customer experience into a future sales opportunity.
Why You Shouldn't Accept Travel Vouchers for Flight Delays
A voucher is usually tied to the issuing airline, limiting your choice when it comes to future travel. It may also come with restrictions, as discussed, such as blackout dates during peak travel periods or an expiry date, limiting when you can use it. Additionally, if the airline goes bankrupt or ceases operations, the delayed flight compensation voucher may become worthless.
Lastly, accepting a travel voucher, in some cases, may forfeit your right to pursue further compensation claims. Therefore, it's essential to be aware of the full terms and conditions before accepting voucher compensation.
What Other Vouchers Does Airlines Offer?
Apart from travel vouchers, airlines may also provide you with other types of vouchers to compensate you for flight-related inconveniences. One common type is a meal voucher, which airlines usually provide when a flight is delayed for a significant period. Importantly, accepting meal vouchers does not affect your right to a flight delay compensation claim.
Airlines may also offer vouchers for transportation (like a taxi voucher), complimentary hotel accommodations, or other services related to the delay or cancellation. It's important to understand the terms and conditions of these vouchers before accepting them.
Flight delayed over 3 hours or canceled? See if AirAdvisor can get you compensation.Check Your Flight
Steps to Take to Receive Your Cash Compensation
Here are the steps you would typically need to take to claim your compensation directly from an airline:
Know Your Rights: Familiarise yourself with the relevant regulations and legislation such as EU's Regulation 261/2004. Understanding your rights is the first step to claiming your rightful compensation.
Keep Your Travel Documents: Always keep a copy of your boarding pass and any other relevant travel documents. These are essential for proving your case.
Record Details of the Delay: Keep track of the delay details, such as the length of the delay and the reasons given by the airline. If possible, get written confirmation of the delay from the airline.
Contact the Airline: Write a formal letter to the airline, outlining the details of the delay, and your request for compensation.
Follow-Up: If the airline does not respond in a timely manner, or denies your claim unjustly, you may need to follow up with them or consider escalating your case.
Legal Action: If your claim is still not addressed, you may need to consider taking legal action. This can be time-consuming and costly.
Claim Cash Compensation with AirAdvisor
Using AirAdvisor, you can bypass the need for exhaustive document collation, constant follow-ups, and the potential for further legal action. We make the process streamlined and stress-free:
Submit Your Flight Details: Using our online platform, enter your flight details. This includes your flight number and the date of your travel.
Let Us Evaluate Your Case: Our automated system will instantly evaluate your claim and determine your eligibility for compensation.
We Handle the Process: Once you've submitted your claim, our experts take over. We deal with the airline on your behalf, using our legal expertise to negotiate the best possible outcome.
Receive Your Compensation: If your claim is successful, we'll transfer your compensation directly to you. We only take a fee if your claim is successful, meaning there's no financial risk to you.
Claim with AirAdvisor and get up to €600 compensation. Find out how much you're owed today.Check Your Flight
FAQs
To help clarify some common queries around flight delay compensation, we've compiled and answered these frequently asked questions:
Do I have to accept a voucher as flight delay compensation?
No, you aren't obliged to accept a voucher and have the right to request cash compensation for a qualifying flight delay.
What happens if I don't accept a flight delay compensation voucher?
If you refuse a flight delay compensation voucher, you retain the right to pursue your claim for cash compensation.
Is the voucher value bigger than the cash compensation?
In some instances, the value of a voucher may exceed the amount of cash compensation, but it often comes with restrictions and can only be spent with the issuing airline.
Can I file a claim after I accepted a voucher?
Accepting a voucher usually means waiving your rights to pursue further claims, but the specifics can depend on the airline's policy and the terms of the voucher.