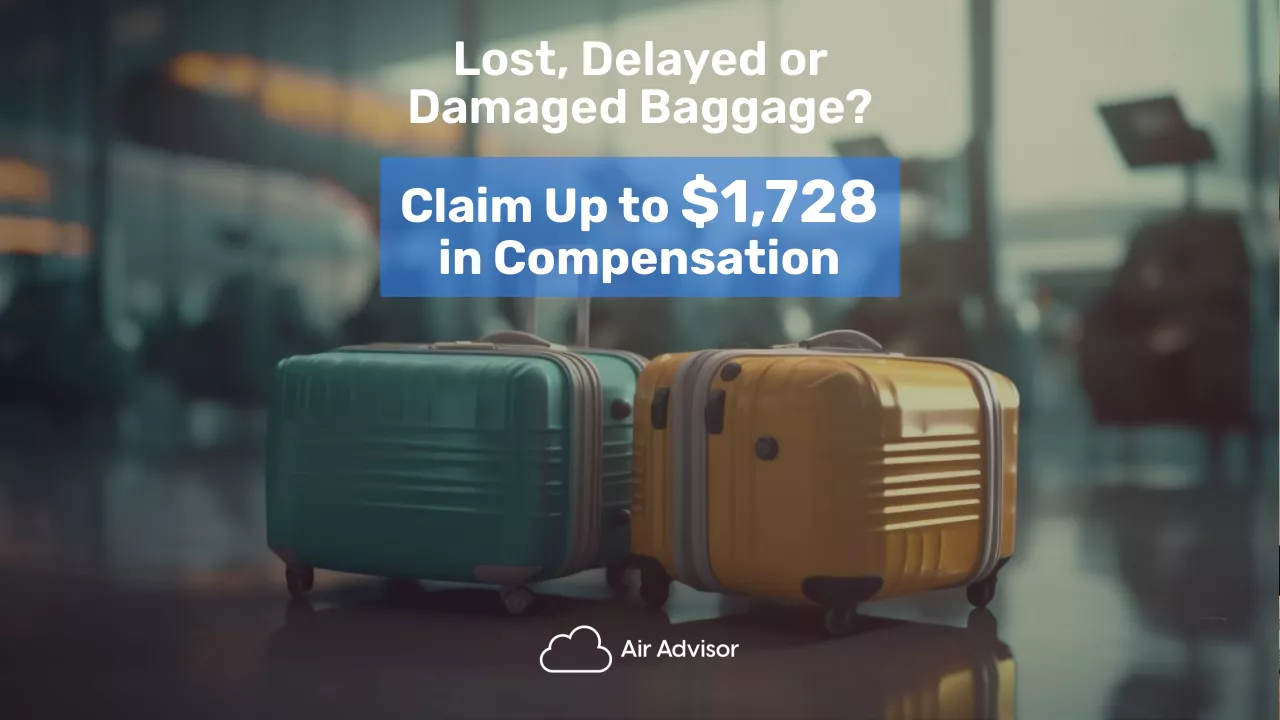 Damaged, Lost or Delayed Baggage Compensation: How to Claim
Claim up to $1,728 (€1,599) for damaged, lost or delayed luggage
We've been assisting passengers for more than 6 years. Join more than 180,000 passengers who've trusted AirAdvisor with their claims.
Reviews.io 4.56/5 based on 9,264 reviews
To increase your chances of success, click the button below to get expert help from our team of lawyers. We can make a lost baggage compensation claim on your behalf, so you don't have to worry about anything. We work based on a No-Win, No-Fee basis, so we get paid only when you get paid.
Check Eligibility
---
Did you know that in 2022, almost 220,000 bags were considered lost, delayed, or damaged by airlines in the US? If you're dealing with baggage claim frustrations, read our Baggage Compensation Guide prepared by our experts to learn what passenger rights you have and what to do in order to get the compensation you deserve.
Delayed or Lost Baggage Compensation: Key Points
Airlines must ensure the timely delivery of passengers' luggage.
If you have lost, damaged, or delayed baggage, you should initiate a claim with the airline and go shopping for essentials as soon as you can (read below why).
File a report with the airline upon arrival while at the airport, if airline staff is not there, file it with lost & found service. Take a picture of it & retain a copy for yourself.
Passengers have the right to seek reimbursement for essential items during luggage delays. Hold on to your receipts.
If your baggage was lost or damaged, you may be eligible for compensation.
There are specific time limits for submitting claims related to delayed, damaged, or lost luggage.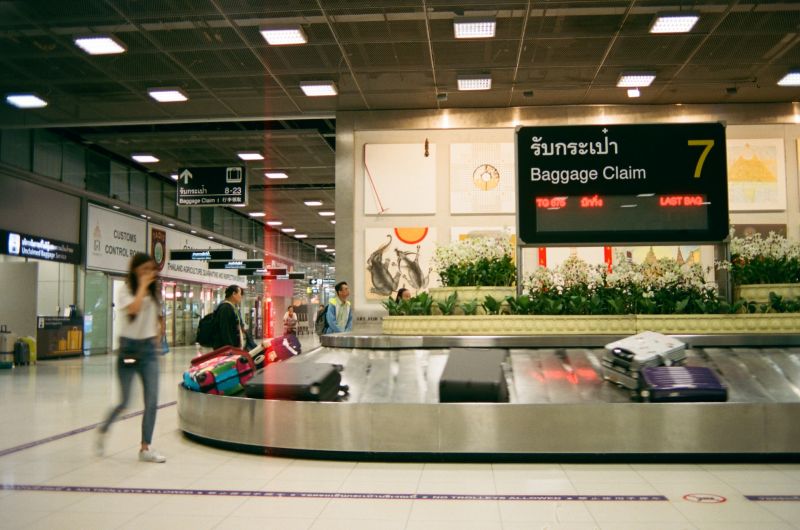 Understanding the terms used for baggage issues
Before we delve into the details, let's clarify the terms we'll be using:
Delayed Baggage: Checked baggage is considered delayed when it fails to arrive at your final destination on time.
Lost Baggage: Your checked baggage is considered lost if it hasn't arrived after a set period of time, but this time frame varies considerably among different airlines. For some, a bag is considered lost after only 5 days, and for others, it can be as long as 21 days.
Damaged Baggage: This is defined as damage to the checked baggage itself as well as to the contents inside your luggage while it's under the airline's control.
What happens when your luggage is delayed, damaged, or lost?
Luggage can be delayed, damaged, or lost for many different reasons, but most of the time this frustrating situation can be a result of mishandling during transfers or mislabeling.
Fortunately, if your luggage cannot be located in a timely manner, airlines shall compensate you for out-of-pocket expenses incurred for necessities you may need.
What should I do if my bags are delayed, damaged, or lost?
Whatever your individual situation might be, you should take the following steps to resolve your baggage situation successfully.
1. Keep Your Documentation: Keep your boarding pass and checked luggage receipts. If your boarding pass isn't available, you can also use any flight document with a booking reference number.
2. Report the Issue ASAP: Notify the airline as soon as possible that your luggage did not arrive. If airline staff is not available, report it directly to the Lost & Found desk. Do this before leaving the airport, if possible. Depending on your flight, different time limits to report baggage incidents will apply.
3. Complete a Property Irregularity Report (PIR) or Damage Report: When you complete the Property Irregularity Report (PIR), you will receive a file reference number for your case. Be sure to keep a copy of the report and the reference number. Take a screenshot, so you have it handy.
Pro Tip: The airline will ask you to provide an address to deliver your luggage.You never know when bags will arrive or when they will be delivered to you. So, plan accordingly. If you aren't going to stay at one place, ask airline staff to record time-based delivery locations in the report, and add a note asking them to call you when they locate your bag. Bags delivered to a hotel or Airbnb that you've already left can add to your frustration.
4. Track Your Luggage: Use your file reference number to track the status of your luggage. These days most airlines provide online tracking tools that can give you an estimate of when your bags are expected to reach you. You can also use WorldTracer® to track your luggage world wide.
5. Retain Receipts for Necessary Items: Keep all receipts for essential items you had to replace, including toiletries and any items you cannot do without for a few days. These receipts are important when filing a claim, because you may be eligible for reimbursement for these expenses.
Pro Tip: While many airlines will accept photos of receipts, some airlines may require you to provide them with original receipts.
6. Present Your Damaged Bags for Inspection: If possible, do this before leaving the airport. Airlines will usually work with you to find a solution, whether that means repairing the damage, replacing the affected items, or providing appropriate compensation. Take detailed photos of a damaged bag at the airport.
7. Compile a Comprehensive Inventory of Your Lost Bag's Contents: Create a thorough list of the contents that were inside your lost bags. If you have any receipts or other forms of proof for these items, keep them handy. While there are exceptions to what airlines may cover in terms of packed items, you can generally expect reimbursement for most of the contents that you can account for.
Pro Tip: If you require medication or special needs and the airline lost it, this can make your case more compelling.
8. Initiate a Compensation Claim with the Airline: Contact your airline to initiate a compensation claim for your lost luggage. Make sure to inquire about the specific deadline for filing a lost/delayed luggage claim, as it can vary depending on the carrier. Include both the receipts and supporting documents for your replacement items and the contents of your luggage in your claim for a smoother process.
Pro Tip: Quite often receipts do not provide enough clarity as to the nature of purchased items, so it is helpful to include as much information as possible to your list of purchases. Doing this will simplify the airline's review and approval time.
9. Check your credit card for complimentary delayed or lost baggage insurance: Some credit cards (when used to purchase your airline tickets) offer complimentary insurance to cover essential items. Remember, however, that making an insurance claim is different from making an airline claim. Typically, a passenger can make an insurance claim and demand reimbursement from the airline, unless your insurance company specifically disallows it.
Pro Tip: Insurance claims are time-sensitive. Typically, a claim must be made within 7 days from the time of arrival. Be sure to check the terms of your insurance. Most insurance companies will require PIR and receipts.
Alert: Some insurance companies will deny coverage for expenses incurred more than 96 hours after your arrival at the final destination or after baggage was delivered to you. Those expenses will be deemed non-essential, so go shopping at your earliest convenience.
How much compensation can you receive for mishandled luggage?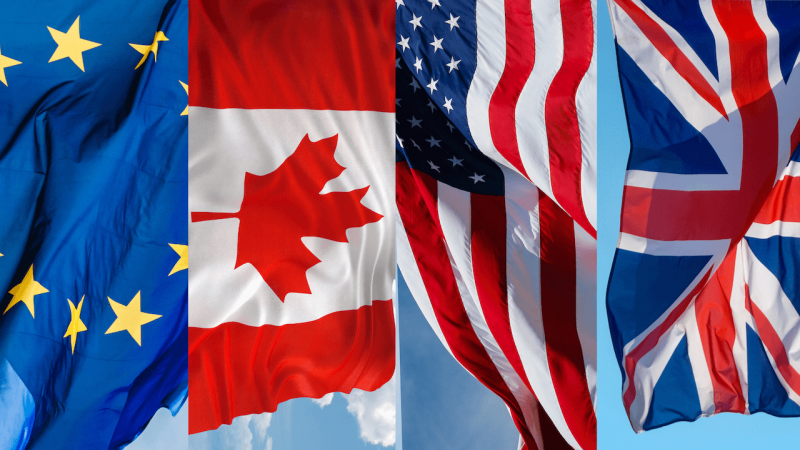 The amount of compensation that you can receive from airlines for delayed, lost, or damaged baggage can vary depending on where you're traveling.
USA - Airline Baggage Compensation:
US Domestic flights baggage compensation - airlines are responsible for any lost, damaged, or delayed luggage up to US $3,800.
For US International flights (to and from the US), the Montreal Convention, a treaty that governs how baggage is handled, goes into effect. Under the rules of this treaty, the maximum liability for baggage-related issues on covered flights is currently set at 1,288 Special Drawing Rights (equivalent to approximately $1,700.00 US) per passenger.
This represents the highest amount airlines are obligated to compensate passengers for lost, damaged, or delayed luggage. While airlines may offer more than this limit, they are not obliged to do so.
The Montreal Convention's international baggage liability cap undergoes periodic adjustments for inflation every five years, overseen by the International Civil Aviation Organization (ICAO). In rare instances when the Montreal Convention does not apply to travel to and from the United States, an earlier treaty known as the Warsaw Convention may come into play.
UK - Baggage Claim Compensation applies for:
Domestic flights within the UK on any airline
International flights to/from the UK on any airline
In the UK, airlines are responsible for any lost, damaged, or delayed luggage up to £1,000.
EU - Baggage Claim Compensation applies for:
Domestic flights within the EU on any airline
International flights to/from the EU on any airline
In the EU, airlines are responsible for any delayed, damaged, and lost luggage, and you may receive compensation up to €1,300. The EU incorporated provisions of the Montreal Convention into EU law, called EU Regulation (EC) No 889/2002, which now effectively covers all flights within the EU area and international flights to/from EU.
Canada - Baggage Claim Compensation applies for:
Domestic flights within Canada
International flights to/from Canada on any airline
In Canada, airlines are responsible for any lost, damaged, or delayed baggage up to CA$2,350.
If your luggage was delayed, lost or damaged, you could be eligible for up to $1,728 (€1,599) in compensation.Check Your Flight
What claims can you make for delayed, lost, or damaged bags?
Essential Items Coverage for Delayed Baggage:
When your luggage is delayed, and you don't have your essentials, airlines usually offer coverage for vital items. This may include toiletries and other fundamental necessities. You can also purchase these items, and the airline will reimburse you for reasonable expenses incurred. Be sure to keep all receipts from your purchases because the airline will need them to assess and process your claim efficiently.
Airlines are responsible for ensuring the safe transport of your luggage. If your baggage suffers damage during your trip, such as a broken wheel, torn handle, or other kinds of damage, you have the right to file a claim for the repair or replacement of your damaged luggage. Report any damage you notice as soon as possible and provide photos to support your claim.
Compensation for Damaged Contents:
In addition to damage to the luggage itself, if the belongings inside your bags are damaged because of mishandling or other factors within the airline's control, you have the option to file a compensation claim. This can cover items such as clothing, electronics, or personal possessions that have been harmed.
Recovery for Missing Contents:
In certain instances, you may find that specific items from your luggage are missing. In this case, you can claim the value of any missing contents. You should create a comprehensive list of the absent items and their estimated value to streamline the claims process.
Lost Baggage After 21 Days:
If your luggage remains missing for an extended period, typically more than 21 days, airlines will often categorize it as lost baggage. In this case, you may qualify for compensation to cover the lost luggage as well as its contents. Once again, keeping a detailed inventory of the items in your lost luggage will be helpful when initiating your claim.
Claim up to $1,728 (€1,599) compensation with AirAdvisor. Find out how much you're owed today.Check Your Flight
What documents are needed to make baggage claims?
Your contact information
A detailed description of your baggage and contents
Your baggage claim stubs
Your boarding passes
A copy of your damage claim or Property Irregularity Report
Receipts to support your reimbursement claim
How long does it take for an airline to deliver a bag?
According to SITA, the organization that developed World Tracer, most delayed bags are delivered to their owners within three days.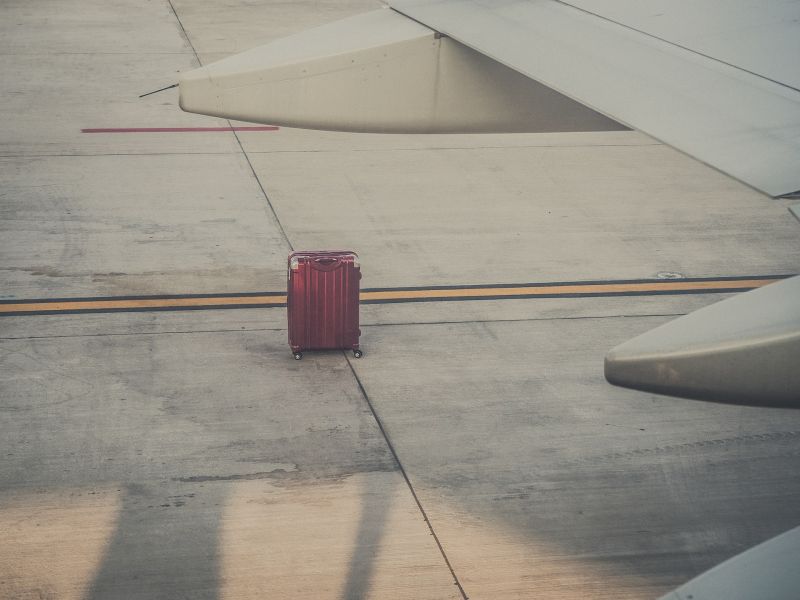 How to claim compensation for lost or delayed baggage
Gather all documents: The more info, the better, so collect boarding passes, checked bag receipts, and any other documents related to your flight.
Complete the Property Irregularity Report: If possible, try to complete this form before you leave the airport or online. You can usually find this form on the website of your carrier.
Submit a claim to the airline: Most airlines have a requirement that claims must be filed within a certain timeframe, often within 45 days from the date of your flight, but it's important to verify this information with your specific carrier.
Are you trying to file a baggage claim? Let AirAdvisor help you get the compensation you deserve.Check Your Flight
What to check before making a claim
Have you reported your baggage problem? Before you file an official claim with the airline, be sure that you've first reported the problem.
Have you checked your travel insurance? Sometimes, travel insurance will cover any issues with damaged, lost, or delayed luggage, but policies vary greatly, so check with your specific travel insurance policy.
Is your problem the result of a US baggage inspection? In this case, you will want to file a claim with the TSA.
What to do If you're not happy with the airline's response
If you've completed all the steps for filing a claim, and you're unsatisfied with the airline's response, and/or they haven't responded to you within 30 days, you can then file a complaint with the travel authority or governing body for your country of residence.
Has your baggage been damaged, lost, or delayed? Check now to see how much you could receive in compensation.Check Your Flight
FAQ
What should I do if my baggage is damaged during security checks by airport personnel?
If you believe your baggage was damaged during security checks, report it immediately to airport security or the appropriate authorities. They will guide you on the necessary steps to take.
Do I need travel insurance to cover my baggage in case of loss or damage?
Travel insurance policies often include coverage for lost or damaged baggage. However, the extent of coverage can vary between policies. Review your travel insurance terms to understand what protection is provided.
What should I do if my baggage is delayed, and I have a connecting flight to catch?
When your baggage is delayed and you have a connecting flight, inform the airline personnel at the connecting airport. They can assist in coordinating the delivery of your baggage to your final destination, if possible.
Are there certain items that airlines won't cover in a damage claim?
Airlines may have certain restrictions in place for items like fragile, perishable, or valuable items, but the policies may differ among carriers. Check with your airline to see what damages they will cover.