Flight Delay Complaint Letter
This article has been reviewed by a licensed lawyer Anton Radchenko for general accuracy. This is for informational purposes only and is not a legal advice.
If your flight gets delayed, you may have the right to cash of up to €600 ($700) from the airline responsible for the delay. To claim your compensation, you should submit a flight delay complaint letter indicating your flight details.
In the article, you will find instructions on how to write a flight delay complaint letter. We also provide a flight delay compensation letter template you can use when communicating with the airline.
Great thing is that AirAdvisor has a special online tool that allows you to send flight delay letter and instantly start the claiming process.
Status update:
due to Covid-19 crisis, the airlines primarily stopped paying air passengers unless lawyers are involved, hence we strongly recommend you entrust our expert team to handle your claim.
Check Compensation
---
Flight delay letter: get your compensation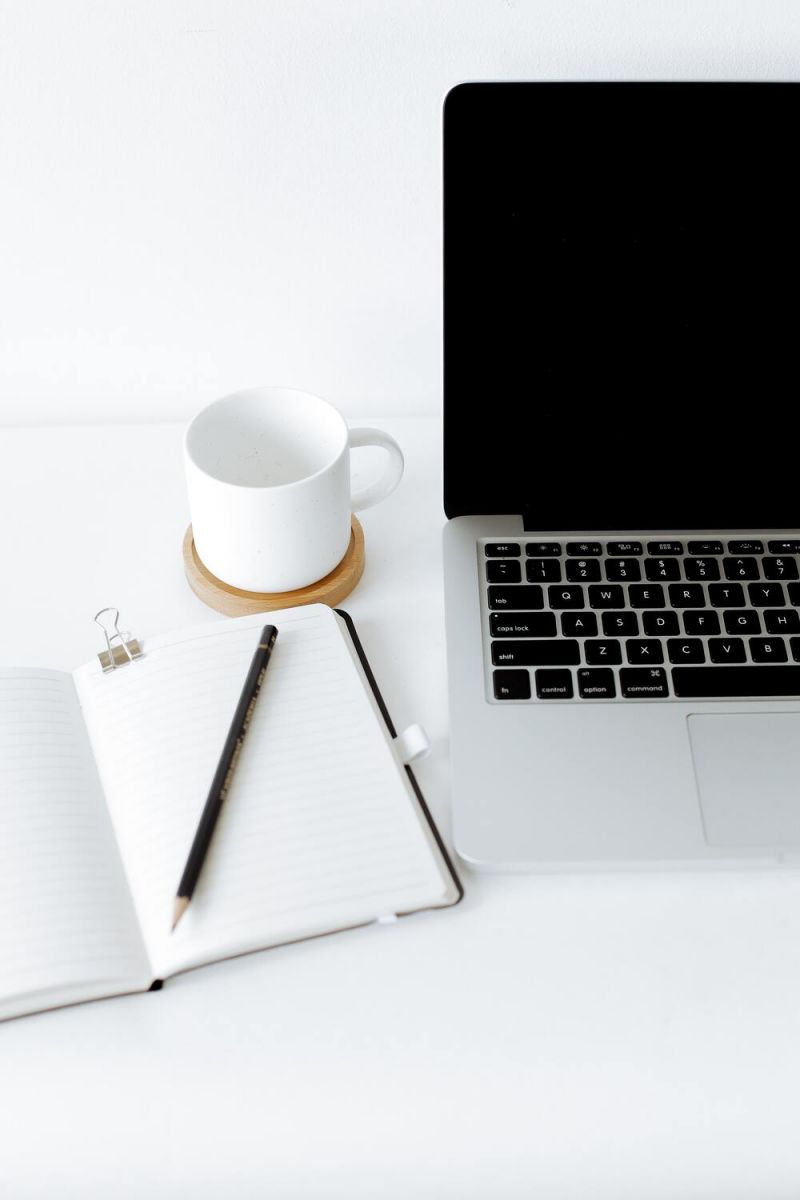 When travelers experience long delays, cancelled flights or denied boarding, they may seek protection under European law. In most cases, they are entitled to compensation of up to €600 ($700) for flight disruption.
Affected air passengers may claim flight delay compensation by writing to the airline responsible for the delay. They can use the flight delay claim template prepared by AirAdvisor.
Unfortunately, most airlines are unwilling to pay and thus, ignore the complaint letters sent by angry travelers. Or, sometimes, they come up with excuses to escape responsibility for the delay.
To save your time and unnecessary stressful process, AirAdvisor advises using our free online flight delay complaint letter. Within 3 minutes, you can ask for compensation without missing out on any necessary details required for the successful outcome of the claim.
When can I send a flight delay complaint letter? Eligibility of my flight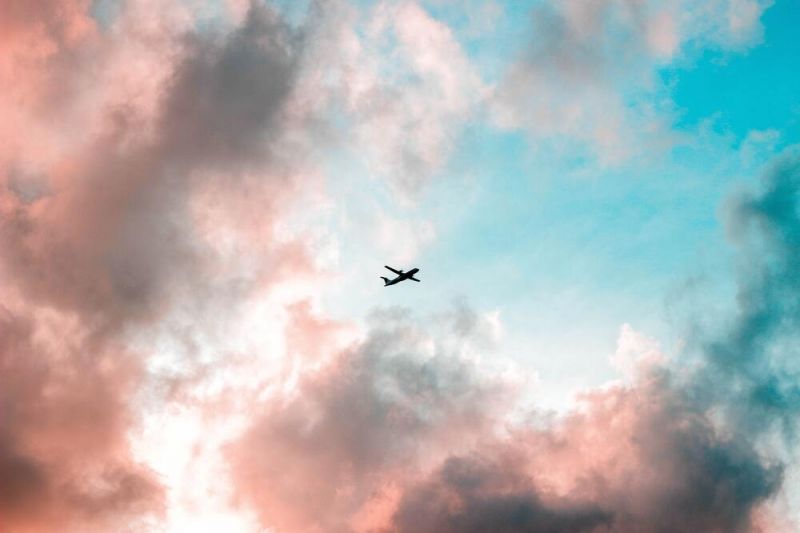 This is important to know when your case is eligible for compensation. You should send a complaint letter to the airline for delayed flight only if the following criteria are met:
your flight is delayed to the final destination by 3 hours or more
your flight departs from an EU airport or is managed by an EU airline
your flight delay is not due to extraordinary circumstances such as bad weather, airport personnel strikes, etc., but due to the airline's faults such as technical problems, schedule inconsistencies, etc.
Remember that your flight may be eligible regardless of its type (domestic or international) or your travel purpose (leisure or business). For some international flights, you may also have the right to compensation under the Montreal Convention.
If you have any doubts about your eligibility or how to fill in a flight delay compensation letter template, get in touch with our expert team. We will manage the claiming process for you.
Find out if you are owed compensation for a disrupted flightCheck Your Flight
How to write a flight delay complaint letter?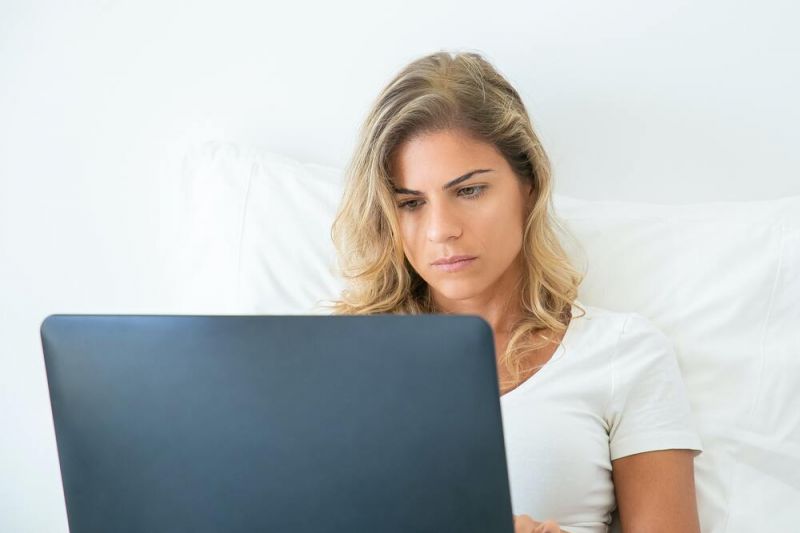 Step 1
First of all, check how much compensation from the airline you can claim. We have a special free online flight delay compensation calculator tool that simplifies the process a lot. You need to enter your flight information, and we will calculate how much you are owed.
Step 2
Fill in all the required fields within the flight delay claim letter template. You can check out the flight delay compensation sample letter below.
The information such as flight number, booking reservation number, airline's contact details, etc., must be provided in full and correctly. Any small mistake may lead to the rejection of your claim.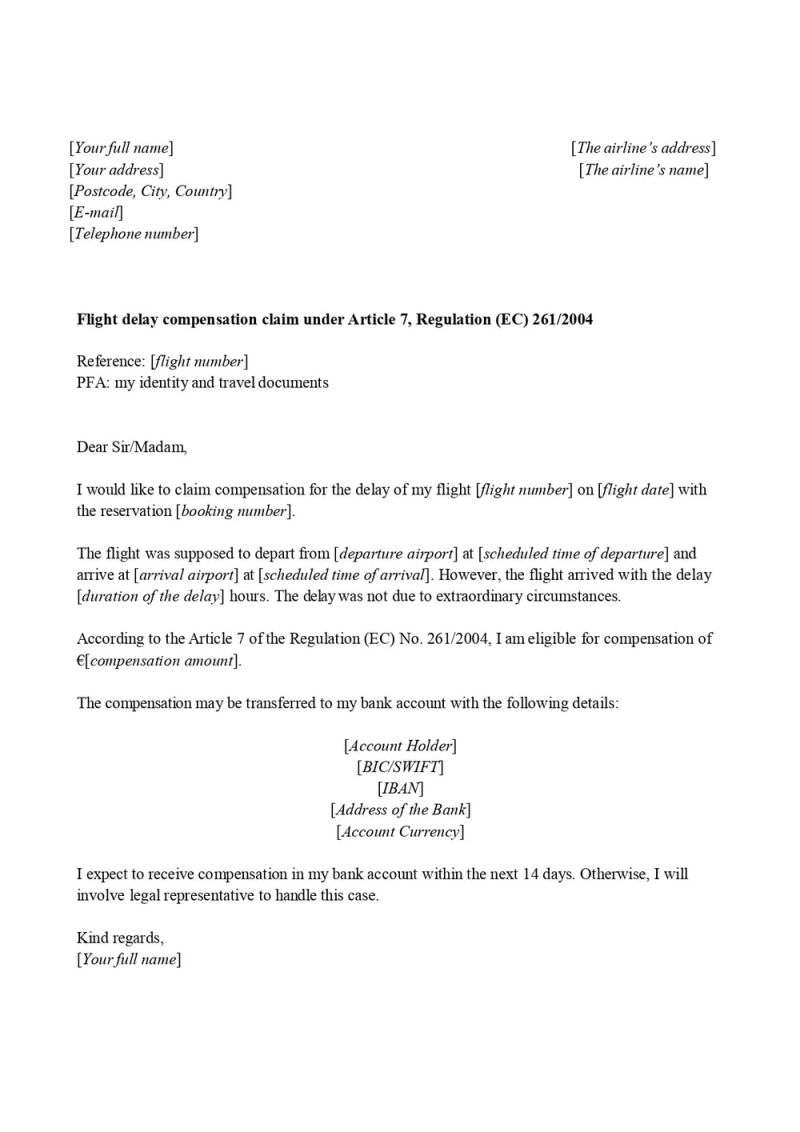 Step 3
Once you send a letter, you must wait at least 3 weeks before looking for legal advice from professionals. There are different alternatives for the reaction of the airline.
The company may pay your money, offer you a travel voucher to compensate for the delay, reject the claim coming up with an excuse, or ignore your request at all.
If you are not satisfied with the outcome, you should hire a legal representative to bring your case to court. Please, note that all necessary fees for lawyer and court must be carried by you. Moreover, you must also cover all travel expenses if your presence in court will be required.
The hearing usually takes place in the country where the airline's headquarter or court jurisdiction is located. This means that travel costs might end up being high, especially if you have to travel from abroad.
You may wonder how to ask for compensation for a delayed flight without unnecessary waste of time and money. We at AirAdvisor, can receive compensation on your behalf. You just have to provide us with flight information. We will do the rest at zero cost. You just need to patiently wait from the comfort of your home.
Flight delay letter template: what can I claim?
You may have the right to extra benefits besides the basic compensation for flight delays.
You are entitled to two free phone calls or emails, complimentary meals and refreshments for delays over 2 hours. If your flight is delayed over 5 hours, you may ask for a ticket refund and return flight or an alternative flight. If your flight is delayed overnight, the airline staff must offer you a hotel room and transportation free of charge.
The airline might not provide you with the above benefits meaning you have to pay them out of your pocket. In such a case, you can claim these extra expenses as additional compensation in your flight delay complaint letter.
Disrupted flight? You might have a right to many benefits including cash compensation of up to €600 ($700) Check Your Flight
Flight delay compensation letter template: submit with AirAdvisor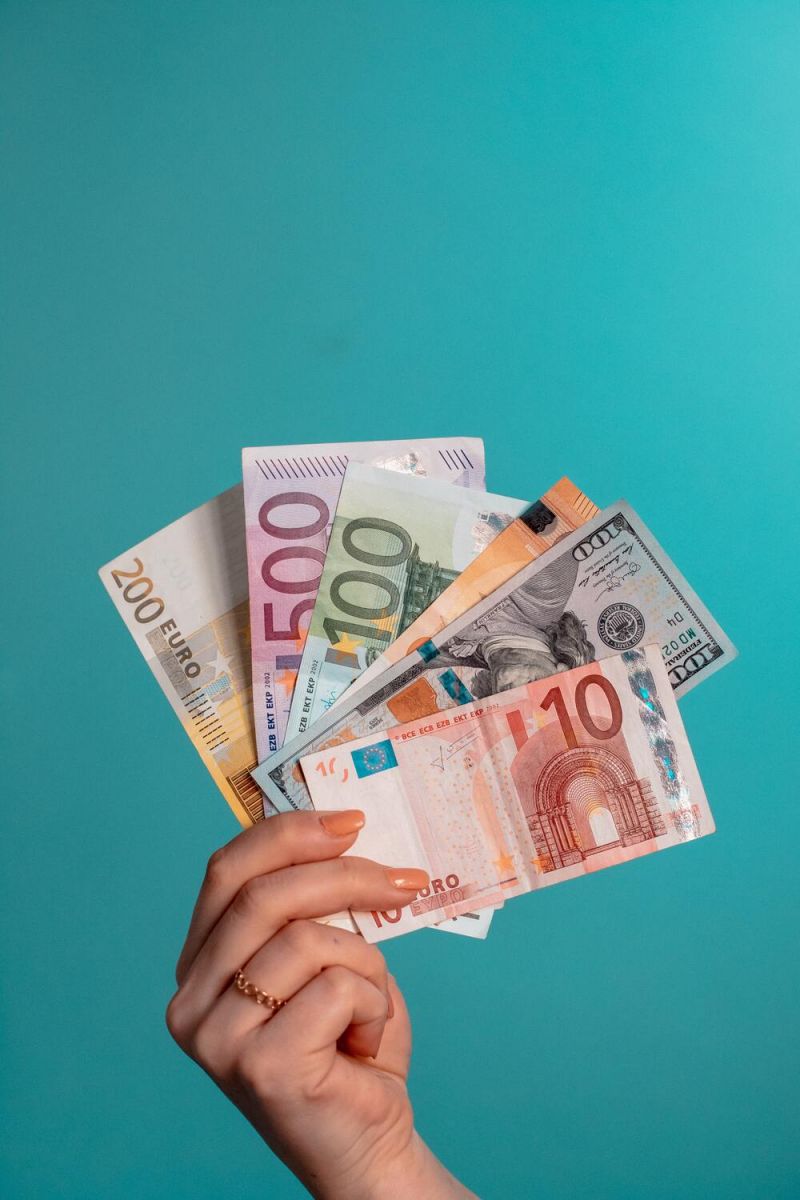 If you have not got a reply from the airline, or you would like AirAdvisor to claim compensation for you, here is what you should do:
Step 1
Fill in your flight details such as departure and arrival airports in our flight delay letter template, and click "Check Compensation". You will further have to indicate if you had a connecting flight and explain your flight disruption. It takes less than 3 minutes.
Step 2
We will let you know if your flight is eligible and how much you are owed. From that moment, we will start handling all the paperwork on your behalf. You do not have to pay anything since we work on a commission basis: it will be deducted from the compensation once we obtain it.
Step 3
You should wait while AirAdvisor will manage all the process for you. We will make sure all documents are collected and submitted promptly, follow up with the airlines, and go to court if required.
We strongly recommend you keep all your travel documents, such as boarding pass and receipts, as they will act as proof for the judge. Thus, when you claim compensation should be attached along with your flight delay letter.
Claim with AirAdvisor and get up to €600 ($700) compensation. Find out how much you're owed today.Check Your Flight