Top 10 Safest Airlines in the US - AirAdvisor Ranking 2023
Anyone who is planning to book a flight likely has the question of "What is the safest airline?" cross their mind. If you can choose an airline with a recently flawless safety record, why wouldn't you? We reviewed all the International Air Transport Association (IATA) statistics available on accidents that occurred in 2022. We found that:
The worldwide airline industry experienced 30 passenger airline accidents in 2022.
Three of these accidents had fatalities - 152 people in total.
Three of the US-based major passenger airlines were involved in an accident in 2022.
Those 3 accidents resulted in zero fatalities.
Read on for more details about the individual accidents and which airlines had a perfect accident-free record in 2022.
Top 5 Safest Airlines in the US
According to IATA, these next 5 airlines did not have any accidents in 2021 or 2022. So, it's nearly impossible to determine which is the safest airline among them. Here they are in alphabetical order:
Alaska Airlines
Alaska Airlines is lucky to earn the top spot on our list due to its name, but the carrier is also an extremely reliable and safe travel option. Based on the data from IATA for passenger airline accidents, the most recent Alaska Airlines event was on December 26, 2005, involving ground damage and was non-fatal. That's a pretty good record!
Allegiant Air
Similarly to Alaska Airlines, Allegiant Air also had zero accidents in 2022, and their most recent accident dates all the way back to March 29, 2007. It involved the plane's landing gear and resulted in significant damage, but there were no fatalities. It's good to know that even ultra-low-cost carriers take safety extremely seriously, and you don't have to spend a fortune for a safe flight.
American Airlines
Another of the accident-free airlines in 2021 and 2022, you don't have to go nearly as far back to find American Airlines' most recent accident. It was on March 21, 2020, and was the result of a tailstrike when the plane was landing. No fatalities occurred, but the plane was substantially damaged.
If you're unaware of the term, a tailstrike, although somewhat self-explanatory, happens when the empennage (the stabilizing structures at the aircraft's tail) or the tail itself hits the ground or a stationary object. Remember this term because it's going to come up again!
It's nice to know that American Airlines has a stellar safety record. The airline is the largest in the US in terms of passenger volume, so the chances are good that you'll board one of their planes during your travels - if you haven't already.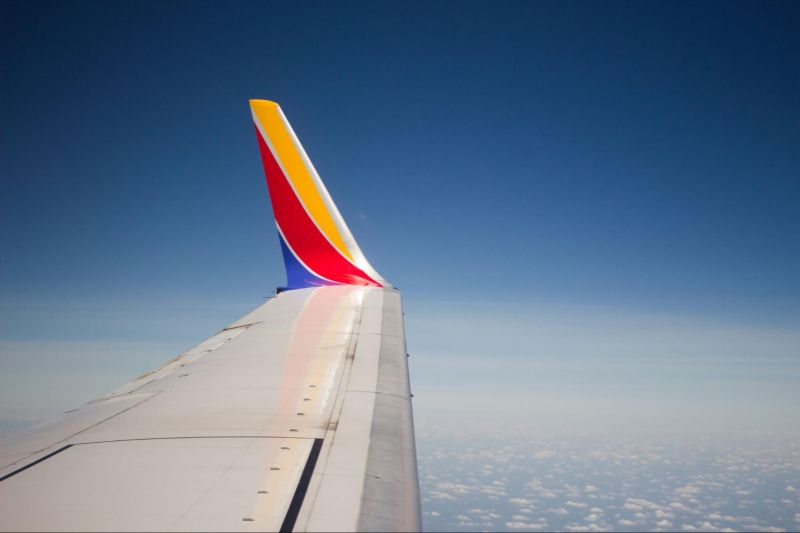 Southwest Airlines
In the case of Southwest Airlines, they are also among the airlines with zero accidents in 2022. This low-cost carrier's most recent accident was on June 17, 2019, and wasn't a danger to the passengers on board. The accident occurred when a catering truck struck the plane. Passengers would have experienced a significant delay while a new plane was located. And if you've ever experienced a flight delay of 3 hours or more, it's worth determining if you're eligible for US flight delay compensation from the airline.
If we go just a little further back, Southwest Airlines is the only carrier on our list that had a fatal accident. On April 17, 2018, on a flight from New York's LaGuardia Airport to Dallas, an engine exploded in mid-air. Tragically, there was one fatality, and 7 others sustained injuries. Before this accident, the last time a passenger died on a US airline was in 2009.
Spirit Airlines
With no accidents in 2022, we actually have to go all the way back to September 18, 2005, to find an accident on a Spirit Airlines passenger flight. It was a hard landing that resulted in significant plane damage, but there were no fatalities. This incident is the only accident from this super-low-cost airline since 2000. That's a solid safety record.
You don't have to be involved in an accident to receive compensation from an airline. If your flight is delayed for 3 hours or more, you might be able to claim up to $670.Check Your Flight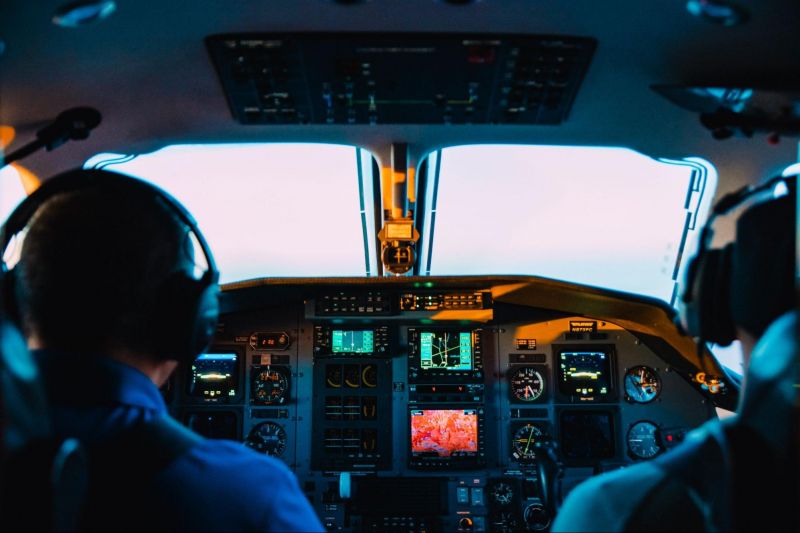 The Exceptions - US Airline Accidents in 2021
Hawaiian Airlines
Hawaiian Airlines is an exception to our accident-free carriers for 2022 for one reason - they experienced an accident in 2021. The accident occurred on September 23, 2021, and involved a tail strike on landing. The accident was non-fatal but did result in plane damage.
Don't let this isolated incident throw you off traveling with Hawaiian Airlines. According to Business Insider and data from AirlineRankings.com, Hawaiian Airlines ranked 12th in the world for safety in 2021 and 2022. Besides, if you're heading to Hawaii, it's hard to avoid this island-based airline.
United Airlines
Like Hawaiian, United Airlines was accident-free in 2022, but we've placed them in the exception category because they also had a non-fatal tailstrike accident on September 27, 2021. The aircraft incurred substantial damage, but luckily, there were no fatalities. Even with this one unfortunate event in 2021, United is still among the top 20 safest airlines in the world, according to AirlineRankings.com.
The Other 3
Like our top 7 airlines, our bottom 3 all received the same score. Each airline had one accident in 2022, but since each one was basically the same severity, nothing really separates them.
Delta Airlines
Delta Airlines is the overall top carrier on our list of the 10 Best Airlines in the US, so although they had an accident in 2022, the airline does a lot of things very well.
On August 6, 2022, Delta Airlines flight 1696 experienced a tailstrike during a go-around at Atlanta Hartsfield Jackson International Airport. The go-around (attempt at landing) was aborted, but after circling, the plane landed safely 10 minutes later.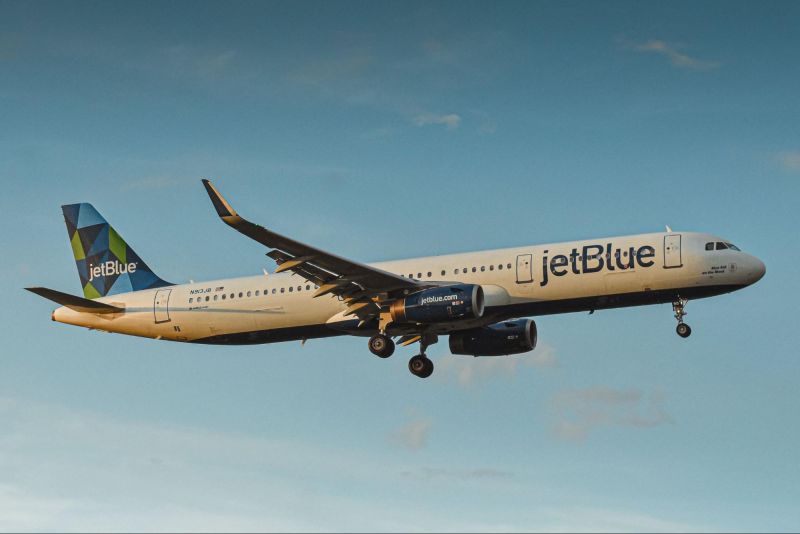 JetBlue Airways
In 2022, jetBlue also suffered a tailstrike, but in this case, it was during takeoff from Colorado's Hayden-Yampa Valley Airport. After the tailstrike, the plane did take off but made a hard right-hand turn, which would have been very unpleasant for anyone on board. The plane was able to continue its ascent, but for safety reasons, it was diverted to Denver International Airport, where it was able to land without incident.
JetBlue is a well-regarded discount airline that's one of the most comfortable airlines to fly in the US, so it definitely has some positives.
Cancelations and accidents are always inconvenient and are sure to disrupt your travel plans. Luckily, based on certain parameters, you can qualify for canceled flight compensation.Check what you're owed now!
Frontier Airlines
Like the others at the bottom, Frontier Airlines had an accident in 2022 involving a tailstrike. It occurred on May 18, 2022, during the landing of flight F9-810 at Trenton-Mercer Airport. The plane struck the runway when it landed but was able to taxi to the gate without further issues.
Frontier Airlines had a similar accident on December 21, 2021, which was also a tailstrike on landing. Despite these two most recent accidents, where neither resulted in any fatalities, Frontier remains a safe choice for air travel. And when price is a factor, you can't beat this budget carrier, which was the top choice in our ranking for the Cheapest Airlines in the US.
AirAdvisor US Airline Safety Rating - Top 10 Carriers Ranked
| | | | | | | | | |
| --- | --- | --- | --- | --- | --- | --- | --- | --- |
| Airline | Date | Reported Incidents in 2022 | Service type | Type of accident | Fatal / Non-fatal | Severity | Summary | Points |
| Alaska Airlines | | 0 | 0 | 0 | 0 | 0 | 0 | 7 |
| Allegiant Air | | 0 | 0 | 0 | 0 | 0 | 0 | 7 |
| American Airlines | | 0 | 0 | 0 | 0 | 0 | 0 | 7 |
| Delta Airlines | 8/6/2022 | 1 | Passenger | Tailstrike | Non-fatal | Substantial damage | Tail strike during a go-around | 2 |
| Frontier Airlines | 5/18/2022 | 1 | Passenger | Tailstrike | Non-fatal | Substantial damage | Tail strike on landing | 2 |
| Hawaiian Airlines | | 0 | 0 | 0 | 0 | 0 | 0 | 7 |
| JetBlue Airways | 1/22/2022 | 1 | Passenger | Tailstrike | Non-fatal | Substantial damage | Tailstrike on Takeoff | 2 |
| Southwest Airlines | | 0 | 0 | 0 | 0 | 0 | 0 | 7 |
| Spirit Airlines | | 0 | 0 | 0 | 0 | 0 | 0 | 7 |
| United Airlines | | 0 | 0 | 0 | 0 | 0 | 0 | 7 |
Our Data
To determine what is the safest airline in the US, we examined all the data published by IATA on the documented carrier accidents in 2022. Any airline with an accident-free record received full points, whereas if there was an accident in 2022, those airlines received the lowest number of points.
Typically, each airline would receive a score from 1 to 10 (10 being the best, 1 being the worst), which would add up to 55 total points for the category. The 7 accident-free airlines all needed to have the same score; in this case, that was 7 points. We decided to rate any airlines with an accident in 2022 as a 2 as they had +- the same issue. This maintains the overall point total for the category.
Conclusion
Flying is the safest way to travel long distances, so don't let this discussion of accidents deter you from hopping on a plane. To give you an idea, in 2018, there were over 46 million flights and an annual fatal accident rate of 0.28 per million flights. That means that for every 4.2 million flights, there was one fatal accident.
When we look at each airline's most recent accident history, the news is also very positive. Zero fatalities are the main thing, and the most common event, a tailstrike, doesn't usually cause severe injuries, either.
Keep the AirAdvisor Safety Score in mind the next time you're booking a flight, but if you stick to any of the 10 airlines on our list, you can trust that safety is a number 1 priority.
FAQs
What is the safest airline in the US?
According to the AirAdvisor Airline Safety Score, Alaska Airlines, Allegiant Air, American Airlines, Hawaiian Airlines, Southwest Airlines, Spirit Airlines, and United Airlines are all the safest. Each had a perfect accident record in 2022 and had no reported incidents based on data from IATA.
What US airlines had accidents in 2022?
In 2022, Delta Airlines, jetBlue, and Frontier Airlines all had accidents. Each was non-fatal and involved a tailstrike, either on takeoff, go-around, or landing.
What airline is the safest in the world?
The safest airline in the world in 2022, according to AirlineRankings.com, is Qantas. The highest-ranking US airline on the same list is Alaska Airlines, followed closely by Hawaiian Airlines.
No feedback