United Airlines Compensation and Refund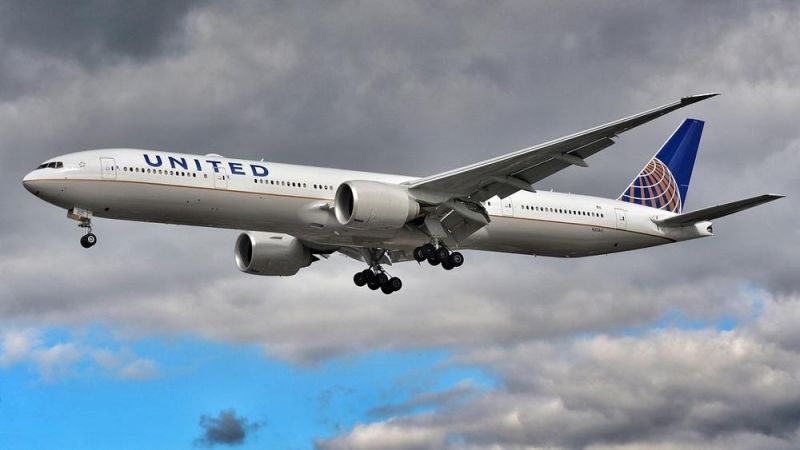 It's the kind of situation that nobody wants to experience: you've booked your flight and made it to the airport, only to find out that your flight is delayed, cancelled, or has been overbooked. Sadly, United Airlines flight delays do happen all the time, for various reasons.
Fortunately, if you've experienced a United Airlines flight delay or cancellation, you could be entitled to financial compensation.
If you choose us to help negotiate your claim, we can help you receive up to $650 €600 from the airline, per passenger. We'll take a small commission from the final payout as our fee, but we only get paid if you get paid, so you can work with the AirAdvisor team in total confidence.
What Are My Passenger Rights in Case My United Airlines Flight Was Cancelled or Delayed?
United Airlines is a US carrier that operates flights all around the world. Thus, your air passenger rights differ depending on where your flight takes off and where it lands. In some countries, you may not have many rights. In others, you can easily claim financial compensation for flight disruptions. The EU and UK have excellent laws protecting air passenger rights.
Thus, if your flight departs from a UK or EU (excluding Switzerland) airport or connects in Europe, you have the following rights under both UK and EU law:
Claim up to $650 (€600) in United Airlines delayed flight compensation, regardless of the cost of your ticket
You can make your claim if you've experienced flight delays in the last 3 years
Covers United Airlines flight cancellations, delayed flight, denied boarding because of overbooking issues, and missed connections
Remember that these European regulation rules only apply for flights leaving Europe or connecting in Europe. The same rules won't necessarily be enforced on flights in other countries. In the US, for example, if you're taking a domestic flight with this carrier, you may have slightly different rights.
However, you can still usually claim United Airlines flight delay compensation in situations where you have a tarmac delay of 3+ hours, or if you are refused boarding due to overbooking. The table below can help you see which flights are covered and which are not.
| | |
| --- | --- |
| Flight | Covered by EU 261? |
| From European airport (excluding Swiss) | ✔️ Yes |
| Connecting in Europe (excluding Swiss) | ✔️ Yes |
| From the US | ❌ No |
| From other parts of the world with no connections in Europe | ❌ No |
So, for example, if your flight leaves from San Francisco and lands in London or Paris, you are not covered by the European Union laws. However, if you're taking a connecting flight from any of the 2 airports than the European regulation applies to you.
For domestic flights in the US, you are not legally entitled to any United Airlines flight cancellation compensation as there is no federal law to give such air passenger rights.
United Airlines Flight Compensation Claims
So, when are you entitled to United Airlines compensation? Well, the airline has to compensate passengers in any of these situations:
Disrupted flight? You might have a right to compensation - up to $650 (€600).Check Your Flight
What Should I Do in Case of Cancellations or a United Airlines Delayed Flight?
In case of a United Airlines flight cancellation, you need to take the following steps:
Talk with the staff at the airport, like the gate agent, to find out what's going on with your United Airlines flight delay.
Collect evidence to help when it comes to filling out your compensation request form for the canceled flight
Ask for essentials like food and water at the airport if you are delayed for several hours.
Use our online Compensation Calculator to see what kind of United Airlines flight compensation you could get.
United Airlines Flight Cancellations: When Are They Liable?
There are some situations in which this airline may try to get out of having to pay its passengers United Airlines flight cancellation compensation or delayed flight compensation.
For example, the company might try to escape liability if a flight is cancelled due to factors that are deemed to be outside the airline's control, such as airport disruptions due to air traffic control or extreme weather conditions.
These kinds of scenarios are classed as "extraordinary circumstances" and can make it harder for you to file a successful claim to get your United Airlines compensation.
Furtermore, you may not be eligible for United Airlines flight cancellation compensation if the company is able to get you booked on a similar flight to minimize the amount of delay and inconvenience you experience.
Usually, if a flight gets delayed or cancelled, the carrier will try to get you booked on a similar replacement flight, leaving as soon as possible. If they are successful and you accept the alternate flight, and if you arrive at your destination less than 3 hours later than originally scheduled, the carrier won't be liable for any compensation.
Therefore, we can see that there are some situations in which the airline may avoid having to pay United Airlines late flight compensation or compensation of any kind. However, there are also many situations in which they are liable.
EU 261 Regulation clearly states that you are entitled to either a refund or an alternative flight in cases where flights are cancelled. You can also receive compensation for flights that are delayed 3 hours or longer. United Airlines compensate even in situations of overbooking. AirAdvisor can help you get the compensation you deserve.
If your flight was delayed, canceled or overbooked within the last 3 years, you could be eligible for up to $650 (€600) in compensation.Check Your Flight
United Airlines Flight Refund Policy
In addition to compensation, you could be entitled to a full flight refund for your United Airlines missed flight. Refunds are paid out when flights are cancelled or if passengers are denied boarding in case of an overbooked flight.
Typically, a United Airlines refund is seen as a last resort. If you've experienced a United Airlines flight cancellation, the carrier will first offer to book you on an alternate flight, arriving at a similar time in the same destination. You have the right to accept this later flight or pick another replacement flight that works for you.
You can also opt for a ticket refund if you cannot take any other flight or if United Airlines can't find a suitable alternate flight for you. This may be paid out in cash, credit, or a voucher. In AirAdvisor's view, it's always best to refuse vouchers, as they can expire before you have time to use them.
United Airlines Flight Delay Compensation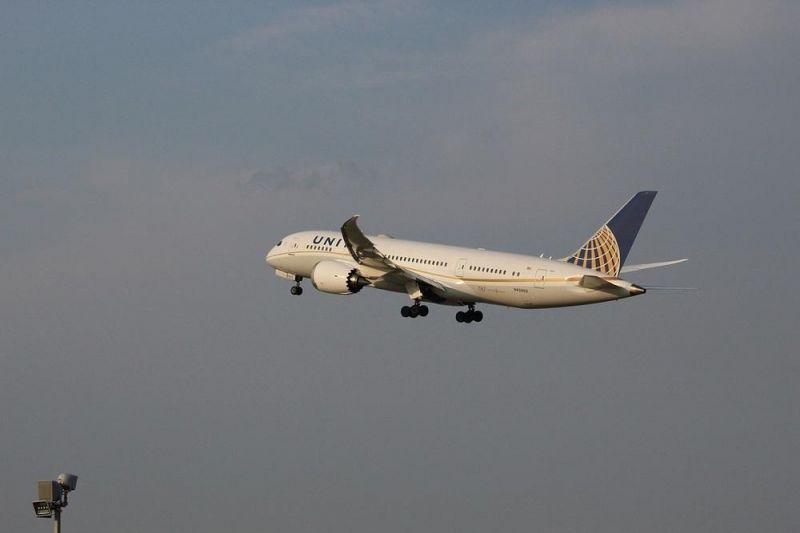 Carriers like this one try to keep as many of their flights on time as possible, but delays do happen all the time. If a delay occurs on a European flight, EU Regulation 261 offers protection to all United Airlines passengers.
Because of this regulation, you can be eligible for up to $650 (€600) in compensation if your United flight arrives 3+ hours later than it was supposed to.
Exceptions: As mentioned earlier, you may not be able to make a delayed United Airlines flight compensation request in cases of extraordinary circumstances. This may include extreme weather or problems at the airport that are beyond the carrier's control.
United Flight Delay Compensation Claim: How Much Can You Get?
According to EU 261, you could be entitled to the following United Airlines flight delay compensation depending on the flight distance:
All flights under 1,500km - Up to €250 per person
Internal flights over 1,500km - Up to €400 per person
Non-internal EU flights between 1,500 and 3,500km - Up to €400 per person
International flights over 3,500km - Up to €600 per person
The AirAdvisor compensation calculator can help you find out exactly how much you could get if your.
Claim with AirAdvisor and get up to $650 (€600) compensation. Find out how much you're owed today.Check Your Flight
Common Questions: United Airlines Compensation Claims and Refunds
How to ask for compensation from United Airlines?
AirAdvisor can help you claim compensation from this carrier. Use our to start the process and speak with the AirAdvisor team to find out more about getting your United Airlines cancel flight refund or United Airlines ticket refund
Why was my flight cancelled by United?
There are various reasons why a flight might be cancelled. It could be caused by mechanical issues, weather conditions, worker strikes, traffic problems, and so on. Speak with the staff or check the airline's online resources for a United statement of delay before you make a United Airlines claim for delayed flight.
What is the Time Limit for Compensation Claims?
You can claim compensation for any United Airlines flights as far back as three (3) years ago.
How to Claim Compensation for United Airlines Flight Delays Cancellations?
To get started with your claim, load up our compensation calculator. You can use the calculator to quickly (and for free) find out how much you could claim. AirAdvisor works on a no-win, no-fee basis, so we only get paid if we successfully make your claim.
How do I get a refund from United Airlines?
Getting refunds from airlines for United Airlines cancelled flights can be complicated, especially if you try to do it alone. AirAdvisor can help. With years of experience and thousands of satisfied customers, we're experts in dealing with airlines and getting payouts for the people we work for.
Why Should I Entrust My Claim to AirAdvisor?
Many years of experience
More than 110,000 satisfied customers across the world
4.6 rating for customer service
10 languages
An expert team of travel and legal experts
Use our compensation verification tool to learn more.
Does United compensate for delayed flights?
Yes, in both the EU and the US, you can get compensation for flights that are delayed for over three hours.
EU 261 Compensation Claim United Airlines: How to Do it?
Find out if you are owed compensation for a disrupted flight.Check Your Flight
About United Airlines
Founded in 1931
Member of Star Alliance
The third biggest airline in the world in terms of fleet size and number of routes
A fleet size of 854 aircraft
Serves 342 destinations
On-time performance of approximately 84%, which is one of the best on-time performances of a major airline according to Cirium OTP data
Cancellation rate of 1.31%, compared to the average of around 2% according to U.S. Department of Transportation
Customer satisfaction score of 75, compared to the average of 76 based on Statista "American customer satisfaction index scores for airlines in the United States from 1995 to 2021"
MileagePlus reward program allows passengers to earn miles that never expire in a variety of ways and use them for free flights and rewards, with enough miles to pay for a free flight after approximately 15 trips