Wizz Air Delayed or Cancelled Flight compensation and refund
You bought one or more tickets from Wizz Air and found yourself in an unpleasant situation: the flight was delayed or canceled or denied boarding? Do you still not know if compensation is due in your case?
You could claim up to €600 from Wizz Air. AirAdvisor makes claiming compensation easy. If we claim your compensation, we charge a fee of 30% from the amount you receive from the airline. However, we get paid only if we successfully claim your compensation on your behalf.
How it works
Submit your claim
It only takes minutes to finish it! That way you'll find out your preliminary eligibility – and the size of the compensation.
We fight for your rights
Our experts will be checking your eligibility in depth, contacting the airlines, working with the authorities and so on.
Receive your compensation
Once we receive the compensation, we will transfer the money to you, minus our fee. You don't pay if we don't win.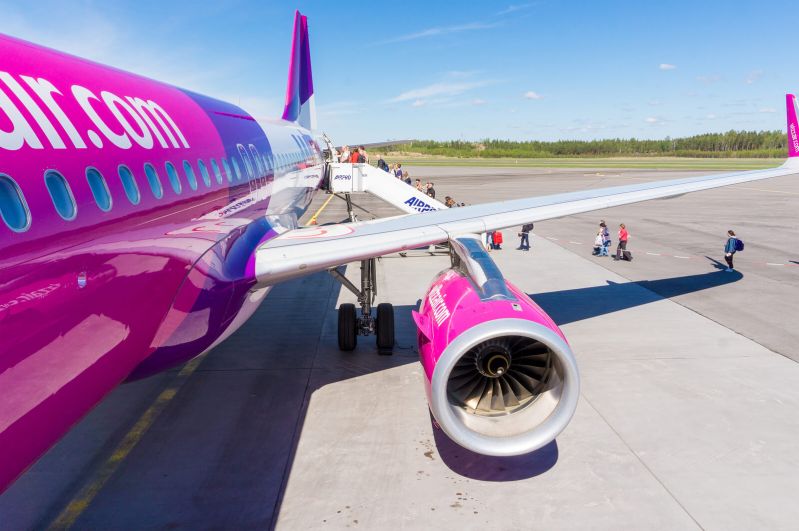 Compensation for delayed, canceled flight or denied boarding: Wizz Air
Canceled and delayed flights bring a lot of inconveniences and can ruin a vacation, a family or business meeting, adding unexpected costs to your trip and messing up your agenda. This is the main cause that brought the EU to the decision of strict regulations that protect your rights as a passenger.
If you had a planned trip with Wizz Air and the flight has been cancelled, delayed or your boarding was denied, Airadvisor can help you get the compensation you could be entitled to. Be sure to check the situation, it takes only a few minutes.
Can I receive a flight compensation for a flight with Wizz Air?
We are here to provides professional services to air passengers for claiming financial compensation on their behalf from airlines, including Wizz Air for: delayed flights, cancelled flights, missed connections, and denied boarding/overbooking.
In case of flight delay and cancellation of a Wizz Air flight you have the following options:
The airline will re-book you on another flight operated by Wizz Air on the same or – if necessary – a comparable route, at the earliest opportunity, subject to availability of seats.
The Total Fare paid for the cancelled flight will be refunded.
Wizz Air will can credit the full value of your payment for the cancelled flight plus 20% of the fare paid for the cancelled flight (also for the return sector if applicable) on your WIZZ Account. This credit can be used towards any Wizz Air flight.
Apart from any of the abovementioned options, the airline will facilitate two telephone calls (alternatively you can choose telex, fax, or email) free of charge, or where it is not feasible for Wizz Air to provide you with these opportunities, they will reimburse the costs of such communications.
In the event of re-routing, when the time of departure of the new flight is the day after the departure as it was planned for the cancelled flight arrange hotel accommodation and transport between the airport and place of accommodation free of charge. Where it is not feasible for Wizz Air to provide you with such care, the airline will refund the costs of the meal, hotel accommodation and the transport between the airport and place of accommodation.
Additionally, Wizz Air will pay compensation according to Article 7 of the Regulation:
| | | |
| --- | --- | --- |
| Amount of compensation for disrupted flights | Distance | Additional information from the company |
| 250EUR | 1500 km or less | If you are offered a new flight and the arrival time does not exceed the scheduled arrival time of your booked flight by 2 hours this amount will be reduced by 50% |
| 400EUR | between 1500 and 3500 km | If you are offered a new flight and the arrival time does not exceed the scheduled arrival time of your booked flight by 3 hours this amount will be reduced by 50% |
| 600EUR | over 3500 km | If you are offered a new flight and the arrival time does not exceed the scheduled arrival time of your booked flight by 4 hours this amount will be reduced by 50% |
The airline will refuse to pay the compensation if you were informed about the cancellation(STD);
2 weeks before Scheduled Time of Departure time (STD);
between 2 weeks and 7 days before STD and an alternative Wizz Air flight is offered to you, the departure time of which is not more than two hours before the STD and the arrival time is less than four hours after the Scheduled Time of Arrival (STA);
less than 7 days before STD and an alternative Wizz Air flight is offered to you, the departure time of which is not more than one hour before the STD and the arrival time is less than 2 hours after STA.
Baggage Claims Rights and limits on international travel
To help us process your claim for compensation quickly, please enclose a copy of the Cabin Report or Property Irregularity Report provided to you onboard or at the airport when you made your report for the delay, damage or pilferage. Please also provide your contact and bank account details where indemnity (if any) can be transferred to.
Lost baggage
Is your baggage lost? It was determined during the Montreal Convention and the Warsaw Convention how much the airline has to compensate you (per kilo) for the lost baggage. This will be a maximum of about EUR 1000. This is calculated per day in SDR, a currency that is based on several international currencies.
Whether it's lost damaged or delayed, the first thing to do is report the problem to the service desk in the baggage collection hall. If you don't, it can make the whole claiming process that much harder.
- Delayed baggage
If your luggage is delayed or missing, the airline has 21 days to find it and get it to you. If you get your luggage back within 21 days, you can still claim compensation for delayed luggage.
- Damaged baggage
The amount of compensation
The airline will look at any claims you make about damage to your baggage, and these are paid out based on the value of the bags plus anything inside that was also damaged. It's often helpful to take photographs for use in any communications with the airline after you've reported the damage.
Whether it's lost damaged or delayed, the first thing to do is report the problem to the service desk in the baggage collection hall. If you don't, it can make the whole claiming process that much harder and you might not receive a compensation.
Things to do in all cases
Take action immediately! If you're still at the airport, go to a Wizz Air representative. Ask for the Property Irregularity Report and let the representative of the Wizz Air check the 'World tracer'. The Property Irregularity Report is a declaration form that needs to be submitted within five days. Through the 'World tracer' it's possible for the crew to check where your baggage is and where it was lost.
Visit the "Baggage Claim" or "Lost Luggage" desk in the transit area, where we can help you fill out a Property Irregularity Report (PIR) straight away. If no report is filed at the destination airport, nobody will accept responsibility. If the baggage is not found within 21 days of reporting it at the destination airport, Wizz Air will be liable for the loss.
The company can't be liable for baggage misidentified by another passenger – all cost is the liability of the passenger involved.
Time Limits to receive Compensation for baggage
The Montreal Convention sets time limits on any claims regarding baggage:
Damaged baggage – seven days from receipt of the damaged items
Delayed baggage – twenty-one days from the date of delivery
Lost baggage – there's no time limit but it's advisable to make the complaint as soon as possible, once your luggage has either been missing for twenty-one days or the airline has admitted they've lost it.
Baggage limits on international travel:
You can carry only the baggage allowed by your choices when buying the ticket.
Liquids carried in cabin baggage are subject to the following government-imposed restrictions: the liquid must be in a container with a maximum volume of 100ml, all liquid containers should be carried in a transparent, re-sealable 1-liter plastic bag, measuring 20 x 20 cm.
Medication is allowed in hand baggage (essential ones with a certificate that confirms you need that medication). When carrying medication in a liquid form, please check the safety regulations for carrying liquids on board.
Animals are not allowed on Wizz Air flights, except for guide dogs traveling with their owners holding the documents set out in the regulations of the Countries Affected by Carriage.
General information information about Wizz Air
The first flight with this airline was on the 19th of May 2004 from Katowice. Today Wizz Air offers over 600 routes from 25 bases in the following regions: Vienna in Austria; Tuzla in Bosnia and Herzegovina; Sofia and Varna in Bulgaria; Kutaisi in Georgia; Budapest and Debrecen in Hungary; Riga in Latvia; Vilnius in Lithuania; Skopje in Macedonia; Chisinau in Moldova; Katowice, Warsaw, Gdansk, Poznan and Wroclaw in Poland; Bucharest, Cluj-Napoca, Craiova, Iasi, Sibiu and Timisoara in Romania; Belgrade in Serbia; London, Luton in United Kingdom; Kyiv in Ukraine.
Check-in Time
Check in with Wizz Air can be done:
You will have to print your own boarding card and be at the airport up to 3 hours before departure (no later than 30 minutes before the scheduled departure time). Online check-in is available from 30 days up to 3 hours before the scheduled departure time if you have purchased a seat during your booking. In case you have not purchased any seats with your booking, check-in will become available only 48 hours before departure.
Through the mobile app of the airline (for free)
You will use the mobile boarding pass, instead of a boarding card
You can receive boarding card at the airport. Check-in starts 2 hours and closes 40 minutes before departure. In some cases, the airport check-in desk closes earlier.
Baggage Allowance
You have 3 options with this airline:
A free carry-on bag, not more than 10 kg, allowed dimensions: 40 x 30 x 20 cm, that will be placed under the front seat during the flight.
Up to six paid checked-in-bags of 10kg, 20kg or 32kg, allowed dimensions: 149 x 119 x 171 cm.
An extra trolley bag, not more than 10 kg, allowed dimensions: 55 x 40 x 23 cm (only with WIZZ Priority).
Airline Promotions
Don't miss the chance to join the WIZZ Discount Club. You will get minimum 10 euro discount on ticket fares, minimum 5 euro discount on 20kg and 32kg checked-in baggage purchased online, and access to deals available only for members.
The airline also provides wonderful Gift Vouchers, that allow access to more than 140 destinations across 44 countries and a lot of other services.
WIZZAIR gives you the opportunity to purchase the "On-time Guarantee" – service available per flight, at the cost of € 10.00. The services provide you with €100 WIZZ credit in case of a flight delay of 1-hour or longer. People that know the passenger's rights understand that for the delays under 3 hours, the service from the airline can be helpful. However, don't forget that in case of flight delays of more than 3 hours, you could have the possibility to reclaim a higher compensation for a delayed flight. AirAdvisor can help you receive a compensation if your flight was cancelled, delayed or you were denied boarding (more options) and the compensation can go up to €600.
Wizz Flex allows you to change the details of your flight (date, time and routing of your flight) whenever needed. This option is a paid supplementary service.
Cheap Tickets
For your travel needs, you can use Skyscanner or other services to browse Wizz Air flights and find the most convenient Wizz Air flight times and the lowest prices. You can book your cheap flight directly with the airline or travel agent without adding any commission.
Cashback
Wizz Air does not offer cashback for the moment but you still can get some discounts.
Wizz Air offers 10% discount on your accommodation with booking.com. You just need to enter your Wizz Air membership while booking.
Other Wizz Air discounts you can get with promo codes for the 2019 Sale: - 10 € on flights, From € 2 on your airport transfers, Up to 60% on airport car parks.
Airline Loyalty Program
If you fly quite often using Wizz Air, you should get a WIZZ Discount Club Membership and enjoy the discounts on ticket fares, purchased baggage, get access to member-only deals and extend the benefits to your travel companions.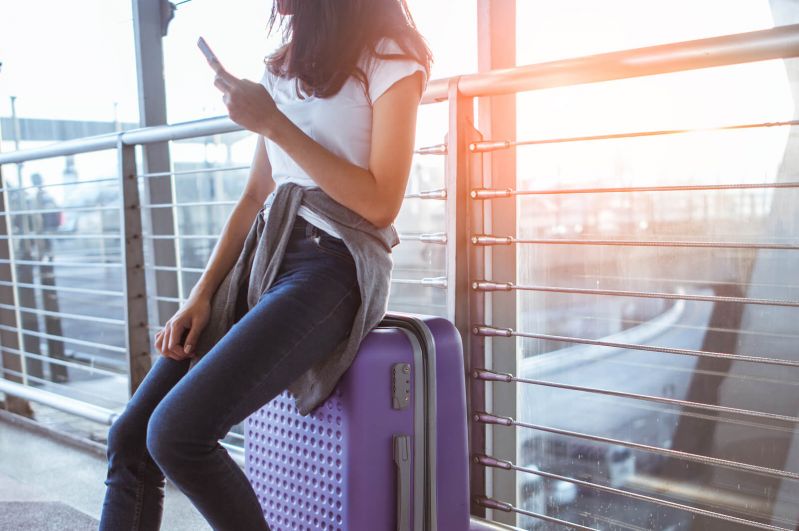 Airline Contacts
For existing bookings, you can contact Wizz Air at the following numbers in the respective countries:
United Kingdom - 0330 977 0444
Germany - 0302 1784016
Netherlands - 020 262 5762
For new reservations or purchase of additional services, you will have to contact a Call service from the list below.
Azerbaijan: +3616777501
Belgium: 0903 15 005
Bulgaria: 0900 639 49
Bosnia - Telecom RS: 094 573600
Bosnia - BH Telekom: 094 250436
Bosnia - HT Mostar: 094 841221
Croatia: 060 5020 22
Cyprus: 90019009
Czech Republic: 900 140 809
Denmark: 90 11 11 14
United Arab Emirates: +3616777507
Finland: 0600 19 053
France: 0899 860 729
Georgia: 0706 777 483
Germany - German calls: 0900 10002591
Germany - English calls: 0900 10002592
Germany - Romanian calls: 0900 10002594
Germany - Polish calls: 0900 10002593
Greece: 9011 400 693
Hungary: 06 90 900 555
Iceland: 539 0620
Israel: 01535227861979
Italy: 895 895 4416
Latvia: 902 00 953
Lithuania: 890094000
Macedonia: 0590 3 02 21
Malta: 2778 1054
Moldova: +373 22 903038
Netherlands: 09003637385
Norway: 820 59032
Poland: +48703703003
Portugal: 707 500 209
Romania: 090 031 0020
Russia: 8 499 500 56 76
Serbia: 0900 232 321
Slovakia: 0900 20 50 50
Slovenia: 090 100 206
Spain: 807 403 359
Spain-callers from Catalonia: 937 370 069
Sweden: 0900 111 2029
Switzerland: 0900 000 178
United Kingdom: 0905 707 0000
Ukraine: +380 89 320 25 33
Montenegro: 095700003
Austria: 0900373729
Albania: +36 1 6777 515
Estonia: +372 609 4141
Kazahstan: +7 (717) 269 60 70
Kosovo: +36 1 6777 517
Morocco: +36 1 6777 519
Lounge overview and cost
The cost of the tickets depends on the season, the destination and a lot of other factors. In order to check the prices for flights at the moment, you can visit the airline's website. For additional services, you can choose one of the three fares: Basic, Wizz Go or Wizz Plus, each of them with its own advantages.
The seat selection is paid while booking or can be randomly assigned for free, during check-in, 48 hours before flight departure. There are a few premium seats with extra legroom or in the front row. The seat booking is free for some bundles: WIZZ Go and WIZZ Plus.
Airline Ranking and Passenger Reviews
| | | | |
| --- | --- | --- | --- |
| Airline | Food | Entertainment | Value for money |
| 4/10 | 2/5 | 1/5 | 3/5 |
Airline online registration
You can book a flight with Wizz Air online, through the mobile app or using a call center. After filling in the form with passenger details, contact and payment information, you will receive the itinerary on the email address. This will include the date and time of the travel, the number of the flight, a unique confirmation code, details about departure and destination and of course, the full cost.
How to leave Baggage claim?
In case of problems with the baggage during a flight with Wizz Air – whether it is lost, damaged or delayed, you can leave a Baggage claim at the destination. Visit the dedicated desk in the transit area and fill in a report. The airline will return the baggage in 21 days or will be liable for the loss. In case of damaged baggage that was delivered with another flight, be sure to make a report in writing within 21 days after the delivery of the baggage. For details, see "Baggage Claims Rights and limits on international travel" above.
How to cancel a flight ticket by myself?
There are two options for cancelling a flight ticket from Wizz Air. Cancelling the reservation up to 14 days before departure is possible by submitting a claim or calling the Wizz Air Call Canter. You will have to pay a cancellation fee of € 60.00, but you will be able to receive a refund. The same methods are useful to cancel the reservation within 14 days before the flight – you will receive a full refund after paying the fee for other services and the Seat Protection Fee of € 80.00.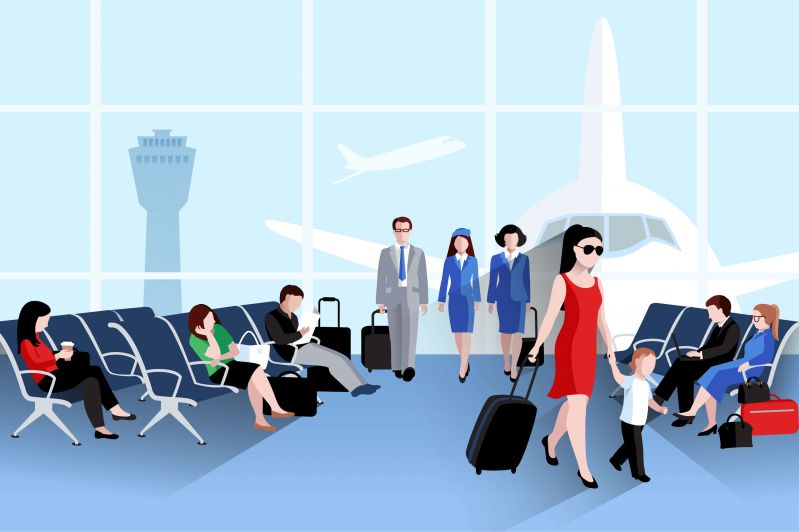 What are the conditions of traveling with kids?
WIZZ services to make traveling with kids more comfortable:
extra personal item onboard (40 x 30 x 20 cm) allowed
free priority boarding for 2 adults and unlimited children per one travelling infant
a foldable baby stroller or a small crib can be taken onboard free of charge, a car seat accommodated on an additional seat at normal fare
pre-packed baby food and drinks allowed
WIZZ Café offers snacks and drinks on board
WIZZ Boutique selection includes coloring books, toys and small gifts
you are allowed (and strongly recommended) to take onboard: 1 diaper for every hour of your journey, baby wipes, changes of clothes, extra pacifiers and small toys
Is the food allowed on board?
Food and beverages are served onboard only after being purchased from WIZZ Café – they serve hot drinks, sandwiches, snacks, soft drinks and alcoholic beverages.
Which are the conditions for disabled travel?
The airline offers extra attention to disabled and reduced-mobility passengers and to passengers with special needs. In line with Regulation (EC) No 1107/2006, a wide range of facilities for disabled and reduced mobility passengers at airports can be provided, if the airline is informed about the situation at least 48 hours before the scheduled departure time. Passengers are considered disabled when their physical, medical or mental condition requires individual attention (on embarking and disembarking, during flight, in an emergency evacuation, during ground handling) that is not normally extended to other passengers.
Disabled passengers are passengers who:
use wheelchairs
live with visual or hearing impairments
travel with guide dogs
Passengers with special needs are considered those who are:
pregnant
traveling with a broken leg
traveling with mobility equipment
are affected by a contagious disease
using medicine or medical equipment
in need of extra oxygen for medical reasons
Being abroad
You can always make your travel better and safer. We all wish for smooth journeys. But unfortunate events do happen anywhere. To make your journey worry-free, you may want to get familiar with travel insurances. Make sure and double-check that you have all of the proper vaccinations.
Bring copies of your passport or make an electronic copy that you can store in your email account as well.
Another advice for you is look up the monetary conversion before you go and save money to the destination! Always have local cash. The conversion centers in the airport tend to be huge rip-offs so go to a bank or ATM in the country you're visiting and you won't get charged as many fees.
Sometimes countries require travelers to pay the country's entrance/exit fees. These fees are not included in the price of your airline ticket and can range $25 - $200.
Each airline has its own set of guidelines as to how many bags can be carried on for free. Check your airline's rules to avoid any incremental fees. And, if you are connecting during your trip, know the luggage rules for those airlines as well - especially for low-cost carriers.
Reward yourself and start your journey pleasantly at airports! Treat yourself at an airport lounge by buying single entry from Lounge Pass or unlimited entries from Priority Pass.
The language spoken on board?
All airline personnel fluent in English, Polish and German. They can also speak Hungarian, Russian and Ukrainian.
Safety record
Many travelers are looking for a great flight deal and may be willing to sacrifice comfort for affordability, but only a few of them would be willing to give up their safety in pursuit of that great deal. While budget airlines cut other corners to keep fares low, they cannot - lucky for us - compromise the safety of their passengers in the process.
Safety of flying is always very important. Passengers concerned about the safety of a particular airline can use resources like the world's only safety agency AirlineRatings to see exactly how each carrier stands up to safety regulations.
We can count Wizz Air as a reliable airline as it has been awarded the highest 7-star safety ranking from AirlineRatings.
Wizz Air has a great safety record statistically and that is a sign that they are operating professionally.
What happened with Wizz Air clients