If you had a recent American Airlines experience you were unhappy with, you may consider filing an official complaint with the airline. In this article, we explain what you can complain about and how to file a complaint.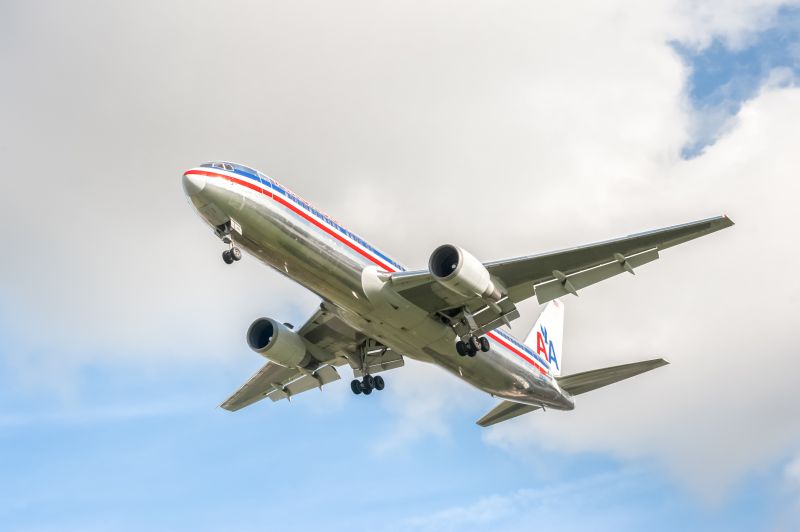 If you're reading this article, you're probably still feeling the pain from a recent American Airlines trip gone wrong. The AirAdvisor team is here to help American Airlines passengers, like you, get the compensation you deserve. Below, you can explore a few important things we cover in this article that you should know about before filing an American Airlines customer complaint.
By following the guidance you find within this article, you can increase your chances of being heard by American Airlines and receiving the flight compensation you're entitled to.
What's a valid American Airlines complaint and how to prepare
There are many reasons you may complain to American Airlines, including having received poor customer service, being subject to flight delays or cancellations or having your luggage lost or damaged, for example. In cases like these, you're entitled to American Airlines compensation.
If you've encountered an issue with the airline, your first port of call should be to deal with the airline in person at the airport. If you're unable to reach a resolution, you can then contact the airline corporate office.
The more organized you are before submitting your American Airlines complaint, the more likely you are to be heard by the airline. Make sure you keep things like baggage tags, email correspondence, ticket numbers, photos and notes of the issues you experienced to support your claim.
How to use social media to help with your American Airlines complaints
If you've had a less than satisfactory experience with American Airlines, an option is to engage with them on social media to make them aware of the situation. For example, you may choose to air your unresolved grievances with American Airlines on Twitter. The benefit of doing this is that there are dedicated American Airlines teams monitoring their social media feeds at all times and, sometimes, providing resolutions in real time.
Where and how to send your American Airlines complaint
If you could not resolve your American Airlines complaint with one of their customer care representatives while at the airport, you can submit your complaint using their online feedback form.
Submitting a "good complaint" as opposed to a bad one can increase your chance of success. Things like poor grammar, unreasonable demands, and exclamation marks can all hinder your chances of receiving an adequate response. It's also important to ensure your complaint mentions what you expect from the Airline to remedy the situation.
American Airlines contact details
Below, you can find some additional contact information for American Airlines:
There are different numbers to contact American Airlines based on what language you speak and what country you are calling from. A consolidated list can be found below:
English: 800-433-7300 - 24 hours
Spanish: 800-633-3711 - 24 hours
French: 800-756-8613 7 am – 6 pm
Portuguese: 866-824-8717 6 am – 7 pm
Creole: 800-833-5767 7 am – 4 pm
Japanese: 800-237-0027 - 24 hours
Mandarin Chinese: 800-492-8095 - 24 hours
Hearing & speech impaired: 711 - 24 hours
American Airlines Mailing Address:
American Airlines Customer Relations
4000 E. Sky Harbor Blvd.
Phoenix, AZ 85034
Your American Airlines customer rights
When traveling, we tend to be laser focused on booking a ticket. However, being aware of your passenger rights can be beneficial, before, during and after your trip. AirAdvisor can always help with cutting through all the information, but you should be especially aware of EU Regulation 261 or UK 261. Please note, these regulations cover American Airlines flights departing from the UK and EU.
Below, you can explore some of your general compensation entitlements under these regulations:
For flights up to 1,500 km, you may be entitled to €250 for delays of over three hours or cancellations.
For flights between 1,500 and 3,500 km, you may be entitled to €400 for delays of over three hours or cancellations.
For flights over 3,500 km, you may be entitled to €600 for delays of over four hours or cancellations.
Flights covered by EU261
| | | |
| --- | --- | --- |
| Which American Airlines Flights are Covered | Covered by EU 261 | Covered by UK 261 |
| American Airlines Flights departing from EU/UK airports | YES | YES |
| American Airlines Flights arriving at EU/UK airports | NO | NO |
American Airlines Complaints: common questions
How do I make a complaint to American Airlines?
Before submitting a complaint to American Airlines, it's important to gather as many details as possible to strengthen your claim. This may include taking notes, photographs, and keeping important information such as ticket numbers and baggage tags. When writing your complaint, it's recommended to be specific and reference these details as much as possible to provide a clear and detailed account of your experience.
How do I contact American Airlines directly?
You can contact American Airlines by calling them, using their online complaint form, mailing them at their physical mailing address, or even reaching out to them on social media, for example, Twitter.
Does American Airlines ever give refunds?
Absolutely! According to EU261, American Airlines has to give you a full refund for a canceled flight. If they have denied you a refund, the AirAdvisor team of legal experts is here to help you enforce your rights.
How to escalate an American Airlines complaint?
If you've submitted a complaint to American Airlines but haven't received a satisfactory resolution, you can escalate your complaint through us at AirAdvisor. To do so, you can visit our website, submit your flight details and complaint information, and we'll assess your claim. If you're eligible for compensation, we'll handle your claim and negotiate with American Airlines for a fair settlement. If American Airlines still doesn't provide a satisfactory resolution, wecan escalate your complaint to relevant authorities on your behalf, such as the Civil Aviation Authority or National Enforcement Body. Using AirAdvisor can help you escalate your complaint efficiently and increase your chances of receiving fair compensation for your flight disruption.