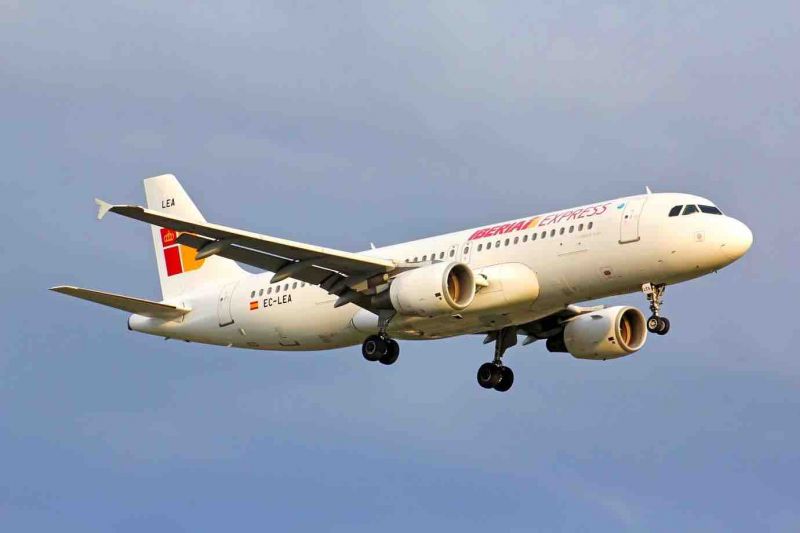 As an Iberia Airlines passenger, you may have encountered an issue that has left you feeling compelled to complain to the airline. However, you might be unsure how to complain, what compensation to ask for, or if you even have reasonable grounds on which to complain.
AirAdvisor is the organisation you can lean on to check your eligibility for compensation and file a claim against an airline. In this article, we discuss all you need to know about Iberia Airlines complaints, including what you can complain about and how to submit your complaint.
What Can You Make a Complaint About
From delayed, cancelled or diverted flights to poor customer service and overbooking, there are many things that you are within your rights to complain about when travelling by air. As an Iberia Airlines traveller, you may approach the airline regarding flight delay compensation, cancelled flight compensation, or even a full flight refund. You might also feel compelled to seek compensation in the case of bad in-flight service or various baggage complaints.
To benefit from Iberia Airlines' delayed or cancelled flight compensation, you need to have held a ticket for a flight that was delayed over 3 hours or cancelled by the airline for reasons within their control. The compensation amount for delays typically ranges from €250 to €600. The amount of compensation that you can receive for a cancelled flight depends on various factors. For example, if Iberia Airlines cancels your flight (of fewer than 1,500 kilometres) within 14 days of your scheduled departure time, you may be eligible for €250 in compensation.
Claim with AirAdvisor and get up to €600 compensation. Find out how much you're owed today.Check Your Flight
Know Your Passenger Rights
Knowing your rights as an air traveller is essential for peace of mind. European Union Regulation 261/2004 establishes certain rights for you as an air traveller in the EU. Some of these rights include:
Right to compensation: If your flight is cancelled or delayed by three hours or more, you're entitled to compensation, unless the airline can prove that extraordinary circumstances beyond its control caused the delay or cancellation.


Right to care and assistance: If you experience a delay in excess of two hours, you're entitled to free meals and refreshments, access to communication facilities, and, if necessary, accommodation and transportation to and from the airport.


Right to rerouting or refund: If your flight is cancelled, you have the right to choose between rerouting to your final destination under comparable conditions or having the ticket price refunded to you.


Right to compensation for denied boarding: If an airline denies you boarding due to overbooking, you may be entitled to compensation, unless the airline can prove that the denial was necessary for operational, safety or security reasons.


Right to information: Airlines are required to inform you of their rights under EU Regulation 261/2004, including the right to compensation and care and assistance, in writing or through an announcement at the airport.
It's important to note that these rights only apply to flights departing from an EU airport or arriving at an EU airport on an EU airline.
How to Make a Complaint to Iberia Airlines
Below, you can explore a step-by-step guide to one way of submitting a complaint to Iberia Airlines:
Gather the necessary information and documentation: Before you lodge an Iberia Airlines complaint, it's essential to gather all the supporting information. This information might include flight details, booking confirmation numbers, boarding passes and receipts for any additional expenses incurred.


Contact Iberia customer service: Once you have the information required to substantiate your claim, you can contact the Iberia Airlines customer service department and let them know of the issue you experienced and the compensation you seek. Visiting the 'Contact Us' section of their website will provide you with numerous ways to do this.


Escalate the complaint: If you don't receive a response, or find it dissatisfactory when you do, you can escalate the complaint. You can do this by recontacting their customer service department or by getting in touch with the relevant regulatory body.


Consider seeking third-party support: If you believe that your rights have been violated or that Iberia Airlines has breached its contract with you, you may wish to consider seeking the support of an organisation like AirAdvisor, which can ensure your complaint is taken seriously and addressed appropriately.
Find out if you are owed compensation for a disrupted flight.Check Your Flight
Ways to Make a Complaint to Iberia Airlines
If you wish to contact Iberia Airlines to make a complaint, you may consider one of the following methods:
Iberia Airlines Complaints Email
While there are some email addresses for Iberia Airlines, there isn't a dedicated one for complaints. For a written complaint, consider using their complaints form.
Iberia Airlines Complaints Phone Number
On their 'Customer Services' page, select your country or region from the drop-down menu and the website will display the relevant phone numbers for Iberia Airlines' customer care team.
Iberia Airlines Complaints Live Chat
You can access the airline's live chat by clicking on the 'Chat with us' button located at the bottom right corner of your screen.
How to Fill Out an Iberia Airlines Complaints Form for Cancelled or Delayed Flights
At AirAdvisor, we offer a free and user-friendly tool that allows you to check your eligibility for compensation and file a claim against the airline responsible for the disruption. Simply select the 'Claim Compensation' option on our website and follow the prompts before submitting your claim. We charge a commission fee for successful claims, which we deduct from the compensation payout you receive.
Iberia Airlines Complaint Response Time
Under EU regulations, Iberia Airlines has 28 days to respond to a complaint.
FAQ / Common Questions: Iberia Airlines Complaints
Listed below are FAQs regarding Iberia Airlines complaints, along with their corresponding answers for your reference:
How do I make a complaint to Iberia Airlines?
Via their complaints form, phone or live chat.
How do I contact Iberia Airlines;directly?
By phone or through their live chat function.
Does Iberia Airlines ever give refunds?
In cases whereby passengers are eligible for one, yes.
How long does Iberia Airlines take to respond to complaints?
Typically, up to 28 days.
Is it worth complaining to Iberia Airlines?
Yes, if you have reasonable grounds for your complaint.
Does Iberia Airlines have a live chat?
It does, you can talk to a chatbot first that'll transfer you to a customer care representative if it can't help you out.
Why is my Iberia Airlines refund taking so long?
Some refunds can take longer than others to process.
How much does Iberia Airlines charge for special assistance?
There is no cost for special assistance for passengers with disabilities or reduced mobility on Iberia Airlines flights.
Can you sue Iberia Airlines?
Whether or not to sue an airline depends on the specific circumstances of your case. In general, suing an airline can be a complex and time-consuming process that may involve significant legal fees and resources.
How reliable is Iberia Airlines?
Iberia Airlines generally has a good reputation as a reliable airline. The airline has been operating for over 90 years and has established a strong presence in the European aviation market, offering a range of domestic and international flights to destinations in Europe, Africa, Asia and the Americas.