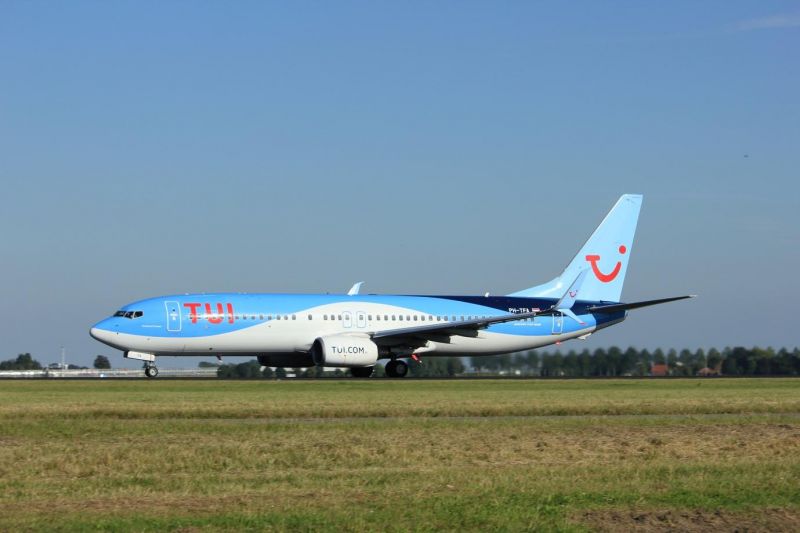 TUI is a multinational travel and tourism company that operates its own airline, TUI Airways (formerly known as Thomson Airways). If, as a TUI passenger, you have a complaint to lodge regarding a recent experience, you might wonder how to best approach it. At AirAdvisor, we aim to make the process as streamlined as possible for you. In this article, you can discover everything you need to know about submitting successful TUI complaints.
What Can You Make a Complaint About
Knowing what you can complain about to TUI can give you confidence in pursuing the compensation you feel the airline owes you. Flight delay compensation, cancelled flight compensation and compensation relating to baggage complaints are just some compensations you may be eligible for depending on your complaint. Below, you can explore a list of reasons you might decide to lodge a TUI complaint:
flight delays
flight diversions
flight cancellations
baggage loss, damage or delays
poor in-flight service
poor in-flight amenities
poor customer service
booking errors (overbooking, incorrect seat assignment, etc.)
accessibility issues
safety concerns
misleading advertising/hidden fees and charges
airline policies
inadequate compensation
You can explore more details on TUI delayed or cancelled flight compensation, here.
Claim with AirAdvisor and get up to €600 compensation. Find out how much you're owed today.Check Your Flight
Know Your Passenger Right
Having knowledge about your passenger rights is an essential aspect of responsible travel. Becoming familiar with EU Regulation, EU261, can help you understand your entitlements as an airline passenger. If you're travelling to or from the UK, you're covered under the UK version of this law, which was introduced after Brexit.
How to Make a Complaint to TUI
If you have a TUI complaint, it's best to submit it as soon as possible to avoid processing delays. You can contact TUI's customer service department, let them know of your experience and detail how you would like the matter dealt with. Including relevant information along with your complaint, such as flight details, ticket numbers, dates, times and names, can support your claim and increase your chances of success in gaining compensation.
If you're not satisfied with the outcome of your TUI complaint, or you simply don't want to deal with the stress associated with going it alone, the team of legal experts at AirAdvisor is here to assist you.
Ways to Get in Touch with TUI
There are a few ways you can make a complaint to TUI, including:
TUI Complaints Email
TUI doesn't have an email address for customer complaints, but a suitable alternative can be their online complaints form.
TUI Complaints Phone Number
You can reach TUI over the phone on +44 (0) 203 451 2688, 7 days a week. Their opening hours are Monday - Friday 9 am to 7 pm, Saturday 9 am to 6 pm and Sunday 10 am to 5 pm.
TUI Complaints Live Chat
Unfortunately, there's no TUI live chat option available on their website at present. However, they provide a live chat option from within their mobile application.
At AirAdvisor, we understand that dealing with airlines can be a frustrating experience. That's why we created our user-friendly complaints form that streamlines submitting a claim for compensation. We designed it to be simple and easy to use, with straightforward steps that ensure you provide us with all the relevant details we need to pursue your claim.
By choosing AirAdvisor, you gain access to a team of legal experts that work on your behalf to ensure that your claim is handled with the utmost professionalism and expertise. We operate on a "no win, no fee" basis. So, we only charge you for our services if we successfully win your case, reducing your financial risk and providing you with peace of mind.
All you need to do is visit our claims page and follow the prompts to provide us with the necessary information. Once you hit the submit button, we take care of the rest and work hard to ensure that you receive the compensation you deserve.
If your flight was delayed, canceled or overbooked within the last 3 years, you could be eligible for up to €600 in compensation.Check Your Flight
TUI Complaint Response Time
In accordance with the EU261, TUI Airways is required to provide a prompt and satisfactory resolution to all customer complaints within 28 days.
FAQ / Common Questions: TUI Complaints
Find common TUI complaints questions and answers below:
How do I make a complaint to TUI?
By using their online complaints form or calling them.
How do I contact TUI directly?
The best direct contact with TUI is via phone.
Does TUI ever give refunds?
TUI typically gives refunds in accordance with passengers' rights to refunds, as outlined by the EU261.
How long does TUI take to respond to complaints?
Usually 28 days or fewer.
Is it worth complaining to TUI?
If you've experienced an issue as a TUI Airways passenger, voicing your concerns directly with the airline can be a worthwhile endeavour when pursuing a satisfactory resolution.
Does TUI have a live chat?
They don't have one on their website, but you can find one within their TUI mobile app.
Why is my TUI refund taking so long?
There can be several reasons a TUI refund takes a long time to reach you. Examples include a high volume of requests, bank processing times, investigations or disputes, administrative problems and system issues.
How much does TUI charge for special assistance?
The charges for special assistance with TUI can vary depending on the type of assistance you require and the destination you're flying to. The Airline offers a range of free special assistance services for passengers with disabilities or mobility issues, though. These services typically include wheelchair assistance, assistance with boarding and disembarking and the use of medical equipment during your flight.
Can you sue TUI?
In general, suing an airline is neither a straightforward nor easy process. Other avenues of resolution, like submitting a formal complaint with the airline or getting support from AirAdvisor, are highly recommended before taking legal action.
How reliable is TUI?
With a long history in the industry, TUI is ‌a company travellers tend to trust.