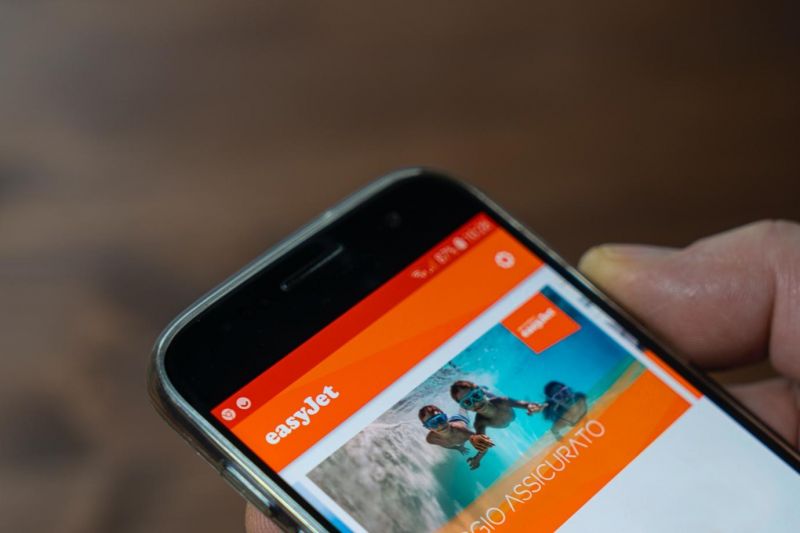 If you've experienced a problem with EasyJet and need to make a complaint, you may wonder where to turn. That's where AirAdvisor comes in. We're the go-to company for airline passengers seeking assistance with resolving their issues with airlines. In this article, we provide you with a comprehensive guide to lodging an official EasyJet complaint.
What Can You Make a Complaint About
As an airline passenger, there can be many reasons you may feel compelled to lodge an official complaint. Below, you can explore some of them:
Flight delay compensation: If you experienced a delay of over three hours when travelling, you may be entitled to EasyJet delayed or cancelled flight compensation. How much you can claim typically depends on how long you were delayed and the distance of your flight.


Cancelled flight compensation: A cancelled EasyJet flight provides reasonable grounds on which to complain to the airline. You can usually claim compensation for cancelled flights that were within the control of the airline, such as crew shortages or mechanical issues.


Flight refund: If you cannot travel on your booked EasyJet flight, you may be entitled to a refund of your ticket cost, depending on the fare rules of your ticket. You can typically request a refund if EasyJet cancels your flight, or your flight is delayed to the point you choose not to travel.


Baggage complaints: If your luggage has been lost, delayed or damaged during an EasyJet flight, you can submit a complaint. The compensation you're entitled to can depend on the specific circumstances of the incident.


In-flight service complaints: If you experience poor quality in-flight customer service or have issues with the food, drinks or other amenities provided on an EasyJet flight, you may have grounds to make a complaint. Compensation for in-flight service complaints may include vouchers, refunds or partial refunds.
Know Your Passenger Rights
Knowing your rights when enjoying air travel can you help navigate any issues that may arise during your journey. One key set of regulations that apply to air travel within the European Union is EU Regulation 261/2004, commonly referred to as EU261.
This regulation sets out specific rules for compensation and assistance in the event of instances such as flight delays, cancellations, denied boarding, and downgrading of your seat class. For UK-based airlines like EasyJet, these rights are now enshrined in UK law under the UK's adoption of EU261 after Brexit.
Find out if you are owed compensation for a disrupted flight.Check Your Flight
How to Make a Complaint to EasyJet
When submitting EasyJet claims, it's important to include all relevant information in order to increase the chances of a successful resolution. Start by clearly describing the issue you experienced, including the date and time of your flight, the flight number, and any other relevant details. If your complaint relates to a delayed or cancelled flight, ensure you include the reason the airline supplied for the disruption. It's also essential to include your booking reference or flight confirmation number, as well as any receipts or documents that support your claim.
If you're seeking compensation for expenses incurred because of the flight disruption, such as meal or accommodation costs, ensure you include copies of the associated receipts or invoices with your claim. Ultimately, you need to be clear about what you're seeking as a resolution to your complaint. By including all necessary information and being clear about what you're seeking, you can encourage the prompt and effective processing of your complaint by the EasyJet customer service team.
Ways to get in Touch
EasyJet provides various ways to get in contact with them to make a complaint, which we explore below:
EasyJet Complaints Email
EasyJet does not provide a monitored customer service email address. The best ways to lodge a complaint with the airline are by phone or online chat.
EasyJet Complaints Phone Number
You can call EasyJet's customer care team on +44 (0) 330 5515 151 between the hours of 8 am and 5 pm UK local time, 7 days a week. Please note that calls to this number is charged at a local rate.
EasyJet Complaints Live Chat
EasyJet offers a chatbot that you can find on their website in the bottom right-hand corner of your browser window. This chatbot can connect you with one of EasyJet's live chat agents between the hours of 8 am and 5 pm UK local time, 7 days a week.
How to Fill Out an EasyJet Complaints Form for Cancelled or Delayed Flights
Airlines may deny flight delay or cancellation claims because of passengers' lack of awareness of their rights. AirAdvisor can help with our legal experts, who have a proven track record of successfully handling thousands of claims, even when airlines initially denied compensation.
Filling out our claim compensation form is easy:
Go to AirAdvisor and click 'Claim Compensation'.
Enter your flight details and reason for claim.
Provide your contact info and upload relevant documents.
Review and click 'Submit Claim'.
We'll update you on your claim's progress by email and you can track it on our website. A fee will be deducted from the compensation if successful, as per our terms.
EasyJet Complaint Response Time
EasyJet's complaints team aims to respond to all customer complaints within 28 days of receiving them, though some complex cases may take longer to resolve.
Claim with AirAdvisor and get up to €600 compensation. Find out how much you're owed today.Check Your Flight
FAQ / Common Questions: EasyJet Complaints
Find answers to frequently asked questions about EasyJet flight complaints below:
How do I make a complaint to EasyJet?
To make a complaint to EasyJet, simply fill out their online form or contact them by phone or email.
How do I contact EasyJet directly?
You can speak directly to an EasyJet customer care team member on the phone or through their live chat service.
Does EasyJet ever give refunds?
EasyJet may offer refunds in certain circumstances, such as flight cancellations or delays.
How long does EasyJet take to respond to complaints?
EasyJet aims to respond to all complaints within 28 days of receiving them.
Is it worth complaining to EasyJet?
It may be worth complaining to EasyJet if you feel they have violated your rights or if you have a valid complaint.
Does EasyJet have a live chat?
Yes, EasyJet offers a live chat service on its website during certain hours.
Why is my EasyJet refund taking so long?
EasyJet refunds can take time to process depending on the circumstances of the request.
How much does EasyJet charge for special assistance?
The cost depends on the type of special assistance you require. EasyJet lists its special assistance fees on its website. Note, the fees can vary depending on the country of departure.
Can you sue EasyJet?
In certain circumstances, it may be possible to sue EasyJet, but it's important to seek expert advice, like that of AirAdvisor, when going down this route.
How reliable is EasyJet?
EasyJet has a generally good reputation for reliability and punctuality, but, as with any airline, things may not always go according to plan.