American Airlines Delayed or Cancelled Flight compensation and refund
You bought one or more tickets from American Airlines and found yourself in an unpleasant situation: the flight was delayed or canceled or denied boarding? Do you still not know if compensation is due in your case?
You could claim up to €600 from American Airlines. AirAdvisor makes claiming compensation easy. If we claim your compensation, we charge a fee of 30% from the amount you receive from the airline. However, we get paid only if we successfully claim your compensation on your behalf.
How it works
Submit your claim
It only takes minutes to finish it! That way you'll find out your preliminary eligibility – and the size of the compensation.
We fight for your rights
Our experts will be checking your eligibility in depth, contacting the airlines, working with the authorities and so on.
Receive your compensation
Once we receive the compensation, we will transfer the money to you, minus our fee. You don't pay if we don't win.
American Airlines Refunds and Flight Cancellation Compensation
Every air carrier experiences delays and flight cancellations – it's a fact of life. But that doesn't mean it isn't frustrating to deal with. While travelers can't always prepare for such things, it is important to know what type of compensation American Airlines has to offer for flight cancellations and flight delays and how to get a American Airlines refund.
Thankfully, there are laws and regulations that protect travelers on all airlines, including American Airlines. If your canceled or delayed flight was leaving from Europe you are protected by EU law (called EC 261) and could be eligible for up to $700 (600 Euros) per person in your party.
Our team at AirAdvisor can help you to learn what you're eligible for and ensure that you get what you're owed. With our help, you can claim refunds and compensation for cancelled and delayed flights from American Airlines with ease.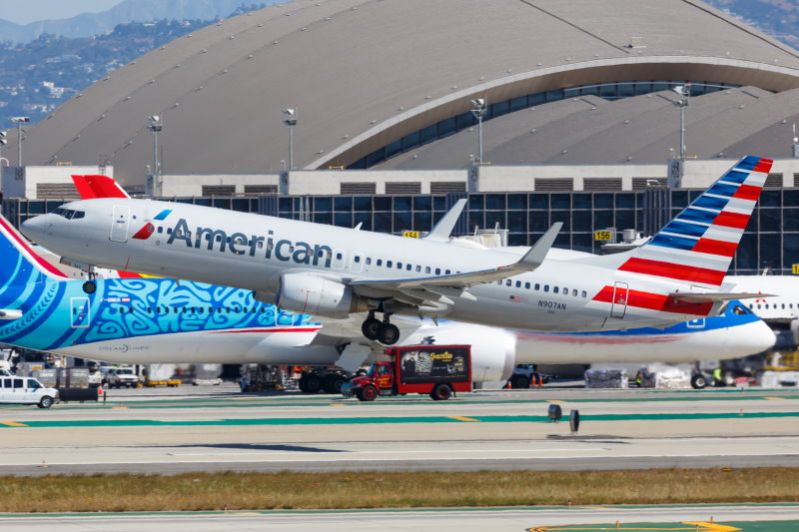 IMPORTANT NOTE: These laws only apply to American Airlines flights that are leaving a country within the EU. It does not apply to flights coming into the EU from another part of the world.
Flight Cancellation Compensation From American Airlines and Your Rights
EC261 also has provisions in place if your flight is cancelled and the replacement flight does not match the plans, appointments, interviews, or other things you were going to do at your destination. In those cases, you may be eligible for flight cancellation compensation from American Airlines.
In short, if your flight is cancelled and it was leaving Europe, and American Airlines couldn't get you an acceptable replacement flight, then you are going to be eligible for up to $700 (600 Euros) in compensation.
This is also true if the cancellation was less than 14 days before the flight. So, even if you're two weeks out from your flight, you are going to be eligible for compensation. The law does protect American Airlines somewhat – if something was out of their control (bad weather, air traffic control issues), the airline will be released from obligation to pay compensation. However, if a delay is caused by American Airlines staff strike or technical maintenance issue, the airline has to pay compensation in such cases because it is within airline control. In any event airlines will have to get their passengers to their destination and get them a refund ASAP in case of flight cancellation.
If your flight is cancelled and American Airlines is able to schedule you on a flight that's very similar in terms of time of departure and arrival, they may not have to provide compensation beyond food, drinks, and communication. AirAdvisor can help consumers determine this when you check if your cancelled flight is eligible for compensation.
American Airlines Flight Delay Compensation Regulations
Any flight that is leaving from Europe (specifically, those countries that are part of the EU) must adhere to the laws set by the European Union, including American Airlines. Compensation American Airlines provides must include access to the internet (or any communications, but the internet is most common). It also must include access to food and drink.
This is because of a law called EC261. The law goes on to explain that airlines must also provide overnight hotel rooms if the delay or cancellation forces you to stay in the area for more than 12 hours. Replacement flights may also be necessary, and the airline is responsible for finding and booking that replacement.
EC261 comes into play when the delay is 3 hours or more. Once the delay upon arrival at final destination is 3 hours or more from scheduled arrival time, American Airlines flight delay compensation kicks in and the airline must ensure that you and your party are taken care of and airline legally owes you compensation absent any exceptional circumstances.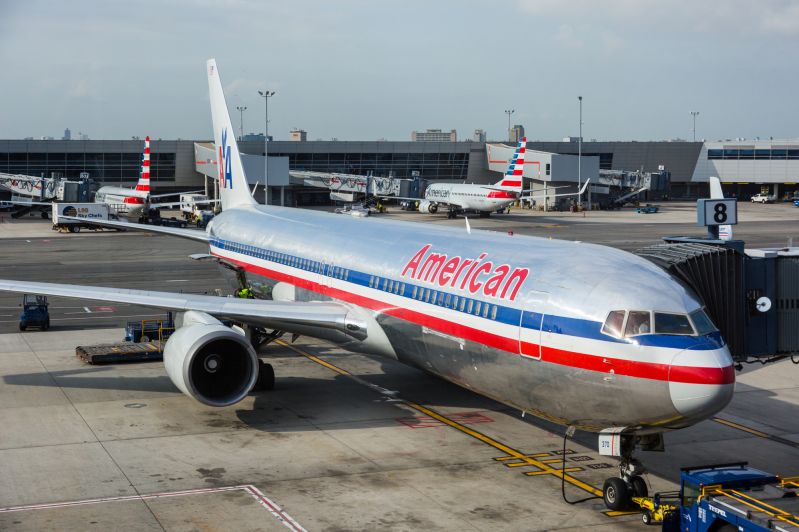 If you are in a situation where your American Airlines flight has been delayed by 3 or more hours, AirAdvisor can assist with the filing process. We can help you to determine whether or not you are eligible for compensation, and ensure that you get the up to $700 that you may be owed.
Compensation shall be payable regardless of nationality of the passenger or price of ticket paid.
Can You Get Overbooking Flight Compensation From American Airlines?
Another consideration that is quite common is overbooking flight compensation. American Airlines, along with just about every other airline, will often overbook because they expect people to cancel or don't show up at the gate. So they do everything that they can to ensure that the plane will be at full capacity – but then it goes over capacity if everyone checks in for flight.
In an overbooking situation, individuals will be given the opportunity to volunteer to go on a different flight. If there are not enough volunteers, the airline will have to choose people that will go onto a later flight. These individuals are "denied boarding" and may be eligible for denied boarding compensation. American Airlines, as the carrier in question, is responsible for providing that compensation.
The volunteers and those passengers forced to go on later flights have the same right to compensation as those dealing with a delayed flight. The amount of compensation will depend on how much of a delay they experience and how far they were going to travel.
Compensation must include food, drink, and communication, according to EC261. It may also include refunds, monetary compensation, and accommodations as deemed necessary by the law.
Concerned that you are owed overbooking flight compensation from American Airlines? AirAdvisor can assist with the filing process and ensure that you get the money that you are owed.
Exceptions to Denied Boarding Compensation From American Airlines
If the denied boarding is due to potential danger to yourself and other passengers, illness, or some other form of security or safety risk, then you may or may not be entitled to compensation. This depends on the airline and the situation, and every situation is going to be treated differently based upon the circumstances involved.
AirAdvisor is Here for You
If you have any questions or concerns regarding a delay, cancellation, overbooking, or boarding denial with American Airlines flights leaving from the EU, then contact our team at AirAdvisor. We can assist you with the process and ensure that if you are owed funds you will receive them ASAP. Our team will also assist if legal concerns or court cases come up as a result of a disagreement regarding delayed flights compensation with American Airlines.
A Brief Look at American Airlines
American Airlines is one of the main 3 airlines that come out of the United States. Their main competitors are United Airlines and Delta. The company helped to start the Oneworld Alliance, which is currently the third largest airline group in the world.
What happened with American Airlines clients