Everyone hopes that their flights will be on time, without any unnecessary delays or issues. However, every day, people have to deal with unexpected delayed or canceled flights. It could happen to you, too. You might get to the airport to see an American Airlines delayed flight. Your flight could also be canceled, or one of your parties might get denied boarding for overbooked flights.
If this happens, you may be wondering how to get a refund from American Airlines or how to claim American Airlines flight delay compensation. The answer to this dilemma is simple: contact AirAdvisor and we'll take care of the whole process and help you make a claim for up to $670 (€600).
We make it as easy as A, B, C to make an American Airlines claim and get the American Airlines reimbursement you deserve. We'll help you through the whole process, and you don't need to worry about losing money or committing to anything, as we only get paid if we actually succeed in making your claim. In other words, if you don't get paid, then neither do we.
Disrupted flight? You might have a right to compensation - up to €600Check Your Flight
What Are My Passenger Rights in Case My American Airlines Flight Was Cancelled or Delayed?
EU 261 compensation law states that every flight passenger is entitled to the following:
Up to $670 (€600) in American Airlines EU compensation
Claim on any flight from the last 36 months (3 years)
Applies to cancellations, overbooking, and American Airlines flights delayed for 3 hours or more
American Airlines refund status can vary depending on the location of the flight you're taking. This is a US airline, with international flights all over the globe. That means that the rules can be different from place to place.
However, as long as you're departing from an EU (excluding Switzerland) airport or arriving in the EU for a connection (tickets on same reservation), or even as a final destination, you should still be eligible for claim compensation with American Airlines. Our team of legal experts can help you claim compensation free of charge - we only get 30% if we win your case.
If you have an issue in the US (a Miami flight to Los Angeles for example), like being denied boarding or having a tarmac delay of three hours or more, you could also be entitled to make a claim. Usually, delays in excess of three hours will result in compensation eligibility unless specific factors or extraordinary circumstances are involved somehow. If you've experienced such events, you should contact AA customer service immediately.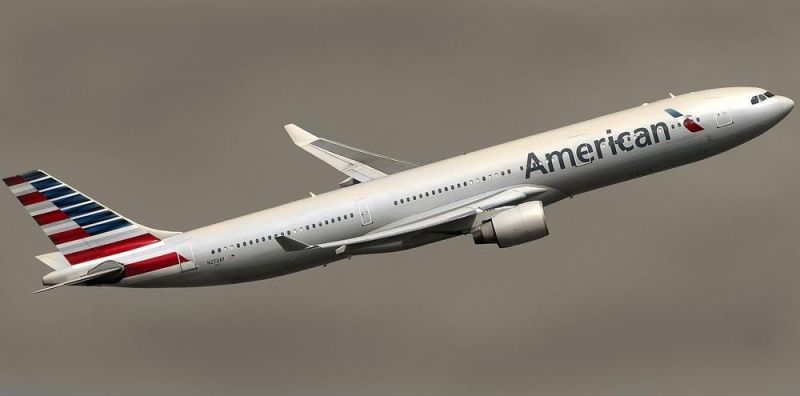 What to Do in Case of American Airlines Flight Delays and Cancellations
If you've arrived at the airport and saw that your American Airlines flight was either cancelled or has a big delay, you should take the following steps:
Find a customer relations desk at the airport where you can speak with the staff to learn more about the reason why the flight was delayed or cancelled.
Gather physical evidence of the situation, like flight tickets, boarding pass, receipts, photos, etc., that you can use to claim American Airlines flight cancellation compensation.
If your American Airlines flight is delayed overnight, speak with staff about food and hotel room, as this should be provided.
Utilise our website to check your eligibility for EU flight delay compensation with American Airlines.
American Airlines Delay Compensation
As a passenger, American Airline delay compensation rules state that you can make a compensation claim in these situations:
American Airlines delay refund policy applies if a flight arrived with a 3+ hour delay.
American Airlines flight cancellation policy entitles you to a refund or American Airlines cancelled flight compensation if your flight is cancelled and you are informed less than 14 days before departure.
Due to Overbooking - You could also make a claim, according to American Airlines compensation policy, in situations where you are refused access by the flight crew due to overbooking.
If you had missed a connecting flight with American Airlines, you could claim American Airlines delayed flight missed connection compensation
Flight delayed over 3 hours or canceled? See if AirAdvisor can get you compensation.Check Your Flight
American Airlines Flight Delays: When Are They Liable?
In most cases, you'll be able to make an American Airlines delayed flight compensation claim and get some reimbursement for delays in accordance with your American Airlines passenger rights. However, there are some situations and circumstances in which the carrier can evade paying out.
In situations with "extraordinary circumstances", like extreme weather conditions or an incident at the airport, the airline might not have to pay out American Airlines compensation for delayed flights in the USA or EU.
American Airlines Flight Cancellation
American Airlines is probably the world's largest airline, thus flight cancellations occur quite often. So, what are your rights in case of an American Airlines flight cancellation?
In the EU, if the flight cancellations occur 14 days before departure you are entitled to:
flight compensation of up to $670 (€600)
full refund or, if you chose, a new ticket for the next flight available that has the same route
Fortunately, in most cases, getting AA delay compensation is quite simple, and you are entitled to other benefits if your flight is cancelled or delayed, too.
The airline should try to get you booked on a new flight (and issue you a new boarding pass) for no extra charge. You can choose to accept this or pick another alternate flight after checking the company's flight schedule. You can also reject the alternative flight entirely and ask for full American Airlines reimbursement for a cancelled flight, instead.
So, even though there are certain situations in which the company can avoid Airlines flight delay compensation, you are always entitled to some sort of refund, credit, alternative booking, or other payment. And in most cases, you will be able to claim American Airlines compensation for flight cancellation of up to $670 (€600) per member in your party.
American Airlines Refund Policy
It's important to differentiate between refunds and compensation. One is a payment to compensate for your wasted time and the inconveniences associated with delays, while the other is a direct refund for a service that was not provided to you.
In some cases, you may be eligible for both of these payments: an American Airlines missed flight refund, plus flight cancellation compensation US/EU.
If cancellation happens, the carrier will try to get you on a similar flight. But if that isn't possible, you should be able to get a full refund. You can also request compensation unless the airline makes a claim of extraordinary circumstances.
If extraordinary circumstances are present, such as bad storms or unexpected incidents at the airport, you might not get compensation, but you can still apply for a ticket refund.
Types of ticket refunds: Ticket refunds can take the form of direct cash payments to your account or travel credit that you can use to pay for a future flight. Some airlines can also try to offer you vouchers, but you aren't obligated to accept them. We strongly recommend rejecting them, due to the fact that they can expire and have limiting terms and conditions.
Find out if you are owed compensation for a disrupted flightCheck Your Flight
American Airlines Flight Delay Compensation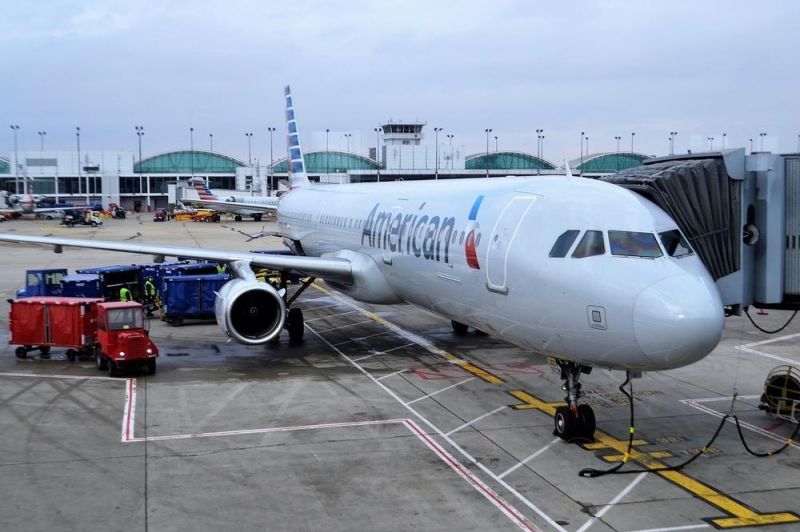 Delays happen at airports all the time. If this happens to you with an AA flight at an EU airport, the EU law comes into play. This regulation protects you when your flight is cancelled or has a delay of 3+ hours, giving you the right to.
Exceptions: You may not be able to claim delay compensation American Airlines in certain rare situations involving extraordinary circumstances, like airport disruption or very bad weather conditions.
FAQ
American Airlines Compensation Claim: How Much Can You Get?
Eu law states that ticket holders of cancelled or delayed flights could get:
Our can help you get the most accurate information on your AA com compensation and how to get compensation from American Airlines with EU261.
How do I get a refund from American Airlines?
You can make a claim with the carrier for a refund if they cancelled your flight and didn't book you on another one, and you can also make a claim for compensation in cases of delays and cancellations, too. If AA refused your initial claim, you can still reach out to us.
Can I get a refund from American Airlines?
Yes, as long as there are no special circumstances that were out of the airline's control, like an airport fire or a bad storm grounding flights. However, trying to get a refund or compensation on your own can be a challenge. We can help with that. AirAdvisor has years of experience in aviation law and negotiating with airlines.
Years of experience
Over 200,000 satisfied customers
4.6 rating in customer service
Service available in 12 different languages
An international team of travel and legal experts
Use our compensation verification tool to learn more
How to get a refund from American Airlines?
To get a full refund, you'll have to speak with the airline's customer relations department. Refunds are usually issued when flights are not actually taken. For example, if the flight is fully cancelled or you were denied boarding, no other suitable flight could be found. If you're looking for EU flight delay compensation from American Airlines or American Airlines mechanical delay compensation, AirAdvisor can help.
How to claim compensation from American Airlines?
According to American Airlines cancellation refund policy, you can make an American Airlines claim for cancelled flight in situations where your flight was cancelled or delayed and you weren't given advance warning. AirAdvisor can help with this. Use our calculator to get started. We work on a no-win, no-fee basis, so you won't risk anything when working with us. Plus, you can count on AirAdvisor to provide the service you require, as clients rank our service at 4.6/5.
Why is American Airlines flight delayed?
Flights can be delayed for various reasons. You might have an American Airlines flight delayed for 4 hours due to bad weather, aircraft technical issues, air traffic control problems, and so on.
You have three whole years to fill in your American Airlines compensation claim form and file an American Airlines delayed flight complaint.
How to Claim Compensation for AA Flight Delays Cancellations?
Check out our online to learn more about how much compensation you could claim.
EU 261 Compensation Claim American Airlines: How to Do it?
As a passenger flying to or from an EU airport with this carrier you are entitled to compensation in case of flight disruptions. To learn more about this, check out our American Airlines EU261 compensation page.
Figuring out how much you are owed for a disrupted flight can be complicated. We're here to help. Let us assess your compensation for you.Check Your Flight
About The Airline
Founded in 1930
The world's biggest airline in terms of fleet size and passengers carried
Serves approximately 350 destinations in 50+ countries
On-time performance of approximately 85%, which is one of the best on-time performances of a major airline (according to industry data provided by Information Design)
Cancellation rate of 2.4%, slightly higher than the average of around 2% (based on Bureau of Transportation statistics)
Customer satisfaction score of 75, compared to the average of 76 (based on Statista reports)
AAdvantage Program is available for AA passengers, allowing members to earn points when flying or paying for goods and services with 1,000+ partners. Use points to pay for upgrades and flights.
American Airlines credit cards allow holders to earn bonus miles and enjoy extra bonuses like free checked baggage.