EasyJet Delay Compensation
A 3-hour delay (or more) upon arrival on an easyJet flight often entitles passengers to compensation with a maximum of £520 (€600), provided that the disruption didn't result from extraordinary circumstances (more on this later).
Based on the distance of your easyJet route, flight delay compensation ranges from £220 for short flights to £520 for those travelling 3,500 km and above. The compensation applies to any easyJet flight within Europe or the UK, and you have 3 years from the date of the delay to start your claim.
Easyjet's overall on-time percentage hovers around 90%, so the chances of encountering a delayed flight are about 1 in 10. Just remember that you have to be at least 3 hours late arriving at your destination to qualify for any easyJet flight delay compensation.
You may be able to make a claim for up to £520 (€600) per person in EasyJet flight delay compensation. Air Advisor can assist you in making an easyJet claim.Check your eligibility now!
EasyJet Cancelled Flight Compensation
The amount of compensation you're entitled to for an easyJet cancellation is the same as for a delay - up to £520 (€600). But, in the case of flight cancellation, there are added benefits that you can claim.
First, if easyJet, cancels your European flight within 14 days of your flight, you have a confirmed ticket, and easyJet is responsible for the cancellation, you're entitled to either a full refund or an alternate flight.
Second, easyJet is also required to compensate you for interruptions. These include a hotel stay if your alternate flight leaves the following day, meals, transportation if you take off or land from a different airport, and some other reasonable expenses directly related to the easyJet flight cancellation.
It's safe to say that 2022 was a rough year for flight cancellations by easyJet. In the summer of 2022, at the UK's Gatwick Airport alone, easyJet cancelled over 1,700 flights. More than 180,000 passengers were affected. This was a somewhat irregular year, and cancellations were predominantly caused by difficulties with European air traffic control. Overall, they had about 90,000 originally scheduled flights in July, August, and September of 2022, so their cancellation percentage was still only around 2%.
Has your easyJet flight been cancelled within 14 days of departure?Check now to see exactly what you're entitled to
Passenger Rights
EU and UK Passenger rights as they pertain to easyJet flights are governed by regulation EU261/UK261. EU261 is one of the most important European laws protecting air passenger rights throughout Europe. It states that easyJet passengers can claim compensation if they suffer flight disruptions. After Brexit, the same European law was incorporated into UK law, known as UK 261.
For delayed easyJet flights, here are your rights:
Flight delay compensation of up to £520 (€600) for delayed flights of 3 hours or more.
Food and drink after 2 hours of delay.
Hotel accommodation for an overnight delay.
For cancelled easyJet flights, here's what you're entitled to:
A ticket refund in full or an alternative flight.
Easyjet flight cancellation compensation of up to £520 (€600).
2 free phone calls, emails, or even faxes.
Meals and refreshments at no charge.
Hotel accommodation for replacement flights that leave the next day.
In addition to the rights we've already outlined for easyJet delays and cancellations, passengers also have rights when it comes to denied boarding and missed connecting flights. If your easyJet flight is overbooked and you are denied boarding as a result, here are your rights:
A refund for the cost of the original ticket within 7 days, a replacement flight, or a return flight to your starting destination.
Meals, a hotel room, transportation, and phone calls.
Compensation based on the length of your flight up to £520 (€600).
In terms of missed connection compensation, the amounts are the same and depend on the length of the flight.
If your flight was delayed, canceled, or overbooked within the last 3 years, you could be eligible for up to £520 (€600) in compensation.Check your flight today!
Extraordinary Circumstances - When is the Airline Responsible?
Simply put, extraordinary circumstances are anything outside of easyJet's control and are the main exception to the UK261/EU261 regulation. For example, if the delay is caused by extreme weather or strikes, then easyJet has no impact on the event and therefore is not responsible to issue compensation.
Instances where easyJet is responsible for the interruption and is required to issue compensation range from preventable mechanical issues to unavailable staff due to sickness to airline staff strikes.
How Much Can You Claim?
We've mentioned that your amount of easyJet flight compensation is dependent on the distance of your flight. With easyJet, as long as your flight is delayed for at least 3 hours or cancelled, as stipulated by EU261/UK261, you can claim compensation of:
£220 (€250) for all flights less than 1,500 km.
£350 (€400) for internal EU flights that are over 1,500km and non-internal EU flights between 1,500km and 3,500km.
£260 (€300) for a delay of between 3 and 4 hours for non-EU flights over 3,500km.
£520 (€600) for a delay of over 4 hours or a cancellation of a flight outside the EU that is over 3,500km.
Most of easyJet's flights will fit into the first two categories, but they do operate flights from Manchester to Egypt, which is over 4,000km. Here are a few popular routes and the easyJet compensation amounts passengers are entitled to:
| | | | |
| --- | --- | --- | --- |
| Route | Distance | Compensation (delayed 3 hours or more) | Compensation (delayed more than 4 hours) |
| Between London Luton Airport and Geneva | 791 km | £220 (€250) | £220 (€250) |
| Between London Gatwick to Paris Charles de Gaulle | 446 km | £220 (€250) | £220 (€250) |
| Between London Gatwick and Ras Al Khaimah Airport in Marrakech | 2,264 km | £350 (€400) | £350 (€400) |
| Between Manchester Airport and Hurghada Airport in Egypt | 4,139 km | £260 (€300) | £520 (€600) |
What To Do in Case of easyJet Cancellations or Delays - How to Claim
So you've encountered an interruption, what are the next steps? While you're still at the airport, speak with staff at the airport to find out more about why the flight is delayed or cancelled. They'll be able to provide you with extra details on the situation and answer any questions you might have.
Then, request that all of your basic rights are covered, like vouchers for food and drink and hotel accommodation. Keep as much evidence as you can of the situation, such as tickets, boarding pass, receipts, photos, and so on. All of this can be useful later on when you want to claim compensation for easyJet flight delays and cancellations.
Information and Documents Required
Remember to keep all your documents. Boarding passes, purchase confirmation, and really any other documentation related to your flight or the reason the flight was delayed. Make sure you also know your flight number, dates and times, exact passenger names, and the precise amount of time the flight was delayed upon arrival. You'll need all these things to craft a flight delay complaint letter later on.
Complaints: Deadline to Submit
Whether it's an easyJet delay compensation claim or a cancellation claim, you have no more than 3 years from the date of the interruption to make your claim. But sooner is definitely better. You're more likely to have the event fresh in your mind to provide details, and in the case of a long and drawn-out process imposed upon you by easyJet, you'll want to get things started ASAP.
EasyJet Refund Policy
When your easyJet flight is cancelled, the airline will refund the cost of your ticket to the original form of payment. On the other hand, if you're looking for flight delay compensation, when you write a letter exercising your rights, you can specify the bank account where you would like the money deposited.
When AirAdvisor processes the claim on your behalf, we will send you the compensation we recover (less our fee) to an account of your choosing as well.
Do you need to claim a refund for a cancelled flight?Contact us to start your claim quickly and easily
Tips and Expert Recommendations
There are a few things to keep in mind related to easyJet delayed and cancelled flight claims. Here's a summary of what you should know:
Keep all your reference numbers, papers, and documentation related to the booking and your flight.
Check the status of your flight with our free Flight Delay Checker to see if it's worth filing a claim.
Airlines don't like to pay these claims if they can help it. Using a company like AirAdvisor will increase your chances of a favourable outcome and generally take less time.
Never accept a voucher when you can get cash. Vouchers tend to expire and are used for specific things. Cash is universal and doesn't go bad.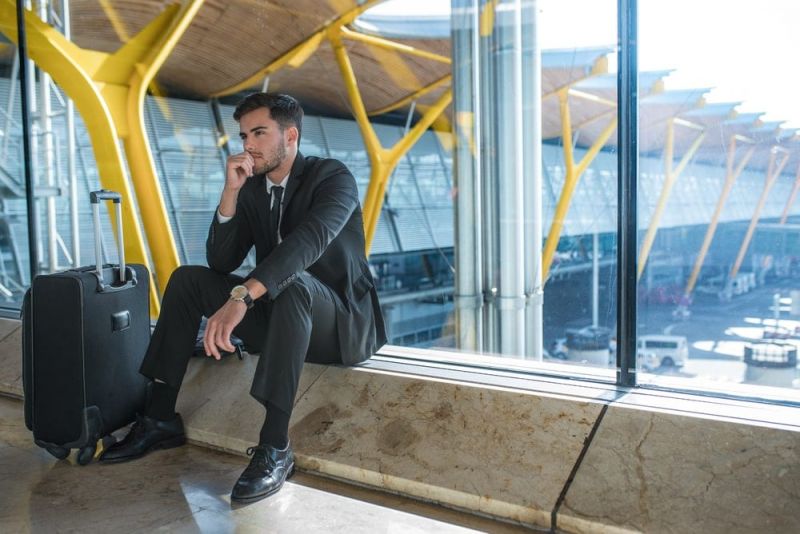 Why You Need AirAdvisor on Your Side
With over 6 years of industry experience and a proven track record of success, AirAdvisor is the ideal partner for navigating the easyJet flight delay and cancellation compensation process. When you choose us, you increase the chances of a compensation payout. In fact, our success rate is 98%.
It only takes minutes to start your claim, and then our experts will do all the work. We only charge a fee if you win, so there's no risk to you.
About easyJet
EasyJet is a very popular budget carrier headquartered at London Luton Airport. Although we've been talking a lot about their flight delays and cancellations, easyJet is fairly reliable and has tons of destinations to choose from.
Employing approximately 13,000 people (4,000 of which are pilots and 7,000 are crew members), easyJet is a great choice for a relaxing beach vacation or an exciting city break. Paris, Milan, and London are among the airline's most frequented cities.
FAQ
Should easyjet refund a cancelled flight? Are easyJet flights refundable?
Yes. Easyjet is obligated to refund your cancelled flight, especially when the airline can't find you a suitable alternative. An easyJet cancelled flight refund may be paid out in various ways, like credit or vouchers, but we always recommend saying no to vouchers as they can expire. It's better to go with the original method of payment.
How much time do I have to make an easyJet claim for delay or cancellation?
EU/UK 261 states that passengers typically have a total of 3 years to claim for flight compensation. Just don't wait too long and risk losing the necessary documents.
How long does an easyJet refund take?
The process can take several days, weeks, or longer, depending on the circumstances. Airline interruption claims can take anywhere between 2 and 10 months to resolve.
How much can you get in EU261 compensation?
Up to £220 (€250) per traveller for flights less than 1,500 km.
Up to £360 (€400) per traveller for EU flights more than 1,500 km but less than 3,500km.
Up to £520 (€600) per traveller for flights beyond 3,500 km.
How often does easyJet cancel flights?
Even during one of its worst periods, the summer of 2022, the flight cancellation percentage was about 2%. Generally, you can assume that your flight won't be cancelled and that it will be on time 90% of the time.
How do I claim delay compensation from easyJet?
If you're wondering how to claim compensation for a delayed flight with easyJet, Air Advisor can help. We have a dedicated team of experts ready to negotiate your claim, and we won't ask for any payment unless we succeed. You have nothing to lose, so check your claim eligibility today.