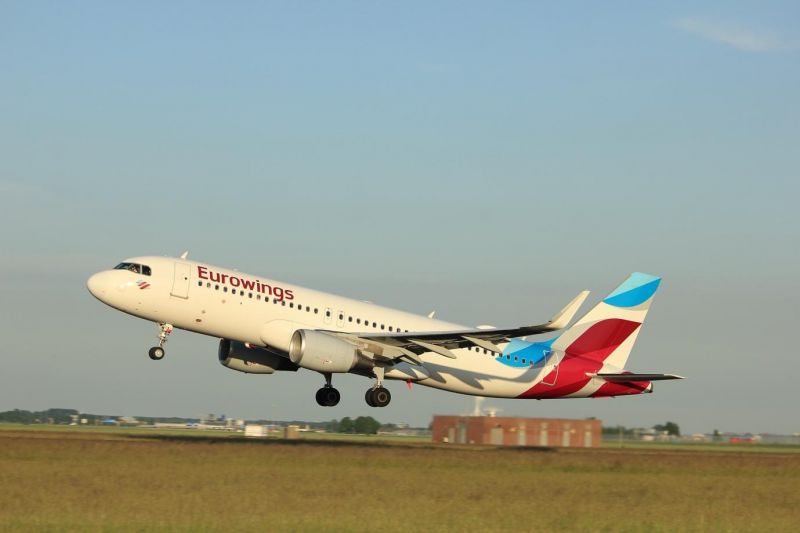 Eurowings, a subsidiary of Lufthansa Group, operates both low-cost and full-service flights within Europe and to other destinations around the world. If you've encountered an issue as a Eurowings passenger, knowing how to lodge a complaint effectively can help you receive adequate compensation. As experts in airline passenger support, we provide a detailed guide on how to make a complaint to Eurowings.
What Can You Make a Complaint About
If you've been left feeling disappointed or inconvenienced by an experience with Eurowings, it's likely within your rights to seek compensation from the airline. And the good news is, it goes beyond flight delay compensation and cancelled flight compensation. Below, you can explore a list of factors besides these that typically provide reasonable grounds on which you can complain to the airline:
lost or damaged luggage
overbooking
poor customer service
flight disruption
inadequate in-flight amenities
hidden fees
safety concerns
seat allocation issues
discrimination or harassment from airline staff or other passengers
Generally, to be eligible for Eurowings delayed or cancelled flight compensation, the delay or cancellation should be caused by the airline and exceed three hours, while if a cancellation or significant delay prohibits you from travelling, you may be entitled to a full flight refund.
If your flight was delayed, canceled or overbooked within the last 3 years, you could be eligible for up to €600 in compensation.Check Your Flight
Know Your Passenger Rights
EU261 is a crucial piece of legislation that outline your rights as an air passenger travelling within the European Union. The regulation provides specific guidelines for the compensation and support that you're entitled to in the event of various issues with an airline. This regulation applies to all airlines operating within the EU, including Eurowings.
It's important for you to know your rights under EU261, as it empowers you to seek appropriate compensation and support from the airline if your travel plans are disrupted. Overall, understanding EU261 can help you feel more confident and secure when travelling by air.
How to Make a Complaint to Eurowings
Firstly, provide a clear and concise description of the issue that includes relevant details, including the time and date of your flight, your flight number, and any other pertinent information. Attach supporting documentation such as booking reference or flight confirmation numbers, receipts, or other documents that back up your claim.
If the compensation you seek relates to expenses you incurred because of a flight disruption, include copies of the associated invoices or receipts. It's also a good idea to specify the resolution you're expecting as a result of your complaint.
You can submit your complaint through the channels provided by Eurowings (and in this article), and ensure to follow up periodically. It's often beneficial to seek assistance from third-party services such as AirAdvisor for guidance, customised support throughout the complaint process and the best possible outcome.
Claim with AirAdvisor and get up to €600 compensation. Find out how much you're owed today.Check Your Flight
Ways to Make a Complaint to Eurowings
Eurowings has a dedicated complaints form on their website where you can submit your complaint. You can find the form under the 'Customer Service' section of their website. They also provide several other ways of contacting them to make a complaint:
Eurowings Complaints Email
You can contact Eurowings customer service via email at [email protected] to make a complaint. Though, as with most airlines, email is often one of the least efficient methods of lodging a complaint.
Eurowings Complaints Phone Number
You can call Eurowings' English-speaking customer service team on +49 (0)221 599 882 22 to make a complaint from 6 am to 12 pm (CET). The call charges may vary depending on your location and service provider.
Eurowings Complaints Live Chat
Unfortunately, Eurowings does not provide a live chat option at present.
How to Fill Out a Eurowings Complaints Form for Cancelled or Delayed Flights
Navigating the claims process and securing the compensation that you're entitled to can be a challenging and overwhelming experience. However, at AirAdvisor, we're here to help make the process as simple and stress-free as possible.
Our claims process is straightforward and easy to follow. Simply provide your flight details and the reason for your claim on our website. Next, share your contact information and the relevant documents, review your claim, and submit it. Please note that we deduct a fee from the compensation awarded if your claim is successful.
Eurowings Complaint Response Time
Eurowings aims to acknowledge complaints within a reasonable timeframe and provide a full response within 4 weeks, but additional time may be required in some cases.
FAQ / Common Questions: Eurowings Complaints
Here are some common questions regarding Eurowings flight complaints, along with their corresponding answers:
How do I make a complaint to Eurowings?
There are several ways you can complain to Eurowings, including calling them, emailing them or filling out their online complaints form.
How do I contact Eurowings directly?
You can contact Eurowings directly over the phone.
Does Eurowings ever give refunds?
Eurowings may offer refunds to passengers who have experienced flight cancellations or delays in certain situations.
How long does Eurowings take to respond to complaints?
Upon receiving a complaint, Eurowings aims to respond within 28 days.
Is it worth complaining to Eurowings?
It's worthwhile to submit a complaint to Eurowings if you believe the airline has infringed upon your rights as a passenger.
Does Eurowings have a live chat?
At the time of writing, Eurowings did not offer a live chat feature on its website.
Why is my Eurowings refund taking so long?
The reason for a delay in the processing of a Eurowings refund may vary depending on the individual case.
How much does Eurowings charge for special assistance?
While it's generally understood that Eurowings does not charge for special assistance, such as wheelchair assistance, there may be additional fees for certain services or equipment. To get specific information regarding fees for special assistance, it's best to contact the airline's customer service team directly.
Can you sue Eurowings?
In certain instances, you may have the option to pursue legal action against an airline. However, it's highly recommended that you seek guidance from a trusted third-party service provider like AirAdvisor to ensure that you receive the necessary expertise and support throughout the legal process.
How reliable is Eurowings?
Many passengers rely on Eurowings as an airline because of their focus on maintaining an excellent safety record and delivering high-quality service to passengers.