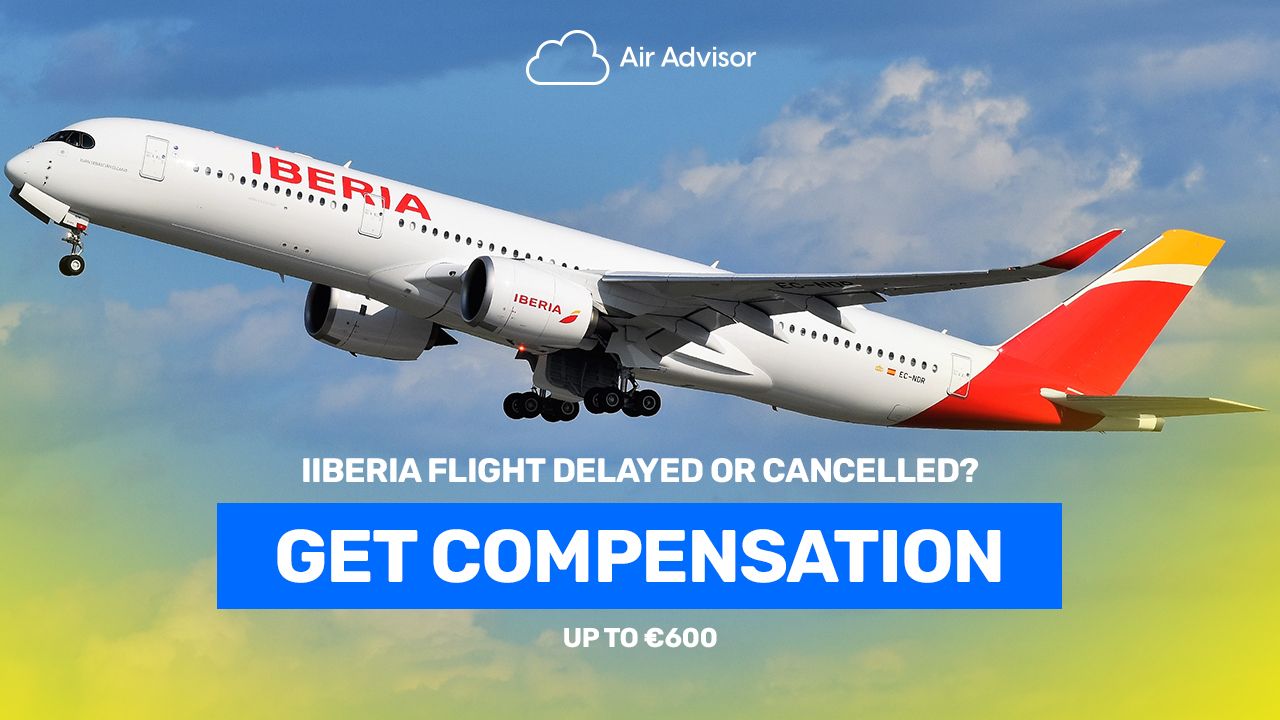 Iberia Airlines is the primary airline of Spain, with its headquarters in Madrid. Founded in 1927, it's one of the oldest and largest airlines in the world, providing services to numerous international destinations. Having nearly a century of experience, Iberia has perfected its services, but flight disruptions may still slip through the cracks.
Here at AirAdvisor, our qualified and expert team is here to help guide you through compensation processes for the various flight disruptions you might experience. Let us briefly outline your passenger rights, detail how you can gain compensation and shed some light on frequently asked questions about how to claim compensation from Iberia.
If your flight was delayed, canceled or overbooked within the last 3 years, you could be eligible for up to €600 (£520) in compensation.Check Your Flight
Your Rights in Case of Flight Disruption
Understanding your rights as a passenger can be crucial when experiencing unfortunate flight disruptions. While our experts here at AirAdvisor can guide you through the process, knowing what you can and can't claim compensation for is an excellent start to safeguarding your rights.
EU Air Passenger Rights
Your passenger rights in the EU are outlined in EU261, also known as EC261. This regulation highlights the circumstances and events that may make your claim eligible or ineligible. It also stipulates typical compensation values you're entitled to when making an EC261 claim.
Passenger rights in the UK
The equivalent of EU261 compensation in the UK is UK261. This is essentially an identical regulation, but it outlines your passenger rights when flying onboard UK airlines and within UK regions. UK261 exists because of the UK's split from the European Union. It stipulates the same rights and essentially outlines the same compensation values and circumstances.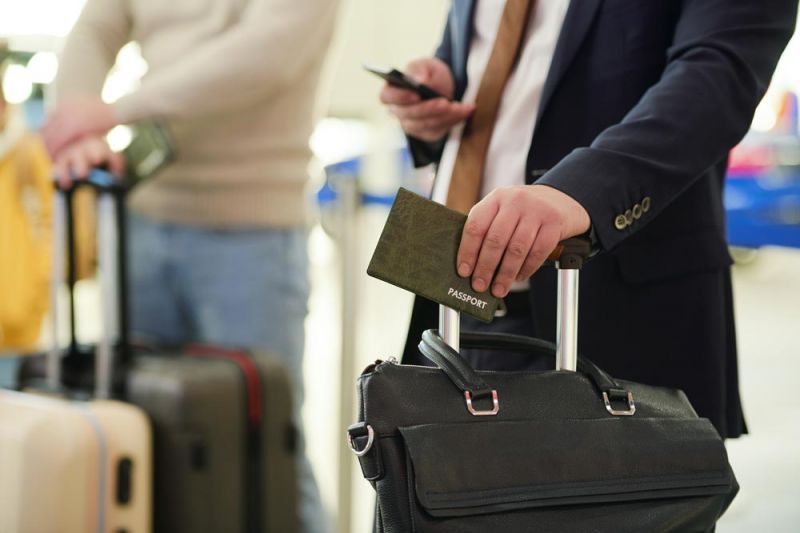 What to Do in Case of Flight Disruption
If you experience Iberia flight delays, cancellations, missed connecting flights, or are even denied boarding, there are several steps you can follow to help streamline your claim process. Below, you can consider a few tips we believe are worth following:
Understand your rights: Familiarise yourself with passenger rights and entitlements, ensuring you're well-informed in the event of flight disruptions with Iberia Airlines.
Communicate with Iberia Airlines: Keep an open line of communication with Iberia Airlines, addressing any concerns or seeking updates on your flight status.
Maintain documentation: Always retain all relevant travel documents, like tickets, receipts, or even an Iberia Airlines compensation claim form, as they may be crucial for compensation claims or any disputes.
Use AirAdvisor's resources: Leverage the tools and advice provided by AirAdvisor to facilitate the resolution process, ensuring a smoother experience during unforeseen travel hitches.
Disrupted flight? You might have a right to compensation - up to €600 (£520).Check Your Flight
Things to Avoid
You've explored some steps to follow, but there are also some steps to avoid! Below, you can review several actions we believe are best left avoided:
Accepting Travel Vouchers
Avoid hastily accepting travel vouchers without understanding their terms, as they might not offer the full compensation you're entitled to. A travel voucher is a prepaid certificate or electronic code you can use as payment or partial payment for travel-related expenses such as flights, accommodations, or activities. It sounds enticing, but it's often not worth the full compensation value you're entitled to.
Travel vouchers also typically have an expiry date, and on average, many people forget to use them or simply run out of time.
Signing Agreements Without Due Diligence
Refrain from signing any documents or agreements without thoroughly reviewing them. It may seem like an obvious thing to avoid, but this ensures you don't inadvertently waive your rights or accept unfavourable terms.
Legal agreements have the potential to be confusing, so if you're not comfortable reviewing the legalities of compensation, know that our team at AirAdvisor is willing and able to help you through this process.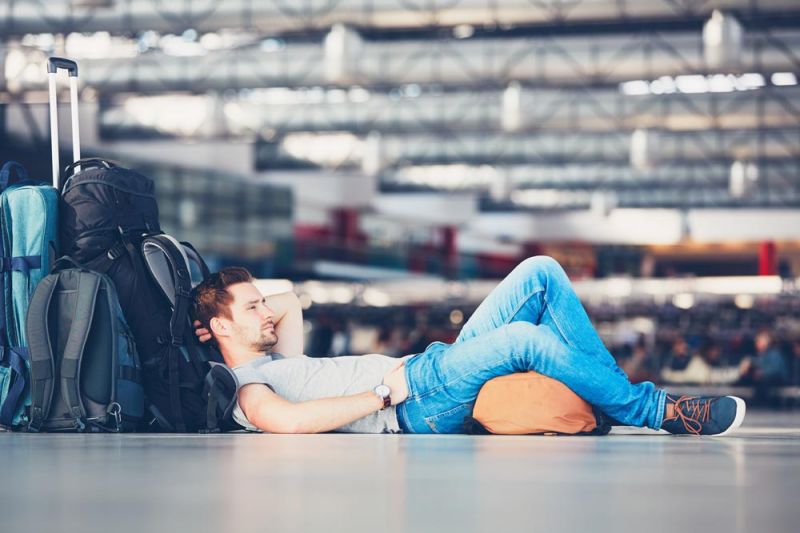 Flight Delay Compensation Rights
The EU and UK flight delay compensation rules detail the circumstances and monetary value you're entitled to when making an Iberia flight delay compensation. The circumstances and values are typically consistent across most flight disruptions, including flight delays, cancelled flights and denied boarding. You're often entitled to Iberia delayed flight compensation when your flight is delayed by more than 3 hours and the delay was a direct fault of Iberia Airlines.
As for the value of your compensation claim, you may claim up to €600. This value changes depending on the length of your flight, meaning the longer your flight, the more compensation you can claim.
Flight Cancellation Compensation Rights
If you're wondering how to claim compensation for a cancelled flight, it's helpful to know that it's essentially the same as gaining compensation for a delayed flight. If Iberia Airlines is at fault for your cancelled flight, you can typically claim Iberia flight cancellation compensation. The value of your compensation also depends on the length of your journey, but often caps at €600.
Airline Refund
If your Iberia cancelled flight compensation is less than your actual ticket, you might also be interested in an airline refund for your full ticket price. If you meet the eligibility criteria for cancelled flight compensation and Iberia Airlines doesn't give you 2 weeks of notice before cancellation, you're likely able to claim a full Iberia cancelled flight refund.
Claim with AirAdvisor and get up to €600 (£520) compensation. Find out how much you're owed today.Check Your Flight
Denied Boarding Compensation Rights
Denied boarding is an instance when an airline overbooks a flight, meaning there aren't enough seats for every passenger. It's a possibility that you may be denied boarding in this case. Don't worry though, you're absolutely entitled to Iberia denied boarding compensation in this instance. Compensation for overbooked flights in the UK and the EU can range up to €600 or £520.
Missed Connection Compensation Rights
A common question we receive is, 'What happens if you miss a connecting flight due to a delay?'. In regard to Iberia missed connection compensation, if the delay causing the missed connecting flight was a direct result of Iberia Airlines, you can claim up to €600.
Extraordinary Circumstances
An extraordinary circumstance is an unforeseen and uncontrollable variable that hinders airline operations, resulting in flight disruptions. For example, if a volcano erupts in the Canary Islands, it's probably unsafe for air travel to continue, so Iberia flights may be cancelled and delayed. Iberia Airlines can't control the eruption schedule of a volcano, therefore are most likely exempt from providing compensation.
Why You Should Work With Us
More than 170,000 claims handled successfully
Over 6 years of proven Industry experience
We assume all the risks and costs
Lowest & fair price - we are on average 5% cheaper than competitors.
Iberia Flight Compensation FAQ
Here, you can find some answers to common questions about Iberia compensation claim processes:
What if I Cancel My Iberia Flight? Can I Get a Refund?
This depends on the type of ticket you have. If your ticket is refundable and you cancel it within a reasonable time frame from departure, you may be able to get a refund.
How Long Does it Take to Get Iberia Flight Delay Compensation?
Some travellers may have varying experiences with Iberia delay compensation times, but the airline likely aims to resolve compensation promptly to ensure positive customer experiences. On average, you may have to wait several weeks for your Iberia Airlines delay compensation.
How Much Time Do I Have to Make My Claim Against Iberia Airlines?
You have 6 years after your flight disruption to make a claim. It's usually a good idea to not wait that long, though, as you might misplace some documentation, and the process as a whole may take longer than needed.