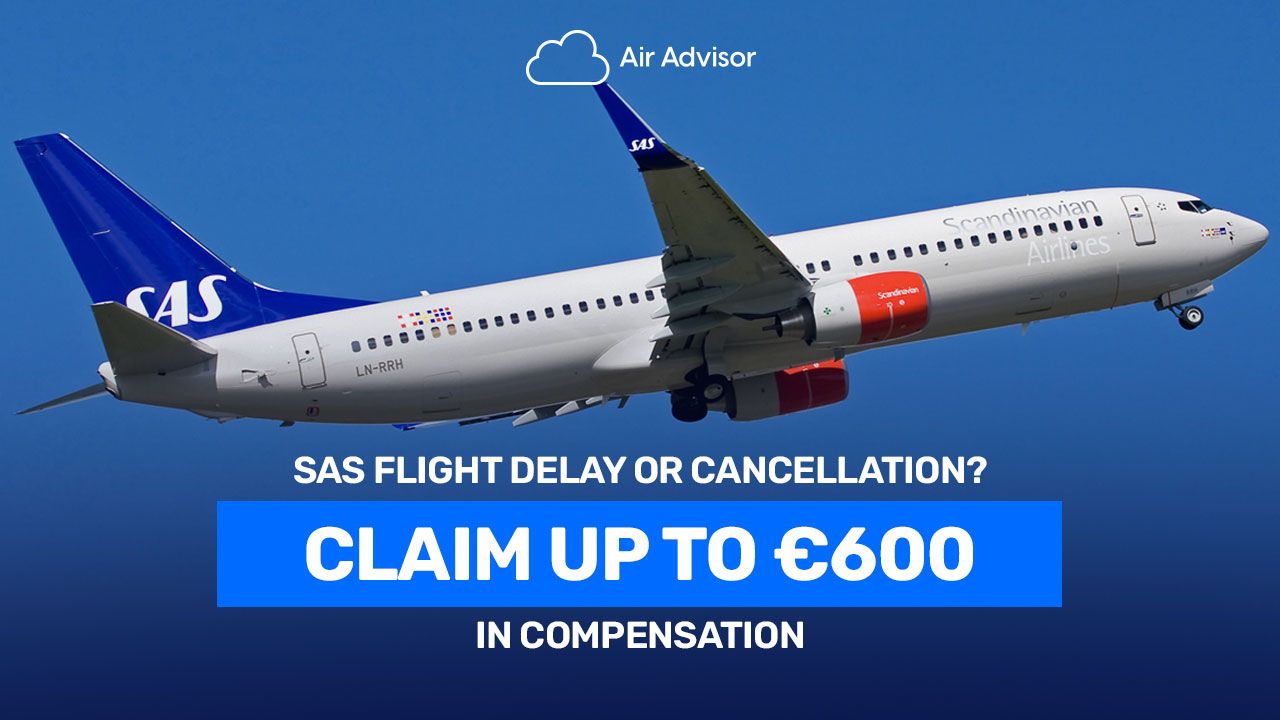 SAS, or Scandinavian Airlines, is the flag carrier of Sweden, Norway, and Denmark, offering international flights across Europe, North America, and Asia. Established in 1946, the airline has a long history of serving passengers and is known for its commitment to sustainability and high-quality service. Despite a strong commitment to serving its passengers, delays and cancellations are often inevitable, as is true with any airline.
At AirAdvisor, our expert team is here to guide you when making a SAS compensation claim for flight disruptions. Our experienced and highly skilled legal team understand the ins and outs of your rights as a passenger and is fully committed to ensuring you receive just and fair SAS claim compensation.
Find out if you are owed compensation for a disrupted flight.Check Your Flight
Your Rights in Case of Flight Disruption
As a passenger flying with SAS Airlines, or any airline within Europe or the UK, you're protected by two important regulations. These regulations are EU261 and UK261. Below, you can review more information on each regulation:
EU Air Passenger Rights
As a passenger flying with an EU airline, including Scandinavian Airlines, EU261, also known as EC261, stipulates European passenger rights. It outlines the compensation values you're entitled to and the specific circumstances in which a compensation claim is eligible. These rights apply to you when flying onboard European airlines and within the EU.
Passenger rights in the UK
Since its departure from the EU, the UK developed their own regulation, known as UK261. UK261 compensation rights are essentially identical to those of EU261 and allow you to make claims against the same flight disruptions you might encounter while travelling in the EU, such as flight delays and cancellations.
If your flight was delayed, canceled or overbooked within the last 3 years, you could be eligible for up to €600 (£520) in compensation.Check Your Flight
What to Do in Case of Disrupted Flight
If you experience a flight disruption, there are several steps you might take to ensure you receive the right compensation amounts you're entitled to. Below, you can explore some steps on how to ensure a smooth compensation process:
Understand your rights: Having a basic understanding of the type of disruptions you can claim financial compensation for can help you plan your course of action when dealing with Scandinavian Airlines' compensation processes.
Communicate with SAS Airlines: Consider talking to SAS Airlines to discover the reasons for the flight disruption, as this can help streamline the claims process and outline your claim's eligibility. They may also provide you with a SAS Airline's compensation claim form that you can fill out.
Maintain documentation: After experiencing a flight delay, make sure you gather and store relevant documentation, from boarding passes to written confirmations of the disruption.
Use AirAdvisor's resources: At AirAdvisor, we have a unique compensation checker tool allowing you to calculate how much compensation you're entitled to.
Things to Avoid
While we recommend taking certain actions when experiencing a flight disruption, there are also several actions we don't recommend. Below, you can review some actions we believe are best avoided:
Accepting travel vouchers: Many airlines, SAS Airlines included, may offer you a travel voucher after you're subject to flight disruptions. The voucher represents a financial value you can use towards future travel or services. This sounds like good compensation, but the voucher likely has restrictions, like expiry dates and locational restrictions. Above all else, accepting a travel voucher can eliminate your eligibility for further compensation.
Signing agreements without due diligence: This might sound like common sense, but hastily signing agreements without fully understanding what you're agreeing to can lead to a less-than-satisfactory compensation value. Make sure you understand what you're signing, and if you don't have the time or resources to do so, consider using our expert team at AirAdvisor.
SAS Flight Delay Compensation
A flight delay is one of the more common disruptions you might experience. If your flight is delayed by 3 or more hours, you could be eligible for SAS delayed flight compensation of up to €600. This compensation value depends on the distance of your flight, in addition to the time of the delay. EU261 and UK261 essentially share the same policy in this regard. For example, a 6-hour delay flight compensation in the UK will offer monetary compensation of up to £520.
It's worth noting that your eligibility for SAS flight delay compensation is often dependent upon whether Scandinavian Airlines could've prevented the delay. For example, if the delay was a result of poor scheduling on the airline's behalf, you're likely able to claim SAS delay compensation.
Flight Cancellation Compensation Rights
You're likely eligible to claim compensation for a cancelled flight under the same circumstances as a delayed flight. If there are SAS flight cancellations due to circumstances within the airline's control, you can claim SAS flight cancellation compensation up to €600. The value of your SAS cancelled flight compensation is identical to compensation for a delayed flight, in that the distance of your flight determines your compensation amount.
Figuring out how much you are owed for a disrupted flight can be complicated. We're here to help. Let us assess your compensation for you.Check Your Flight
SAS Refund
A common question asked by passengers around the world is 'If my flight is cancelled can I get a refund?'. The answer is that it depends on your ticket and the Airline, but in many circumstances, yes, you're entitled to a full ticket refund when the airline cancels your flight without 2 weeks of notice.
Denied Boarding
Denied boarding is typically unlikely, but in the event that you can't board a flight due to overbooking, you're often entitled to SAS denied boarding compensation. Denied boarding regulations in the UK and the EU both outline your right to claim up to €600 or £520, depending on the distance of the flight.
Missed Connection
If a Scandinavian Airlines flight is late or cancelled, causing you to miss your connecting flight, you're typically able to claim EU flight compensation for a missed connection. The value of your SAS missed connection compensation is also dependent on the distance of your flight, but you may claim up to €600.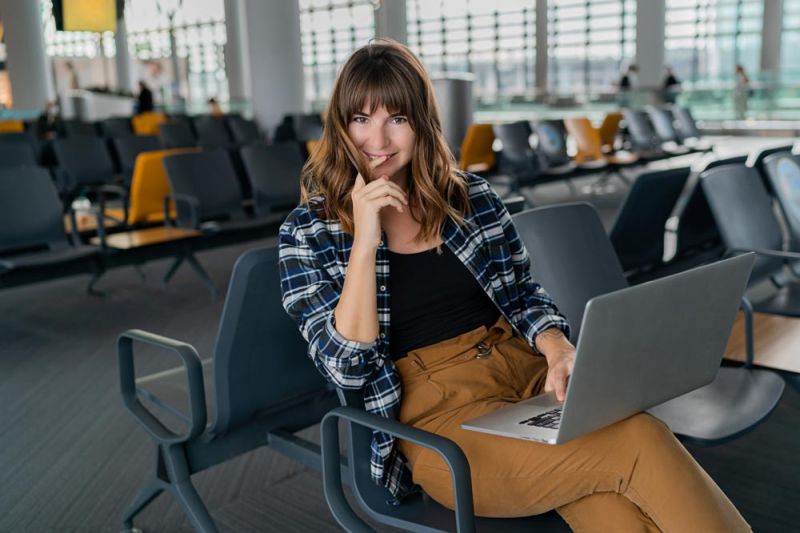 Extraordinary Circumstances
Extraordinary circumstances refer to situations that result in flight disruptions outside the control of SAS Airlines. These circumstances can range from extreme weather conditions to political unrest or dangerous environments. In these events, your safety is paramount, meaning airlines are likely to cancel flights. Extraordinary circumstances can mean airlines aren't required to provide compensation.
Why You Should Work With Us
We assume all the risks and costs. AirAdvisor liability is insured up to US $1 million
Lowest & fair price - we are on average 5% cheaper than competitors
It only takes 5 minutes to submit a claim
Claim with AirAdvisor and get up to €600 (£520) compensation. Find out how much you're owed today.Check Your Flight
FAQs
Here are several common questions you can explore, along with some answers:
What if I Cancel My SAS Airlines Flight? Can I Get a Refund?
If you cancel your flight, you might have an opportunity to get a refund, but this depends on your ticket. Some tickets have refund options, while others don't.
How Long Does it Take to Get Scandinavian Airlines Flight Delay Compensation?
SAS Airlines' delay compensation process can vary substantially depending on how busy SAS Airlines is. In many instances, though, you can expect to wait several weeks.
How Much Time Do I Have to Make My Claim Against SAS Airlines?
As stated in EU261 and UK261, you have 6 years to make a Scandinavian Airlines compensation claim.