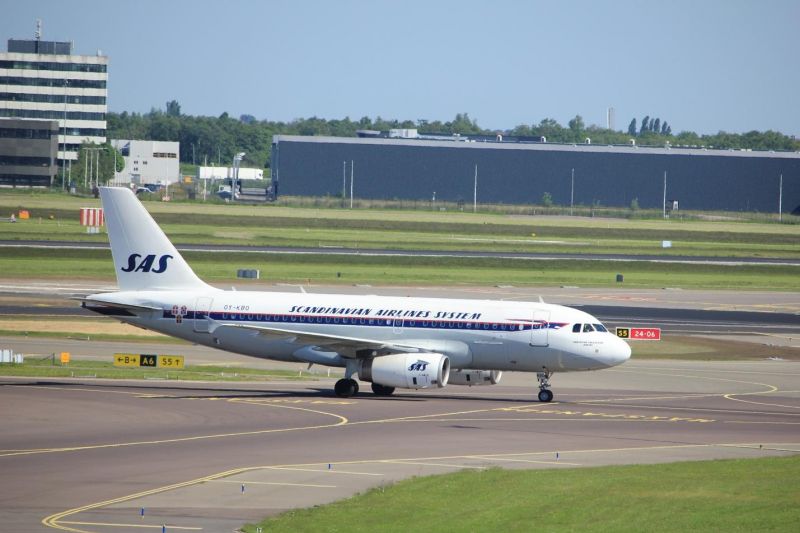 Unfortunately, it's all too common these days to have an unpleasant experience while traveling. Airlines should know when your trip hasn't met expectations, and the best way to advise them is to make a complaint. Read on to find out how to contact Scandinavian Airlines to lodge your complaint. Phone, live chat, and the SAS contact form on their website are all viable methods to contact the airline. Which one will work best for you?
What Can You Make a Complaint About
With everything that can go wrong on a flight, you can make Scandinavian Airlines complaints regarding anything from your flight delay compensation rights to poor SAS customer service. Cancelled flight compensation is another common reason to contact them. It's also possible to make SAS complaints related to their fees for baggage, lost or damaged luggage, and issues with their website.
Whether you're seeking Scandinavian Airlines delayed or cancelled flight compensation or a full flight refund when your flight is cancelled, start with contacting the airline in one way or another. And before you do so, it's important to know your rights so that SAS can't just give you the brush off.
Claim with AirAdvisor and get up to €600 compensation. Find out how much you're owed today.Check Your Flight
Know Your Passenger Rights
Knowing what you're entitled to before you make a Scandinavian Airlines complaint will give you just the ammunition you need to get your complaint resolved and possibly receive compensation for your trouble.
For flights within the EU and even those arriving in the EU from other areas are governed by a strict regulation called EU 261/2004. Holding airlines Like SAS accountable for things like flight delays and cancellations is the main goal of this regulation. If your flight encounters a delay of more than 3 hours upon arrival or your flight is unexpectedly cancelled, you may be eligible for compensation for the inconvenience. To learn more about your exact rights, check out our article on EU passenger rights.
How to Make a Complaint to Scandinavian Airlines
When you're making SAS complaints, your best bet is to do everything in writing. This provides a paper trail should you need to prove your case down the road. Plus, then the airline will typically reply in writing, giving you a clear record of their position.
It's important to include all the pertinent information in your complaint. Start with your personal information and flight details. Then, provide a clear and concise account of exactly what happened to cause your complaint. Also, include any supporting documents that help to back up your claim. This can be anything from photos to itineraries to witness accounts.
When writing your SAS complaint, try to use language that makes it clear that you're aware of your passenger rights. Reference things like "according to regulation EU 261" or "I am claiming my EU passenger rights."
Ways to Get in Touch with SAS
Although not recommended, passengers can make a Scandinavian Airlines complaint by phone. Just head to the Contact Us section and choose your country or region to display the appropriate number. Within the same area, under the subheading Contact Forms, you'll find the complaints form for flight delays or cancellations, baggage issues, EU 261 compensation, and many other scenarios.
SAS live chat is another useful method of contact during normal business hours. The chatbot appears as soon as you click on the Contact Us page - just start typing.
Scandinavian Airlines Complaints Email
There is no official SAS customer service email, and if you happen to find one, don't use it because it's probably not monitored by anyone. Instead of email, use the Scandinavian Airlines complaints form in their website's Contact Us section. There are links for every eventuality, so make sure you choose the right one.
SAS Complaints Phone Number
The phone number to call depends on your country of origin. In the UK, the Scandinavian Airlines complaints number is +44 2076606876. The SAS customer service opening hours are generally from 09:00 to 19:00 from Monday to Friday, with slightly shorter hours on the weekend. These hours are always in the local time zone for your country.
Don't forget that you should almost always make your SAS complaints in writing, so the phone number should only be used to obtain information.
Scandinavian Airlines Complaints Live Chat
There are two options available to contact SAS via chat. The first is a chatbot called Turi, which can generally answer basic and straightforward questions. The second, which is definitely better for complaints, is the live chat with actual customer service reps. It's available during business hours only.
How to Fill Out a Scandinavian Airlines Complaint Form for Cancelled or Delayed Flights
The easiest way to file a formal complaint related to delayed or cancelled flights and denied boarding is through our website. Partnering with us will generally result in a more favorable outcome because airlines assume passengers aren't aware of their rights and tend to deny claims on first contact.
Our excellent team of legal experts is always available to help you with a Scandinavian Airlines complaint. After successfully resolving thousands of complaints and even ones that were initially denied, you can count on us to get exactly what you deserve.
Use our free flight checker to determine your eligibility and compensation amount by filling out your flight details. Then follow the prompts to submit your complaint. It only takes a few minutes and will save you so much time in the long run.
If your flight was delayed, canceled or overbooked within the last 3 years, you could be eligible for up to €600 in compensation.Check Your Flight
SAS Complaint Response Time
Expect complaints for compensation claims to be answered at a leisurely pace. If you haven't received a response in more than 30 days, contact the airline and ask to speak to an SAS customer service manager to expedite things. Plus, the maximum response time permitted is 30 days. Let them know that you know they are in violation of this.
FAQ / Common Questions: Scandinavian Airlines Complaints
How do I make a complaint to SAS?
In writing, ideally. You can contact Scandinavian Airlines to make your complaint using live chat, contact forms, or by phone.
How do I contact SAS directly?
For instant replies, contact SAS using the UK phone number or using the live chat function on their website.
Does Scandinavian Airlines ever give refunds?
Yes, they are required to. EU 261/2004 stipulates that if your flight is cancelled, you're entitled to a full refund. We can help you hold SAS accountable for this.
How long does SAS take to respond to complaints?
Up to one month. If you receive a refund notice, it can take up to 7 days to see the funds in your account.
Is it worth complaining to Scandinavian Airlines?
Absolutely. Depending on your specific circumstances, flight disruptions can entitle you to up to €600 in compensation.
Does SAS have a live chat?
Yes, on their contact us page - it pops right up.
Why is my Scandinavian Airlines refund taking so long?
Because the airline knows they have 30 days to respond and like to drag it out.
How much does SAS charge for special assistance?
Generally, there is no charge as long as you make a request for assistance within 48 hours of your flight departure.
Can you sue Scandinavian Airlines?
Yes, but if you're planning to sue related to a delayed or cancelled flight, it's much easier to contact us to file a compensation claim instead.
How reliable is SAS?
Fairly. In 2021, over 85% of SAS flights arrived within 15 minutes of the originally scheduled arrival time.