We all hope that our trips will go smoothly, without any problems along the way, but flight delays and cancellations can and do happen all the time, even on Lufthansa flights. That's why it's good to know what you can do about Lufthansa flight cancellations and Lufthansa flight delays today, so you're ready to deal with these issues in the future.
If your flight does get delayed or cancelled, or interrupted, you may want to know more about how to make a Lufthansa claim for delay or the Lufthansa flight cancellation rules. You may also want to know what kind of compensation you could be entitled to.
Well, you and your fellow passengers could be entitled to compensation of up to €600 each. AirAdvisor can help to make it happen. We'll guide you through the process and handle most of the claim for you, and we won't take any payment until we succeed, so you won't risk anything. Contact us now and claim flight compensation from Lufthansa airline.
Disrupted flight? You might have a right to compensation - up to €600Check Your Flight
What Are My Passenger Rights in Case My Lufthansa Flight Was Cancelled or Delayed?
Following , your rights as a passenger include:
What to Do if Flight Is Delayed Lufthansa and What if Lufthansa Cancels My Flight?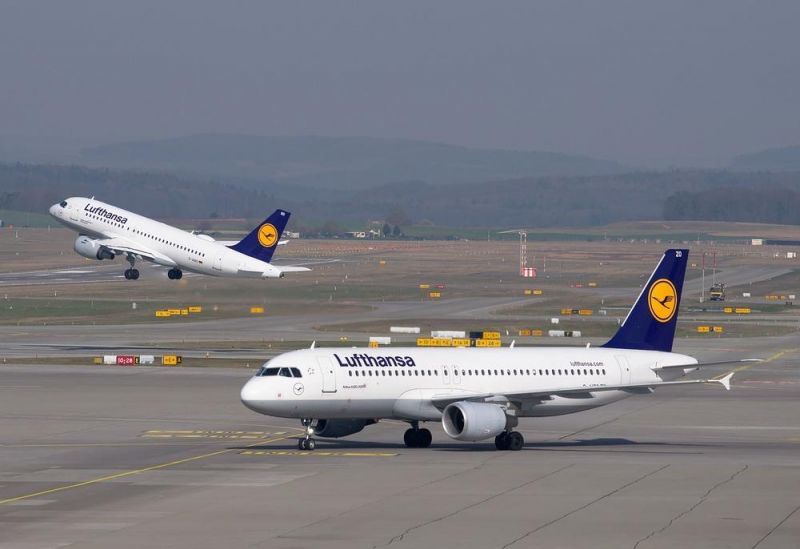 Lufthansa Compensation Delayed Flight
You can make a Lufthansa compensation for delayed flight claim or fill out a Lufthansa cancelled flight compensation form in these situations:
Flight delayed over 3 hours or canceled? See if AirAdvisor can get you compensation.Check Your Flight
Lufthansa Flight Cancellation Compensation: When Are They Liable?
You can obtain Lufthansa claim compensation in many situations if your flight gets delayed or cancelled without warning. However, there are some cases in which the airline can refuse to pay out compensation. If certain "extraordinary circumstances", like extreme climate conditions or dramatic incidents at the airport, the airline may not be held liable for delays and cancellations.
Usually, if any kind of delay does occur, even with extraordinary circumstances involved, the airline should try to get you a seat on the next available flight. They should also take any necessary steps to get you to your destination as soon as possible, and it's up to you to decide if you want to accept a seat on another plane or go through the Lufthansa complaints process and request a Lufthansa delay refund or cancellation refund.
In most situations, you will be eligible for a full ticket refund, a Lufthansa voucher refund, credit, compensation, and alternative flights, but it all depends on the circumstances in question. AirAdvisor can help you find out what you're entitled to, and we could help you claim up to €600 for every person in your travelling party who was delayed or inconvenienced.
Lufthansa Flight Refund Policy
It's important to understand the difference between and compensation for flights. A refund is when the airline pays you back in full for failing to provide the service you paid for, while compensation exists to balance the inconveniences and added costs you may suffer because of delays and other issues.
In some situations, you might be eligible for both a Lufthansa cancel flight refund and compensation, too. For example, if the airline cancels your flight on the day you were due to travel and can't get you on another flight, you can request a refund and compensation for all of your party.
The only way in which the carrier won't have to pay compensation is in situations involving "extraordinary circumstances", like disruptions at the airport that lead to grounded flights or adverse weather conditions that make it impossible to take off.
Types of ticket refunds: After filling in a Lufthansa refund form, you can usually get your Lufthansa ticket refund in different ways. You could have the payment refunded in cash to your account or choose credit. You may also be offered a Lufthansa compensation voucher, but we strongly recommend rejecting vouchers from the German airline, due to the fact that they can be quite hard to use and may expire before you get to utilize them.
Find out if you are owed compensation for a disrupted flightCheck Your Flight
Lufthansa Flight Delay Compensation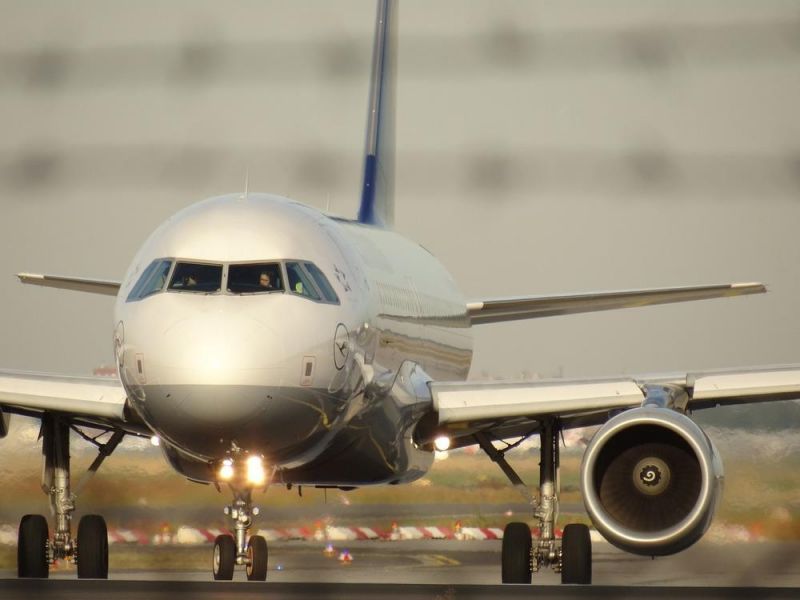 So what about if you have a delayed Lufthansa flight? Well, delays do happen quite often with major airlines like this one, and if you're kept waiting for too long, you can claim up to 600 euros in flight delay compensation, in accordance with EU Regulation 261
This EC Regulation 261 is designed to protect passenger rights and allow them to claim compensation in situations where they have been delayed for a long period of time.
Exceptions: You might be ineligible for a Lufthansa flight delay refund or compensation due to extraordinary circumstances beyond the carrier's control.
Lufthansa Flight 261 Compensation Claim: How Much Can You Get?
According to EU 261, you could be entitled to the following Lufthansa delayed flight compensation:
Our compensation calculator can help you get the most accurate information for your next claim.
Claim with AirAdvisor and get up to €600 compensation. Find out how much you're owed today.Check Your Flight
Common Questions: Compensation Claims and Refunds
How long does it take for Lufthansa to refund?
Usually, all refunds will be processed within seven days after you contact Lufthansa.
From the day of your flight, you've got three years to write your Lufthansa compensation email and claim compensation.
How to Claim Compensation for Lufthansa Flight Delays Cancellations?
Check out our online compensation calculator to learn more about how much compensation you could claim. The AirAdvisor team can help you get the Lufthansa flight compensation you deserve, and we operate on a strictly no-win, no-fee basis, so you won't have to pay a penny until we've successfully negotiated your claim.
How to find out about Lufthansa cancelled flights today?
Look on airport or airline websites to find out about the latest cancelled or delayed flights from this carrier.
Lufthansa cancelled flight what to do?
Speak with the airline to find out more and then use our calculator to find out how much you could claim.
How to claim compensation from Lufthansa?
Claiming compensation from airlines can be a challenge, but we're here to help. Use our calculator to get started and find out how much you're entitled to. The expert, experienced AirAdvisor team can help you make your claim and get the money you're owed.
Why Should I Entrust My Claim to AirAdvisor?
Why is Lufthansa flight delayed?
Although Lufthansa's flight performance is top notch, flights can be delayed for various reasons. You might have an Lufthansa flight delayed 4 hours due to bad weather, aircraft technical issues, air traffic control problems, and so on.
Does Lufthansa compensate you if you've experience a delayed or cancelled flight?
If you've experience a delayed Lufthansa flight of 3 hours or more you are entitled to claim compensation from them
Does Lufthansa compensate you if you're denied boarding?
Yes, If you've been denied boarding because of overbooked flights departing from or arriving at a European airport you are entitled to compensation.
EU 261 Compensation Claim Lufthansa Airlines: How to Do it?
Figuring out how much you are owed for a disrupted flight can be complicated. We're here to help. Let us assess your compensation for you.Check Your Flight
About Lufthansa Airline