Lufthansa Delayed or Cancelled Flight compensation and refund
You bought one or more tickets from Lufthansa and found yourself in an unpleasant situation: the flight was delayed or canceled or denied boarding? Do you still not know if compensation is due in your case?
You could claim up to €600 from Lufthansa. AirAdvisor makes claiming compensation easy. If we claim your compensation, we charge a fee of 30% from the amount you receive from the airline. However, we get paid only if we successfully claim your compensation on your behalf.
How it works
Submit your claim
It only takes minutes to finish it! That way you'll find out your preliminary eligibility – and the size of the compensation.
We fight for your rights
Our experts will be checking your eligibility in depth, contacting the airlines, working with the authorities and so on.
Receive your compensation
Once we receive the compensation, we will transfer the money to you, minus our fee. You don't pay if we don't win.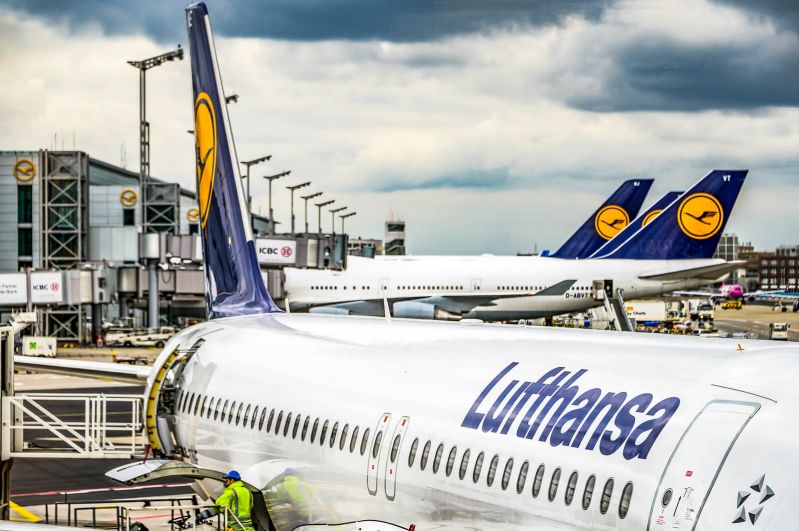 Compensation for delayed, canceled flight or denied boarding: Lufthansa
If you have experienced a flight delay, cancellation or denied boarding with Lufthansa, where you have confirmed reservations, then learn that you have rights that are protected by Regulation (EC) No. 261/2004.
In which cases does the Regulation apply?
The Regulation for the Protection of Passengers' Rights applies:
Regular passengers from an EU Member State or those flying an EU airline and departing from a third country to arrive in an EU country and the condition is that they have received no compensation;
If you have submitted a confirmed reservation for that flight;
Provided that you presented at registration at the appointed time and if it was not specified, then max. 45 minutes before boarding.
Compensation for flight delay with Lufthansa
According to Regulation (EC) No. 261/2004, a delayed flight (including Lufthansa) takes place when the take-off time is postponed by at least 2 hours - in the case of flights up to 1500 km; with a minimum of 3 hours - for flights between 1500 and 3500 km and at least 4 hours for flights over 3500 km. In the case of a delay, you are entitled to monetary compensation + ensuring the necessary strict (food, drink, means of communication and accommodation + hotel transport).
The Company does not take any responsibility if the delay occurred due to your fault.
If the retention time is longer than 5 hours, you have the right to reimburse the cost of your ticket within seven days.
You can also claim compensation if the airplane had a landing delay of at least 3 hours and it was not caused by any extraordinary circumstances (bad weather conditions, strike, political instability, security risks).
Compensation for denied boarding with Lufthansa
If you experienced denied boarding for a flight with Lufthansa for which you had a confirmed reservation, you are entitled to the following:
Have a ticket to the closest destination to your chosen destination;
Alternative transportation with airline's money;
Refund for ticket costs.
At the same time, you are entitled to the strictly necessary insurance:
Food;
Drink;
Two phone calls;
Accommodation + transport to the hotel.
So, what is the amount of compensation for a denied boarding with Lufthansa? This depends on the distance you need to travel, including if you also had a connection flight.
For a distance of up to 1500 km, the compensation is 250 Euros;
From 1500 to 3500 km, the compensation is 400 Euros;
For a distance of at least 3500 km, the compensation is 600 Euros.
If you were offered an alternate flight, then you should pay attention to the following details:
Have no restraint longer than 2 hours for a distance of up to 1500 km;
Have no restraint longer than 3 hours for a distance of 1500 - 3500 km;
Have no restraint longer than 4 hours for a minimum distance of 3500 km.
Compensation for flight cancellation with Lufthansa
If you have a flight canceled with Lufthansa, and this is not due extraordinary circumstances (bad weather conditions, strike, security risks), then you are entitled to compensation and insurance with the strict minimum. If you do not want to act independently, you can call on specialists for canceled flight compensation.
There are also some situations where the airline is not required to pay compensation if it complies with the conditions:
Lufthansa informed you about that flight cancellation 14 days before the flight;
You have been informed about the flight cancellation within 14-7 days before departure, the alternate flight offered will take off within a maximum of 2 hours from the original flight, and you will reach your destination in a maximum of 4 hours from the original flight;
Lufthansa informed you about the flight cancellation seven days before departure, and the alternate flight will take off within 1 hour of the original flight, and you will reach your destination in a maximum of 4 hours from the original flight;
Claims and complaints (lost/damaged baggage)
You may request compensation for lost or damaged baggage.
To help us quickly process the claim/complaint for recovery regarding lost or damaged baggage, attach a copy of the Cabin Report or Property Irregularity Report that is made available on board or at the airport when you notice the delay, damage or loss of the baggage. Provide your contact information and bank account details in which you want your compensation to be transferred (if granted). Be aware and strictly follow procedures to obtain compensation for lost/damaged baggage.
Have you lost your baggage? The amount of compensation granted for your lost baggage is determined by the Montreal Convention and the Warsaw Convention. This amount will not exceed 1000 Euros. The amount is calculated daily in SDRs – a currency that relies on several international currencies.
If your baggage is lost, damaged, or delayed, the first thing you have to do is report the problem to your baggage collection service. Otherwise, the claim process will be much more difficult. Generally, for any type of compensation, prompt action is most efficient.
If your baggage is delayed or missing, the airline has 21 days to find and return it. If you do not get your baggage back within 21 days, you can still claim compensation for delayed baggage.
Amount of compensation
Lufthansa will examine any complaint you make about the damage of the baggage and will pay according to the value of your baggage plus any item inside that has been damaged as well.
If your baggage is lost, damaged, or delayed, the first thing you have to do is report the problem to the baggage collection service at the arrival point. If not, you can make the entire claim process much harder, and you may not receive the compensation.
Things to do in all cases
Act immediately! If you're still at the airport, go to a Lufthansa representative. Request the Property Irregularity Report. This is a statement form to be sent within five days, after which it is possible for the crew to check where your baggage is and where it got lost.
Go to the Lost Baggage Office in the transit area, where you will receive help completing a Report on Property Irregularities (PIR). If no report is made at the destination airport, no one will accept the responsibility. If the baggage is not returned within 21 days of reporting to the destination airport Lufthansa will be liable for the loss.
The company cannot be held responsible for the wrong bag identified by another passenger - all costs are the responsibility of the passenger involved.
Time limits for receiving baggage compensation
The Montreal Convention sets deadlines for any baggage claims:
Damaged baggage - seven days after receipt of damaged baggage;
Delayed baggage – twenty one days after the date of delivery.
Lost baggage - there is no time limit, but it is advisable to make the complaint as soon as possible once the baggage is missing for twenty-one days or if the airline acknowledges that they have lost it.
General information about Lufthansa Airline
Currently, Lufthansa Is the largest German airline, and after taking over Austrian Airlines, it became the largest in Europe. Established in 1926, it grew and developed steadily, and today it owns a fleet of approximately 762 planes, which means 350 million passengers a year to 250 destinations in 100 countries.
Check-in
Check-in with Lufthansa is very simple and is available to everyone. It can be done directly from the counter or sitting comfortably at home. No matter where you are, at home or on a trip, go to the online check-in version 23 hours before take-off and go through three steps to pick up your boarding pass.
Identify yourself
Enter the name and the ticket number. If you travel more often, then you can enter your card number for faster identification.
Check-in
Choose your favourite place (free of charge) for you, friends or family members. Make sure you do not have any prohibited items on board.
Getting the Boarding Pass
It is necessary to indicate your address and phone number. Two options are available for this:
On your mobile phone;
Scan directly from the mail.
If you've selected the "Mobile Phone" version, then all you have to do is download the boarding pass directly to the phone and present it when boarding.
If you have selected the mailing method, then you need to print the ticket and carefully keep it in your baggage.
The timeframe offered for passenger registration must be respected as it ensures the airplane's take-off on time. To find out the registration deadlines, enter your flight details and then click "Show check-in information."
Baggage Policy
If you have hand baggage, you must comply with certain standards depending on certain criteria, specifically:
For hand baggage:
The size limit for hand baggage is 55 cm x 40 cm x 23 cm;
The size limit for costume jackets is 57 cm x 54 cm x 15 cm.
Depending on the class you chose:
Economic Class - 1 handbag with a maximum load of 8 kg;
Premium Economic Class - 1 baggage with a maximum load of 8 kg;
Business Class - 2 hand baggage with a maximum load of 8 kg;
First Class - 2 hand baggage with a maximum load of 8 kg.
For baggage:
A limit of 158 cm is allowed for the baggage, which assumes the total amount of height + length + width.
✔ For European flights:
Economy Light - 1 baggage with a maximum load of 8 kg;
Economy Classic - 1 piece of 8 kg hand baggage and one piece of baggage of 23 kg;
Economy Flex - 1 bag of 8 kg and one bag of 23 kg;
Business Class - 2 hand baggage of 8 kg and two baggage of 32 kg each.
✔ For intercontinental flights:
Economy class - 1 baggage with a maximum load of 23 kg;
Premium Economy Class - 2 suitcases with a maximum volume of 23 kg each;
Business Class - 2 suitcases with a maximum volume of 32 kg each;
First Class - 3 suitcases with a maximum volume of 32 kg each;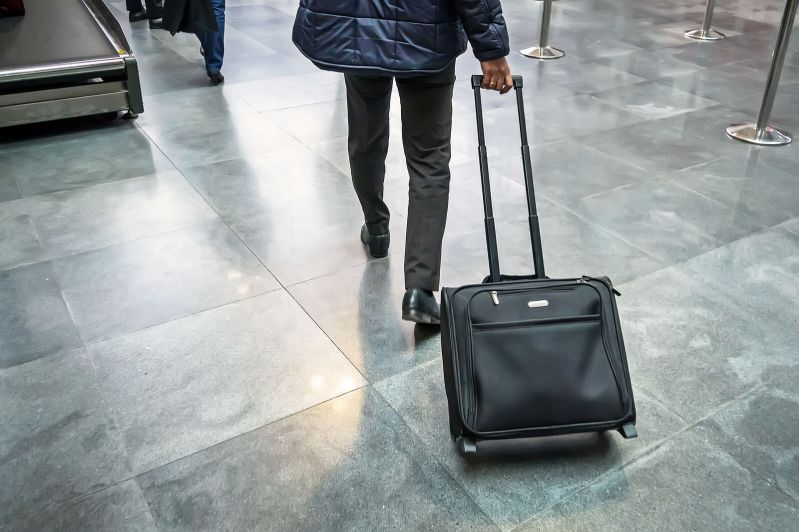 Cheap tickets
Due to its professional experience, Lufthansa offers tickets to destinations in at least 100 countries, all you have to do is access the site, select the period and choose which flight offer is most convenient for you and your family. The airline is well known for safe, fast, and quality flights that help you save money promptly.
Cashback
Lufthansa offers you the opportunity to save on your flight ticket and hotel accommodation if you book by using the discount code or cashback transactions. Since it operates flights to 250 destinations around the world by selecting the search option for the most convenient ticket price, you will quickly find the cheapest tickets. A simple online search will give you a list of opportunities to receive a portion of your cashback amount (for example, Befrugal, Cashback House, Giving Assistant, Go Cashback, Top Cashback).
Loyalty program
Finding discounts, offers, or special rates for business travel are virtually impossible to manage by companies. Lufthansa offers small and medium-sized businesses unique money-saving opportunities for business travel. Namely, for legal entities, there is a Partner Plus Benefit loyalty program. Accumulate points (Benefit Points) and use them to pay for various prizes and benefits. Travels become more enjoyable with a flexible sinking regime, with the elevation of the flight class or FlyNet® services that provide onboard internet access.
Manage individual booking
Use the booking code to access all airline's flights. You can book flights in advance, delay or cancel flights individually, ask for more special snacks. You can also book a hotel, car and even secure your trip. Another benefit is that you can find out about your passport, visa, or flight security program.
Authentication benefits
From the moment you log in, you will get an overview of the flights and reservations you can manage individually, quickly, and simply. You also have the option of booking the desired place in advance, and the check-in will take place automatically. If you plan to go on a trip, then you can save your preferences and update them on demand plus details for all flights.
Lufthansa's contacts
If you want to get in touch with a representative, select from the list below the contact information for the country you are in:
Romania +40 (0) 21 201 4963
United Kingdom 0371-522 1000
Germany 01806 747 100
France +33 4 26 99 95 51
Belgium +32 (2) 255 83 50
Netherlands +31 2065 55100
Hungary +36 29 554909
Italy 199 30 77 35
Spain + 34 917482064
Sweden +46 8 446 809 90
Norway +47 672 09360
Finland +358975852520
Poland +48 22 244 1939
Prices and seats on the plane
Free seat selection at the check-in
The remaining seats can be reserved free of charge 23 hours before the flight when you check-in online.
Reservation or change of place
You can reserve a place even after completing your reservation, up to 52 hours before take-off.
Change of place is only possible for the ticket with the same price or a lower price, and the fees that have been paid are no longer refundable.
Operations required to change the place
If you want to change your place on the plane, then the company will do its best to find another one, but you need to know that it depends on a few factors, namely that the passengers who are with families or people traveling together will be given priority.
Reserve places in time for Premium Economy Class, Business Class, and First Class
In the case of long flights, early booking of seats is free of charge for Economy Class Premium, Business Class and First-Class passengers.
Conditions for booking places in advance
The flight is operated by Lufthansa, Lufthansa Regional (Air Dolomiti, Lufthansa CityLine), Lufthansa Express Rail (DB) or Austrian Airlines;
Flight reservation confirmed;
Booking time in advance is at least 52 hours before departure.
Airline Company rankings and passenger reviews
| | | | |
| --- | --- | --- | --- |
| Airline | Food | Entertainment | Perfect value for money |
| 7/10 | 4/5 | 3/5 | 4/5 |
How can I cancel my ticket
There can always be a change in your travel plans, and Lufthansa provides you with the 24-hour cancellation and refund service online 24 hours before take-off.What should you do:
Click on "My Reservations" directly on the Lufthansa's website in your booking history.
Pass the authentication process by entering your name and booking number. Any reservation that can be canceled will be seen on display. If you are already logged in, reimbursable reservations will be indicated in summary by indicating the Cancel button.
Click the Cancel button and confirm on the next page that appears on your screen.
You will receive a confirmation email that your reservation has been canceled and the refunded amount will be transferred directly to your bank account.
Traveling with children
Lufthansa gives special attention to those who travel with children and family.
When planning a trip with your kids, it is important to know that according to the EU Regulation, each child must present his travel passport with the attached picture.
When making the reservation on the child's name, it is mandatory to mention age, because it will affect the cost of the ticket.
Children up to 2 years of age, which do not require separate seating, will travel free of charge on German domestic routes but will pay 10% of the ticket price for the other routes.
Children aged 2 to 11 years (up to 12 years old) are required to have their seat on board paying 75% of the total ticket cost for most routes.
Important! Children aged two years will have their own separate seat and will be taxed according to their age.
Babies on board
1. You can keep your baggage and stroller with you until embarkation;
2. Recommended flights for children are the night ones because they allow children to rest and relax;
3. During take-off and landing, help your child relax by giving him a bottle;
4. Diaper changing tables are on board;
5. On board, you will be given special water for children, in case your bottle was seized by aviation security;
6. On board, you will find spare diapers if necessary.
Carriages for long-distance flights
To make your trip with your child easier, Lufthansa offers long-distance carriages. They are suitable for children weighing up to 14 kg and up to 83 cm high. The number of baggage on board is limited, and the reservation is made 52 hours before take-off.
Important! Depending on your booking class, you may be charged a booking fee for the long-distance carriages.
Food, drinks on board
Lufthansa always thinks about passengers' comfort, offering delicious cuisine, regardless of the class you booked.
But if you decided to take your dishes with you on board, then there is no problem. The only condition is that it does not have a strong smell. If you cannot consume food during the flight, then, you can take it to your destination country or drop it in the trash can on board. Flight attendants will be happy to serve you with a drink at your choice of food.
Onboard electronic devices
Passenger safety and comfort is a priority for Lufthansa, so it may impose certain restrictions to ensure a safe flight. Therefore, the use of radios or remote-control toys is not allowed on board. Mobile phone usage is restricted and allowed only by crew instructions. Calls can be blocked technologically at any time. Notebooks, camcorders, mp3 players, computer games can be used on board when the seat belt is off.
What happened with Lufthansa clients