Emirates Delayed or Cancelled Flight compensation and refund
Emirates owes other passengers up to €600 (£540) in compensation for Emirates cancelled and delayed flights.
Do you want to know more how to claim compensation from Emirates and what to do in such cases?
Emirates doesn't want you to know your passengers rights, but our team put together all information you need to know to get paid from Emirates.
This article has been reviewed by a licensed lawyer Anton Radchenko for general accuracy. This is for informational purposes only and is not a legal advice.
Emirates Airline Compensation for a Delayed or Cancelled Flight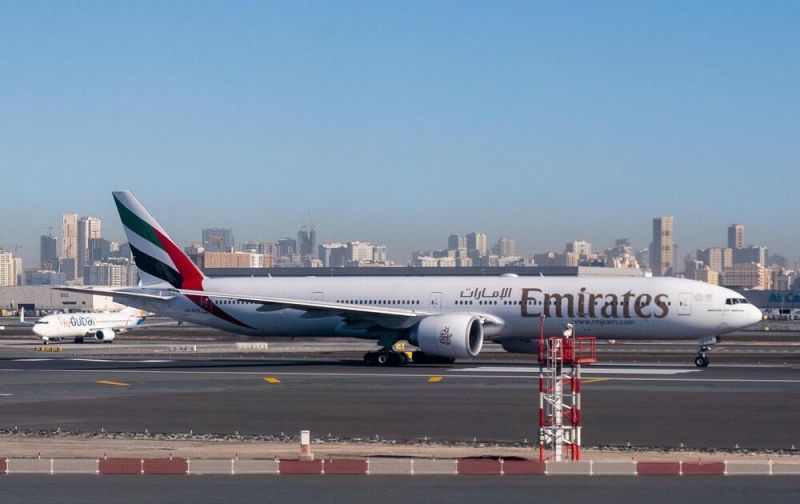 Every traveller dreads finding out that their flight has been delayed or cancelled after getting to the airport excited for their trip. If you have purchased flight tickets with Emirates Airline and discovered that your flight had been delayed or cancelled, you may be wondering what you should do. Are you eligible for an Emirates refund? Can you file for compensation? What does the Emirates cancellation policy say?
This article will cover everything you need to know about Emirates refunds and cancellations.
The good news is that according to EU Regulation 261/2004 (EC 261), you may be eligible for up to €600 in Emirates flight cancellation compensation for a delayed or cancelled flight. We're here to help you claim it! Plus, AirAdvisor only gets paid when you get paid, so there's no risk in working with us for your Emirates claim compensation.
Disrupted flight? You might have a right to compensation - up to 600€Check Your Flight
Emirates Compensation for Cancellation, Flight Delay, or Denied Boarding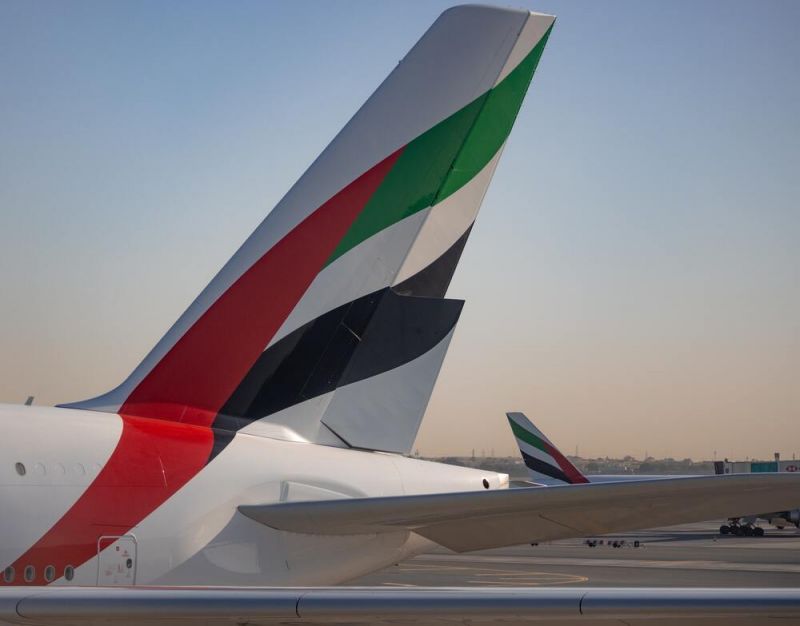 Dealing with an Emirates delayed flight at the airport can be challenging. Without a doubt, delayed or cancelled Emirates flights can cost you and your travel companions not only stress but also money and time. To go ahead with your trip, you may need to incur extra costs.
Luckily, your passenger rights allow you to obtain either an Emirates delay refund or an Emirates cancelled flight refund.
So, you may be asking yourself, "How do I claim compensation from Emirates?" Let's answer that question!
In fact, AirAdvisor is here to help you with that. Thanks to our Compensation Calculator, you can figure out if your flight is eligible for a refund or compensation and if so, you can also calculate its amount. To file your Emirates complaints, submit your claim with AirAdvisor. We will take care of your Emirates compensation claim form for Emirates cancelled flights.
How to Claim Flight Delay Compensation: Emirates
Even though this carrier is registered in Dubai, UAE, it has to follow the EU law as long as your disrupted flight departed from the EU. Every flight that departs from the EU, even on a non-EU airline, is required to comply with the EU passenger rights regulations in case of a flight delay or cancellation. Because of this, you may be entitled to an Emirates flight delay compensation or flight cancellation compensation.
For example, for all Emirates to Dubai flights cancelled, passengers are still eligible for an Emirates flight compensation as long as the flight was scheduled to depart from an airport in the EU. If that's the case, you can submit an Emirates claim for a delayed flight.
Your Passenger Rights in Case of an Emirates Cancellation or Delay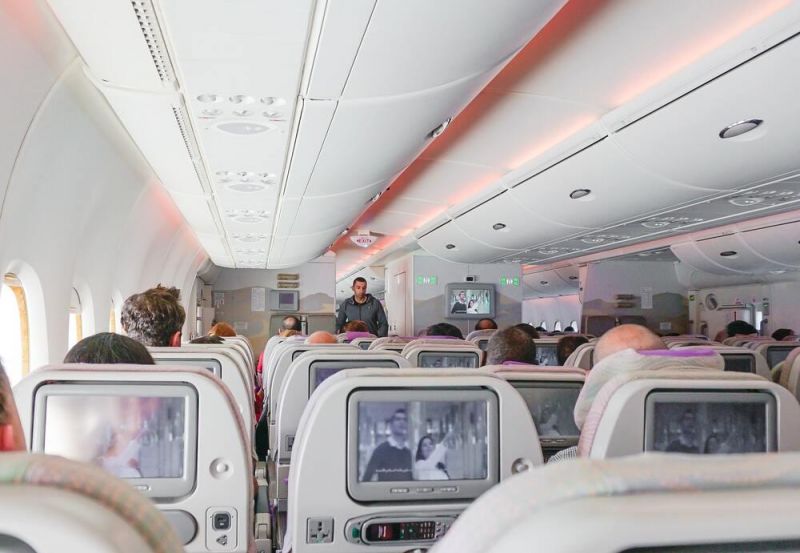 According to the Emirates cancel flight refund policy and rules for delayed flights, if your Emirates flight is delayed or cancelled, there are a few things that can happen.
If your flight gets cancelled or significantly delayed, you will get rebooked on the next available flight to your destination.
If getting an alternative flight for you is not possible, you will receive a refund according to the airline's refund policy.
This airline does not issue travel vouchers for delayed or cancelled flights anymore.
The airline will give vouchers for food and drink during your airport wait time if your flight delayed for more than two hours after the original scheduled time of departure. If it doesn't you can file an Emirates refund claim for the expenses you incurred during the wait time. Remember to keep your receipts.
If you need to spend the night at the airport waiting for your flight, the airline is obliged to pay for your accommodation. If the airline doesn't make the necessary arrangements, you can file an Emirates refund claim to get your accommodation costs back.
Apart from the rights mentioned above, the EU law states that as a passenger you are also entitled to the following:
Up to €600 in compensation
A compensation for a flight delayed for more than 3 hours, cancelled, or overbooked
The right to claim on flights up to six years after they were scheduled
Find out if you are owed compensation for a disrupted flightCheck Your Flight
Is Your Emirates Flight Delayed or Cancelled? Here's What You Should Do.
In case of a delayed, cancelled, or overbooked flight, get in touch with the airline representatives to find out more details about the situation. They will also give you the necessary guidance for the next steps you should take.
If you plan on making an Emirates claim for delayed flight, keep all your tickets, boarding passes, and receipts. This will help you support your claim.
You are eligible for a food and drink voucher if your airline keeps you waiting at the airport. Don't forget to claim it.
You can check your Emirates flight cancellation compensation with our Compensation Calculator and learn how to claim flight delay compensation from Emirates.
Emirates Flight Compensation Claims
You can claim compensation from this airline in the following situations:
Emirates Flight Cancellations: Can They Avoid Liability?

In some cases, airlines may not be liable for the cancellations or delays of their flights. Although in most cases, flight disruptions happen due to reasons within the airline's control, sometimes that's not the case. An airline can avoid liability for a delayed or cancelled flight if there were "extraordinary circumstances" surrounding it. These circumstances included things that are out of the airline's control, such as bad weather or unexpected incidents at the airport. In that case, you won't be able to receive your flight compensation.
However, even in these rare cases, the airline is still obligated to put you on an alternative flight and comply with your passenger rights, such as issuing a voucher for food and drink as long as you're waiting at the airport or paying for your overnight accommodation if your alternative flight leaves the following day.
How Much Can You Receive for an Emirates Flight 261 Compensation Claim?
According to the EU 261 regulation, if your flight gets delayed or cancelled you are eligible for the following compensation:
To see exactly what compensation amount you can receive, use our Compensation Calculator.
Claim with AirAdvisor and get up to €600 compensation. Find out how much you're owed today.Check Your Flight
FAQs: Compensation Claims and Refunds
How to Claim Compensation for Delayed or Cancelled Emirates Flights?
To figure out whether your flight is eligible for compensation, use our Compensation Calculator. It will also help you see how much money you can receive from your compensation claim. AirAdvisor is an entirely risk-free company, as we only get paid if you receive your compensation. Therefore, you can safely file your claim with us! Our clients trust us and rank our service at 4.6 out of 5.
Can I get a refund from Emirates?
Getting a refund from Emirates Airline can seem like an overwhelming process. However, as a passenger, you do not need to know exactly what to do to obtain your Emirates cancellation refund. You also do not need to hire a lawyer! Getting your compensation for a delayed or cancelled flight is precisely what AirAdvisor can help you with. We have significant experience in this field and have been helping our customers get their refunds for a long time.
Why should I entrust my claim to AirAdvisor?
5 years of experience
More than 120,000 customers from 52 countries already trust us
4.6 Rating based on 4,000 customer reviews
10 languages
International team of lawyers and travel lovers
In order to find out if Emirates owes you compensation, use our compensation verification tool.
What happens if I miss my connecting flight due to Emirates flight disruption?
Sometimes, you can miss a connecting flight due to Emirates flight delays, cancellations, or even being denied boarding due to an overbooked flight. In that case, you are eligible for compensation, as long as your delayed or cancelled flight was departing from the EU.
How to file the EU 261 compensation claim?
How can I find out about any Emirates flights cancelled today?
You can use our flight compensation checkers to see what flights have been delayed or cancelled recently. Read our recommendations on how to use them.
About Emirates
Established in 1985 in Dubai, UAE, which is currently its biggest operating hub.
The largest air carrier in the Middle East and one of the largest airlines in the world.
Serves over 161 destinations across six continents.
Owns 254 aircraft and operates over 500 flights per day.
The largest operator of the Airbus A380 aircraft type.
Employs approximately 10,785 cabin crew members from more than 120 countries, speaking over 80 languages.
Emirates frequent flyer program called Skywards has over 5.72 million members.
What happened with Emirates Airlines clients