Air Canada Flight Cancellations and Delays: Expert Compensation Guide
Did your travel plans were ruined by Air Canada flight delay or cancellation?
Did you know you, you can claim up to $670 (€600) in compensation from Air Canada?
Our professional team prepared complete information, so you know what to do in case of Air Canada flight cancellation or delay. Learn more about your passenger rights below.
This article has been reviewed by a licensed lawyer Anton Radchenko for general accuracy. This is for informational purposes only and is not a legal advice.
AirAdvisor has handled more than 110,000 flight compensation claims over the last 6 years and decided to share this expert guide regarding Air Canada passenger rights.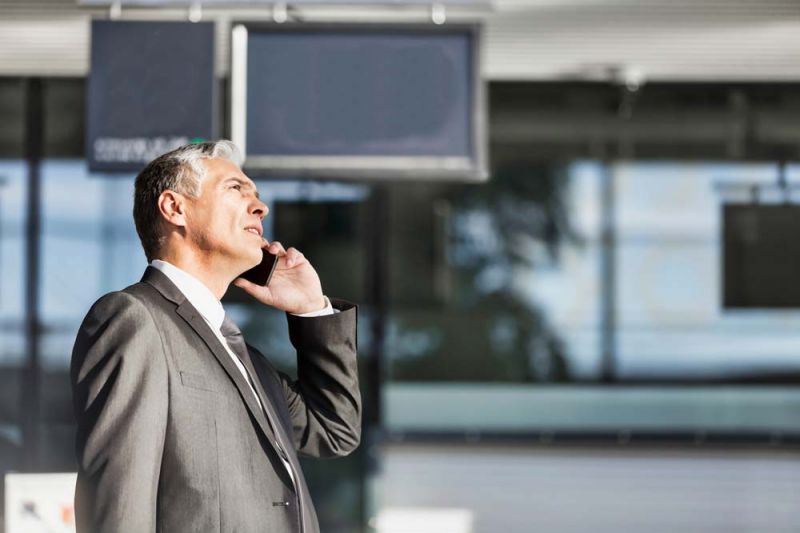 Air Canada is the largest airline in Canada, and it's also the nation's flag carrier. It has major hubs in places like Montreal and Toronto, and it offers flights all over the world, famed for its wide range of destinations and large fleet.
However, even though Air Canada is a popular and impressive airline, it can still have problems. Passengers may find themselves facing Air Canada flight cancellations and Air Canada flight delays, for example.
Facing an Air Canada cancellation or Air Canada delays can be scary. But there are options. You may be able to make an Air Canada compensation claim or even get an Air Canada refund. Find out more about how this works with our detailed guide.
Air Canada Flight Delay Compensation
It's not pleasant to deal with an Air Canada delay, but delays do happen, and there are various reasons behind this. Some flights may be delayed due to things like bad weather conditions or scheduling problems, for example.
Fortunately, if you find yourself facing a lengthy delay, you may be able to claim Air Canada delayed flight compensation. Air Canada flight delay compensation of up to C$850 (600€) per passenger is provided for European passengers due to EU law.
Claim with AirAdvisor and get up to €600 compensation. Find out how much you're owed today.Check Your Flight
Air Canada Cancelled Flights Compensation
As well as a delay, you might have to cope with an Air Canada flight cancellation. Air Canada cancellations can occur for various reasons, and it can be scary to get to the airport and find out that your flight has been called off.
Fortunately, you may still be able to claim some form of Air Canada reimbursement if this happens. Thanks to EU law and Air Canada cancellation policy, it's usually possible to claim for Air Canada cancellation compensation and even an Air Canada cancellation refund.
How an Air Canada Delayed Flight Compensation Claim Works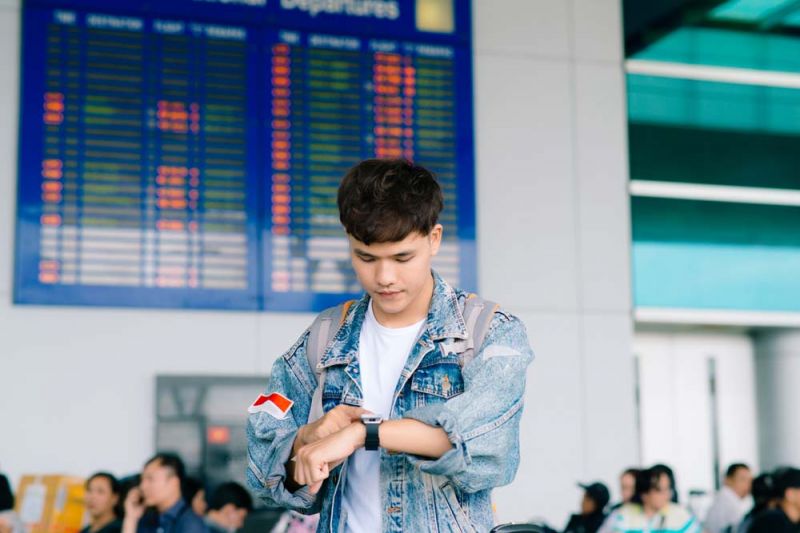 So, what kind of passenger rights do you have in situations where Air Canada delays or cancels your flight? Well, when travelling in Europe, you can enjoy the following rights and protections:
Claim up to C$850 (600€) in compensation per traveller.
Make your Air Canada delay claim any time in the three years after a flight.
Claim for Air Canada delay, missed connection, cancellation, and overbooking.
The process of making an Air Canada claim for delayed flight or other flight issue can be a long and time-consuming one. It may involve lots of form-filling and negotiations before you finally receive any compensation for delayed Air Canada flight.
Because of this, a lot of travellers are deterred from making a claim in the first place. But if you need a helping hand and want to make the process much easier and more convenient, contact AirAdvisor.
Air Advisor has an experienced, expert team of legal and travel professionals who know exactly how to make successful claims for airline compensation, and they can take care of most of the hard work on your behalf.
What's more, we operate on a no-win, no-fee system. This means that you won't have to pay us anything at all if we aren't successful in making your claim! It's totally risk-free, and you can use our free flight delay compensation calculator to learn more.
Note: Even though Air Canada is an airline based in North America, travellers can still make claims for compensation on flights with this airline that travel out of European airports. So, even if you're flying somewhere like the US or Canada, as long as you leave from an EU airport, you may still be able to make Air Canada claims and receive Air Canada cancelled flight compensation.
Claim with AirAdvisor and get up to €600 compensation. Find out how much you're owed today.Check Your Flight
Air Canada EU Flight Delay Compensation
It's important to note that EU law will only cover flights that depart from European airports. Because of this, you may not be able to claim compensation on all Air Canada flights. Instead, you can only make claims for EU flight delay compensation with Air Canadaif you're flying out of Europe or connecting in Europe.
This same rule applies for Air Canada EU flight cancellation compensation, too. If your flight out of Europe is cancelled, you can make a claim for Air Canada flight compensation EC261. For flights from other locations, like Canada or the US, the same rules do not apply and you may not be able to get the same or any compensation.
When Can I Make a Claim for Air Canada Compensation?
Thanks to EU 261, it's possible to make a claim in any of the following situations:
Delay: Covers all delays lasting three hours or more.
Cancellation: Covers flight cancellations made by the airline.
Overbooking: Covers flights that have had too many tickets sold.
Missed connecting flight: Covers missed flight connections.
What to Do if Your Air Canada Flight Is Delayed or Cancelled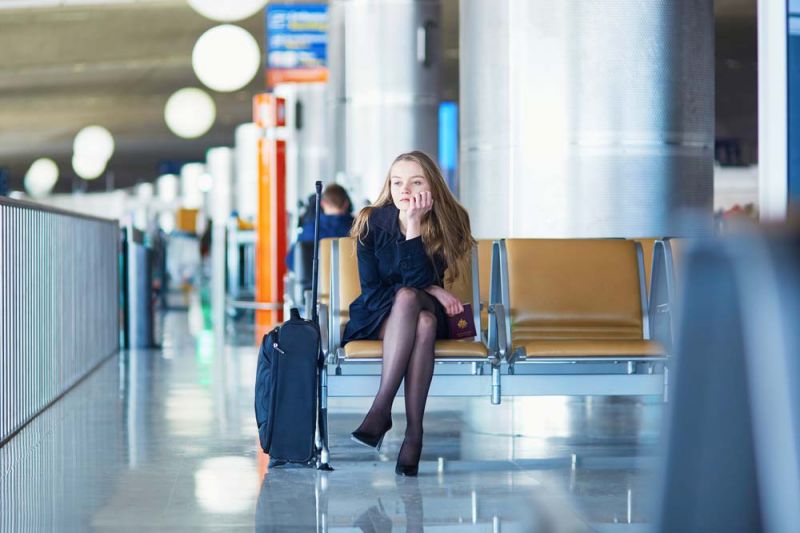 So, what should you do if you're facing a delay or cancellation with Air Canada? Here are the main steps to follow:
First, find and speak with a member of staff at the airport to learn more about the situation and find out the reason behind the delay or cancellation.
Make sure to hold onto any evidence that could be used to support your compensation claim, such as tickets and receipts.
Claim food, drinks, and other benefits while you wait at the airport for your flight to take off.
Use our free online compensation calculator to find out more about how much money you could claim.
Can I Get an Air Canada Cancelled Flight Refund or Air Canada Delay Refund?
As well as flight compensation, you might also be able to claim a refund from Air Canada due to unpleasant experiences like extremely long delays or cancellations. This is completely separate to compensation claims.
Note: Usually when issuing a refund, the airline may choose to offer you your money back in the form of cash, credit, or a voucher. We recommend refusing vouchers, as it's much better to get cash or credit.
Claim with AirAdvisor and get up to €600 compensation. Find out how much you're owed today.Check Your Flight
FAQs
What to Do if Air Canada Cancelled My Flight?
The first thing to do after a flight cancellation is usually to contact the airline and speak with them to learn more about the situation and find out what the airline can offer you.
Why Do Air Canada Flights Get Delayed?
There are various possible reasons behind Air Canada delays, like bad weather or mechanical faults and failures with the aircraft.
How Do I Find Out About Air Canada Delays and Cancellations?
You can look at airport information boards or speak with airline staff to find out more about delays and cancelled flights.
What Are My Rights If Air Canada Cancels My Flight?
It depends on the circumstances and flight location, but you may be able to claim compensation and a refund.
How Do I Get an Air Canada Refund?
You can contact the airline and complete the refund claims process to get your money back after an Air Canada cancellation.
What happened with Air Canada clients