| | |
| --- | --- |
| Country | United Kingdom, UK |
| City | London |
| IATA | LTN |
| IKAO | EGGW |
Luton Airport Delays And Cancellations
If you have suffered a flight delay or cancellation, or got denied boarding by an airline at London Luton Airport, you may have the right to compensation of up to €600 per person.
AirAdvisor makes it easy for you to claim compensation. Filing a claim does not entail any risk or advance cost, as AirAdvisor only gets a success fee commission from payment received from the airline. The service is free, if compensation is not collected.
London Luton Airport on the map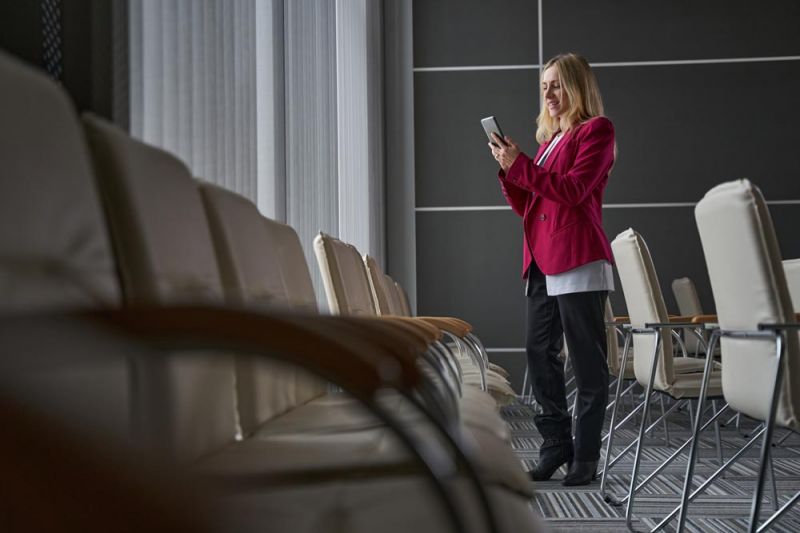 Luton Airport is one of several airports in the city of London. It's famed for its low-cost flights, proving popular with many travellers who want to visit locations around Europe on a budget. However, like other airports, Luton sometimes has delays and other issues.
Dealing with Luton Airport delays or Luton Airport cancelled flights isn't easy, and many travellers have their holiday plays disrupted due to these problems. In this guide, we'll show how you could get compensation due to cancellations and delays at Luton Airport.
Luton Airport Cancellations and Delays
Dealing with delays at Luton Airport? If so, you're not alone. A lot of travellers have to cope with the consequences of Luton delays or even arrive at the airport to see a whole bunch of Luton flights cancelled, including their own.
Sadly, this is simply a part of the airport industry. Flights get cancelled and delayed regularly, and Luton isn't immune to these problems. You may see Luton Airport flight cancellations or flight delays Luton due to mechanical issues, bad weather, strikes, and more.
Compensation for Luton Airport Flight Delays and Cancellation
So, what can you do if you're facing Luton flight cancellations or flight delays from Luton? Well, there's a part of EU law called EU 261 Regulation which may protect you in these situations and allow you to claim compensation.
EU 261 provides the following passenger rights:
Claim up to 600€ (£520) per traveller in compensation.
Claim compensation for any delays at Luton Airport over 3 hours.
Make a claim within 3 years of Luton cancelled flights or delays.
Claim for delays, cancelled flights from Luton, missed connections, and more.
If your flight was delayed, canceled or overbooked within the last 3 years, you could be eligible for up to €600(£520) in compensationCheck Your Flight
How to Claim Compensation After Cancellations or Flight Delays at Luton Airport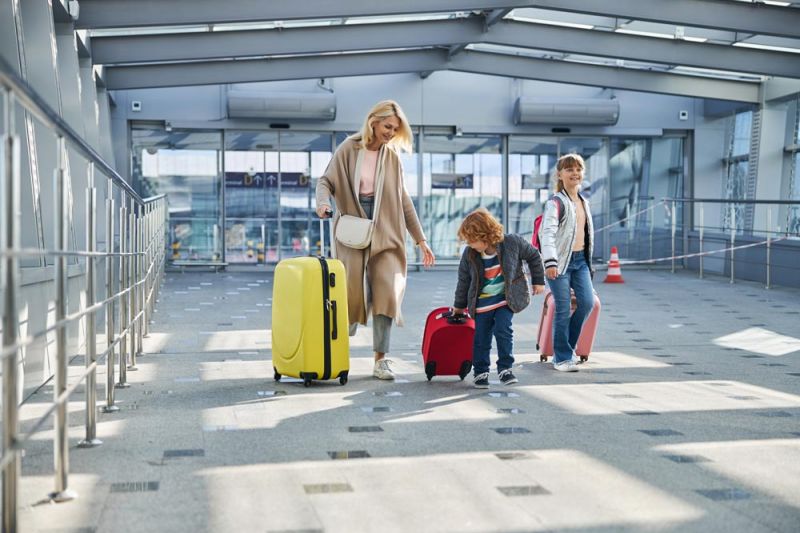 So, if you have to deal with Luton Airport flights cancelled or delay issues, you can claim compensation. How is this done? Well, it can be quite a time-consuming and tedious process, with lots of forms to fill in and negotiations with your airline.
Luckily, AirAdvisor is here to help. We've helped countless people make their claims for compensation after flights from Luton were cancelled, and we can help you do the same after your own Luton Airport cancellation.
Our team of legal and travel experts will help you get your compensation as quickly and efficiently as possible, without any unnecessary delay. So you won't have to worry about a thing.
Not only that, but Air Advisor also operates on a no-win, no-fee system. This means that we won't demand any payment from you until we successfully make your claim. If we can't get your money, you won't owe us anything.
Check out our free flight delay compensation calculator to see how much money you could get after your Luton flight delay or compensation.
Situations in Which You Can Claim Luton Airport Compensation
EU 261 protect passengers in all of these situations:
Steps to Take if Your Flight is Delayed or Cancelled in Luton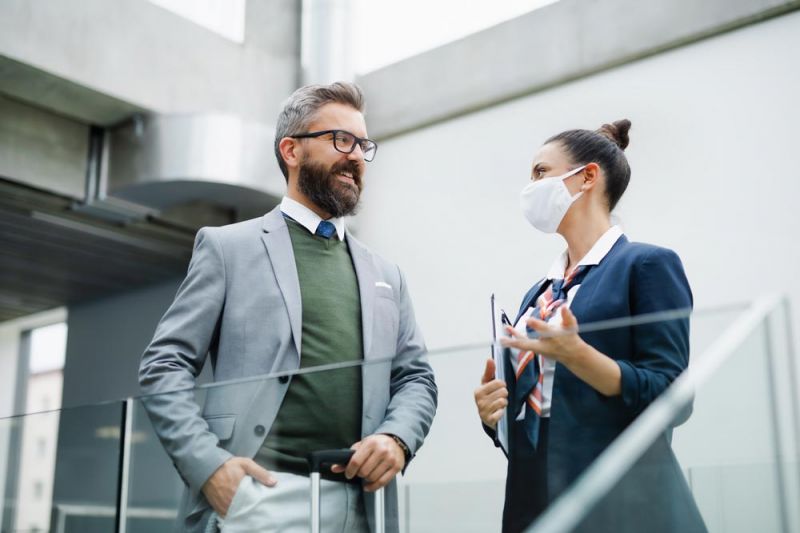 Here's what you should do if you have a flight cancelled or delayed at Luton:
Find out more about the cause of the problem by talking to staff at information desks.
Gather lots of evidence to support your claim, like tickets and receipts.
Claim benefits while you wait, like food vouchers and free water.
Use our online compensation calculator to find out how much compensation you could get.
FAQs
Claim with AirAdvisor and get up to €600 (£520) compensation. Find out how much you're owed today.Check Your Flight
How Can I Learn More About a Luton Flight Delay?
You can speak with staff at the airport to learn more about why your flight is delayed or cancelled.
How Do I See Which Flights Are Delayed at Luton Airport?
Check out the departure boards around Luton for up to date information on delays and cancellations, or visit the airport's website.
Can I Get a Refund for Luton Cancellations?
It depends on the circumstances. Airlines will usually offer full refunds for cancelled flights, but they may first try to move you onto another flight that leaves the same day.
How Much Compensation Could I Get for Delays at Luton Airport?
You may be able to claim up to 600€ (£520) per person. Contact AirAdvisor if you'd like to find out more.
Why Do Flights Get Cancelled at Luton Airport?
There are many possible reasons, like scheduling issues, lack of staff, technical problems, and bad weather conditions.
Popular problematic flights departing from London Luton Airport
Cancelled or delayed flights from London Luton Airport
| | AIRLINE | Flight number | Destination airport |
| --- | --- | --- | --- |
| | Wizz Air | W6 3754 | Craiova, (CRA) |
| | Wizz Air | W6 3306 | Cluj-napoca, (CLJ) |
| | Wizz Air | W6 3006 | Bucharest, (OTP) |
| | Wizz Air | W6 3652 | Iasi, (IAS) |
| | Wizz Air | W6 3902 | Bacau, (BCM) |
| | Wizz Air | W6 3010 | Bucharest, (OTP) |
| | Wizz Air | W6 3002 | Bucharest, (OTP) |
| | Wizz Air | W6 3008 | Bucharest, (OTP) |
| | Wizz Air | W6 2066 | Lublin, (LUZ) |
| | Wizz Air | W6 5107 | Poprad, (TAT) |
| | Wizz Air | W6 5115 | Kaunas, (KUN) |
| | Wizz Air | W6 3606 | Suceava, (SCV) |
| | Wizz Air | W6 7792 | Pristina, (PRN) |
| | Wizz Air | W6 5121 | Fuerteventura, (FUE) |
| | Wizz Air | W6 2504 | Riga, (RIX) |
| | Wizz Air | W6 4002 | Belgrade, (BEG) |
| | Wizz Air | W6 5125 | Palma de Mallorca, (PMI) |
| | Wizz Air | W6 3702 | Tirgu Mures, (TGM) |
| | Wizz Air | W6 8002 | Vilnius, (VNO) |
| | Wizz Air | W6 3502 | Timisoara, (TSR) |
| | Wizz Air | W6 3772 | Sibiu, (SBZ) |
| | Wizz Air | W6 3302 | Cluj-napoca, (CLJ) |
| | Wizz Air | W6 4302 | Sofia, (SOF) |
| | Wizz Air | W6 3992 | Craiova, (CRA) |
| | Wizz Air | W6 1302 | Warsaw, (WAW) |
| | Wizz Air | W6 1602 | Gdansk, (GDN) |
| | Wizz Air | W6 3654 | Iasi, (IAS) |
| | Wizz Air | W6 2202 | Budapest, (BUD) |
| | Wizz Air | W6 5002 | Krakow, (KRK) |
| | Wizz Air | W6 1002 | Katowice, (KTW) |
| | Wizz Air | W6 4465 | Tirana, (TIA) |
| | Wizz Air | W6 8768 | Iasi, (IAS) |
| | Wizz Air | W6 5111 | Palanga, (PLQ) |
| | Wizz Air | W6 4481 | Bratislava, (BTS) |
| | Wizz Air | W6 1902 | Poznan, (POZ) |
| | Wizz Air | W6 1304 | Warsaw, (WAW) |
| | Wizz Air | W6 4459 | Larnaca, (LCA) |
| | Wizz Air | W6 3304 | Cluj-napoca, (CLJ) |
| | Wizz Air | W6 4554 | Bourgas, (BOJ) |
| | Wizz Air | W6 2206 | Budapest, (BUD) |
| | Wizz Air | W6 4487 | Tirana, (TIA) |
| | Wizz Air | W6 3616 | Suceava, (SCV) |
| | Wizz Air | W6 8129 | Tenerife, (TFS) |
| | Wizz Air | W6 3004 | Bucharest, (OTP) |
| | Wizz Air | W6 5123 | Malaga, (AGP) |
| | Wizz Air | W6 5113 | Kosice, (KSC) |
| | Wizz Air | W6 8113 | Porto, (OPO) |
| | Wizz Air | W6 4493 | Lisbon, (LIS) |
| | Wizz Air | W6 1308 | Warsaw, (WAW) |
| | Wizz Air | W6 2208 | Budapest, (BUD) |
| | Wizz Air | W6 7702 | Skopje, (SKP) |
| | Wizz Air | W6 4504 | Varna, (VAR) |
| | Wizz Air | W6 8004 | Vilnius, (VNO) |
| | Wizz Air | W6 1802 | Wroclaw, (WRO) |
| | Wizz Air | W6 4304 | Sofia, (SOF) |
| | Wizz Air | W6 1006 | Katowice, (KTW) |
| | Wizz Air | W6 1608 | Gdansk, (GDN) |
| | Wizz Air | W6 7852 | Debrecen, (DEB) |
| | Wizz Air | W6 4471 | Tirana, (TIA) |
| | Wizz Air | W6 5155 | Funchal, (FNC) |